For me Mr Bankier is no better than one of the Kelly mob from years ago. He should take responsibility for the last year's shambles and resign. We used to have decent men in charge like Fergus, Brian Quinn and – yes – John Reid – regardless of political views he was a ball breaker and a winner.
Ian Bankier comes across as little underwhelming and a bit patronising – seeing the same board each year at the AGM, unchanging and ageing, does not inspire any confidence. In fact, Peter Lawwell was the only one who ever really spoke or answered direct questions and I was always sure that he knew what he was doing. Dermot Desmond never attends – which I think is disrespectful – and rude to shareholders.
Just one glaring example of chronic misjudgement of the supporter's/shareholder's views under Mr Bankier is the continuing use of Parks of Hamilton for our team coaches – using more than ever now – 6 at a time! Surely there are other coach companies who would love our business – rather than profiting and advertising the business of a director of our major rival.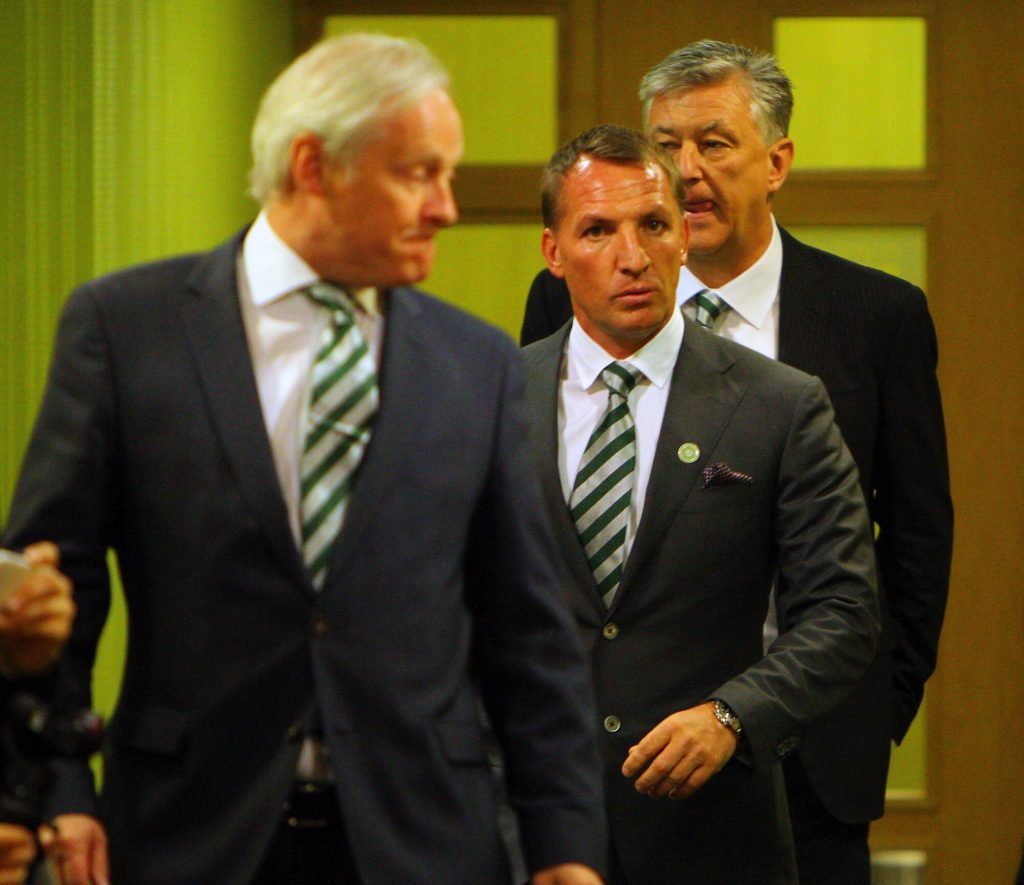 The current lack of communication and engagement – or evidence of anything happening re managers, coaches, players etc is shameful and arrogant. We have Aberdeen and (the)Rangers signing new players – when they need them much less than we do. We have actually become a laughing stock – recruitment, Dubai, PR etc…I know it's not the popular view but of all the current board members, I think Lawwell will actually be the biggest loss – which says something about the impotence and abilities of the others!
Ian Bankier is just a nodding dog – hiding behind Peter Lawwell and making the very rare public statement or appearance – and even then, saying nothing of substance. Any respectable multi-million private business at Celtic's level would have put in place boardroom changes long ago after the failures of the last year to 18 months. (Longer when you consider our European decline and associated loss of income).The buck stops with the top man – a new chair and refreshed (& smaller) board would help to give the club the impetus and direction it needs – if that doesn't happen then I seriously fear for our future.
Martin Leadbetter