Real Madrid's Vinicius junior was the subject of horrific racial abuse on Sunday as his side took on Valencia at the Mestalla Stadium. The Brazilian was the victim of disgusting chanting aimed in his direction.To make matters even more disturbing Vinicius junior himself was sent off.
Despite excuses from the usual suspects, it was plain and clear the abuse the Real Madrid man was subjected to was racial. It's a cancer that needs eradicated from not just football but society as a whole. The fact it's still going on suggests it's not being tackled as much as it should. It should be a top priority.
Spain like Italy seems to have a big problem regarding racism, just like a host of Eastern European countries and it's a bigger problem than is currently being highlighted.
We of course have our own problems regarding racism in this country as it still disgustingly rears it's ugly head now and again. We also as you know have just a big a problem in Scotland called sectarianism.
Sectarianism although unlike racism is seen as fair game in Scotland. We know all about the troubles we still encounter here. We experienced it first hand after we witnessed the way Neil Lennon was treated and still is to an extent. Down south James McLean is regularly abused because of his religion. Despite it getting repeatedly called out it still happens.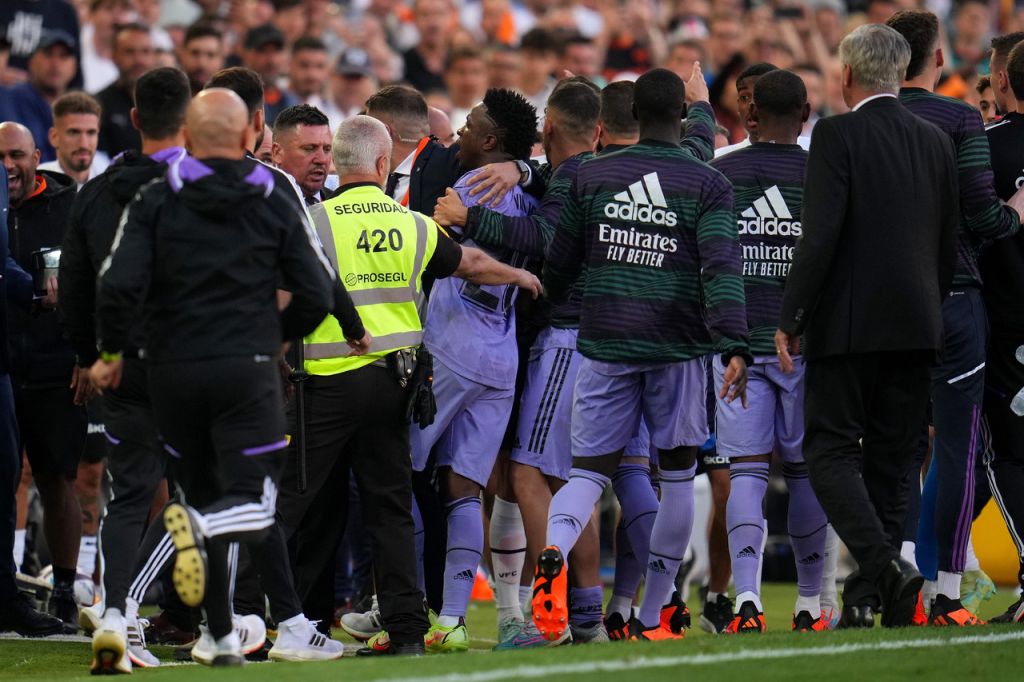 Football needs to knock not only racism, but sectarianism on the head, but just like homophobia it doesn't seem to get tackled as seriously as it should. The World Cup in Qatar taught us that.
No-one should receive abuse. Whether it's because of their skin colour, their religion, their sexuality or their gender, no-one should be putting up with it.
FIFA and UEFA need to clamp down on all discrimination, they need to prove they are serious and hand out heavy fines and bans and prove they are serious about ridding football of bigots and racists.
Football is a game for all and should be treated in such a manner. Nothing less is acceptable.
JustAnOrdinaryBhoy – follow on Twitter @ordinarybhoy