There's no other way to start this article than state the obvious. The board at Celtic PLC has become too disconnected from our fan base and the time for change is now.
From unethical sponsors right through to football (and everything in-between) they are in another dimension and they've been moving that way for far too long.
There's nothing else to even say on how insane it was to go to Dubai, never mind how insane it was to have pints together or how just plain stupid it was to bring an injured player on the trip during this pandemic. And I'll just gloss over those videos of players soaking up the sun. Good job PR team!
The writing has been on the wall for far too long, going back to Resolution 12 and Ronny Delia.
I respect Ronny and thank him for his contribution to the club, however that was our first warning sign that Peter Lawwell and co. were not taking the opportunity to dominate Scotland and beyond seriously.
Ronny doing as well as he did, all things considering says a lot about the man given the limitations he faced such as not picking his backroom team and debatable amount of say in transfer policies that made us decline in Europe.
This short term thinking to take a man who was due to be Roy Keane's number two and put him in the hot seat was the first sign personal bonuses are more important.
Since that the only real ambition we have shown was appointing Brendan Rodgers. And to those that dismiss him as the "snake" would you want to work in that environment? Would you risk your career for the sake of Peter's ego and personal bank balance? I wouldn't and I love Celtic as much as I love anything.
Maybe it was more about Peter Lawwell than Brendan Rodgers and I think our CEO was able to save face because of the circumstances surrounding the manager's departure.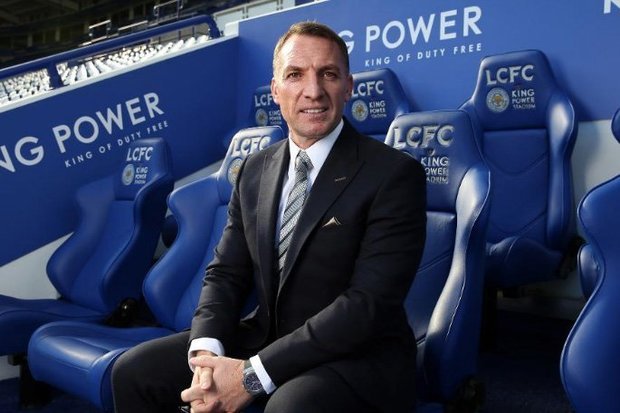 An opportunity was presented to Celtic to consolidate their position and make it difficult for other teams when Rangers died. Instead of doing that, Peter and friends made cheap decisions and voted against the fans who wanted football to be fairly reviewed. Reviving the "Old F***" was more important to Peter.
Still prefer those disco lights to John McGinn? Money well spent showcasing us getting embarrassed in Europe because of dreadfully poor transfer strategies.
I knew something was seriously wrong at Celtic on 22 September from this press release stating a deal with Dahua Technologies which is the first of its kind in the UK. Sounds good right?
Except they don't seem to have considered who they are doing business with. What would Brother Walfrid think of displaying the name of a company that is alleged to have developed the facial recognition technology being used to oppress the Uyghur people in China? Just Google Dahua Technologies Human Rights.
Those concentration camps are monitored and secured by Celtic's new friends in China according to many online sources. This for me was the final straw that there are no Celtic men left making major decisions and the PLC won't get a penny of my money as long as they wish to support the oppression of ANYONE.
And we all know that nothing happens at Celtic without the consent of Peter Lawwell. So why did he approve it?
Because it suits finances which clearly is more important than morals and ethics to this board. Just as it has always been more important than football.
Recent events show the disastrous shape of the management at Celtic and ultimate responsibility lies with Peter Lawwell.
He is not willing to stand against the tax cheats across the city.He has literally built walls – or fences at least – around himself leaving us out. He has poorly managed the past 5 years and led to where we are now.
He chased one of our most successful managers out the door because he wants control. He wanted disco lights instead of the best talent in Scotland at the time. He took the man he thought should be Roy Keane's number two and put him in charge.
He has ensured him and his Tory buddies (Bankier I'm looking at you) on the board have profited above all else. He allowed a deal to go ahead with Dahua, when the most basic Google search shows the serious allegations against them. Sadly this list goes on.
A supporter voice is needed on the board before we break into our own version of The Banter Years. Stop treating us like mugs because we love this club and will do anything to see it succeed. As the man I travel to matches with said to me, look what happened to Barcelona, they made more and more corporate decisions and look how it's worked out, their fans have disconnected and they're just another over paid team right now.
Clubs like Celtic and Barcelona are special because of our fans. Because we are not afraid to do the right thing and because we hold dear our ethos and the love we have for our clubs simply can not be matched.
'A football club will be formed for the maintenance of dinner tables for the children and unemployed.' Brother Walfrid. I don't think being associated – however indirectly – with forced labour camps in China goes with that vision at all. No doubt Peter will stay in hiding and re-appear when he wants the season ticket money.
That's all the club seems to see us as now, money pigs.
This clock has been ticking for too long but Peter and others, your time is up and you need to be replaced with people who understand what the Celtic people and cause the late great Tommy Burns talked about.
If anyone at Celtic disagrees with the above, there have been multiple requests from The Celtic Star and others for an interview so please engage with us other than to ask for our money. Step down or at least step out of the shadows Peter but this simply can not stand any more.
You have humiliated our club. And I for one can't stand by and watch as we become just another football club thanks to your actions.
It's time Peter. Your time is up.
David J
David J is a reader of The Celtic Star and has raised some issues which all supporters are concerned about at the moment plus some specific issues that are of particular interest to him and indeed other supporters. If you would like to contribute an article outlining your thoughts and opinions on where now for Celtic then please email editor@thecelticstar.co.uk and we'll do our best to publish. The Celtic Support must he heard!