On hearing the news that Scott Bain is to be given a new contract with Celtic as negotiations have reputedly started to keep the goalkeeper at Parkhead beyond 2023, it raises the question about the goalkeeping situation at Celtic Park. The much reported struggles of our Greek acquisition Vasilis Barkas last summer from AEK Athens for £5 million has ensured he will play no further part in the club's future. So that is done and dusted in regards to that situation. It is the situation surrounding Bain that is troubling me.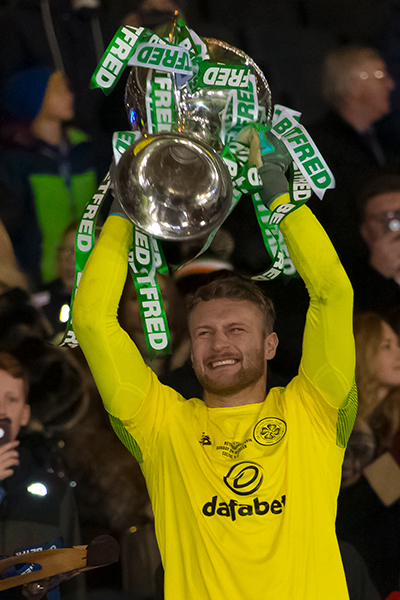 Scott Bain is a half-decent 'keeper for the Scottish Premiership level as a last resort. However, as an able deputy and no.2 at a club the size of Celtic's is hugely contentious to say the least. Last year when Bain was in goal he only did marginally better than Barkas in my opinion; resulting in the rarely seen youngster Conor Hazard getting the gloves for a spell, in what was a sad indictment of Celtic Football Club and their awful recruitment strategy.
Hazard done well for a kid that had just been parachuted into the first team goalkeeper position, after the expensive flop at number one and the chocolate wrists of his deputy left Celtic's season teetering on the brink even before Christmas time.
By all accounts he isn't the most comfortable with the ball at his feet Hazard, in comparison with Bain and even Barkas for that matter. But by my reckoning he did what goalkeepers are supposed to do and was fairly strong at shot-stopping. He even recovered admirably in the Quadruble Treble Scottish Cup Final against Hearts – going on to save the winning penalty kick. That took some bottle after he was at fault for at least one of the Hearts' goals that day at Hampden Park.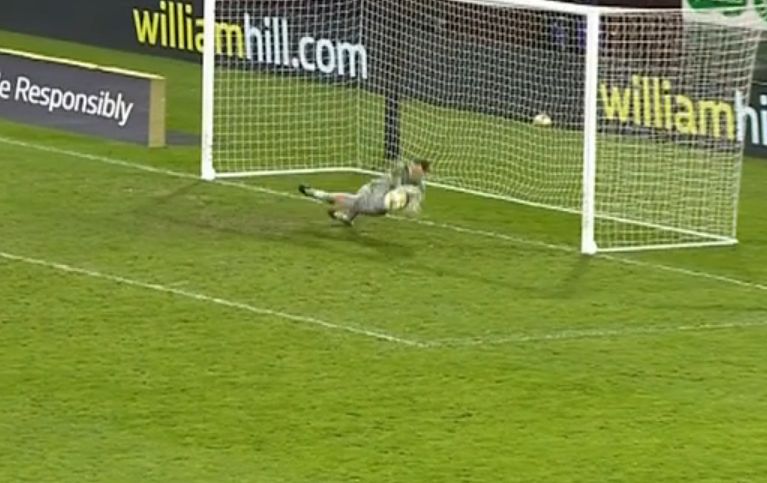 So, without waffling on…
I think resources would be better placed trying to secure Zander Clark from St Johnstone as opposed to giving Scott Bain a new contract. Clark has proven to be a sturdy goalkeeper by all accounts for the Saints. I can think of numerous occasions where he has came up with big saves at the crucial moments in matches; seminal moments that have gone on to be match-winning I might add to this point. He's a great shot-shopper, decent at collecting the ball in the air for a guy that isn't the tallest or has the biggest frame, and he would make an excellent back-up to Joe Hart.
He is free to talk to different club's come January and it is an opportunity akin to John Souttar where Celtic really should be asking the question of Zander. Joining for nowt has it's obvious advantages but there is one other that has been somewhat overlooked on this particular signing; we will weaken our rivals who supposedly have him in their sights to replace Alan McGregor, who as Sunday's display showed, is far from his imperious, younger self.
This could be an insignificant factor on the surface that could make a massive difference in the grand scheme of this season. Any advantage we can get, we must grasp with both hands and not let go. Remember where we where at the beginning of this campaign? Exactly.
In releasing Bain we could have Zander as our improved no.2 and bump Conor Hazard back to third in the pecking order. Conor, I believe, has plenty of promise and although as I say he is not great with the ball at his feet, neither was big Fraser Forster and look at the difference he made between the sticks. Sure, Conor maybe won't be an Ange goalkeeper for the long-haul, but he's more than able to step in if and when required for a game or two.
I see absolutely no reason why Scott Bain should be getting a new contract when we can sign the St Johnstone goalkeeper for a minimal fee in January. It's utterly berserk if you ask me. And if it's because of how he is with the ball at his feet, then Ange really needs to have a word with himself on this one I'm afraid to say folks.
It would be nice to nab a reliable deputy for close to nothing. It just all depends on how the people inside the Club see it though. I know who my money would be on…
Paul Gillespie