Odsonne Edouard. There have been a few lofty comparisons made of late when it comes to January's player of the month.
For fans of a certain generation lucky enough to see both players in the flesh, Odsonne Edouard being compared to Henrik Larsson and Dennis Bergkamp by Chris Sutton and Gordon Strachan is high praise indeed.
Well just in case the old fashioned eye for a player doesn't necessarily do it for you how about cold hard statistical evidence.
Manchester City have a striking issue to contend with, it's something those tasked with finding an alternative to a bona fide club legend are now having to consider. Where could City head of recruitment Txiki Begiristain unearth another 180-goal striker?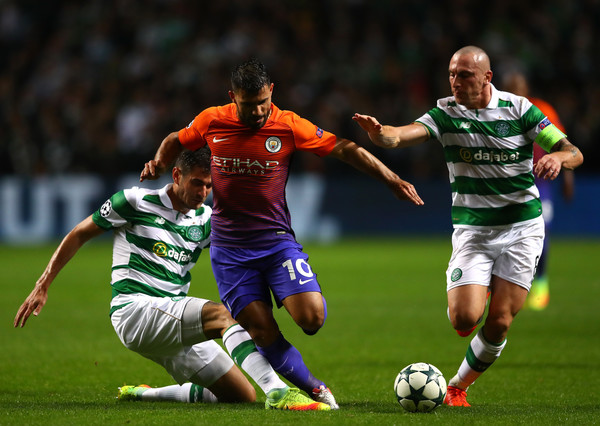 With Sergio Aguero now heading past his peak years the tricky task of replacing the Argentinian striker is in full flow and according to recent rumours the scouts have been in attendance at Celtic Park and checking out one of our own.
Speaking on the excellent 90 Minute Cynic podcast The Athletic's Celtic correspondent Kieran Devlin has stated he's been aware of representatives heading north from The Etihaad to check out our top striker.
City like to prepare well in advance to satisfy perfectionist Pep Guardiola's intensive preparation and they had signed the Brazilian Gabriel Jesus with a view to a seamless transition. It is fair to say that intended cross over from main man to supporting cast should already have happened. Except Aguero hasn't been adhering to the script. The Argentinian keeps producing the goods and Jesus has been somewhat left in the shadows.
Apparently statistical return of Edouard's data has sprung up a direct comparison with Aguero's own play and this has resulted in Edouard being high on City's list of considered replacements for their main man.
Algorithms have been used for many years now and developed to assess players' contributions to winning, their playing style and their skill levels. Adjustment factors are now commonplace to predict how a player in one league might succeed in another. These figures have returned French Eddy as Aguero's heir apparent.
SmarterScout is one of the platforms available for all of us, not just football clubs, to get access to the comparison stats big clubs use to start the scouting process long before sets of eyes are sent to evaluate in person. It's a platform for evaluating the performance of football players around the world and it has returned some very interesting figures.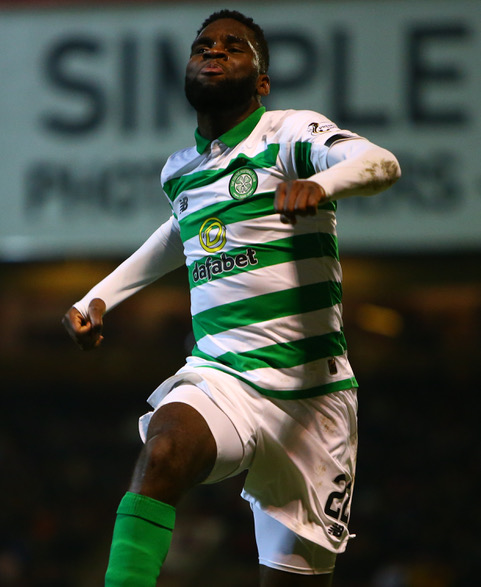 According to SmarterScout they've been keeping a beedy eye on Scottish Premiership's data for 'private clients'. Without of course naming those clients. According to their recent article:
"We wanted to see which Premier League strikers had a similar style to Edouard in the past several seasons, so we fired up the "Search by similar player" feature on the site – and then our jaws hit the floor".
"Physically they may not resemble each other much, but Edouard and Aguero have had very similar playing styles in terms of the metrics we track. Only five out of the 200 closest matches for Edouard in our entire database came from the Premier League, and three of them were Aguero".
With the stats backing up what all Celtic fans are lucky enough to see week in, week out at the moment there is little wonder clubs of financial riches like Manchester City are sniffing around Celtic Park on match day.
What is thankfully clear from The Celtic Star article earlier today, is that our French star isn't encouraging any interest. Quite the opposite in fact.
Even if he was, what is clear is previous links with French sides Monaco and Lyon or English Premier League teams Arsenal, Chelsea and Manchester Utd would now mean any representation French Eddy may have would be under-selling his talents by looking so low on the football food chain.
Michael Stewart recently said Edouard could be the main striker at Old Trafford. Personally speaking I think he should be aiming much higher.
If the statistical analysis is showing Edouard's abilities are on a par with a legend of the game such as Aguero, it would be strange career choice to leave Celtic for anything less than the likes of Manchester City, Liverpool, Barcelona or Real Madrid.
These clubs also have deep pockets and have no worries in spending what is needed to land the right player. Given that it would be prudent would it not, for a rather large contract offer with a suitably agreed buyout clause and/or sell on fee to be put in front of Eddy now?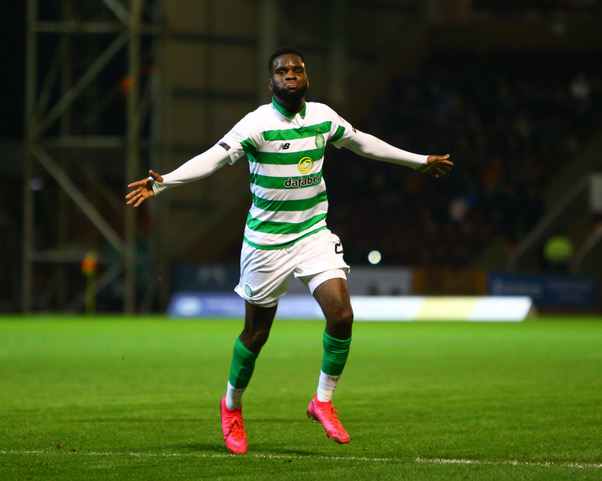 The player would get a wage reflecting his new status as Celtic's best forward and the club would be protected when it came to maximising future income. It's a win-win situation and while Eddy seems as happy as he does playing at paradise the window of opportunity is now for Celtic to do just that.
For now we are watching an upward trajectory in Eddy's career and it would be nice to see that reach to a record breaking 10 in a row campaign.
Such an achievement would certainly give legitimacy to those comparisons with the King of Kings.
Niall J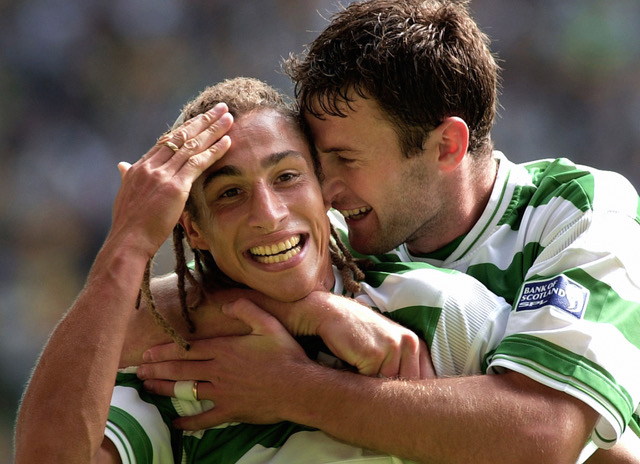 TRENDING ARTICLE ON THE CELTIC STAR…
You're Not Welcome – Sky Sports Barred from Celtic Media Conference
THIS ONE FROM LAST NIGHT…</strong
As a 12-year-old boy is charged, ITN's Peter A Smith fails to respond to 'Racist Video' Queries.
Help raise money for Celtic Youth Development by joining the £1 weekly lottery and you could win up to £25,000 – just click on any one of the photographs below to join. Lots of our readers have already done so and they're now doing their bit to help fund Celtic Youth Development that can deliver the stars of tomorrow and beyond. And you might even win a few bob too!