CELTIC legend Chris Sutton has been having some fun today at Stephen Gerrard's expense after the former Liverpool youth coach made his hilarious "Lions Den" comments at yesterday's press conference.
Defeat tomorrow won't end the season for Gerrard because as another former Celt, Aberdeen's Niall McGinn has pointed out today, the Dons are looking to take advantage of a Celtic win tomorrow by narrowing the gap today with a win over Hearts at Tynecastle today. So second best might not even be as secure as some pundits think!
Sutton had his say on Gerrard's 'Lions Den' remarks earlier today while bantering away with the recently declared blue nose Robbie 'I've never even been to Ibrox' Savage.
Savage asked Sutton if Gerrard was correct and wanted to know if Paradise is as intimidating as some people say.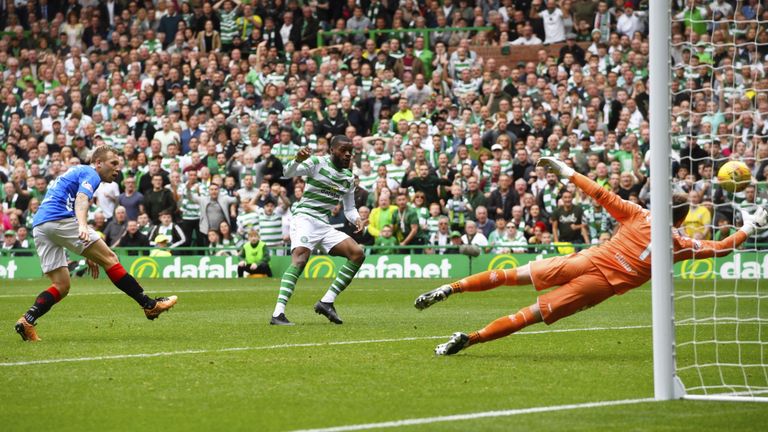 "Is Celtic Park a lion's den?" Savage asked the former Celtic striker.
Here's what Sutton replied: "No, in fact, a lion's den Robbie is when you climb over a cage and there's a four-legged, cat-like animal, and it chases after.
"Over the moon doesn't mean over the moon Robbie, you can't actually climb over the moon!"
Gerrard's widely ridiculed remark from yesterday started all this hilarity.
"I've never seen fans win a football match, it will be loud but it won't be a lion's den.
A lion's den is when four lions jump over a cage and you fear for your life.
"You have to thrive in this atmosphere. If any of my players don't fancy it they are at the wrong club," Gerrard noted.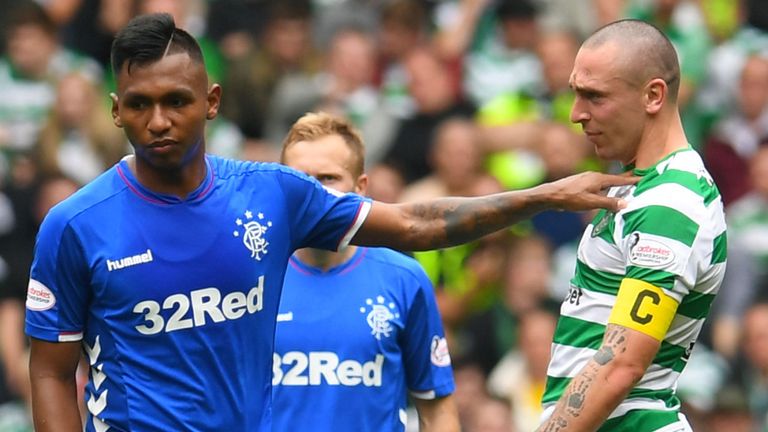 On a more serious aspect of tomorrow's game, Sutton reckons that both managers have a great deal riding on the result. Neil Lennon will be looking for a win that will go a long way to securing the Parkhead hot-seat on a permanent basis while Gerrard will be hoping to keep the wolves from the door, or is that angry Bears, if the Lions' successors savage his outfit tomorrow and open up second spot for the sheep!
Sutton has been unimpressed with Gerrard's first season as manager of the Rangers.
"It's a massive game for Steven Gerrard and for Neil Lennon. I think that, as things sit, Steven Gerrard this season has underachieved big style.
"Out of both cup competitions, 10 points behind Celtic – a Celtic team who have been pretty average at times this season, not as good as they were last season – and the gap could go to 13 points.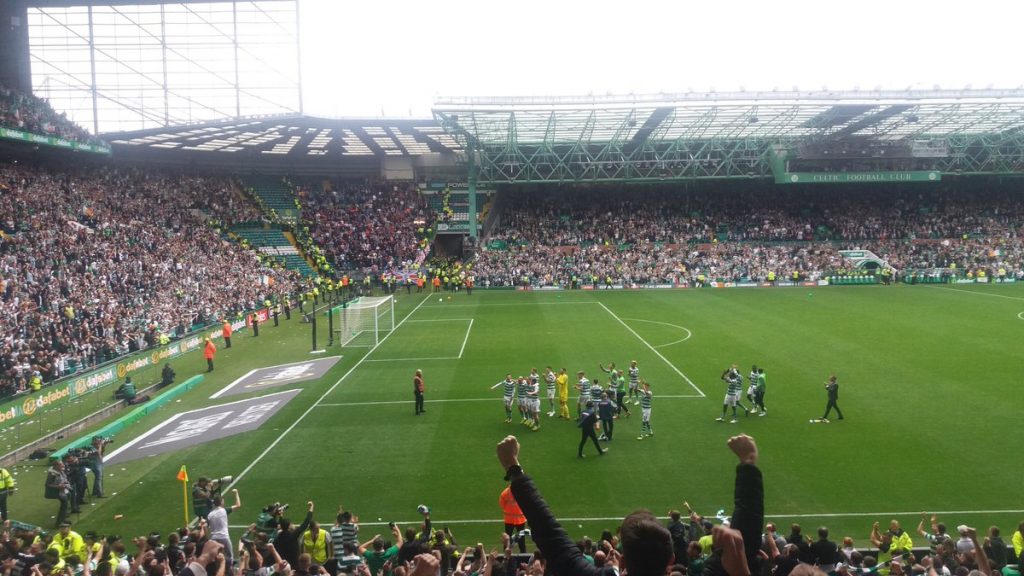 "People can't tell me that's a good season for Steven Gerrard because it's not."
If they are looking at all of this from a position of 13 pointe behind Celtic and with Aberdeen closing the gap, then the Bears might start to reach broadly similar conclusions to the BT Pundit.
"I just imagine that any realistic Rangers fan at the start of the season would have thought, we probably won't win the league.
"But if we can close the gap, become a better team, maybe get to a cup final and give ourselves a chance of winning a cup, I think they would have viewed that as being improvement.
"So the fact they went out of both cups will be a major disappointment.
"Losing twice against Aberdeen in both cups in Glasgow, different venues, that's the bit that will catch Rangers fans most."
Don't forget to bring or buy a flag….