Yesterday I attended the Celtic Media Conference with Ange Postecoglou, and asked the Celtic manager for a assessment of how he thinks his first six months at the club has gone, after thanking him for the work he's done so far and telling that the support is delighted having him as our boss. I then asked him if Michael Nicholson is deserving of some praise having given Ange superb backing in his first transfer window as the Celtic CEO.
"Look, I appreciate that," Ange replied, "And as I said from day one, is that I've been overwhelmed and humbled with the support I've received right from the first day to be fair.
"Even when things weren't going smoothly at the beginning, I still felt our supporters saw what we were trying to do and they backed us all the way.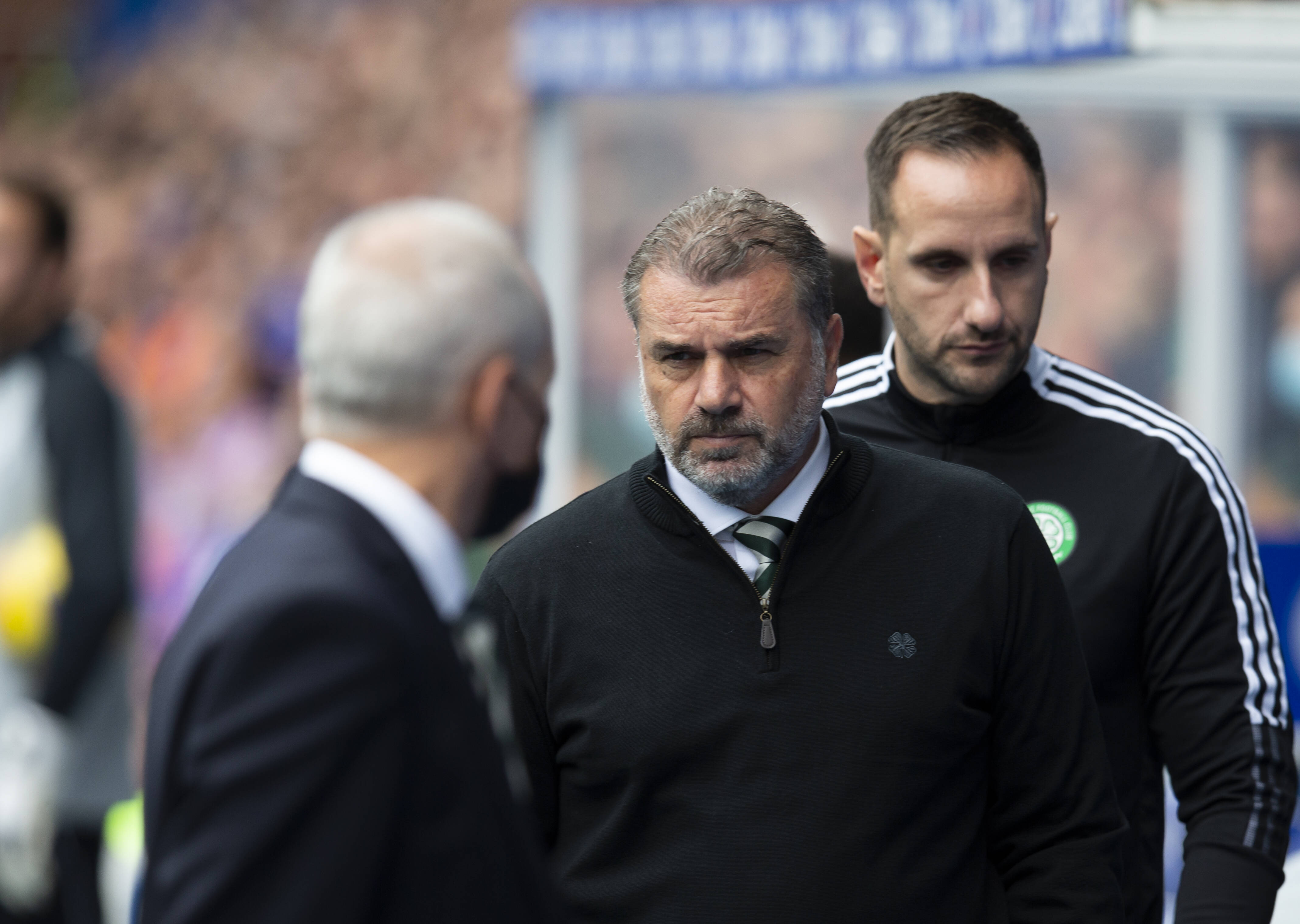 "It's been a big part of my first six months that the supporters really got behind the team, which is the most important thing for me.
"I think the first six months, if nothing else, has shown progress for us. Are we where we want to be? No! As I certainly want us to be stronger than we are at the moment, but from where we started and where we ended up, there was progress."
For the second half of the season Ange told The Celtic Star: "I want more and I want us to be better, I want us to be stronger. And, to be fair, that would be my answer even if we were flying and everything had gone well.
'The idea is we continually seek improvement in the way we play and in the way we develop our players, in our results – everything.
"So, I think it's certainly been an entertaining six months for everyone. There have been plenty of storylines and hopefully moving forward we continue our progress. And, as I said, the most important thing is that we vindicate the support that I've had and the team have had in the first six months."
Moving on to the second question from The Celtic Star at yesterday's Media Conference I wanted to get Ange's assessment on the job Michael Nicholson has done so far with this being his first transfer window as CEO and of course four players all identified and targeted by Ange Postecoglou have all been signed with the three players from the J-League Daizen Maeda, Yosuke Ideguchi and Reo Hatate all being announced on Hogmanay. Previously we'd have been kept waiting until the last day of the transfer window before a hasty loan deal would be getting sorted out. Michael Nicholson therefore is worthy of some paise?
"I'm on record as saying I'm working really well with Michael, not just Michael, but other people on the board and within senior management, again they've been very supportive of me and my vision," Ange told The Celtic Star.
"Ultimately, I'm the one taking responsibility for what's happening in the football department and for me to have the best chance of success, I couldn't do it without that support and Michael has been integral in that.
"Even before he became CEO we were working well together, so that's been tremendous assistance to me and the football department. And we continue to work, he's probably in a similar boat to me in that he's seen progress, but I'm sure that he wants to improve and he wants us to get better as a football club.
"And he'll be working hard to do that. So far everything's gone really well and hopefully it will continue to do so."
Watch the Media conference below, the two questions from The Celtic Star are at the end. Incidentally it was highly entertaining watching the mainstream media journalists getting a roasting over the twenty transfer links Ange reckoned they'd be planning for today!
Today's Gossip: Jota back training. Work ongoing but no significant progress on Jota & CCV deals. Jullien will be eased back into 1st team action. Kyogo unlikely to face Hibs. No more incomings unless we need to supplement squad or something comes along that is extraordinary HH pic.twitter.com/oGKe9U7Uyf

— Celtic Gossip (@CelticGossip) January 14, 2022