"I'll stick it under the leg on the one in the boardroom, it's been a bit shaky for weeks." Allegedly that was Manchester City's Director of Football Txiki Begiristain's response when Peter Lawwell made a cheeky wee bid for PR7 and advised the club secretary he'd keep the £3million offer on the table.
Now to Manchester City £3million is the annual bill for the bottled water at the Etihad Campus but to Celtic this is a fairly substantial outlay.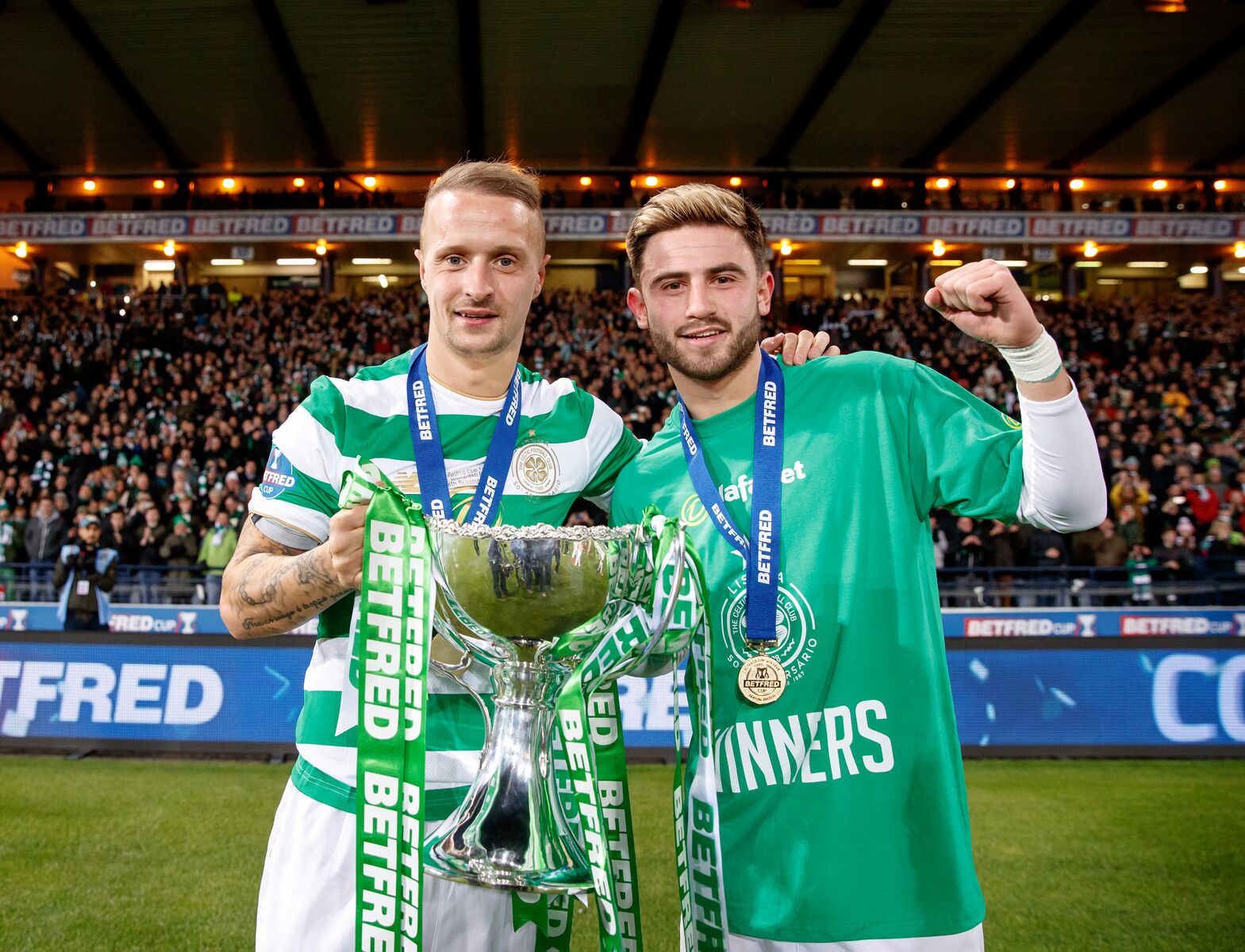 The news that Celtic were back in for Patrick Roberts, coupled with next week's news that Kieran Tierney would be returning on an 18 month loan deal (stand down, I'm kidding here) had absolutely nothing – or little at least – to do with encouraging season ticket renewals and everything to do with the perfect fit.
Since scoring 18 goals and 26 assists in 78 appearances for Celtic, Paddy Roberts has been a little Bhoy lost and it's been a bit sad to witness. He needs to play for a club that is always on the front foot not and not for a back to the wall side trying to avoid the drop.
Joining Manchester City's sister club Girona in northern Spain for their La Liga promotion season seemed to make sense but soon turned sour for this very reason. Since then City have sent Paddy out to and subsequently recalled him from Norwich City- again a newly promoted side, this time to the English Premier League – due to a lack of match action – see above reason. Then in January Roberts dropped into the English Championship and until the Covid 19 lockdown, had at least started to show some form before the rug was pulled from under him at Middlesborough but again they ain't no Celtic.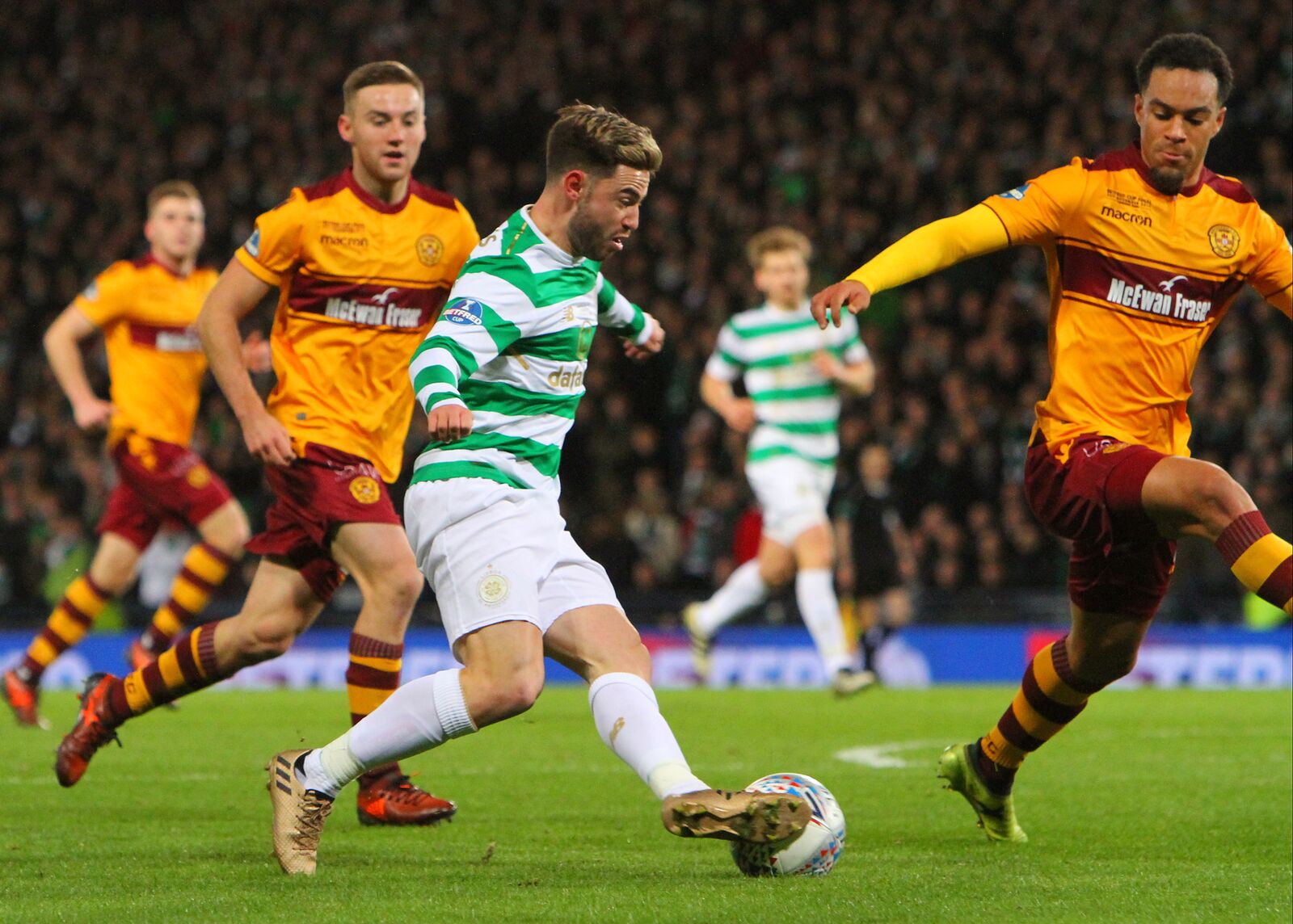 There are some players who just couldn't cut it at Celtic – Teemu Pukki for example. An excellent player and a perfect fit at Norwich City but a duck out of water at Celtic. But for Paddy Roberts the opposite was true, the Bhoy was made to play for Celtic.
It seems this time around Celtic aren't countenancing a loan deal, this time they want their man permanently and Peter Lawwell obviously has made and offer he feels is a fair valuation. It's not often I say this but on this one Peter has it spot on.
The Celtic Star Editor tells a story about Celtic offering £10million previously for Roberts after his first loan spell at the club ended at the end of Celtic's Invincible season. City's bosses were all set to rubber stamp the deal, but internal politics at the then English Champions – basically a power struggle between Begiristain and Pep Guardiola resulted in the deal that Celtic thought was on the verge of being agreed collapsed. Roberts was shipped back to Celtic for a second loan spell and two injuries hampered his season so there was no repeat of the dazzling form that was shown in that sensational and Invincible campaign.
Celtic have watched Paddy's progress – or the lack of it – since he left the club and have adjusted their valuation accordingly. And for Roberts he has had enough frustration since leaving Celtic to know that thus is where he will thrive, be loved and appreciated. For him Paradise is a place that he can call home.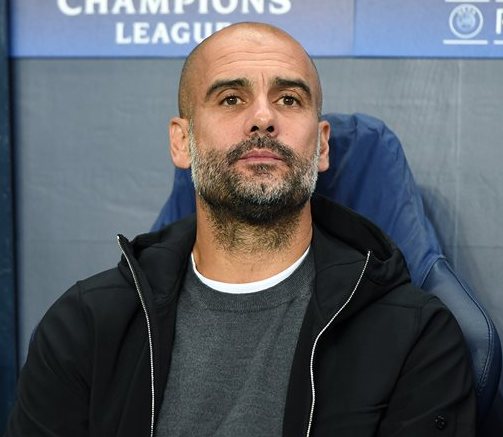 Celtic don't generally operate in an English market and £3million is a fair outlay for a player proven at Celtic two years ago but has since seen his star fade somewhat.
Paddy's contract expires in 2022. As Celtic are having to consider with Odsonne Edouard, Manchester City need to decide whether to sell the player this summer or risk it going into the final year of a contract. At that point the player can simply decide to run down the final year and cash in on a bigger deal elsewhere the following year.
Do City then consider that a loan contract at around 1.5 million a season elsewhere next season and the same in his final year, will likely only bring in the same return that the Celtic bid equates to now and you can then see why Lawwell landed on the figure he did.
The player is simply not going to break into Manchester City's team and that is no slight on Patrick Roberts. It now comes down to who would match or exceed the offer from Celtic and where the player wants to play his football.
Considering Roberts top flight experience has been uninspiring, you can assume if Celtic are going head to head with any club for the player that rival is likely to be from the English Championship. Celtic can compete financially with most clubs in that market. Therefore an opening bid gives Roberts the nod that Celtic are the first to want him, while ensuring City will need to keep Celtic in the loop for any counter offers. Lawwell can then cross the bridge of having to increase his bid should the need arise. It's a clever play from Celtic and Lawwell.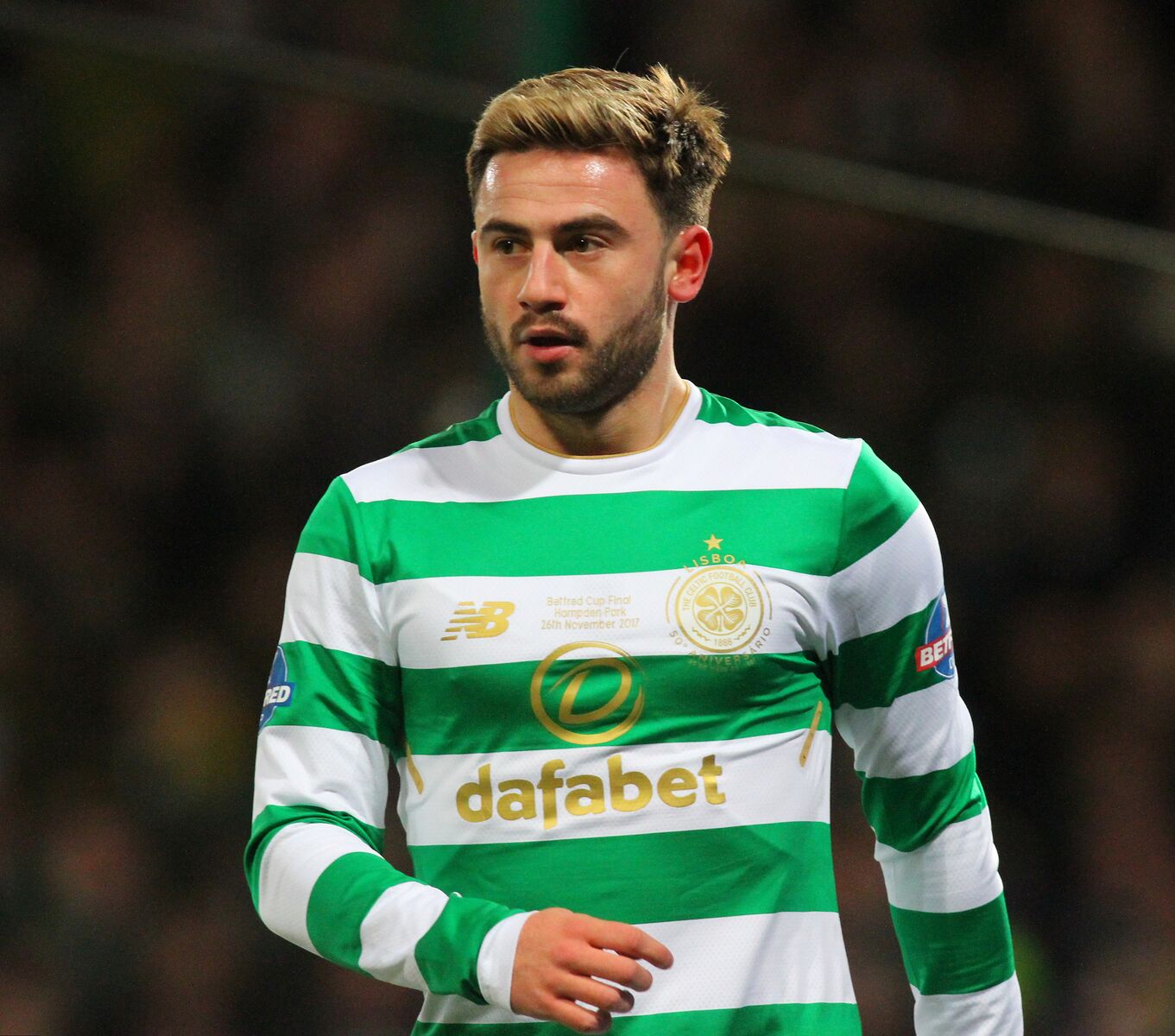 Some may see a return for Paddy Roberts as a risk. It's not. Roberts was simply magnificent for Celtic in the Invincible season, an injury in the next saw him side-lined from November to March.
Since then the decision to move to Girona – at the time the only English player playing in La Liga – seems folly, with the benefit of hindsight. Beautiful City, not exactly a football hotbed.
Had it not been for Manchester City's influence they'd have been nowhere near the Spanish top flight, indeed they dropped like a stone to the Segunda division. That wasn't down to Roberts it was down to overstretching too soon and being reliant on a flawed business model, assuming Man City fringe players could prop up a La Liga campaign. It was disrespectful on the part of City and Girona to an established top flight league. It was no reflection on any player at Girona that season.
The second move beggared belief. Norwich City had just been promoted to The English Premier League. If City were looking at developing the player, why they thought Norwich City made sense I don't know. No disrespect to Norwich but that was a similar story to Girona minus the Man City feeder approach. It was always doomed to failure. A relegation scrap was never going to be the place someone like Roberts could flourish.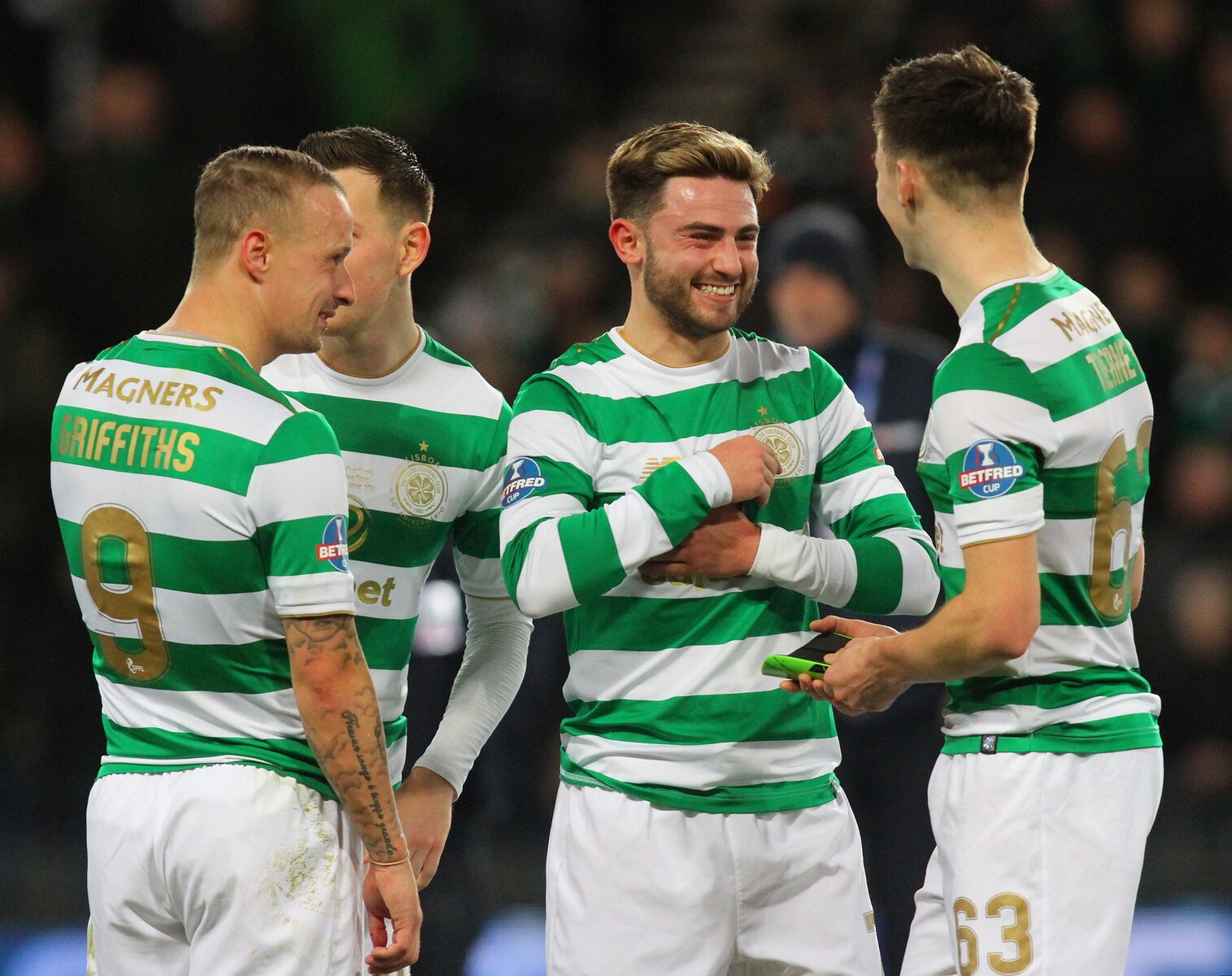 That loan deal and that of Girona is something Roberts should consider when thinking of his next club. Do either of those moves sound like city were trying to develop a silky, creative footballer or simply using the lad just like Chelsea do. Stockpiling young players who don't quite make the grade but are a nice wee income sideline?
Middlesborough made some sense. Jonathan Woodgate was trying to build a team who played football from defence and worked through the pitch, very much at odds with the usual Championship approach.
Roberts was out of shape, yet had shown flashes of his confidence returning now he was getting the ball into feet and encouraged to run at defences. Sadly that was cut short by the coronavirus shutdown.
If Celtic move now they are getting a good player. There are rumours Roberts is injury prone, yet bar the lengthy injury in his second spell at Celtic Park he's not had anything more than niggling concerns, nothing that would concern you as a risk.
Despite how long he seems to have been around the game Partick Roberts is only 23 years old. What he needs is to be part of a team who play fast flowing attacking football. He's not a player to carry a team or be an outlet to a counter attacking strategy. Roberts needs to link up with creative footballers in a team that attacks far more than it defends. In short he's quite simply a footballer made to play the Celtic way. At 23 he still falls within the age group we can cultivate, take advantage of and if needs must sell on for a profit.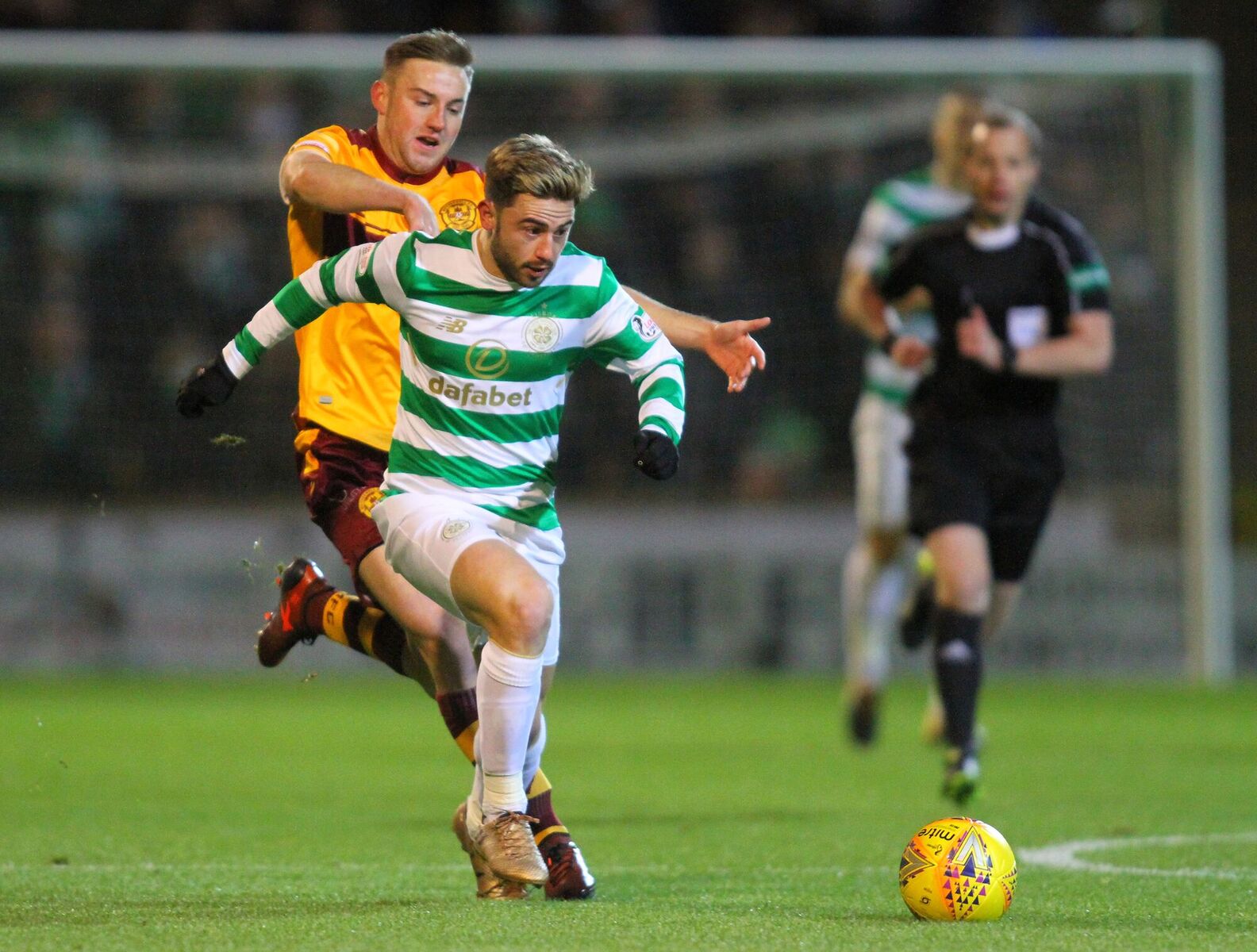 Lawwell's £3million opening salvo makes perfect sense. The ideal fee for a young English player that simply cannot force his way into his parent club and is no longer of interest to those in the top five leagues.
For Manchester City it makes far more sense to sell now than loan out for a further two years. Peter Lawwell has made the perfect play at the ideal time.
Celtic's bid of £3million may mean little more than balancing the boardroom table wobble at Manchester City. To Celtic and to Patrick Roberts it means much more than that. It says Celtic want Roberts and trust him enough to buy into his long term development.
Paddy Roberts and Celtic were always meant to be. It's time the band got back together.
Niall J
ALSO ON THE CELTIC STAR…
That Beautiful, Magical, Wonderful Day at Tynecastle – An extract from Invincible, by Matt Corr…https://t.co/2CHSF6vtQ4 @BroganRoganTrev @Auldheid @Boola_vogue

— The Celtic Star Editor (@CelticStarMag) April 18, 2020
INVINCIBLE by Matt Corr
The Celtic Star's very own Matt Corr – who you may also know as a Tour Guide at Celtic Park – publishes his first Celtic book, titled INVINCIBLE – early next month. This beautiful hardback book will be the definitive story of Celtic's magical2016-17 season – it truly is wonderful, a real joy to read, and brilliantly written by Matt.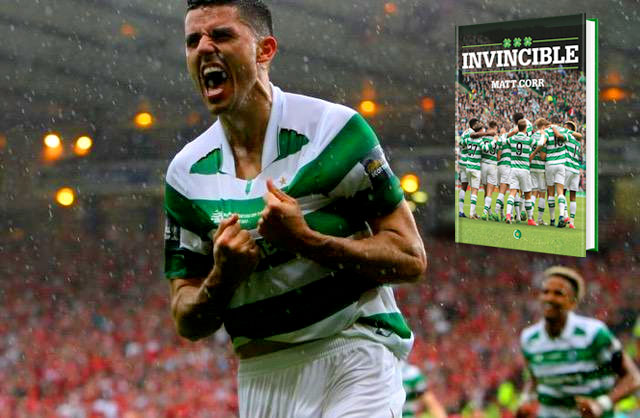 If you have been reading Matt's regular contributions on The Celtic Star or indeed in the Matchday Programme or in the Celtic View you will know just how talented a Celtic writer he is. The book is published by The Celtic Star and you can pre-order below.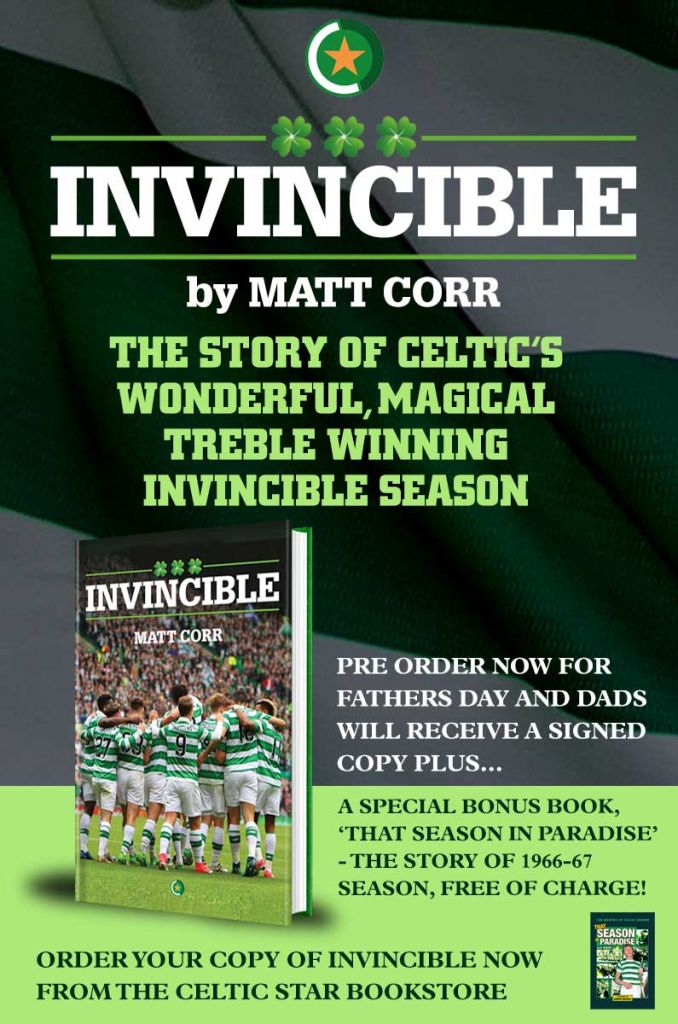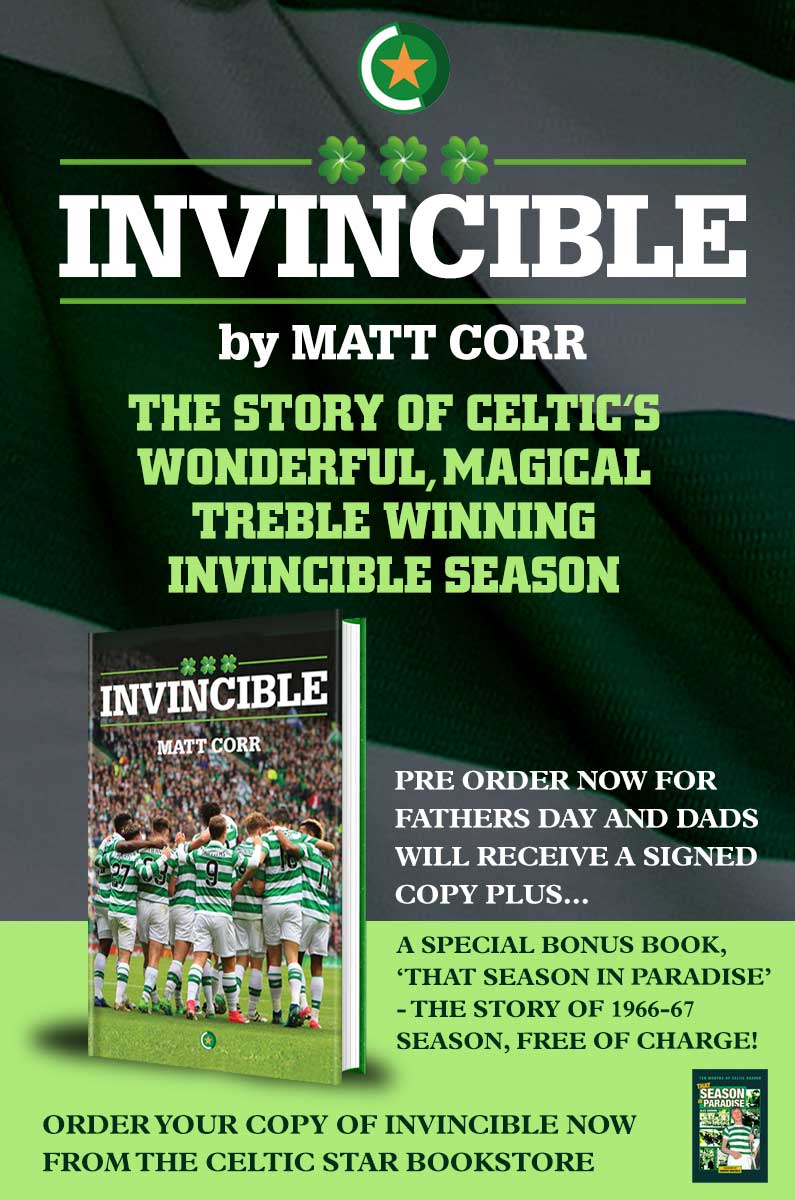 Support Celtic Youth Development
Help raise money for Celtic Youth Development by joining the £1 weekly lottery and you could win up to £25,000 – just click the photograph below to join. Lots of our readers have already done so and they're now doing their bit to help fund Celtic Youth Development that can deliver the stars of tomorrow and beyond. And you might even win a few bob too! And a special thank you to all The Celtic Star readers who have already signed up and are now supporting youth development to give us the Celtic Stars of the future…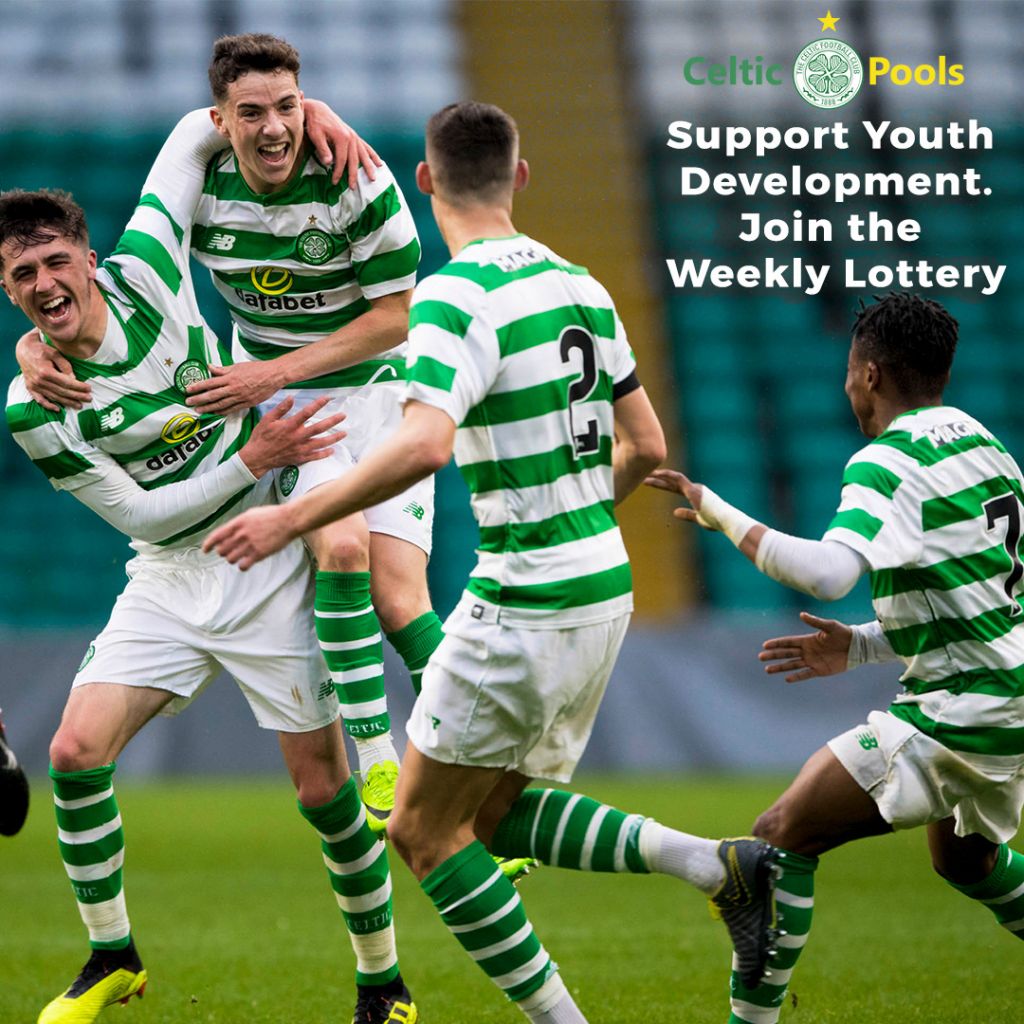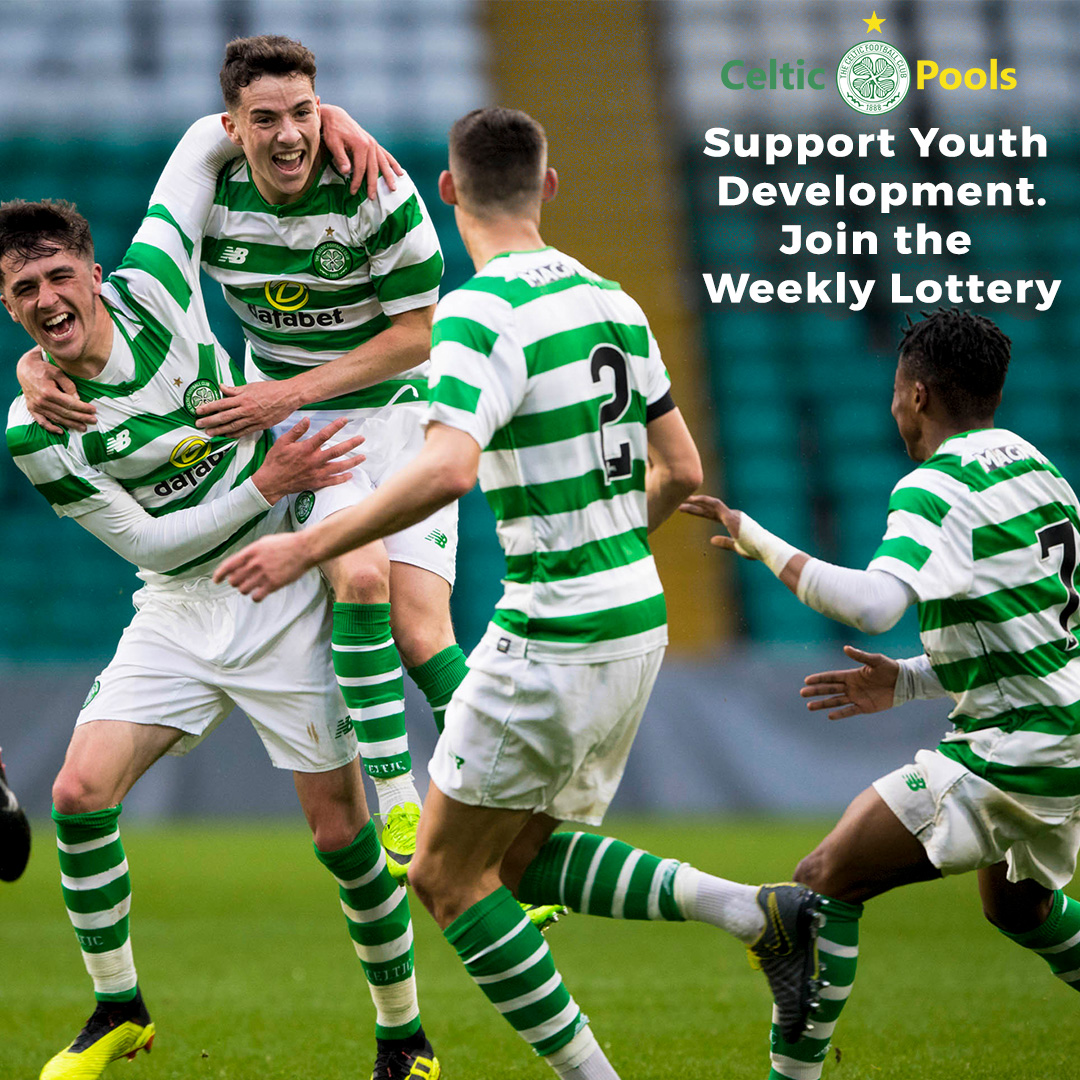 WANT TO WRITE FOR THE CELTIC STAR?
If you fancy writing for The Celtic Star, on any Celtic related subject of your choice?  If you do please email your contribution to editor@thecelticstar.co.uk and we'll get it on the site…this is how it feels!