The news of the death of Pat McCluskey was greeted with sadness in the Celtic community this morning. He was a man who played his own small part in Celtic history, and is one of the few players to have scored a penalty kick in a Scottish Cup final, joining men like Willie Orr, Andy Lynch, Odsonne Edouard, Henrik Larsson and a few others. Pat did this in 1975 (Billy McNeill's last game) after Paul Wilson had scored a couple of headers.
I met him twice. One was in the corridor of Station Park, Forfar on 28 April 1984 when his team, Queen of the South, had just lost 0-3 to Forfar Athletic. It was hardly the highlight of his career, and he was looking suitably despondent. He was not exactly "Fat Pat" as he was unfairly called, but he was certainly "wide" or "broad". I nodded in his direction, and his first question to me was "How did Celtic get on today?". He smiled when I told him they had beaten Hibs 3-2.
The other time was early this century when he came to our Supporters Club along with Joe McBride and Bertie Auld to discuss the state of the nation. Bertie was the star of the show, Joe, a naturally shy man had to coaxed and pleaded with into telling us how good he was, but Pat, whose career had, in all truth, been less outstanding than those of the other two, spoke knowledgeably about the game, talking honestly and refreshingly about Jock Stein, his disappointments and of course that night with the Scotland squad in Copenhagen in 1975, when a spot of "high jinks" (to put it tactfully) saw him and four others banned from playing for Scotland. It was Joey Harper who led him on, claimed Pat!
But he came across as an honest lovable man whose love for Celtic shone through everything he said.
He came from Kilsyth (next door to Jimmy Quinn's Croy!). He joined Celtic in 1969, made his debut in early 1972 and won three Scottish League medals, two Scottish Cup medals and a Scottish League Cup medal. He could play either in the central defence or (less often) as a midfielder, and he was never out of place alongside Billy McNeill and Kenny Dalglish. Pat played 115 times for Celtic and scored 10 goals.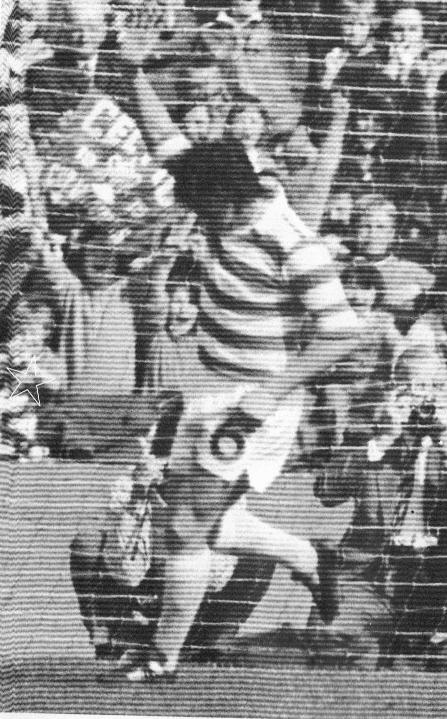 He was allowed to go to Dumbarton in 1977. Many supporters felt that this was a mistake, for 1977/78 was a disaster of a season when Celtic never recovered from the sale of Dalglish in August, and McCluskey might well have helped shore up the porous defence, especially when McGrain and Stanton were injured as well. He then moved to Airdrie and latterly Queen of the South, after a season in the USA.
In truth, Pat was never one of the all-time greats like Quinn, McGrory, McNeill or Larsson, but he was an honest journeyman, and a very lovable man whose devotion to the Celtic was obvious whenever one met him. He was frequently seen outside Celtic Park on match days talking to supporters.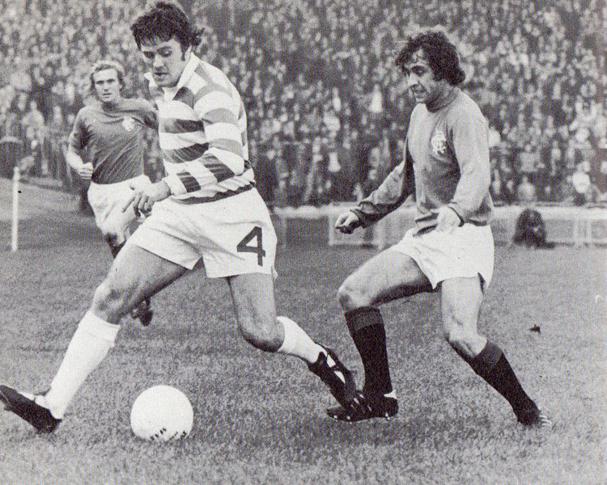 RIP Pat McCluskey.
David Potter