In our previous instalment of Celtic in the 1990's we looked at Billy McNeill's sacking at the hands of Chief Executive Terry Cassidy at the end of the 1990/91 season.
Before we look at the next season under new management I just wanted to look back at one player who made a big impression at Celtic before heading signing off at the end of that season.
We have looked at players such as John Collins, Tommy Coyne, Jacki Dziekanowski and Gerry Creaney all of whom were attacking stars for Celtic during that turbulent period.
In a time when defenders weren't exactly household names one man in Celtic's back four stood out. Paul Elliot.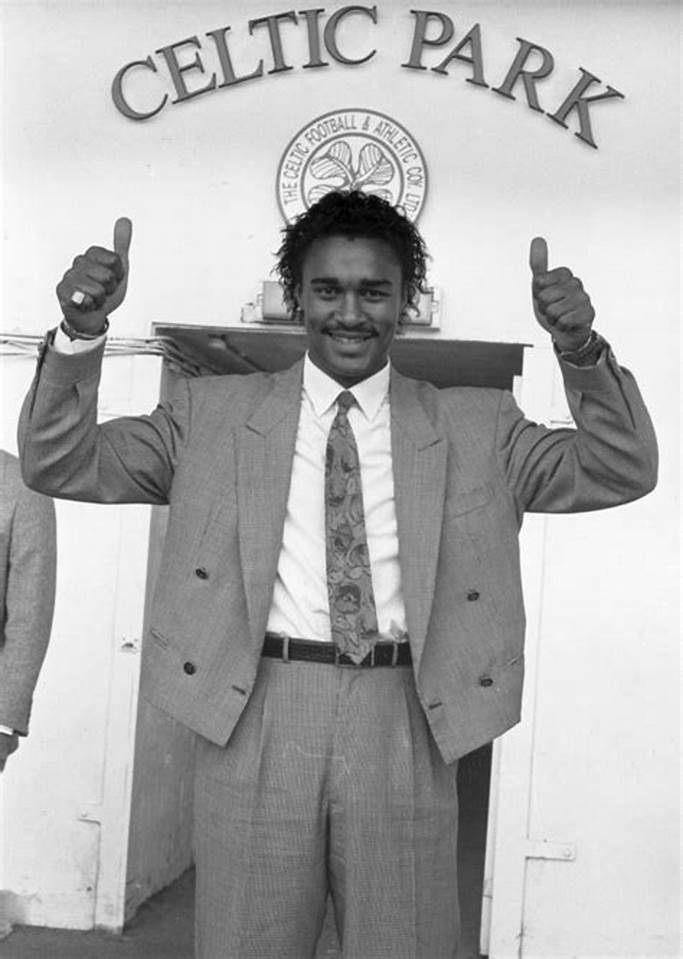 Elliot signed from Italian club Pisa for £650,000 in July 1989. He'd gone to Italy from Aston Villa having started his career with Luton Town.
A huge physical presence with a decent turn of pace as well as the cliché goes,'an excellent touch for a big man' he added real steel to a Celtic backline who at the time were often and rightly perceived as Celtic's weak link.
It wouldn't be a stretch to say that perhaps other than the star quality of Paul McStay, Paul Elliot was one of the few players of the time who can have played for Celtic in any of the club's successful era's and not look out of place. It was a shame for him that he landed during this era.
Injury delayed Elliot's debut until 23 September against Motherwell and he was then straight into a European debut in the infamous 5-4 Cup winners cup game against Partizan Belgrade. You could immediately tell he was good.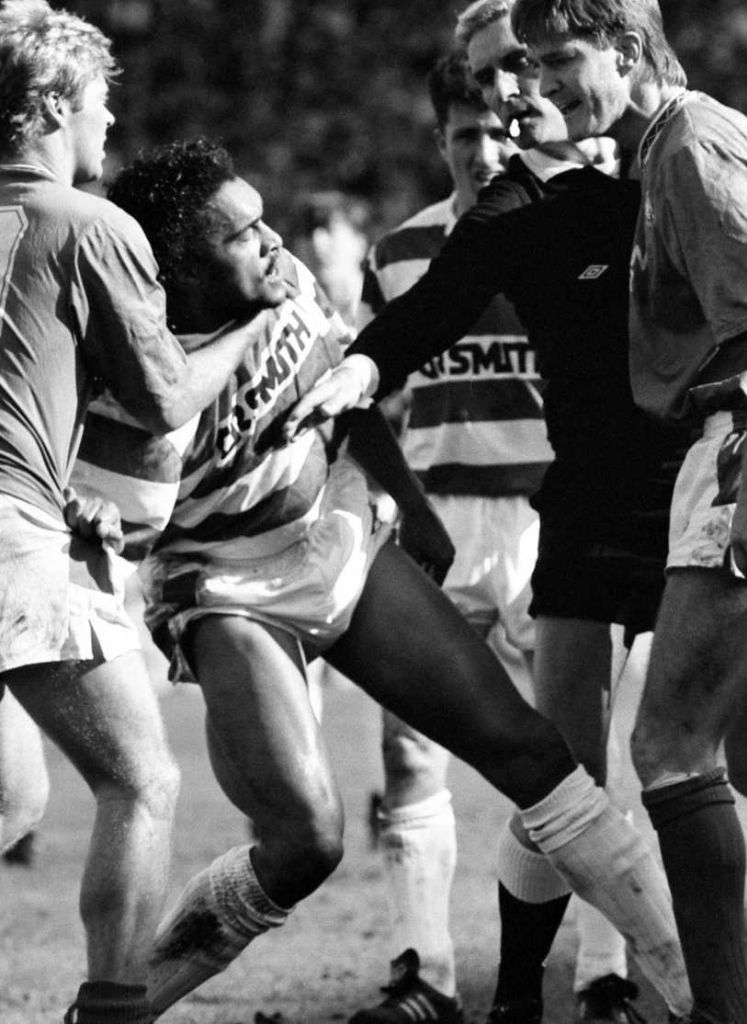 So good in fact that referees took it upon themselves to dish out cards like confetti when Paul Elliot was playing. It's only my opinion of course but he seemed rather ill-treated at the hands of Scottish officials in that regard.
His first goals came when he scored two against Ayr United in a 4-0 league Cup win and he also endeared himself to Celtic fans with two goals against Rangers with powerful headers despite constant blocking attention from Rangers defenders. It seemed those defenders and Gary Stevens in particular were not quite getting the same treatment at the hands of referees that Paul Elliot received.
Then again we're all just paranoid aren't we?
One of those goals came in two of the Cup finals that Paul Elliot played in a 2-1 defeat in the League cup final in 1990-91 against Rangers and he also played in the 89-90 Scottish cup final defeat at Hampden on penalties to Aberdeen. The opportunity for silverware was there but just couldn't be taken.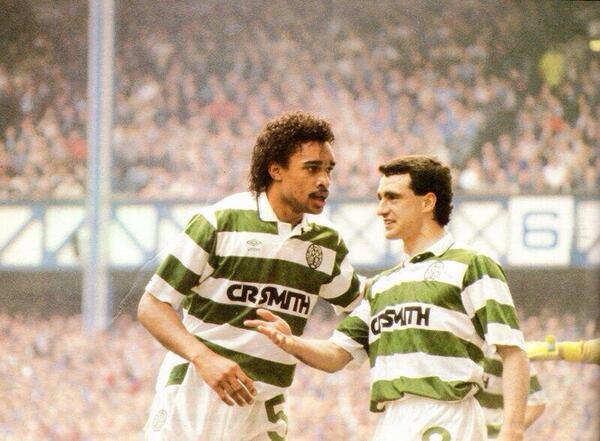 In the league Celtic finished a terrible fifth in Paul's first season and although they gained a third place finish the following season Celtic were some way behind Aberdeen and Rangers in that race. It was fairly clear given his ability that such league form wasn't likely to encourage Paul Elliot to remain in the Hoops. His performances had already seen him linked with England caps that ultimately he didn't get but he was always likely to head south given he fancied his chances at international level.
Even with Rangers spending fortunes on their squad Elliot was easily the best defender playing in Scotland and he would have seen Celtic as a stepping stone back to England after his spell in Italy had helped hone his footballing ability allied to his power and strength in the tackle.
Paul did receive personal silverware, if not the team versions when he won 'Scottish Footballer of the Year' award for his season in Scotland in 1990/91.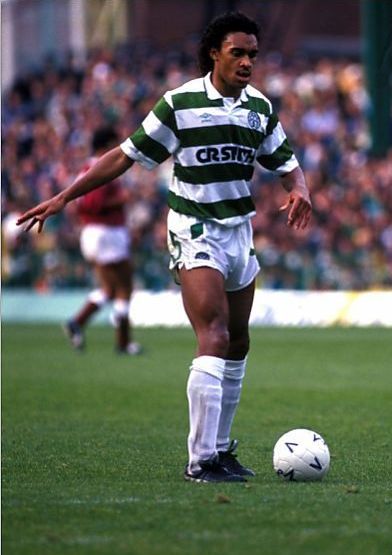 Elliot got his wish in the summer of 1991. He returned home when West London's Chelsea came calling and Celtic received £1.25m for his services.
Paul took a final bow during Pat Bonner's testimonial at the end of the 90-91 season. His name was sang during the games and fans came on the pitch and lifted him off the pitch. It wasn't enough to make him stay but it gives you an idea of how much the supporters took the man to their hearts and was a real show of the regard in which he was held by Celtic supporters at the time.
Although his time didn't finish acrimoniously with supporters it did with the Celtic board but he wasn't alone in that regard. Ultimately Paul Elliot wanted to return home and Chelsea was always going to be hard to turn down. The board seemed to feel he had engineered the move and Elliot raised his own questions of them over financial promises that had been and allegedly broken.
After leaving Celtic his career was ended in 1992 following a tackle in a game between Liverpool and Chelsea. Liverpool's Dean Saunders was taken to court in a drawn out and very public case that was ultimately unsuccessful.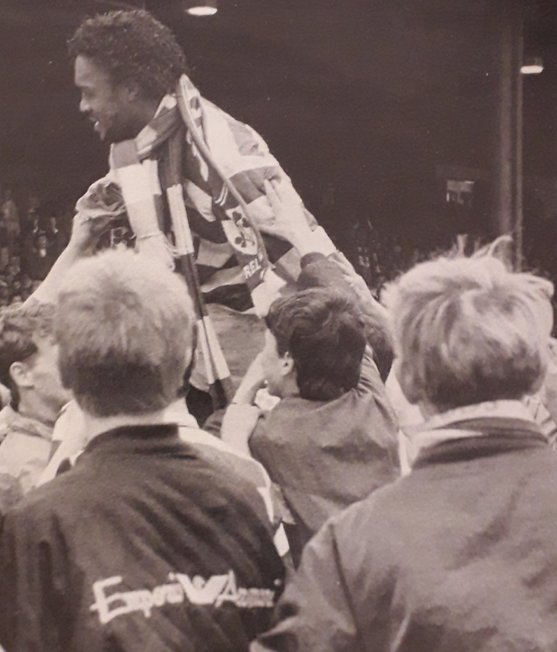 It was a sad end to a highly promising career and it is fair to say that international caps would likely have followed had his career not ended so prematurely.
Elliot signed on 3 July 1989 and made his debut for Celtic in a 1-1 draw with Motherwell on 23 September in that year.
He left in July 1991 after playing 66 games for Celtic and scoring 5 goals, the first of which came at Celtic Park in a 4-0 League Cup win against Ayr United on 22 August 1990 and his last in a 3-0 win at Parkhead against St Johnstone in the league on 2 March 1991.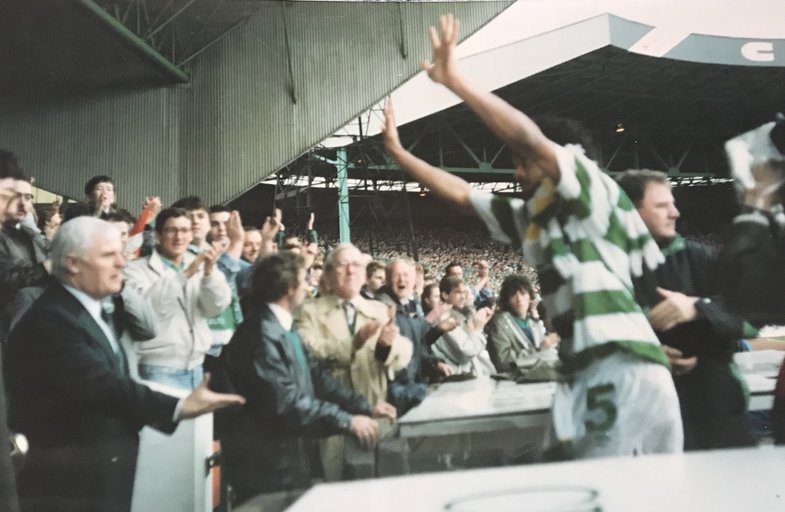 His final competitive game for the club was in a 5-1 victory over Dunfermline again at Celtic park before suspension saw him miss Celtic's last gasp European qualification that season as he missed those final three matches.
Although a relatively brief spell, he is fondly remembered by Celtic fans. For a defender to be held in such high regard at a time when Celtic finish a lowly fifth in the league table possibly indicates just how good he was.
Paul Elliot was a rare commodity for Celtic in the early 1990s. A top class Centre Half.
Niall J