PAUL LAMBERT knows all about the pressures of stopping 10-in-a-row, the Scottish midfielder was at the heart of Wim Jansen's side that stopped Walter Smith's attempt in 1998. Now, Lambert believes that the pressure is not on Celtic to win their tenth consecutive title but it is on Rangers to stop Neil Lennon's side creating history.
Speaking to the BBC Scottish Football podcast, the Ipswich boss recalled his own experience winning the league title back in 1998 as he and his teammates used the legacy of famous Celts to push them on to win the league title.
"If you don't win it, people are really disappointed, but you've still got nine and everybody's the same.
"But if Rangers lose 10 in a row now, the history of Rangers is gone. That's the pressure we had.
"John Clark, Billy McNeill, Bertie Auld, Ronnie Simpson, Jock Stein, Jimmy Johnstone, all those great guys… did you want to be known for losing their history?"
Celtic equalled Jock Stein's 1974 record with the 9th successive trophy but there were no celebrations as the title was conferred during the Coronavirus pandemic. Steven Gerrard has spent two years in Glasgow, winning no trophies as Celtic have continued to dominate the Scottish game.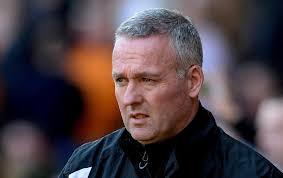 Lambert believes that Gerrard will quickly realise how much pressure he is under to stop Celtic's bid but Neil Lennon will enjoy the pressure of trying to win the league and immortalise him and his team.
"If Steven doesn't know pressure, it will come now. The Rangers fans will make it a furnace of a place if they don't win.
"The Celtic pressure will be an enjoyable one. The Rangers pressure is going to be horrendous. It's not the Rangers guys' ability, it's in the brain. Mentally can they handle it?
"Chasing a title is incredibly tough when your rivals are a good bit away from you. If you can't handle that Rangers crowd baying for you to win every game to stop your oldest rivals taking away your history, players can capitulate in front of 50,000. They don't want the ball because they're scared."
The midfielder signed in 1997 and was part of the side that stopped Rangers' ten-in-a-row as well as winning the league cup under Wim Jansen.
Following Jansen's departure, the ex-Dortmund midfielder remained at the club during two tough years before becoming a mainstay in Martin O'Neill's side that wrestled domination back from Rangers. Lambert also captained Celtic to a European Final in Seville, falling agonisingly short versus Porto.