Paulo Bernardo spoke to the media yesterday afternoon ahead of the Scottish Premiership match against St Mirren at Celtic Park tomorrow evening. The Portuguese under 21 international midfielder, on a season long loan from Benfica, is looking to follow in the footsteps of his friend Jota who certainly made his mark in his time wearing the Hoops.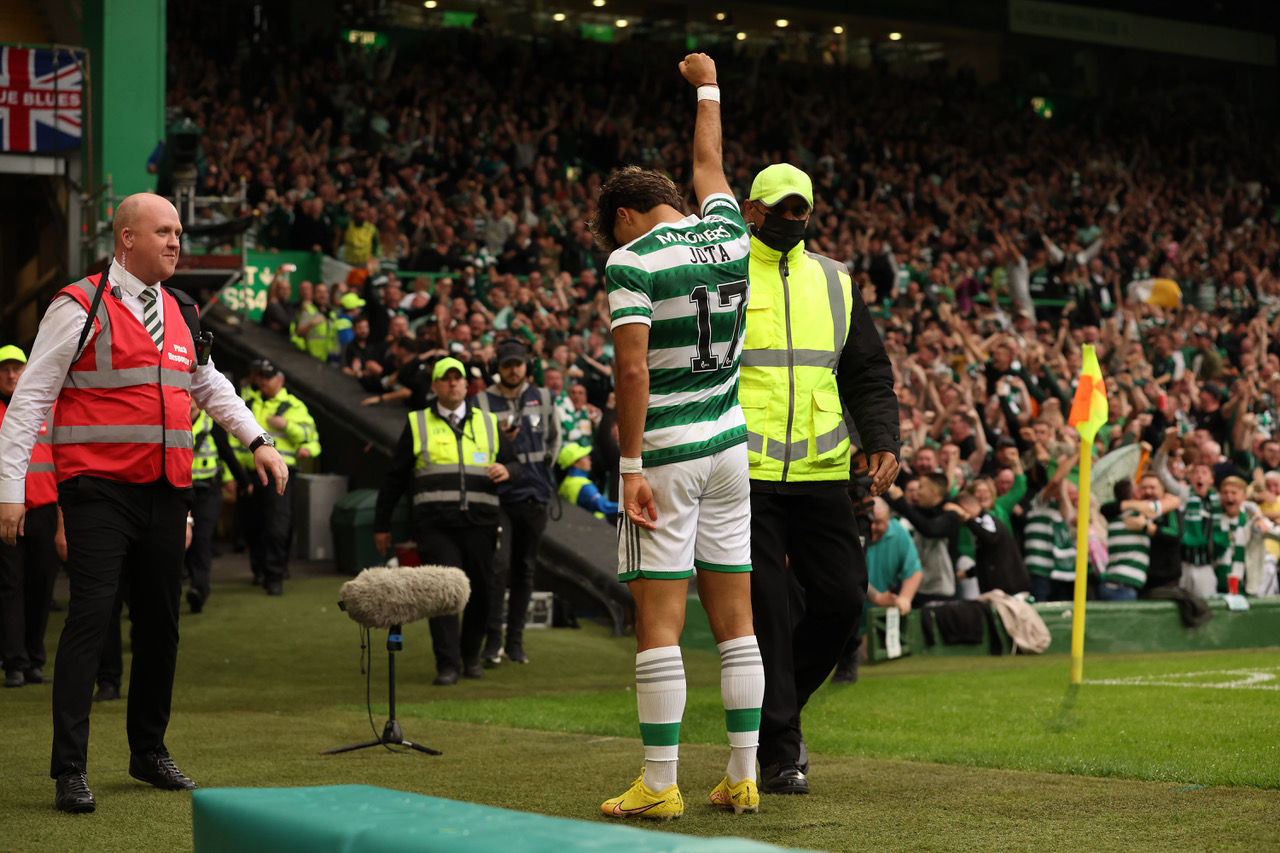 Bernardo's big chance came when Reo Hatate pulled up with a hamstring pull in the opening minutes against Atletico Madrid – an injury that will keep the Japan international out until after Christmas – and the Celtic manager Brendan Rodgers opted to use Bernardo as his replacement.
Thrown into the deep end, the Portuguese star did very well and retained his place at Easter Road where like others he looked a little leg weary.
Here's how he got on speaking at yesterday's media conference.
Q: You made your first start at the weekend against Hibs, how has it been for you?
Paulo Bernardo: "Sorry for my English but I will try. It was really good and that was my first start for me here at Celtic which is a big club. The game was not so good, and we have a game on Wednesday and hopefully, we will get better."
Q: How have you found it coming into and playing in the team as you played most of the Atletico Madrid game as well?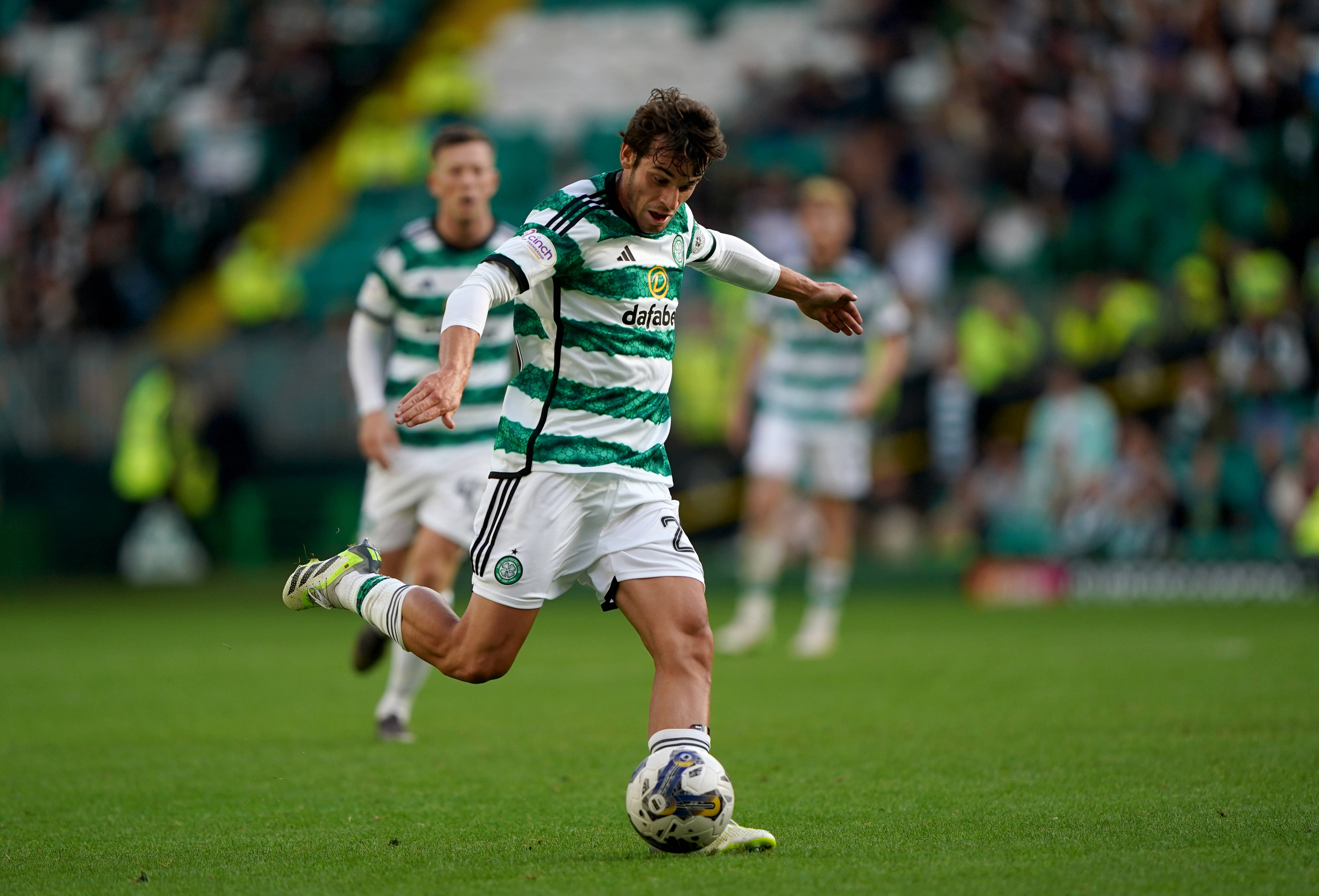 Paulo Bernardo: "I am feeling really good and confident. I like the way the coach thinks about the team and how to play the game and I feel comfortable with his tactics."
Q: Do you feel that you are ready to make your mark on this Celtic team?
Paulo Bernardo: "Yes, I have to feel it because we are professional players, and it is our job to make an impact."
Q: How have you found it in general coming here to Scotland and Glasgow?
Paulo Bernardo: "It's a little bit different than Portugal but I like it here and Celtic really support me, so I feel really comfortable here."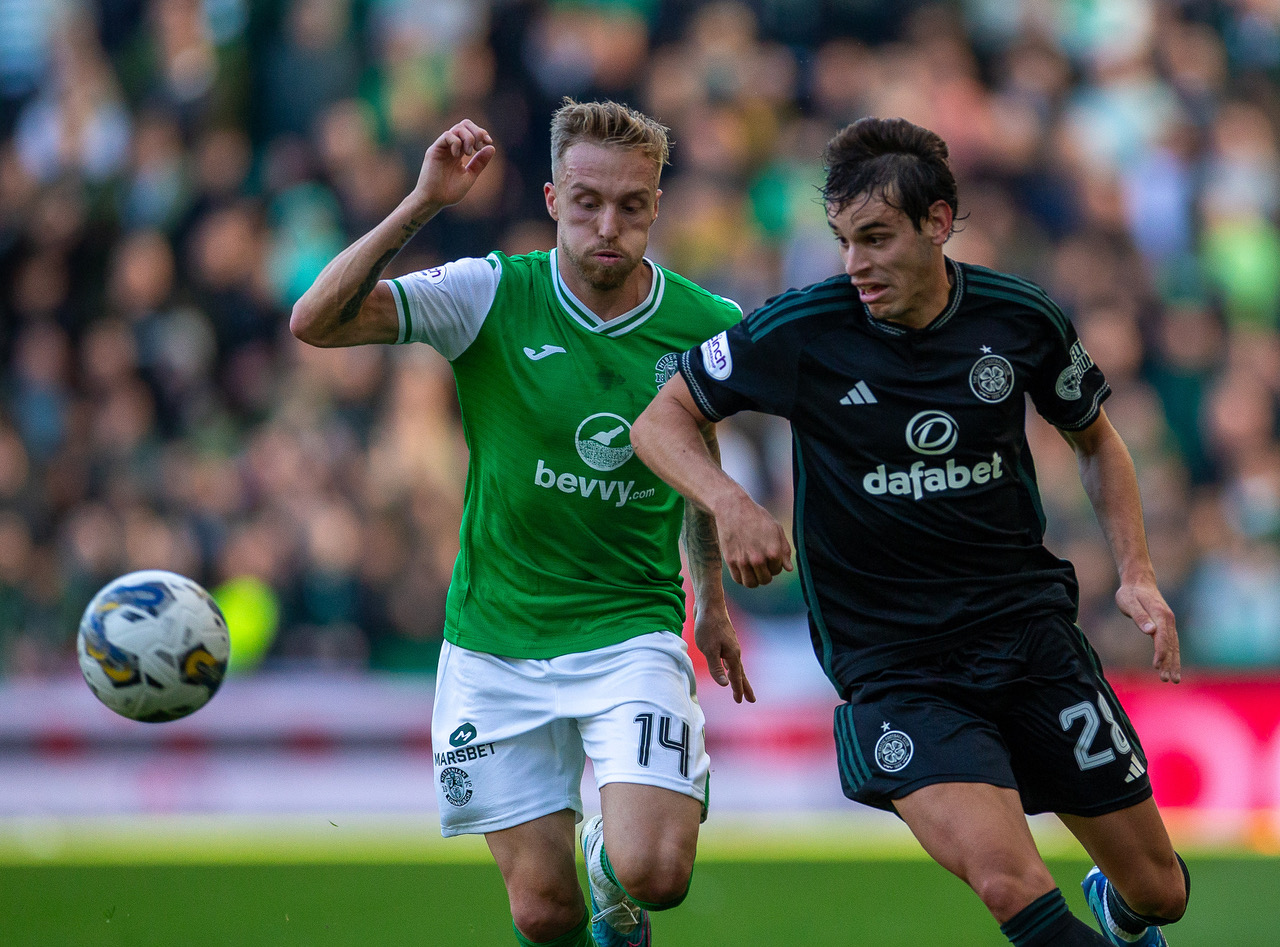 Q: What does the rest of the season hold for you and what are your aims?
Paulo Bernardo:  "I would like to play more, and I hope we get our chances in Europe and win the championship (Premiership) and the cup."
Q: Could you talk us through the main differences you have noticed here compared to Portugal so far?
Paulo Bernardo: "In football or in the city? In football here, the game is more intense. The game never stops. In Portugal, we lost a little bit of time in the game because all the players go down to the floor so the referee stops the game. It's a little bit boring compared to being here. That's the thing I have noticed most that it is different."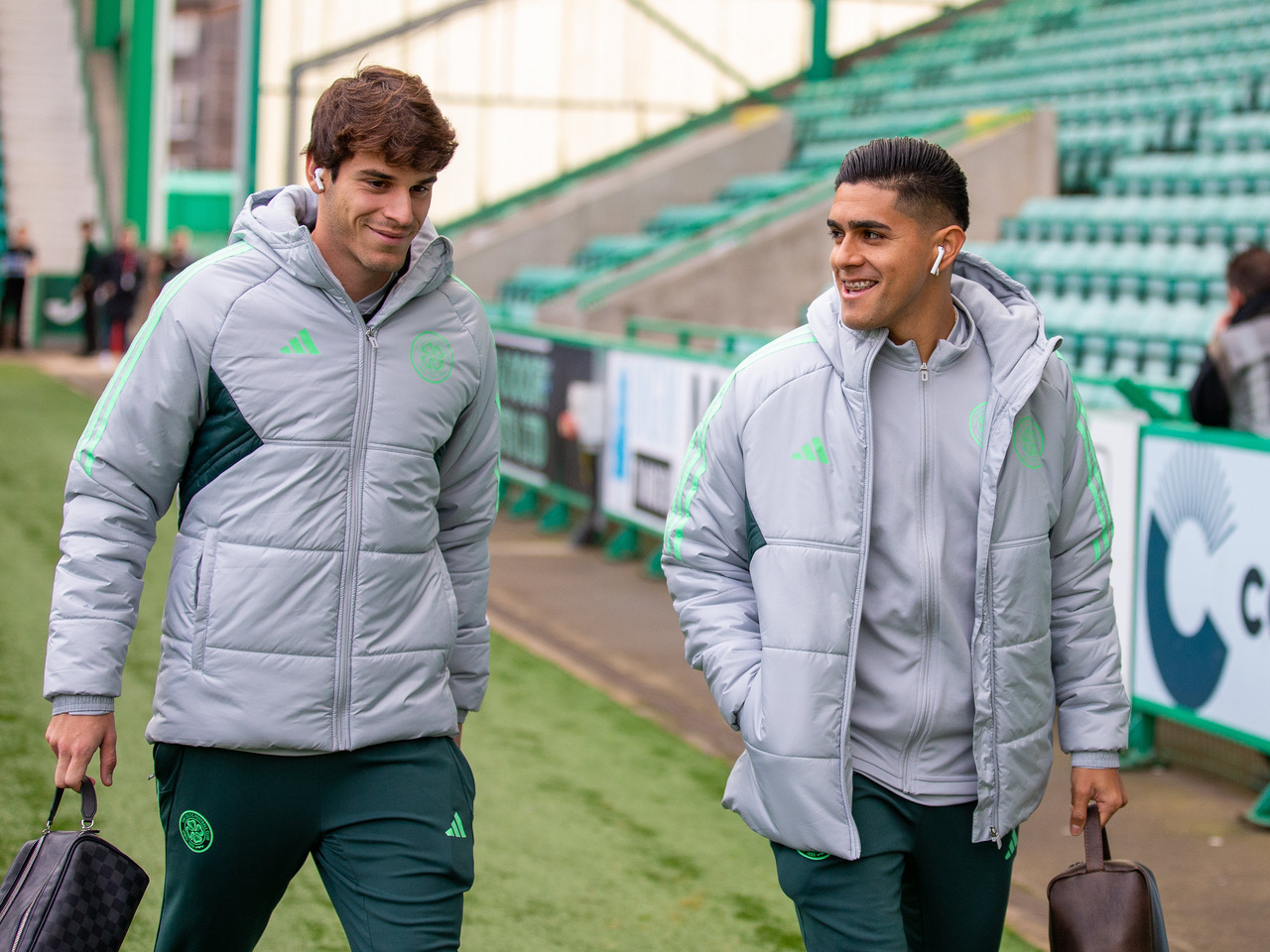 Q: There is a bit of an adjustment period clearly but how do you feel you have bedded in with your new club? Are you starting to bond with your teammates at Celtic and getting an understanding of how others are trying to play?
Paulo Bernardo: "Yes. The players receive me very well. I am very comfortable here because my teammates and the staff of Celtic support me very well. I am feeling very good, and I want to get better in the games."
Q: There are a lot of games coming up. With Reo (Hatate) being injured, do you feel ready to play a lot of games now? Do you feel you will improve with those games?
Paulo Bernardo: "I think so because we can work harder in training and it's training that gave me the opportunity to play in the games, and the same for the other players too. The game-time I think is the most important time for a player because when we play one game, I think we improve a lot more than one or two training sessions. I think so."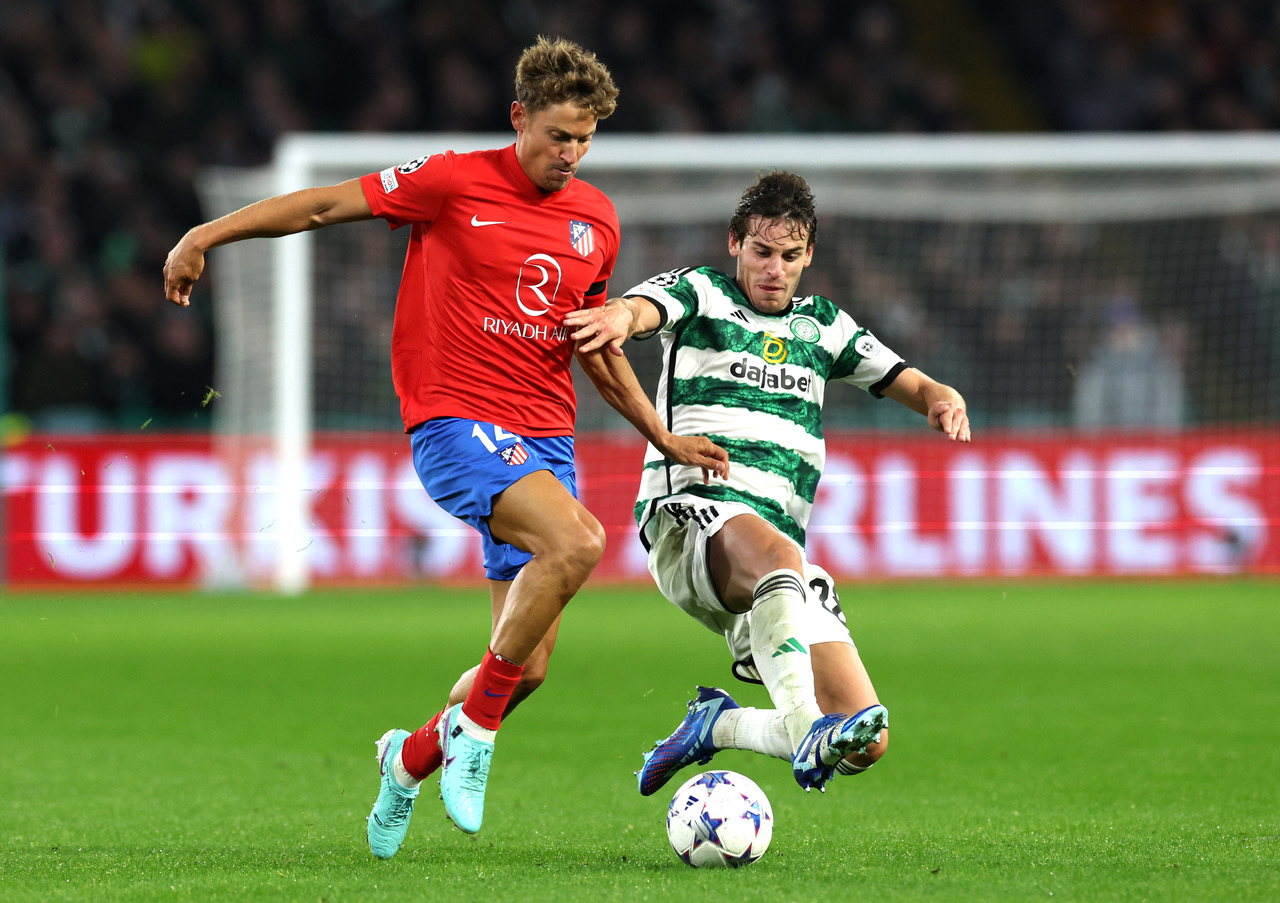 Q: Was it quite hard to play most of the game on Wednesday and then go again on Saturday? Is that something you've just got to get through when you've not had much action?
Paulo Bernardo: "It's a little bit harder because my body is not prepared. I have to be prepared, but it's a little bit hard to start this sequence of games. Yes, I should respond in the best way I can."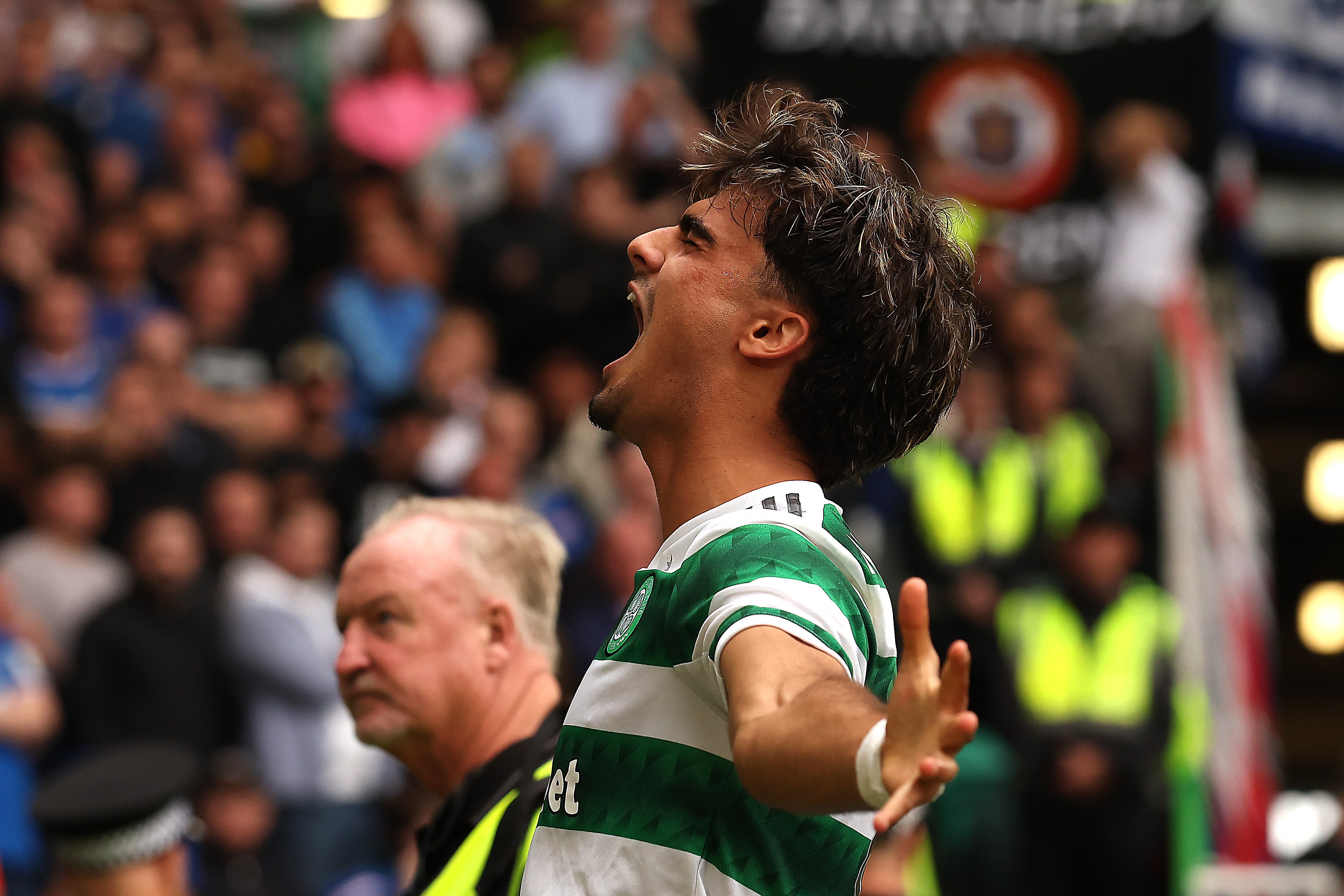 Q: In general, when you decided to make this move, I take it you spoke to Jota about his experiences, did you see what he did here and where you can go and make an impact as well?
Paulo Bernardo: "Yes, I think so. I am working harder to make my impact. Jota has made his impact and I want to now make my impact."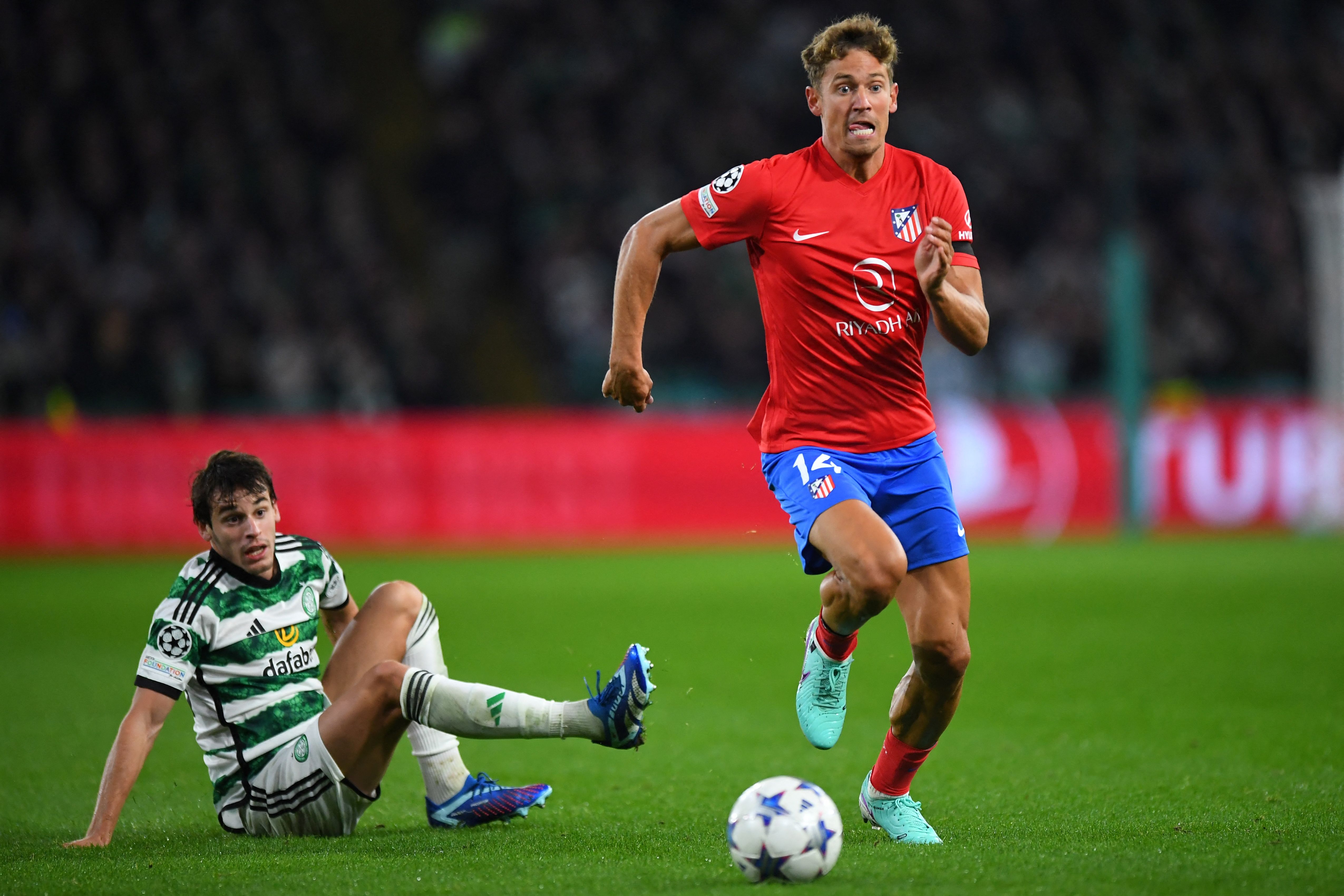 Q: Do you still speak to him? Are you in contact with him? I don't know how close you are with him.
Paulo Bernardo:  "Yes, we are friends. I speak to him a lot of times, but now I have to make my own history here and hopefully, it's good, like him."
Q: What did he say to you about Glasgow, about the city, the fans and the football when you were thinking about joining the club?
Paulo Bernardo: "They told me that the city was good, and I think that too. He told me about Celtic, that it was a really good and big club like we're used to in Benfica, a really big club too. He told me that it's not too different, I think the thing that is different is the weather! I'm really enjoying Glasgow like Jota said I would."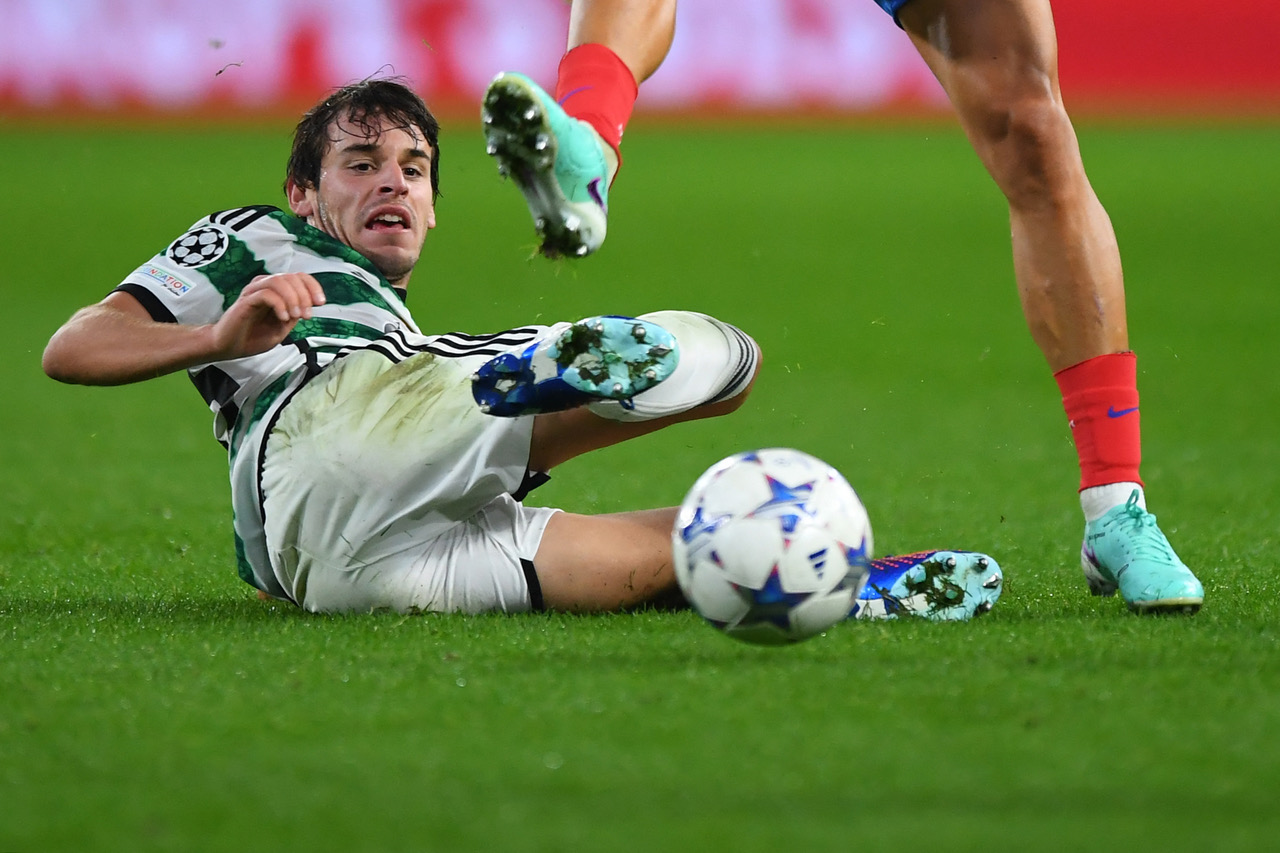 Q: Even the weather?
Paulo Bernardo: "Yeah, it's okay."
Q: It's going to get worse, though.
Paulo Bernardo: "Yeah, I think so."
Paulo certainly made a good impression with Celtic supporters both in the match against Atletico Madrid and also in this media conference. Here are some comments from supporters…
"Can tell he's a lovely guy. And he always gives 100% and I love how aggressive he is and his passing is rapid and accurate and he's a tough tackler too, huge potential even on top of all that. He has a superb attitude. A great press conference once again from Celtic."
"Big season ahead for this man."
"I hope he does well. Will give him the chance to get upto match speed then truly assess as so far he looks a little clumsy in pressing, passes are very safe from side to side and backwards. Wednesday's game he has a massive chance to lay down a marker for Reo's place."
"Welcome Paulo, I am sure you will be a great player. Hail Hail."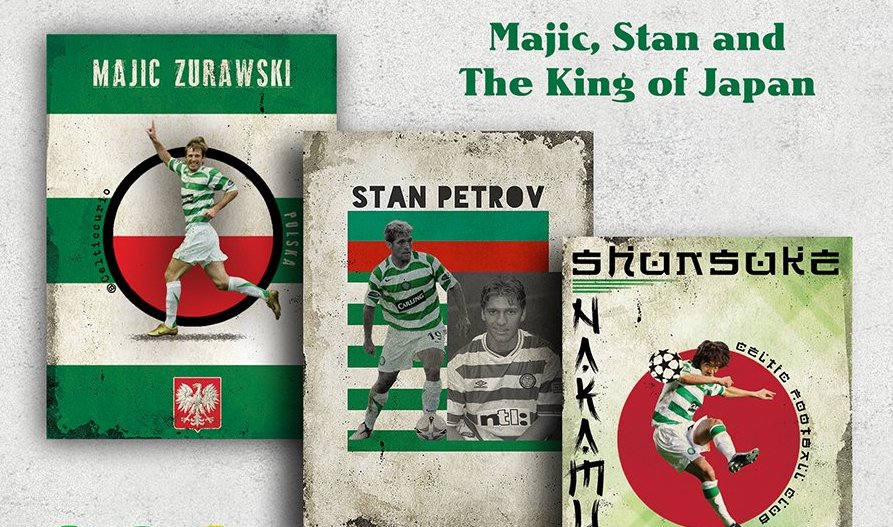 Matt Corr's new book Majic, Stan and the King of Japan is out now and Neil Lennon, the Celtic captain that season, has written the foreword for us.
You can get a signed copy of the hardback version direct from Celtic Star Books by clicking on the image below. It's also available an an e-book via Amazon Kindle and please note that all colour photographs that appear in the beautifully presented printed hardback book are also available in the Kindle version of Majic, Stan and the King of Japan…