CELTIC'S Player of the Year Callum McGregor will find out this weekend if he is to add the PFA Scotland award to the two he won on Sunday at the club's gala ceremony. The midfielder won both the Players and the Supporters awards, just beating James Forrest in both categories and he is up against Jamesy and a couple of Rangers thugs – Morelos and Kent – for this Sunday's PFA Scotland Award.
Calmac was speaking to the media today – as reported in Daily Record – after the four finalists were announced and that gave him a chance to put forward his support for Neil Lennon to get the Celtic job on a permanent basis.
"He has come in, thrown himself into the job and been brilliant," McGregor said.
"He has fitted in amazingly well with the boys and not too much has changed. I think it was a case of him trying to stabilise the club and he has done a great job. We are sitting here with three four weeks to go and still in the hunt for two trophies.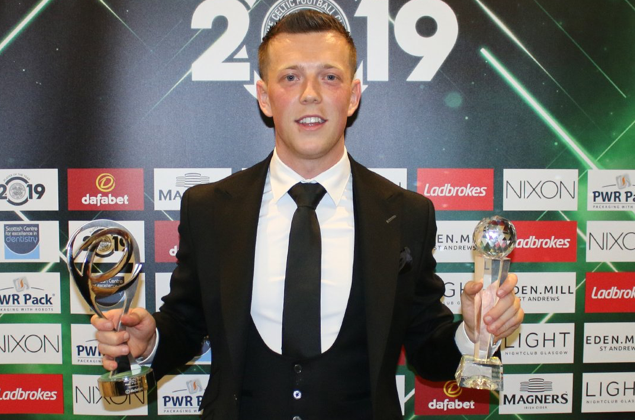 "The job he came into was massive. He had big shoes to fill, obviously, with Brendan going and with the club at one of the highest points it has ever been. So to come in with that pressure and to make sure the team continued winning, which is exactly what we have done.
"Although the performances haven't been top notch, we are still winning, we are still in the hunt for two trophies, so I do think people are underestimating how good a job he has done."
Callum also spoke about the tremendous sadness there is around the Celtic family over the past week or so with the loss of two Lisbon Lions and club legends Billy McNeill – our captain in Lisbon and Stevie Chalmers who scored the winning goal for Celtic in that European Cup Final on 25 May 1967.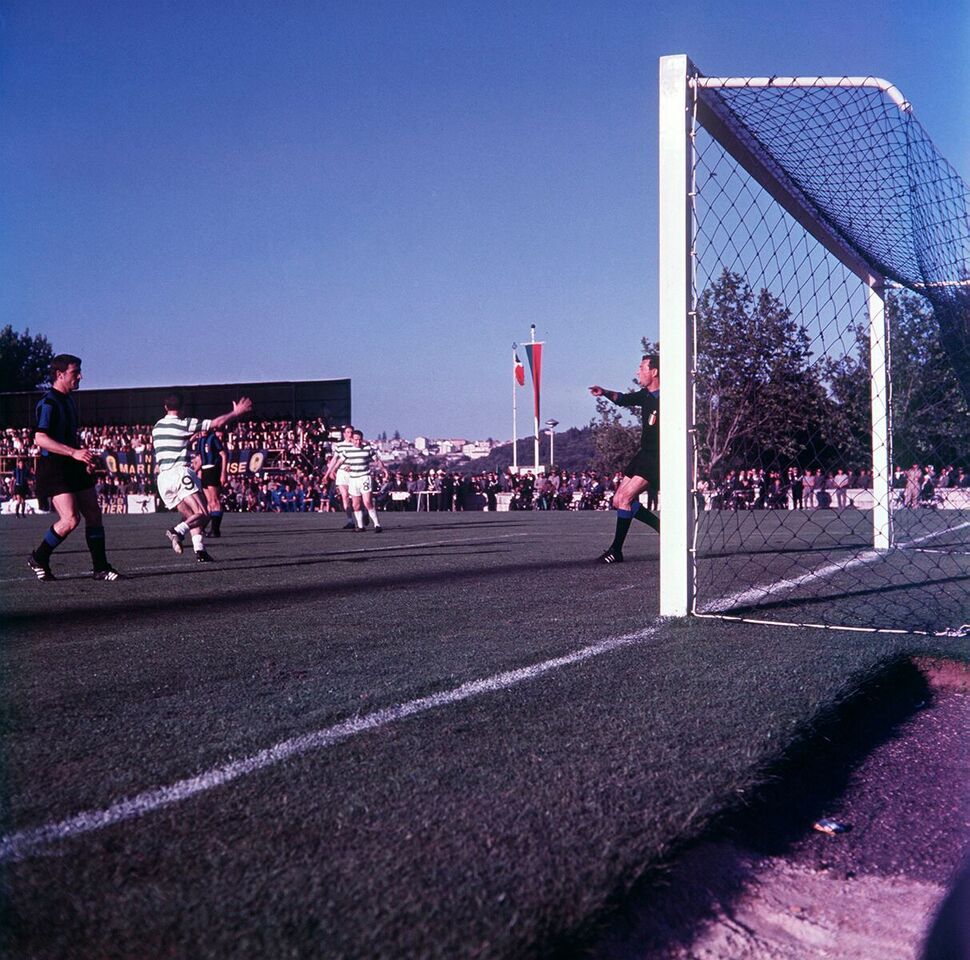 "It is a massive loss – two of the greatest players at the club. To lose one was obviously a massive loss but to lose two of them in a week, from such an iconic team in the history of the club, obviously the club was so upset," Callum said.
"The best tribute we can do as players is go and do our job on Saturday and try to wrap up the title.
"Obviously, we look after Saturday first and get over the line and then we have three massive games to finish and that would be the perfect ending in terms of a tribute for them as well."
On his nomination for the PFA Scotland Player of the Year McGregor said: "To be nominated by your fellow professionals shows you are doing something right and people are taking notice of it."