BOBBY MADDEN has denied being a season ticket holder at Ibrox or any other club during an appearance on Radio Clyde's Superscoreboard on Wednesday evening.
Madden is back at Ibrox on Sunday to referee his favourites against Hibs and that game could have added significance if Celtic lose at Pittodrie the day before in a match that will be refereed by John Beaton.
And Madden, who was fourth official on 29 December at the Glasgow Derby when Beaton allowed Alfredo Morelos to assault three Celtic players without sanction from the match official, reckons that Beaton had a good game that day.
He failed to mention Beaton's decision to head to a Rangers pub in Bellshill after that game to celebrate along with his fellow Rangers supporters.
Madden of course refereed the most recent Glasgow Derby and sent off Morelos, 'missed' the punch by Kent on Scott Brown, despite looking straight at the incident, and then sent off Halliday in the tunnel after the game for his part in the post match shoving incident.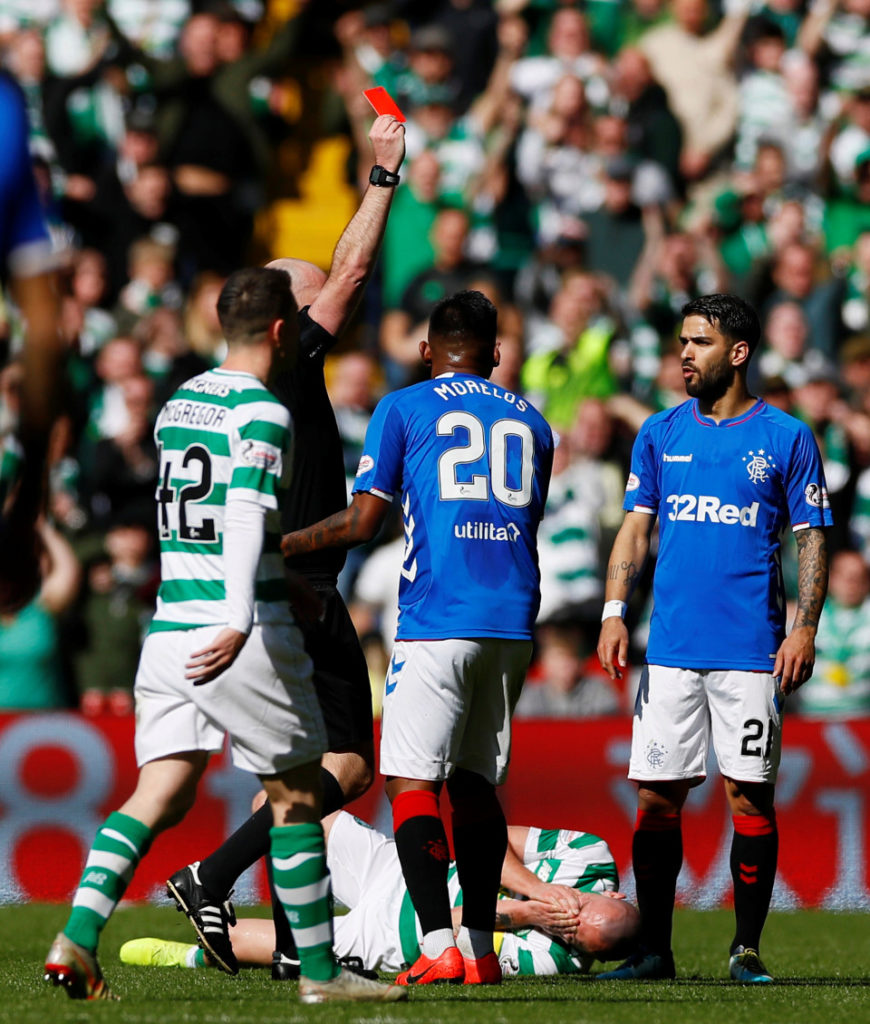 On the red card for Morelos, Madden admitted that he didn't see that either.
"TV footage shows I had absolutely no view of the incident. Alan (Mulvanny) was in line with the second last defenders, that's his responsibility,"Madden said on Superscoreboard as reported in Scottish Sun.
"So I am following the ball up the field of play and I hear a roar, so, naturally, you look round and you see a player on the ground. Immediately the communication from Alan was 'red card, red card, red card' and that's why it was dealt with quite as quickly.
"I think in that environment and under that pressure for Alan to pick up the incident then communicate that so clearly was a real positive."
On Beaton's big day at Ibrox on 29 December, Madden gave his view, he was the fourth official so didn't need to buy a ticket to see his heroes win.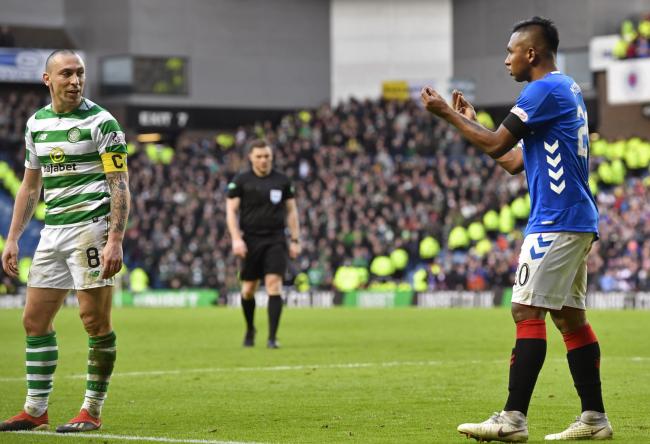 "I was actually fourth official at the match in question with John and I thought he had a very good game. That was the feeling at the side of the pitch," Madden said. It was also the feeling around the ground apart from the 800 with Celtic in their hearts over in the corner.
Skipping past the stamping and other assaults, and Beaton's decision to show overt bias by going drinking in a Rangers bar after the game, Madden jumps forward to the alleged threats that Beaton received.
"Then you get these (alleged) incidents that have (allegedly) happened with individuals and it's difficult to think what is going through these people's minds," Madden said. Just for the avoidance of doubt the words in brackets were added by The Celtic Star, as everyone is innocent until proved guilty in a court of law. Madden does recognise that these are actually only allegations and revealed that one person has appeared in court.
That's appeared not convicted.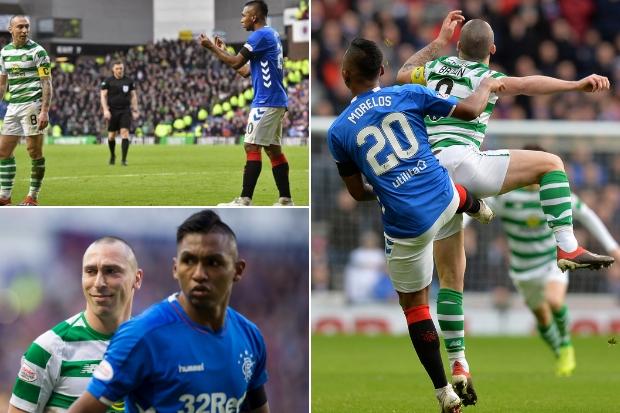 "But it is good to see the police have taken the strongest action and one person has already appeared in court on the back of those allegations. That's a positive that the police have taken it that seriously because no-one who goes to their workplace should be faced with that level of abuse."
Next up, Madden addressed the allegations of bias. Bias? Bobby? No. Nae. Never says he.He certainly does NOT think that referees should need to show their own allegiances (no laughing at the back).
"Well I don't know. I think you have a situation where players move between clubs and when one player who played for a club plays against them for another does it affect his performance?
"We have seen players move between the two biggest Glasgow clubs, does it affect their performance?
"What would it give? I think the majority of match officials are from the Central Belt, would there be a benefit? I don't see it. I think it would just increase the scrutiny.
"There is a ridiculous level of scrutiny on match officials as it is, people unfortunately look at what school you attended. We are there to officiate a match, that's all we're there to do.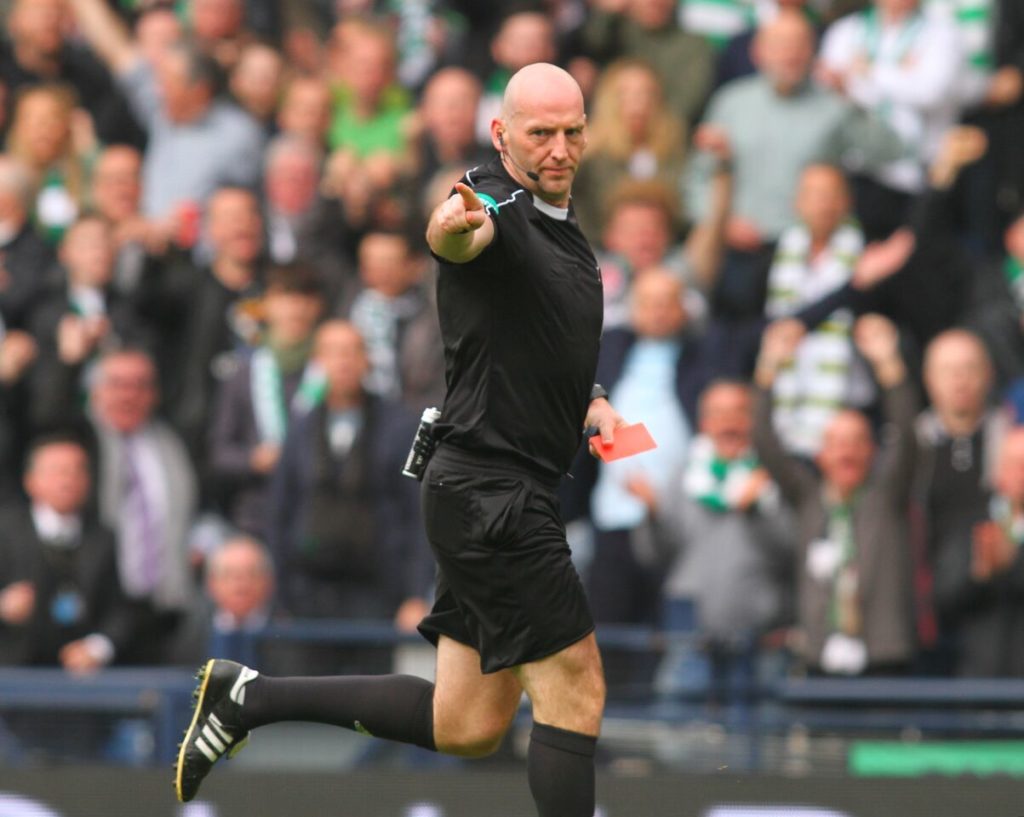 "If someone has supported a team does that change? No. We're judged on every performance by the SFA, by independent observers. Do you want to receive the next big match, the cup final? Of course we do.
"We apply ourselves to try and get as much out of the game as we can, so why would we show any benefit to one team? Would it make them win one match? Get a point or three points? What is that going to do for my career?
"Nobody is going to go down that road.
"Because football in this area the majority of people support two teams and you are going to get people who cast aspersions over what team you supported, what school you went to. You can't control that.
"What is frustrating is people who know me know I worked in a warehouse in Bellshill for twelve years, everyone in that warehouse knows me, knows I ran and then I played football, three matches each weekend.
"I didn't have time to be a season ticket holder at any particular club, whatever allegations may suggest.
"And what's frustrating is when these people might make a comment on social media to try and support these ridiculous allegations.
"That's frustrating." It is that Bobby. What's also frustrating is you didn't mention the fact that Willie Collum has not refereed a Rangers game this YEAR after the Ibrox club questioned his decision making and mentioned his background – that old 'we know what school he went to' card.
Oh and Bobby didn't clear up the mystery surrounding the astonishing number of penalties that have been awarded to the Rangers this season…