News of James Forrest new three-year deal with Celtic it must be said came as something of a surprise. There is little doubt his medal haul deserves the utmost respect, as does his service to Celtic, when no doubt at his peak there would have been more lucrative options available to him over the border or beyond.
Indeed, perhaps it was such interest from other teams that prompted Celtic to offer such a deal at this juncture, because in truth, as much as I've been a long-term admirer of Forrest, unless the length of this deal is to protect Celtic from a financial perspective, I don't really see the long-term value.
On one hand Celtic need to have options in the squad and the manager has intimated Forrest is his kind of player, and on both counts it is difficult to argue against retaining the player, but unless there was interest elsewhere then why press the button on a new deal now?
For two seasons now Forrest has been in and out the team mainly through injury difficulties. At the moment he's back to fitness and playing an important role, predominately off the bench. But Forrest, who turns 31 years of age in July, was contracted until next summer as things stood, a year in which he could have proved he was back to both fitness and top form, neither of which he's been able to evidence consistently in the last two seasons.
There aren't many wingers who aren't past their peak as they approach 31, and assuming this isn't a deal based purely on being loyal to a faithful servant to the club – and that would make no business sense whatsoever – then this decision is from a footballing perspective or to protect Celtic financially.
It's difficult to imagine there would be a queue of clubs looking to sign Forrest up at this stage in his career – and offer a similar wage or profile – with his injury record and lack of recent consistent form, so the ball had to be very much in Celtic's court.
Another year-long extension may have made sense to allow Liel Abada time to develop further with Forrest as a back-up, but anything longer than that and you have to wonder if Forrest doesn't become a longer-term blockage for a youngster who needs a pathway to the first team or if there was better value in the transfer market should we lack the options coming through the ranks.
Yet conversely you have to admit, at a domestic level at least, if Forrest could return to the form and fitness of two years ago Celtic have a player who can still impact matches and would be a big asset to the Celtic squad. Yet there's a lot of if's but's and maybes and a leap of faith to assume all of that can happen considering it's some time since it has.
In truth what I expected to happen was Forrest would see out his contract and his loyalty would be repaid one of two ways. Either we'd offer him a one-year deal, or assuming his position remained as it was, in and out the team and with fitness to prove, then we'd allow him to leave on a free transfer at the end of his contract, with the player able to negotiate a larger signing on fee and one last payday at an English Championship club, if the interested party didn't have to pay a transfer fee.
Instead, Celtic will have a player contracted to the club until two months shy of his 34th birthday, something I'd likely see possible for a central defender or a goalkeeper but a strange one for a winger, one very much reliant on a burst of pace and who looks to have lost a yard of it at least on this season's evidence.
Perhaps as with Nir Bitton's case the deal is for two years and the option lies with the club as to whether to trigger the third, or as is rumoured with James McCarthy the basic wage is lower and the bigger money only kicks in if appearances are made on a consistent basis. If so, the latter option makes a little more sense, yet the both options still seem a year too long.
James Forrest has given incredible service to Celtic and I certainly don't wish to question anything he has achieved with Celtic, and if the manager wants to retain the player, then who are any of us to argue with him.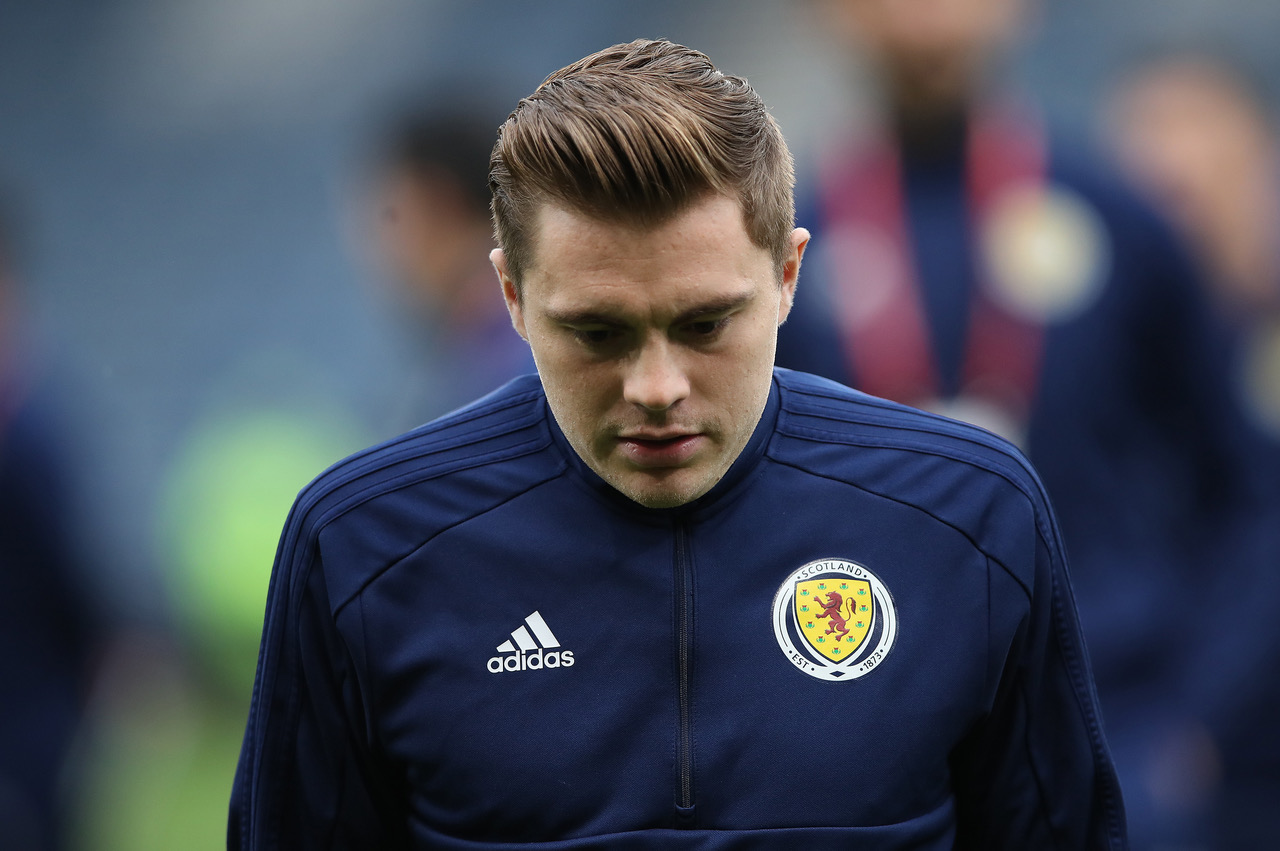 Yet the nagging doubt remains that Celtic may have seen the best of James Forrest already, and much like we see with James McCarthy, Celtic have now handed out a longer contract than was necessary for a player with an injury record far more recent than his last spell of uninterrupted and consistent good form.
For me James Forrest, solely on recent evidence, has something to prove, and perhaps he still has an Indian summer or two left in those legs after all, but it certainly seems a stretch to think that could last to the length of the contract Celtic have handed out today.
Niall J