It's fair to assume Peter Lawwell is driving the bus when it comes to transfer dealings this season. There may be a bit of lip service –some may call it consultation – with Neil Lennon and Nick Hammond, but with the spectre of financially troubled waters ahead you can be sure Peter Lawwell will be making the hard decisions as to who comes in, who goes out and where the club can trim as much as possible, without endangering the 10-in-a-row season.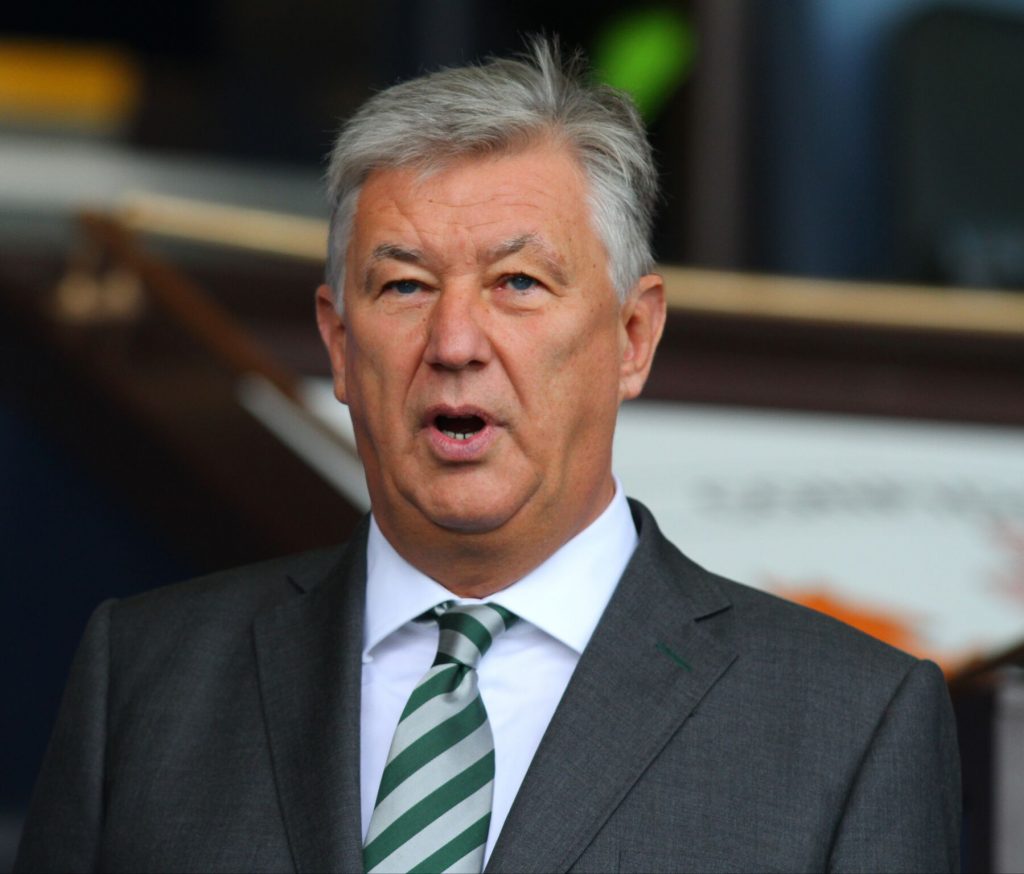 It's rare I'd have much sympathy for the Chief Executive but when it comes to this season it has to be the way. Someone has to make the hard decisions and it was never going to be anyone else.
I was therefore surprised the Moi Elyounoussi deal was completed as quickly as it has been, it was one I worried would drag out, especially with the extension of the transfer window to October and with no sense of urgency evidenced in prior seasons.
I fully expected Celtic to be negotiating the start of the domestic season and the initial Euro qualifiers with what we have, and that any new deals would be close to the window closing to avoid the extra wages, during a time where every penny would be spun as being a prisoner. That approach makes little sense when there is a bag of European swag we can aim for.
He's not done yet. 👊

🇳🇴🟢⚪ #MoiStays pic.twitter.com/8aXPbBfLbr

— Celtic Football Club (from 🏡) (@CelticFC) June 30, 2020
The signing of Moi and the expediency of it is therefore welcome indeed. I'd hope it's indicative of a plan to get in what we need before the season starts, but one swallow does not a summer make.
What Celtic are getting is a £60,000 a week and £15million international footballer for the only season that matters. That is a wonderful piece of transfer business. We'll no doubt be paying a substantial loan fee and possibly even close to half that weekly wage, but we've avoided the need for a transfer fee to secure a player Neil Lennon has been public about having at the club.
We also saw prior to his injury on international duty that Elyounoussi is as good a player as any we have. If we get him fit and firing all cylinders he can and will be a massive player in what will be a historic season. His performance against Lazio in Rome and against Hibs in the League Cup semi-final point to a player for the big occasion. The whole of next season will be a big occasion in fact and Moi is ideal for it. He will also have the added advantage of not requiring a honeymoon settling in period, he should be able to hit the ground running.
🎥 "I got a lot of positive messages from the fans. That made the choice even easier." 💚

Full exclusive @CelticTV interview with @Moielyo as #MoiStays! 📝2⃣7⃣

➡️ https://t.co/w21Q28dhAZ pic.twitter.com/8SwccPbh8y

— Celtic Football Club (from 🏡) (@CelticFC) June 30, 2020
So far it's been all about exits from the club. Jonny Hayes, Jozo Simunovic and this week Craig Gordon have all moved on. Fraser Forster headed south for 'crunch talks' with Southampton and Moritz Bauer has returned to Stoke following a bit part role last season. Those leaving have to all intents and purposes covered the cost of the Elyounoussi deal – and then some.
You can certainly expect further exits. When it comes to goalkeepers, defenders and strikers we are as close to the bone as we can afford to be. In midfield we have 12 players left in the first team squad from last season. Players to cover what will effectively be a maximum of five positions. If there is anywhere Peter Lawwell will have room for manoeuvre it will be in that area of the park.
Daniel Arzani drops out of that particular group at the end of a very unlucky two year loan spell and Maryan Shved has never settled at Celtic. You'd assume he'll also be heading for the departure lounge as soon as a halfway decent offer arrives for his services.
The promotion of Karamoko Dembele is indicative of him being James Forrests understudy, leaving little room for a wage that is not being utilised or likely to be in the season ahead. There's an element of symmetry then that Peter Lawwell's signing will now have to be offloaded by the man who purchased him.
In total we've already shed an initial seven players, with Shved likely to make it eight. And coming back through the entrance door the solitary figure of Moi Elyounoussi, as we see the squad shape up for next season. It's fair to say someone is certainly cutting their cloth accordingly.
And with a stalemate reached on the Fraser Forster deal with Southampton, there could well be a another midfield makeweight we could use to revive that deal. Over to you Peter, you still have a card to play.
Niall J