Every time a player signs for Celtic or even when they don't. Step forward Mr Turnbull. Celtic TV falls over themselves for the fawning stage managed interview. Even on occasion the TV and printed press are called together to throw a few questions at the player or newly appointed manager and we get some watered down insight into what they've done before and what they could be about to offer to Celtic going forward. Mainly sycophantic nonsense but at least it's something, at the bare minimum us plebs get thrown a bone.
This week Celtic appointed their Head of Football Operations in Nick Hammond. What has so far been debated has ranged from the welcoming, to the debating around the title he's been given on to outright suspicion. As usual in the absence of information conjecture and rumour rein.
The title means little to me. Director of Football, Head of Recruitment or Head of Football Operations means absolutely nothing without insight into what the role entails.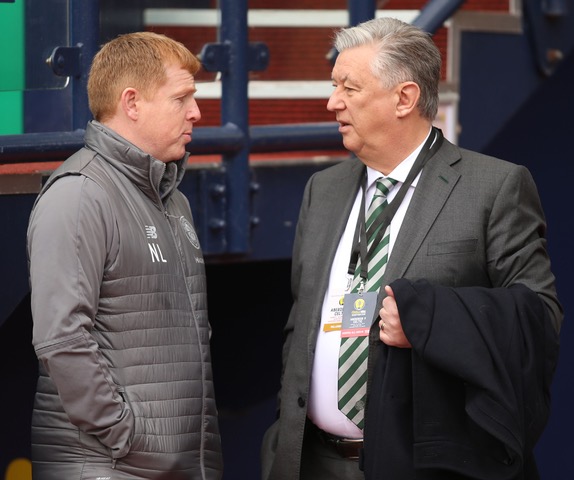 What we've had so far are quotes from the man himself, Peter Lawwell and Neil Lennon and a photo from the strangest of angles. Possibly indicative as to how Celtic see the positions of the main men in comparison to the support looking for a structure.
If we cover our privates they might not notice the initial murmurings amounted to the covering of bollocks.
Let's first of all look at what they all had to say.
"This is a hugely important role," Peter Lawwell said.
"And in Nick we have appointed a man who we know will deliver excellent results. His wealth of knowledge and expertise will be invaluable to Celtic going forward."
No mention beyond the importance or the delivery of results, as to how this invaluable knowledge and expertise will be implemented or how it will be enveloped into a new structure.
Then there were the quotes from the man himself Nick Hammond.
"I wanted to play my part in continuing to improve the club's processes and ultimately ensure that we continue to recruit and develop the best possible players we can at Celtic," he said.
"Across the football department we will work together to ensure that we continue to meet these high standards and do all we can to play our part in bringing success to the club and our supporters.
"This was very important for me and a huge factor in deciding to move to Glasgow."
Again it's amazing how you can create a soundbite and say absolutely nothing at all.
And what about the manager.
"I have known Nick for some time and I know I can trust him and rely on him to produce excellent work across our football operation."
It's so far been amazing on two fronts.
How three men can say a lot and say nothing at the same time and how a pack of journalists pretending to comment on our game, who have so far been unable to get a kernel of information from any of them as to how the new man will operate, under what system he'll play his game, what he's responsible for or what his key performance indicators may well be is worrying.
Who he's responsible to and who he's responsible for? Has no-one asked?
Neil Lennon was at least questioned to an extent at the pre match press conference. His prickliness at questions mainly from the Celtic online media rather than the professional journalists of the assembled media said a lot. Either he doesn't know or he's uncomfortable with something around the appointment beyond the questioning itself.
Lennon mumbled himself through some basic questioning as to how the roles may be implemented and to how he saw his own, Hammond's and Lawwell's interacting. This is concerning.
So how do we stop the concern?
How about just as we did for Turnbull when he hadn't even signed, just as we did for Jullien, Bolingoli, Connel, Bauer, Taylor, Frimpong, O'Connor, Afalobi or anyone else who has donned the Hoops. We stick them in front of a camera and we ask questions.
Let's give an idea of what those questions may be.
Mr Hammond welcome to Celtic.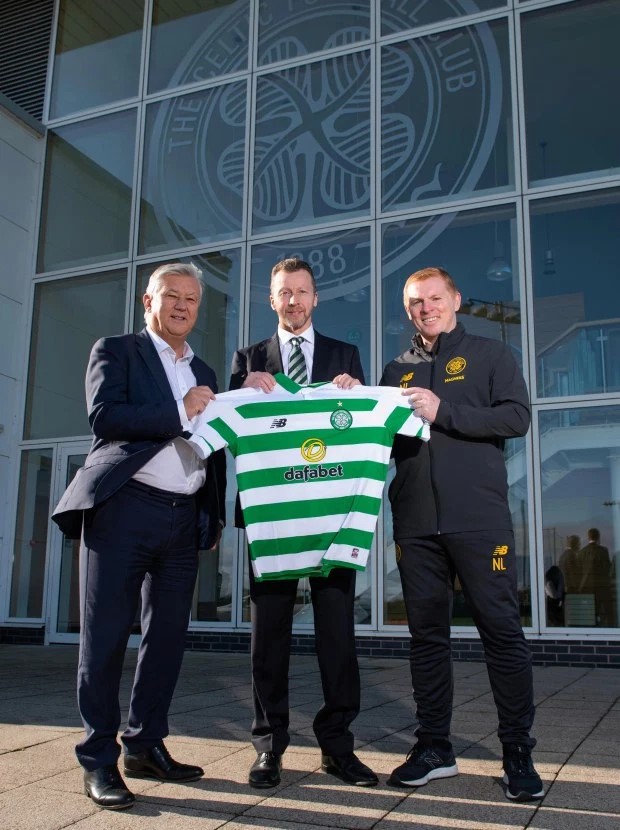 Many have been somewhat concerned as to the gulf between CEO and Manager and how that may be bridged. When you applied for this position what were the responsibilities outlined to you as exclusively your own and which were directed as those of either the CEO or the manager, and how do you intend to proceed within this remit?
How do you now see your own role developing with your own team, given the assurances and remit you've been given?
How do you intend to balance the role between boardroom and manager?
What are your own exclusive responsibilities and what are those afforded to the manager and what restrictions do you have where responsibility is passed back to the CEO?
In terms of the football operations where does your responsibility end and where does Neil Lennon's begin?
At what point does Mr Lawwell intervene? Do you have control of the playing/scouting/contract/recruitment budget as your title would indicate, or does some of that and if so what, lie with Peter Lawwell?
A starter for 10 as University challenge would say.
Let's be honest a half decent interview could be an open and honest exchange leading to a genuine understanding of clearly defined roles or it could turn into a Frost-Nixon debate. So far however we've had neither. All we've had is pre-determined quotes and then stony silence.
Imagine for a moment that Manchester United appointed someone to a role of such importance. Would we get a pre-released paragraph for each and every media outlet? Yes we would.
Would we then get a sit down with MUTV and a few established mainstream journalists asking pertinent questions? Possibly, in fact likely. Why then is it different for Celtic?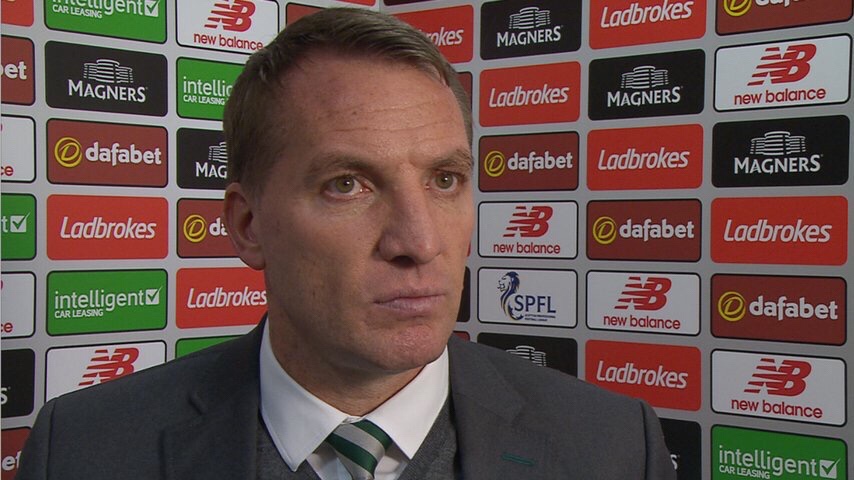 When Brendan Rodgers was heading for his exit through the gift shop he was already questioning the incoming transfers. Was Maryan Shved his signing? The quote around already having many wingers would indicate not.
Now I've recently been advised on rumours that Bayo was also allegedly a Lawwell signing and again Rodgers knew little about the acquisition.
So given all that and given Brendan Rodgers tried to have the football operations nailed down. Given he rid himself of John Park and employed the seemingly disastrous Congerton in his place, do we really believe Nick Hammond, title in hand has any real autonomy, and real clearly defined responsibility and role? Or are we worried it's the same old story and just another name and title on an office door?
How about to alleviate the worries, we simply get the man himself out there and answer the questions the position befits?
Email us at editor@thecelticstar.co.uk I'd be happy to have that chat.
Niall J