YESTERDAY'S curve-ball story from Italy that Celtic had made an offer to Jose Mourinho probably has something in it. Had Neil Lennon failed to lead Celtic to the title after Rodgers walked out on us at the start of the business end of the season, then there is no way that the interim manager would have got the job.
And with the Rangers as Champions for the first time there would have been a huge amount of pressure on Peter Lawwell's head. The last time he felt such pressure was when he faced a season ticket revolt when Resolution 12 was at its peak and Ronny Deila's team lost a penalty shoot out at Hampden to the Championship side founded by Charles Green in 2012.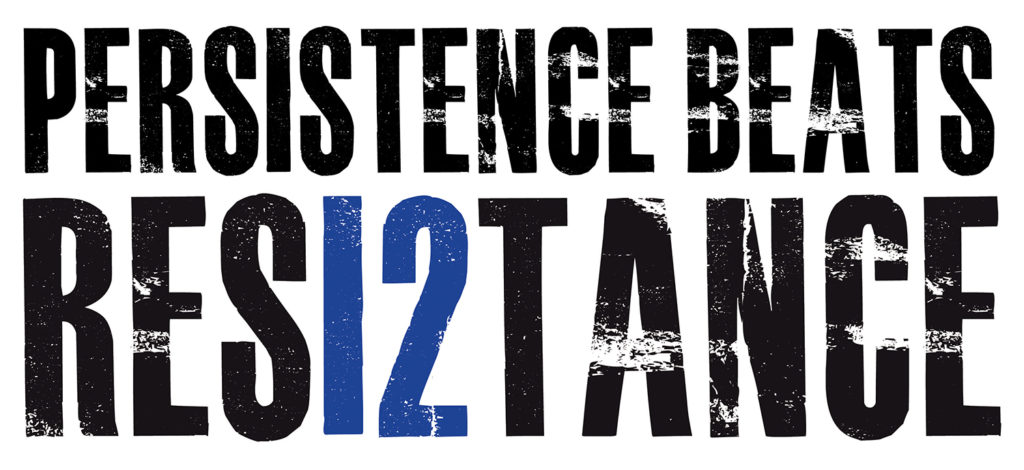 Lawwell's response turned Celtic from crisis into the Dominant Force that the club is today – winning 8 trophies on the bounce, with a chance that the 9th will follow shortly and financially smashed through the £100million barrier.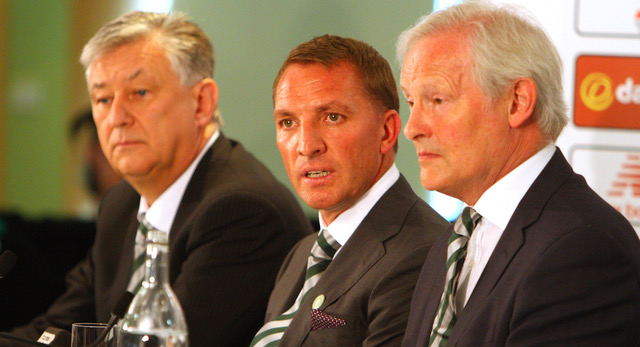 When the heat was on him he responded by bring in Rodgers, who on that sunny May afternoon in 2016, pointed to the top of the Lisbon Lions stand and said that it was his job to fill those seats.
The Rangers as 2018-19 Scottish Champions would have elevated Steven Gerrard to legendary status across the city, delivered '55' for the Bears and allowed Dave King's 'Pack of Cards' theory about Celtic to be put to the test.
The Hibs forums at the time of Rodgers' sudden departure and the immediate appointment of Neil Lennon as Interim Manager were full of conspiracy theories about Lenny being conveniently available after his row with Hibs a month before meant that he was 'mutually consented' by the Easter Road club.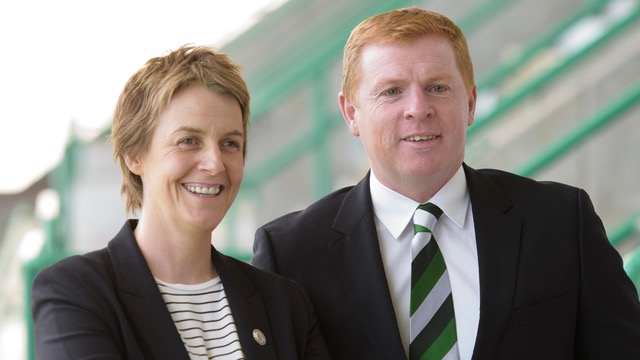 I read somewhere yesterday that Leicester City were in 'free-fall' before Rodgers arrived, that wasn't the case, they had lost to Crystal Palace at home the weekend Celtic beat 'The Stealmen' and 'conceded' our first goal of the year but they were in 9th place in the Premiership, well clear of trouble and in no danger.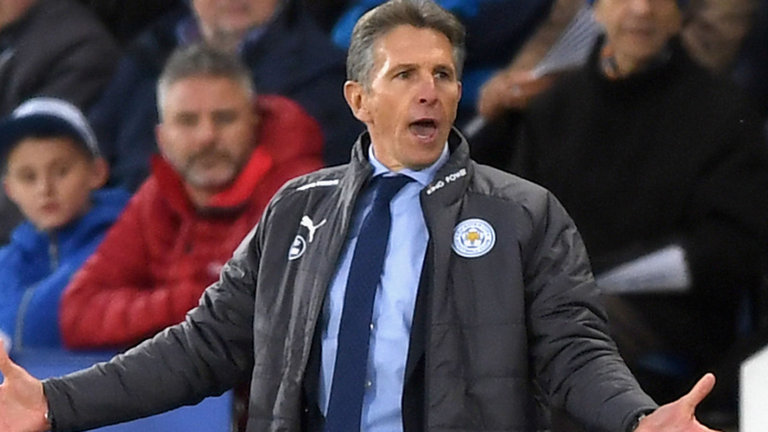 After their shock FA Cup defeat weeks before the decision to replace Claude Puel was taken, but there wasn't an immediate sacking. They knew who they wanted to replace him with and the wheels were put in motion.
Looking back Rodgers probably would not have left had he not built up a decent lead in the title race. Celtic also picked up some £8million in compensation from Leicester City and ALL the heat went onto our former manager who was called a rat and a snake by the jilted Celtic support.
And just as Leicester knew who they were getting, Celtic knew that Rodgers was going to have to be replaced, probably as long ago as last August. So just as Leicester City made their plans, Celtic made theirs – it would have been irresponsible not to have done so.
With an eight point lead in the league secured and Crystal Palace winning at Leicester the time was right and the dominos started to fall. Luckily enough for Peter Lawwell – and remember that there are Hibs fans who will tell you that luck had nothing to do with it – Neil Lennon was a phone-call away and was at Lennoxtown within hours of Rodgers sneaking away to earn £15million in the Premier League.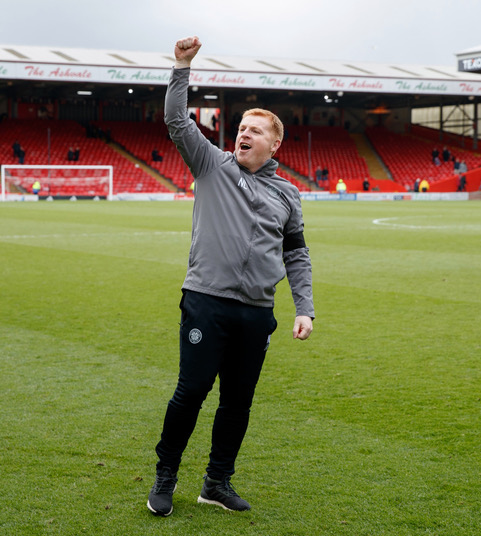 Lenny HAD to win the league and he's done that. The Scottish Cup, with a difficult game at Easter Road in the quarter finals was always going to be a challenge but he's overcome his old side and Aberdeen in the semi-final without losing a goal and now faces Hearts at Hampden on 25 May.
That is the icing on the cake. The important thing was not the league, allow the Rangers the chance to have access to the Champions League money and end our pursuit of ten in a row. That would have been the end for Neil Lennon and he could could hardly argue that he deserved the job in those circumstances – even if he did win the Scottish Cup.
It would also most probably have been the end of Peter Lawwell as Celtic CEO but he could have tried to survive by pulling a big rabbit from his hat, just like he did in May 2016. It's a trick that worked and the rabbit's name this time could well have been Jose.
Only Roberto Martinez from the quoted candidates would involve Celtic having to pay compensation to his current employer – the Belgian FA. Rafa is out of contract in June at St James's Park, Jose is looking for work, as is AVB and even David Moyes – who Lawwell spoke to along with Rodgers three years ago.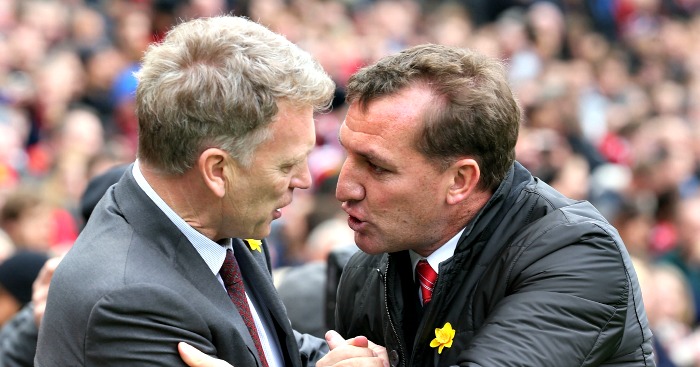 Rodgers was keen, Moyes reluctant and the rest is history.
But all these guys are included in a Plan B that thankfully will not be needed. And Jose will be well aware of the circumstances that he'd have been coming to Glasgow, to pick up the pieces and regain the title. It suits him to have offers out there, to have clubs around Europe pursing him and it costs Celtic nothing.
Indeed had Lawwell NOT had a plan B then the Celtic support would have been entitled to ask for his resignation as he'd have clearly have been guilty of neglect. We can't have it both ways.
So in summary…
PETER PLAN A – Win the league – give it to Lenny, control remains where it is, in the boardroom and the fans will back the returning hero. It's cheap and it's cheerful.
PETER PLAN B – Lose the league – go big, go box office, go for someone like Jose (one of the high profile free agents). Heat is off Peter, he remains in control.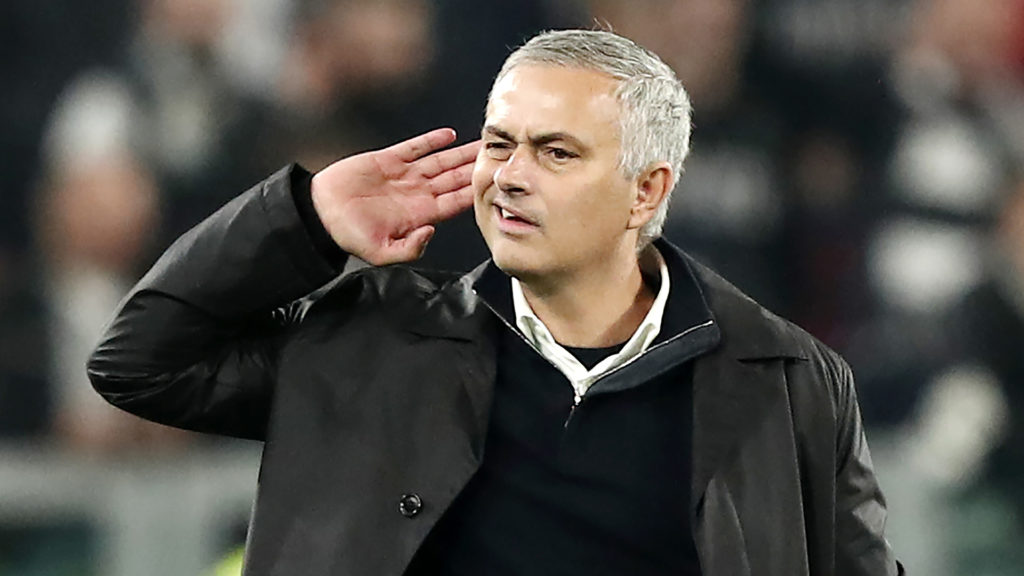 Yesterday a little bit of Plan B was 'leaked' and there was a Celtic source available to immediately pour cold water on the story. It's been many, may years since the red-tops had that kind of access to what goes on at Celtic. It was all very strange, no wonder those Hibs fans were paranoid.
Neil Lennon was asked about his future after his fait accompli at Pittodrie on Saturday.
"Right now, I just want to live in the moment," he said to the media as reported in The Scotsman. "For me, I just ignore all of that (10IAR) stuff now. This has been a really tough couple of months for me. My life is on hold, I've no future plans in place, no holidays booked.
"It was important I accepted that for what it was when I came in. I inherited a totally new team and a style of play that I had to get used to – not change it, because it has been successful.
"No, I don't see it (as my title). I played a small part. If I was a player and played in ten games, I'd say I made a contribution. This is just the same. I was basically doing my job, what I was entrusted to do.
"Why do I say it has been my toughest job in management? Because the day-to-day stuff, looking at the style of play, I thought 'do I need to change that?'. Then I thought 'No, hold your water, don't change it'. Because that's what the players were used to.
"I didn't want to confuse them because they were confused enough at the time with all the hullabaloo going on. So it was important to be patient. Getting to know the players was another thing, their traits and personalities, getting to know the training regime which was different to what I'm used to.
"So even if we had a bit of a flat performance, it was just a case of staying with it. It's been a great learning curve for me personally."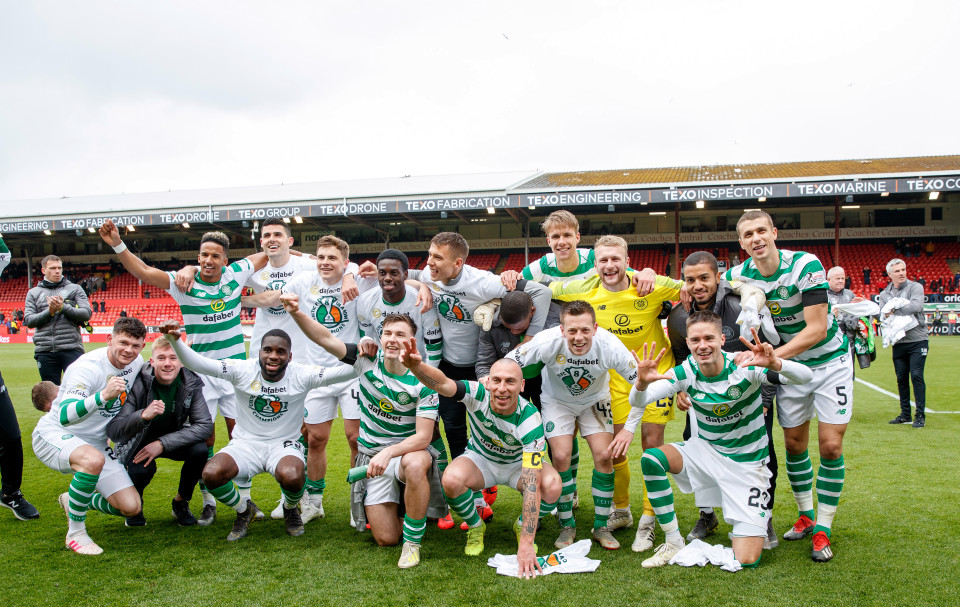 Lennon with 8 wins and 3 goals draws (he had only one striker to work with) has come in for criticism for the performances and probably has always known that he has to win over the majority of the Celtic support if he's to covert interim to permanent.
That could happen this weekend at Ibrox or perhaps it will take 3 wins, against the Rangers, on trophy day against Hearts and then against the Jambos on 25 May at Hampden in the Scottish Cup Final. Peter's monitoring all of this and will try to make his announcement when Lenny's stock is at its highest.
"Sometimes the performances haven't been up to the expectation levels, but in the main they've been pretty good. That's eight wins and three draws now since I came in.
"Will people complain about the performances? The expectation level is obviously pretty high, then Rangers went on a bit of a run recently. But they were playing under no pressure and we know that.
"Our boys have been used to playing under pressure every week for years now. You can see the mentality of the team shining through. I think people lose sight of a lot of things, not just the form this team has shown since the turn of the year.
"They are on the cusp of a treble treble – at what cost going forward, I don't know. But the expectation level just builds and builds. People need to put a perspective on it at times.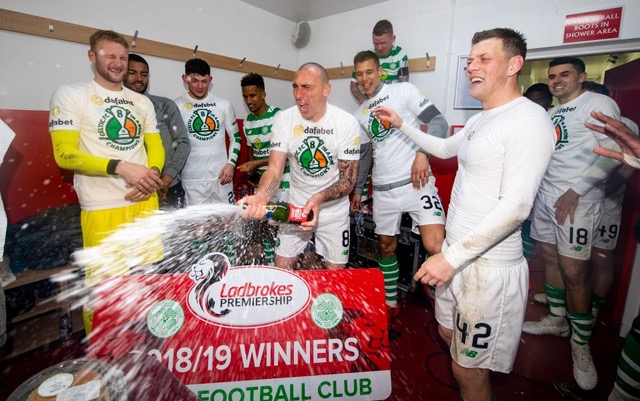 "We've had a lot of injuries, a lot of them rehabbing and breaking down again, a lot of players going through the mill for the club. They need a break, there is no question about that.
"You also have to remember the loss of Brendan would have been huge to the players as well, not just the club or supporters. It was a different voice coming in almost immediately and that takes a bit of adjusting to.
"When I came in, we had 11 players injured. That was very difficult to gauge but then we started getting some back. But some of them do need a rest. Whether we can do that is another matter. We may look at that over the next couple of weeks but we obviously have the Cup Final in the horizon as well."
Although he's giving nothing away, Lenny knows that PETER PLAN A is in play.