STAN PETROV reckons there is no chance that Celtic will take their eye off the ball in the Europa League to focus on the historic domestic season where they have a tremendous opportunity to reach Ten-in-a-Row. Yesterday Mike Maher talked us through Celtic first and ultimately unsuccessful attempt at reaching double figures in consecutive league wins and that is an article that really should be read.
The story of the Celtic supporters travelling to and from a midweek trip Aberdeen was outstanding…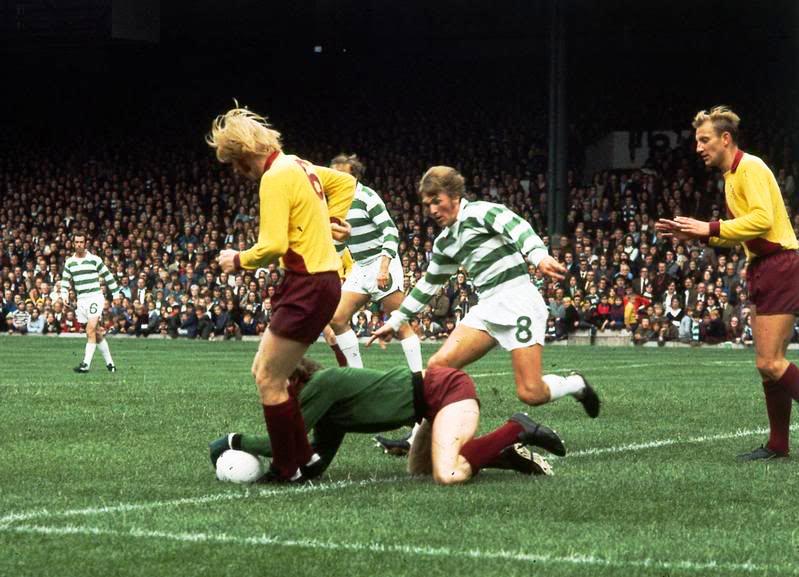 Petrov though doesn't buy into the theory that Celtic's focus this season should be 100% on winning the league. Competing in Europe, he reminded us, is in Celtic's DNA.  I actually had a conversation with David Potter on this very subject last week and he took the opposite view to Petrov, saying that he's now accepted that we'll get knocked out of Europe at some stage anyway but Ten-in-a-Row is for most of us a once in a lifetime opportunity that Celtic are the only club to have had two goes at achieving it.
I mentioned this to Matt Corr who disagreed completely with the Celtic Historian saying that it's the European trips that are the highlight of the season for many supporters and that as a club we should always be looking to add to our status outside these shores through our achievements on the park.
Certainly for most supporters winning Ten-in-a-Row would be the top priority this season. If you ask yourself this tricky question you'll know exactly where you stand personally. If you had to choose between winning the Scottish Premiership or the Europa League this season which one would you go for?  There's a 'Petrov" Poll below where we can maybe get a snap shot of what the Celtic support would go for given such a difficult choice….
 Loading ...
Stan Petrov might opt for the latter option, judging by his comments. "I don't care what is going on with Celtic in a domestic sense, you can never take your eyes off of European football," Petrov said, as reported by Glasgow Times.
"It is in the DNA of the club. You are not in the door at Celtic for two minutes and you know about the Lisbon Lions and what they achieved," Petrov stated.
"At Celtic you have to win everything – if you were playing Barcelona and Real Madrid at Celtic Park, you would still be expected to go out and try to win the game. I loved that pressure as a player. I loved the demands on you because I think it brings out the best."
Dermot Desmond's recent remark that the current Celtic side would beat the Celtic team that Petrov played in that reached the UEFA Cup Final in 2003 was surprising to say the least. If it's true then there's no reason why this Celtic team shouldn't win the Europa League as well as securing Ten-in-a-Row! Petrov was asked about the comparison.
"I never like to compare teams," Stan said. "It is a different environment, a different time. People love to do it and it is always a talking point but it isn't much more than that.
"We played in such a competitive environment. Domestically we were strong and we were powerful but we had to be. What will always be a constant at Celtic is a need to strive for success.
"This season is huge because there is the fact that the club are going for an historic tenth successive title and that brings with it another level of pressure. But the fact is that there is pressure every season at Celtic. There will be pressure too at (the) Rangers because they know they have to stop the ten. But for me, that is a good thing.
"We always knew that if we slipped up Rangers could be there to take advantage of it and you never wanted to give them any encouragement in the race for the title. We done that while also trying to make a name for ourselves in European football but what helped us as a team was having to be at our best every week domestically.
"It definitely was to our advantage at Celtic to have a strong Rangers at our back because it kept us on our toes. It drives you forward as a team because you can't afford to have any complacency and when you head into Europe where you need that edge and that sharpness – mental and physical – we had it.
"If Rangers are pushing Celtic, it will only help them."
Petrov was also asked about the  criticism that has been directed at Neil Lennon in recent weeks on social media from Celtic supporters. "I know Neil," Stan said. "I know what kind of player he was and I know what kind of manager he is.
"He is a leader. And he knows what winning means. He had that desire as a player and he has that desire as a manager but he also knows what it means to manage Celtic. He has had incredible success as a player and as a manager and he knows more than anyone what this season is all about," Petrov stated.
"He is also hungry for success, in all its forms. He will want to be the manager who leads Celtic to the ten titles but he will also want to make an impact this season in Europe too. No-one needs to tell him what that means to Celtic."
On the Poll, we didn't give you the easy way out "BOTH" answer as that is obvious and would be rather wonderful!