Celtic's Matt O'Riley has been pictured in conversation with Tottenham midfielder Pierre-Emile Højberg. The pair are currently part of the Denmark International training camp ahead of games against Slovenia and N Ireland. Ange Postecoglou was likely a topic of conversation between the International colleagues following the Australian's move from Celtic to the London club earlier this week.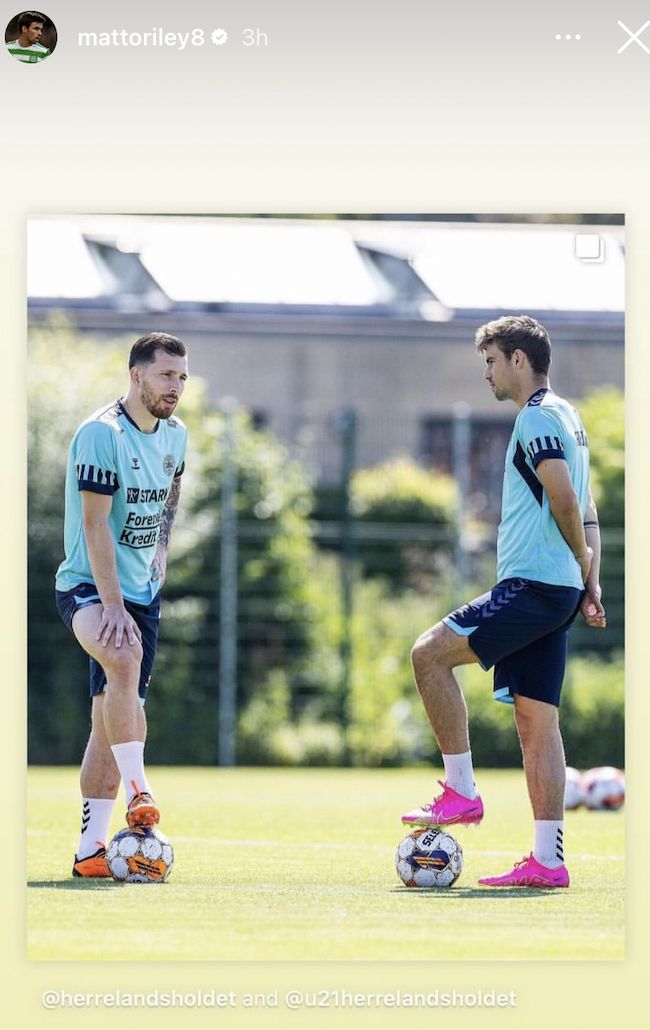 Højberg and a few of the other Spurs players were likely to have limited knowledge of the Australian manager but will be keen to get themselves up to speed with regards to what to expect from the hugely successful ex-Celtic manager.
Meanwhile, Fabrizio Romano has said that a number of clubs in England and Germany are interested in signing O'Riley this summer but there have not been any concrete approaches for the 22-year-old. O'Riley has ditched CAA Base, who orchestrated Postecoglou's move from Celtic, for his family – who will represent his interests moving forward.