It has been so long since we've all been to Paradise. Who would have thought that just as Leigh Griffiths was scoring his hat-trick in a 5-0 win over St Mirren at Celtic Park on 7 March and the Bhoys were up in their top corner where the Jock Stein stand and the North Stand meet, chanting "the corona virus won't stop ten in a row", that we wouldn't be back inside the Holy Ground for over six months and probably not this year, possibly not even this season!
The next week we were heading to Ibrox with a commanding lead in the Premiership and they had already thrown in the towel after losing to Hamilton at Ibrox at the start of that month. Celtic had been relentless since the start of 2020 inning every single game except for the 2-2 draw away to Livingston and even that happened on the same night that Hamilton won at Ibrox, so it felt like a victory for Celtic nevertheless.
THE WINDS OF CHANGE
The only other time we have been denied the opportunity to attend Celtic Park for such a long period was in season 1995-96 when the Fergus McCann Winds of Change were sweeping trough the East End of Glasgow. Fergus had a vision – many thought he was bonkers right enough – to demolish our Dear Old Paradise and in its place build a magnificent 60,000 capacity seated stadium.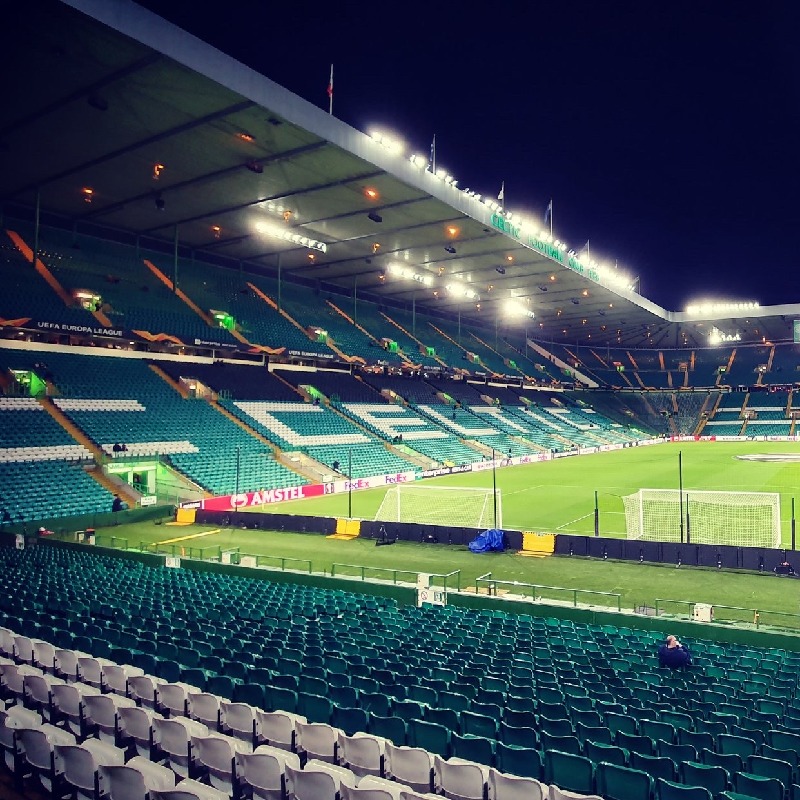 And playing the long game, Fergus made sure that there was no compromise on the number, he wanted a strategic advantage over Rangers with over 10,000 extra seats he knew that if he could sell them then Celtic would gain a significant strategic advantage over David Murray's club year after year.
MACCLESFIELD
This morning we read about the situation at Macclesfield…"Macclesfield Town will relaunch as Macclesfield FC after local businessman Robert Smethurst acquired the assets of the club," Sky Sports reports. It's well worth reading the comments on this tweet.
Macclesfield Town will relaunch as Macclesfield FC after local businessman Robert Smethurst acquired the assets of the club.

— Sky Sports (@SkySports) October 13, 2020
FORGOTTEN: SCOTLAND'S FORMER FOOTBALL LEAGUE CLUBS
The arrival of Fergus McCann and the building of our 60,000 all seated Paradise set Rangers FC on this exact same path and it has affected their liquidation-denying support profoundly. The best way to illustrate this isn't to revisit the entire scenario that played out since June 2012 when the attempt at a CVA was thrown out by the creditors, including HMRC and the papers all had front pages about the death of Rangers FC.
Rather there's recently been a book published that remembers Scotland's former football clubs – the ones that disappeared and are no more, the most recent example of course being Rangers FC. Yet author Robin Holmes wins the approval of the Ibrox fanbase by simply ignoring the death of Rangers in his book, this allows them to chat away about the clubs that died while completely ignoring what happened to their own club in 2012.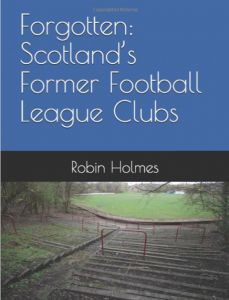 There follows on their forum considerable sympathy for these unfortunate clubs that died but it's insincere, it's only to comfort themselves and try to keep convincing themselves that the events of 2012 never actually happened.
Forgotten: Scotland's Former Football League Clubs By Robin Holmes was reviewed by one of the Ibrox fan media forums.
"This book tells the story of the Scottish football clubs that once played in the Scottish Football League," they state.
"Forgotten is a labour of love written by a football-obsessed Englishman who moved to Scotland in 2003. He'd built up notes but only seriously started to write the book in 2017 and getting it finished in 2019 after taking voluntary redundancy.
"The book is big – just over 800 pages. It's split up into chapters describing the 42 clubs who used to be in the Scottish football League. Unlike a lot of reference ebooks it's not a simple recitation of results – each club has been the subject of fresh research – often from local newspaper and each chapter stands as a little book in itself.
"It's written in an entertaining yet scholarly manner. It's an essential reference aid to anyone interested in the history of Scottish football.
"Complaints? The only ones the author has had have been from Celtic fans bemoaning the absence of Rangers!" they write, before quoting the author on this 'sensitive' subject.
"I am deliberately body-swerving the issues of clubs immediately reforming, and of "newcos". So for me, the current Rangers is a continuation. Airdrieonians have also been excluded even though there was a short period when they played as Airdrie United following the demise of the original club and it's reincarnation by taking over Clydebank and changing their name".
"Amongst the 42 club included are ES Clydebank, Dumbarton Harp, Dundee Hibernians, Leith Athletic, Port Glasgow Athletic and Third Lanark.  Quite a few fell foul of the abandonment of the Third Division in 1926 when 11 clubs fell out never to return at the same level," the review continues before concluding by saying that it is "highly recommended".
So there you have it, a reference book that details every singe club that has disappeared, died, been liquidated and is no more but completely ignores the truth of their own situation with their pals at Airdrie thrown into the exclusion list too – and any mention of it is from 'obsessed' Celtic fans (they have now narrowed this down from supporters of every club in Scotland believing that they are a new club to just Celtic fans) is to be laughed at.
It should be noted that Celtic could easily enough have found ourselves in this had it not been for Fergus McCann and his Winds of Change.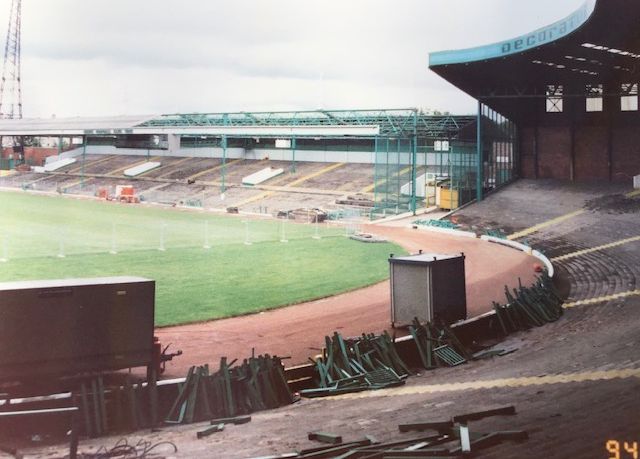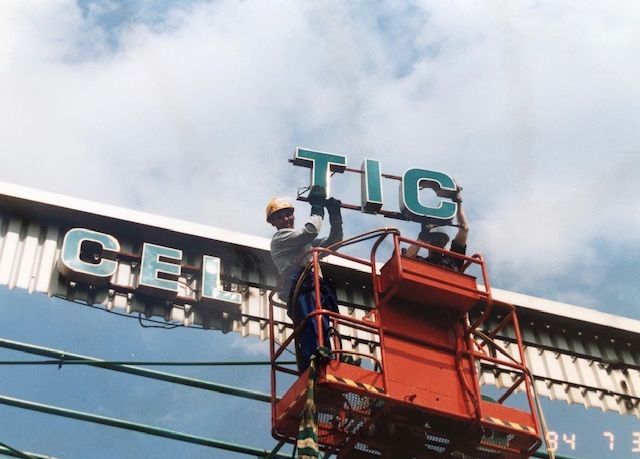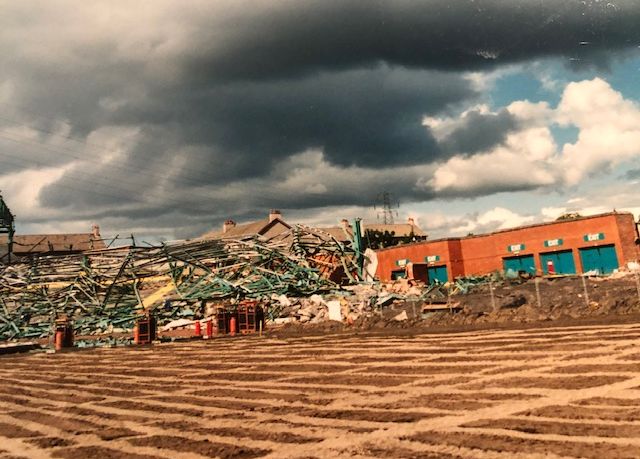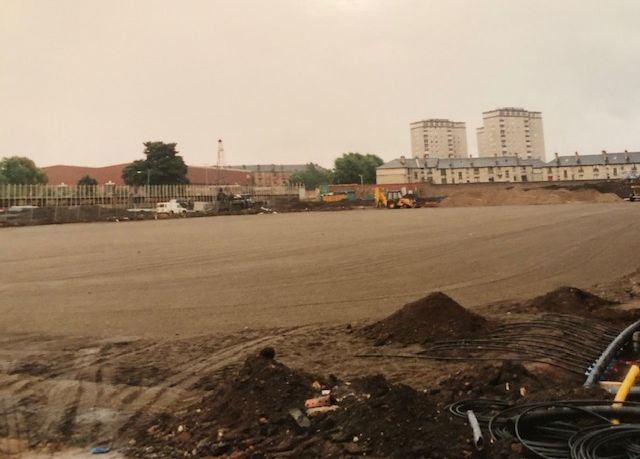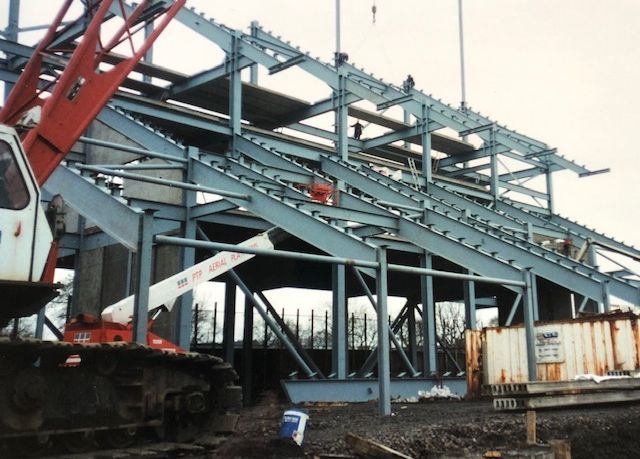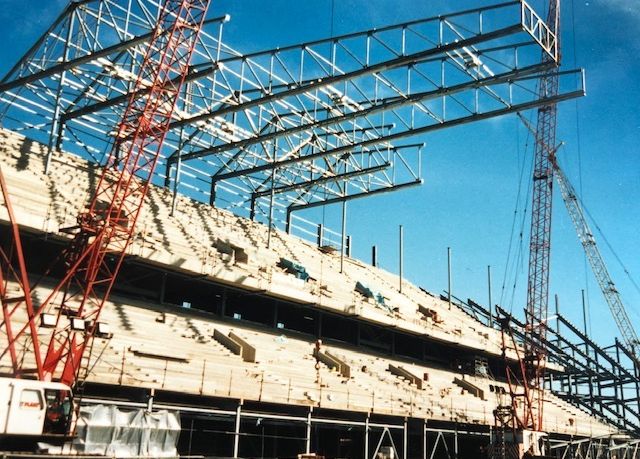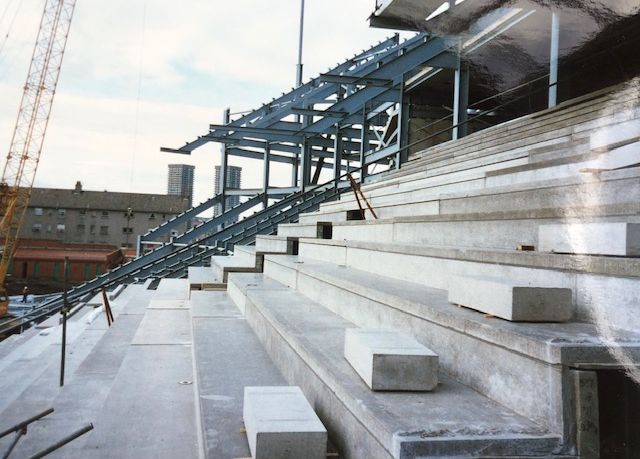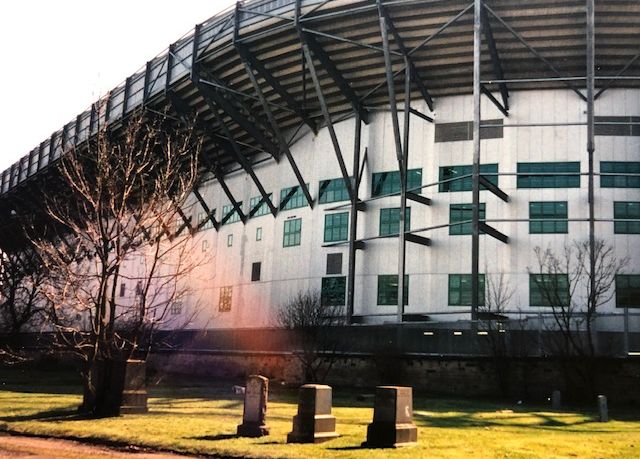 FORMER CELTIC DIRECTOR TOM GRANT
The wounds from their liquidation run deep and the year we spent watching Celtic play our home games at Hampden turned out to be very worthwhile indeed. Just before Leigh Griffiths scored that hat-trick against St Mirren , I met up with the former Celtic Director Tom Grant who wanted to share his private photo collection of the demolition of the old Celtic Park and the rebuilding that happened starting that summer of 1994.
Tom Grant played a significant role in that successful take-over and can certainly be regarded as one of the 'Good Guys'. He stayed on at Celtic Park after the takeover in a Project Management role and was essentially Fergus' right hand man in fulfilling his dream of building a 60,000 stadium at Celtic Park.
The new Paradise, the one we know, love and these days miss so much during these difficult times, should be cherished. Tom Grant provided us with this remarkable collection of photographs, all taken by himself, that show the end days of the old Celtic Park – the Celtic End, the Rangers End and of course the Jungle and the gradual transformation to our fantastic new stadium.
These days Tom, a former publican, is retired when we met up back in February he spoke of enjoying his trips to Celtic Park with his pals as a supporter. They would sit in the Jock Stein stand, and he'd look around occasionally and think back to the days in in mid-1990s when this impressive stadium was built.
So, thanks to Tom Grant, we can once again take you on a journey back to the summer of 1994, to a place that we call Paradise…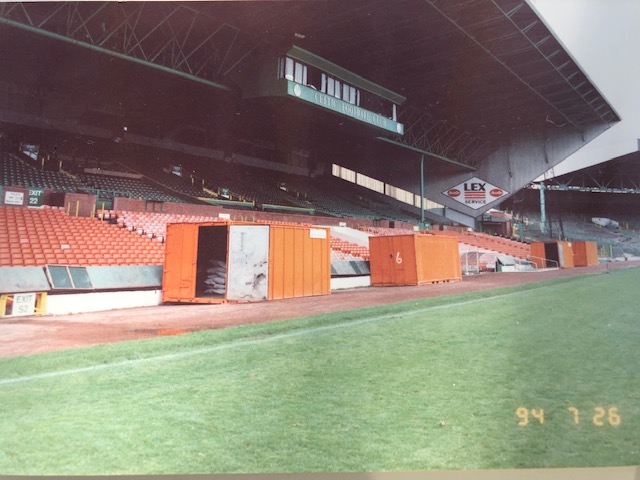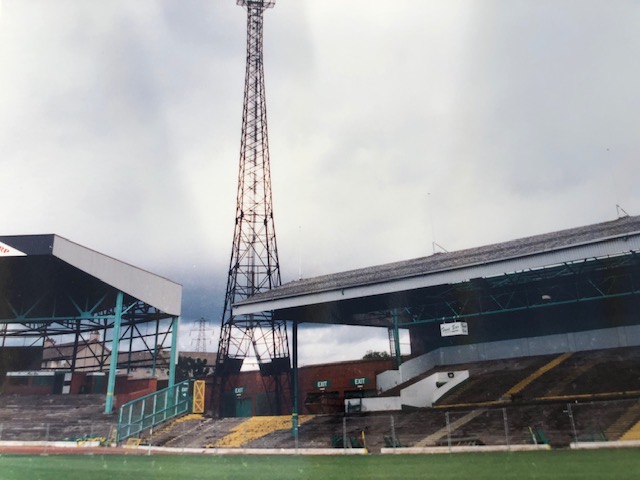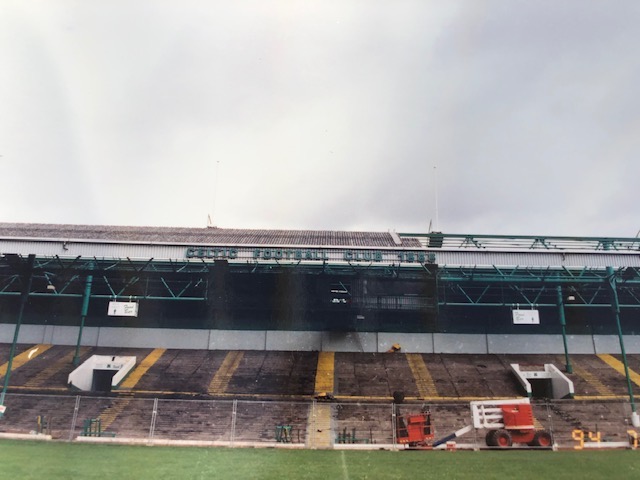 PARADISE PHOTOGRAPHS CONTINUE ON THE NEXT PAGE…