The return of the photo of the day feature takes readers back to May 2010, when Celtic last endured a trophyless season. Neil Lennon was brought into the Celtic dugout on an interim basis at that stage and had an unblemished league record stretching to half a dozen games. Rangers were the champions and Celtic had to face them in one of the closing matches of the campaign, looking to record a first derby victory of the season and restore a bit of pride.
Ahead of the match, the home support unveiled a few banners which foresaw the impending financial implosion at Rangers, which ultimately led to the club being liquidated in 2012.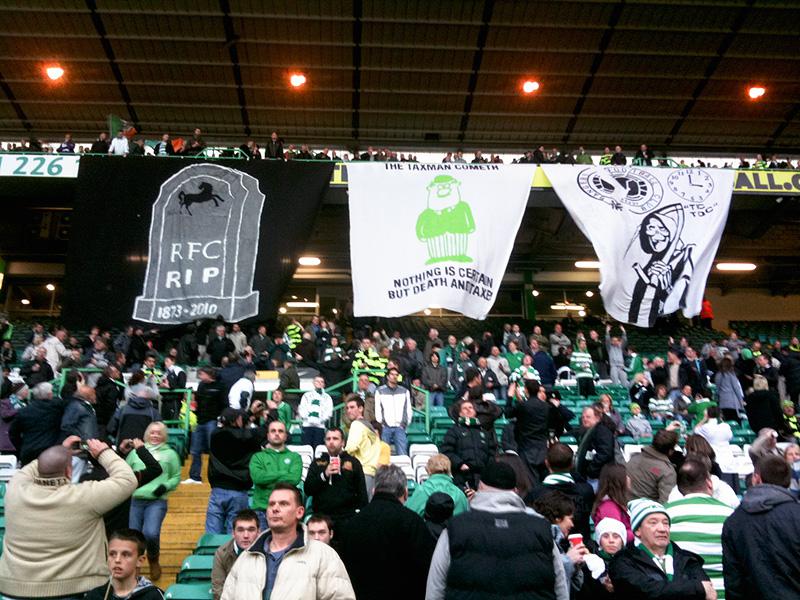 This image was chosen because Celtic are in an almost identical circumstance at present; set to play in a Glasgow Derby at the beginning of May, looking to register a first victory in such a match during this trophyless season.