Today's photo of the day is from the early days of the Green Brigade Ultras, when the group produced a display in tribute to the 1986 Love Street triumphing team with a fine two sticks visual.
As the teams emerged, the group held up a banner reading 'Spirit of '86', with the starting line up held aloft on two sticks with banners. There was one difference as 'Judas' Maurice Johnston was left out, being replaced by another hero of the day – Albert Kidd in his Dundee kit.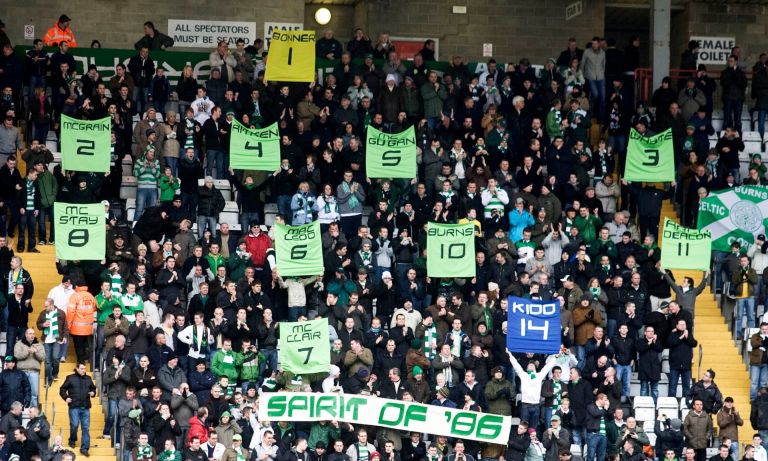 That famous title triumph in Paisley took place on this day 37 years ago today.