During yesterday's clash between Croatia and Canada, a Celtic jersey was spotted in the crowd. Canada was soundly defeated 4-1 at the hands of Croatia, securing the Canadian's exit from the competition following their final game against Morocco. In contrast, Croatia seems to be sailing through their group, as they currently sit top of Group F.
For a Celtic fan, it was an interesting watch as the current Celtic right-back, Josip Juranovic was up against his likely successor, Alistair Johnston, who will replace Juranovic this coming transfer window. Both largely played well, however, they both played a role in their team conceding their first goal, as both goals came from the right side.
It's truly incredible how many Celtic shirts are being spotted at the World Cup.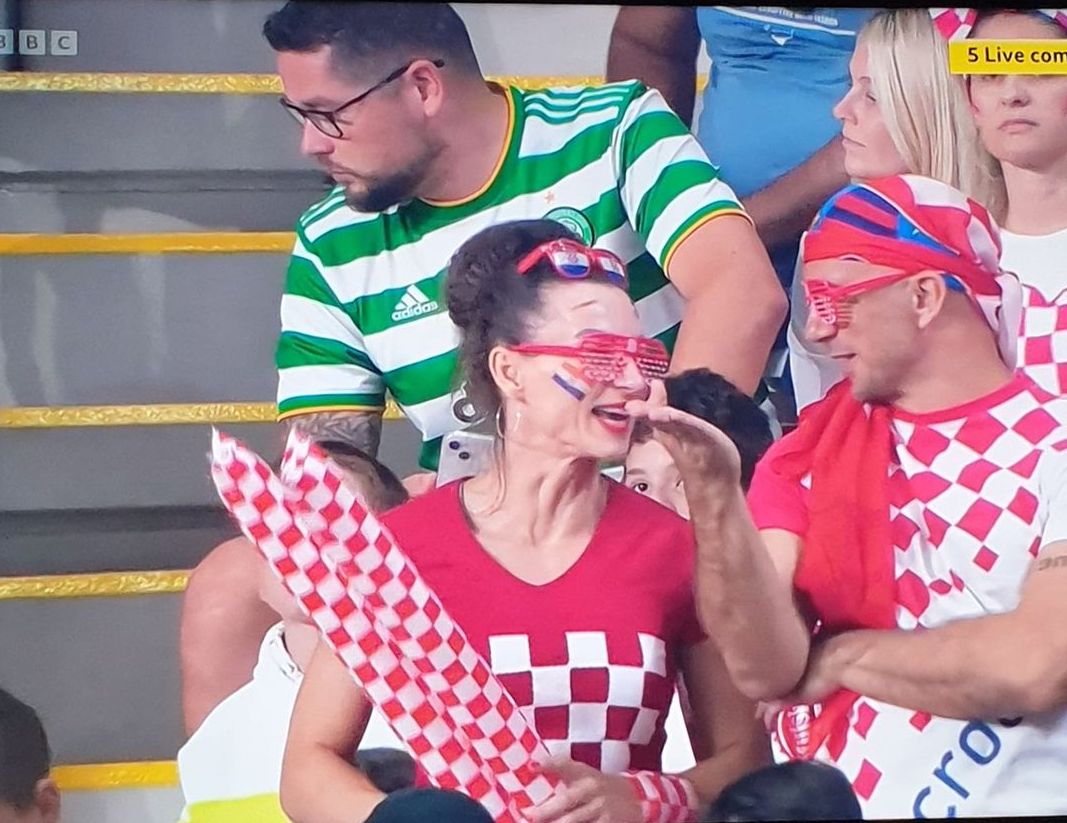 Meanwhile the 50% off Green Friday Sale ends at midnight tonight on Celtic Star Books where you can get Harry Hood – Twice as Good, Willie Fernie – Putting on the Style, Alec McNair – Celtic's Icicle and Invincible – the story of that Magical, Wonderful season all for just £10 plus postage (only charged on one book). You can also get one of the few remaining copies of our new book, The Celtic Rising ~ 1965: The Year Jock Stein Changed Everything which is heading towards a complete sell-out. Order today from the link below.