What a day we had up at Pittodrie yesterday! And having watched the game back on Sky Sports last night I can assure you that they seriously turned down the volume on the This is the Day chant that last at least a quarter of an hour, maybe twenty minutes. Some songs seemed to have been heard at a higher volume but none were anywhere near as loud as that brilliant, joyful chant at the end.
We were right in the thick of the action in this image below…
Here are some Pittodrie photos from yesterday, starting with the second of three queues that the Celtic fans had to go through to get into the ground. We'd already had our tickets punched by that stage so that supporters couldn't pass theirs over to any ticketless fans behind that fence which is where the buses are parked.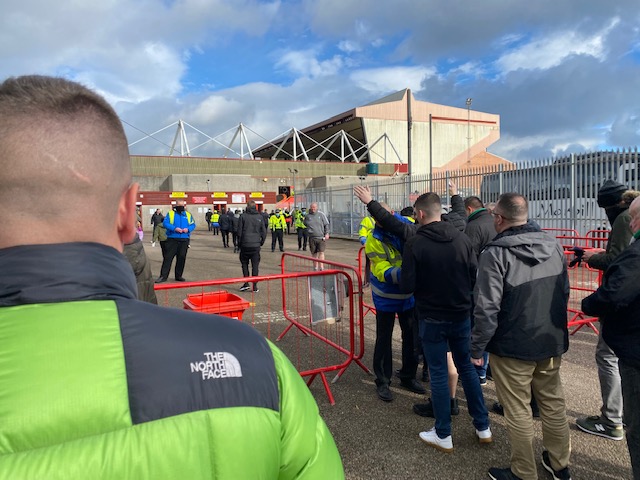 Here are the buses parking up around 45 minutes before kick-off…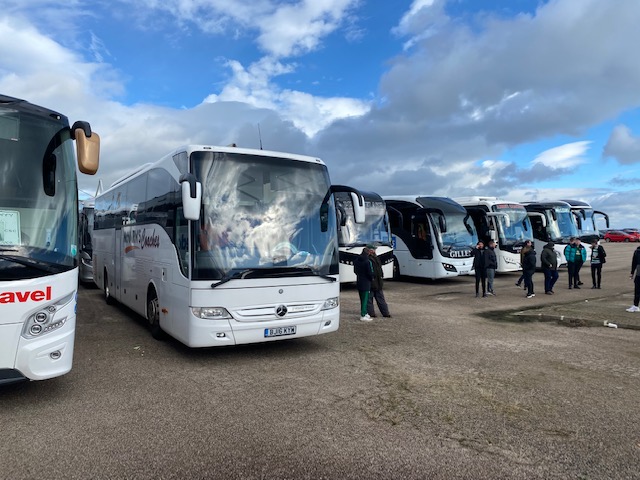 Pittodrie it is fair to say is a tired old stadium, certainly for the away support. Here are the turnstiles for the Celtic fans…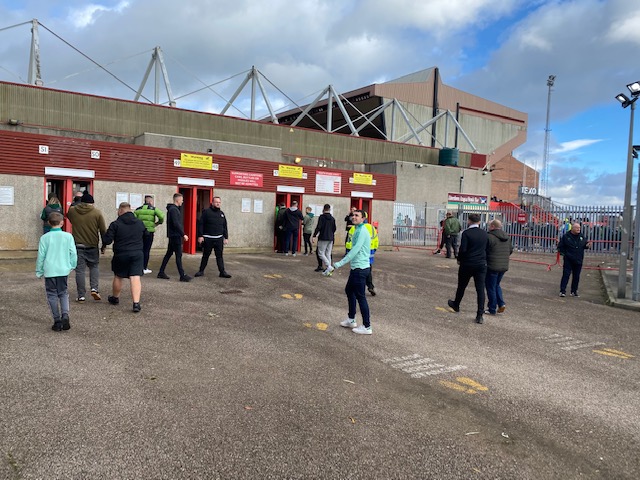 Through the turnstiles and we're in. The buyer van in the second photo plus a tiny  pie stall is the extent of the catering facilities.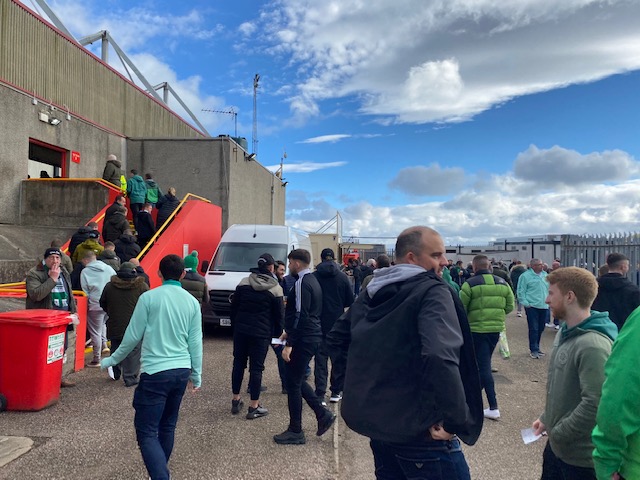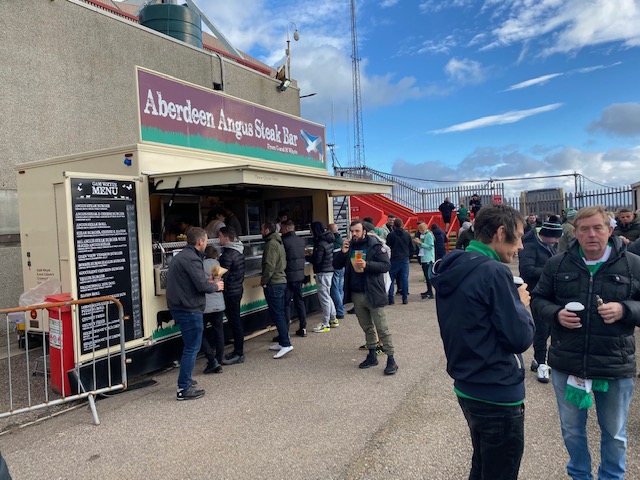 Up the stairs towards, the view back down…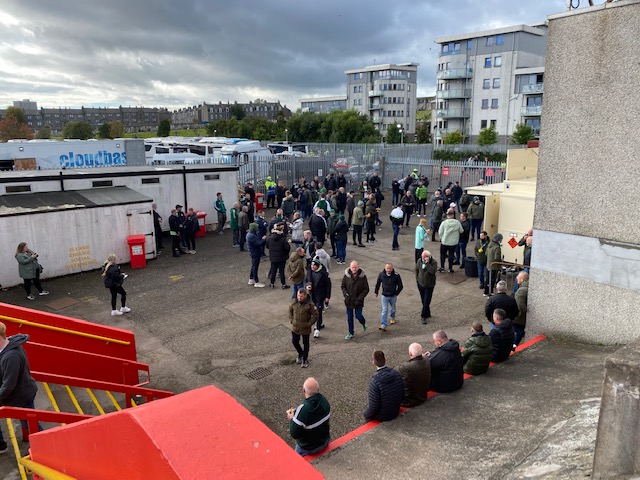 That's the Celtic team buses behind this fence…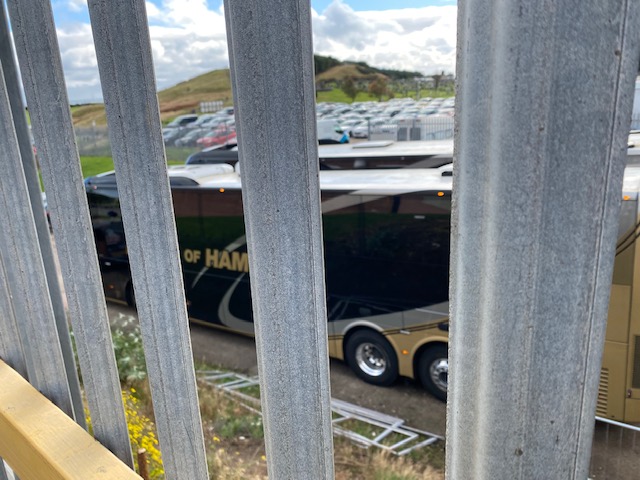 And we find our seats…open plan in that corner, you've just got to hope that the rain stays off…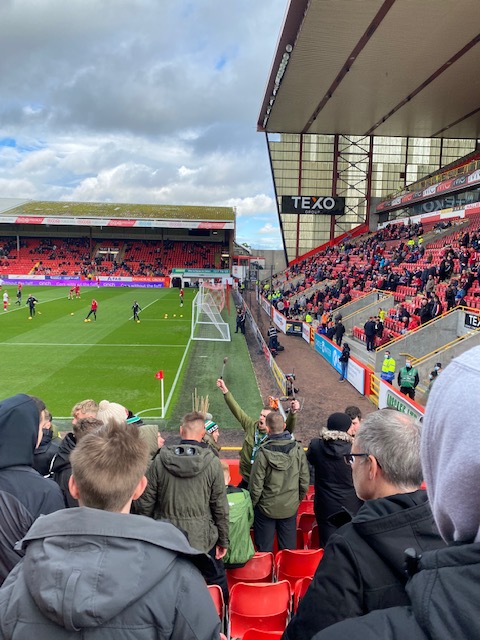 A few more pics taken from our seats as the fans get into the position…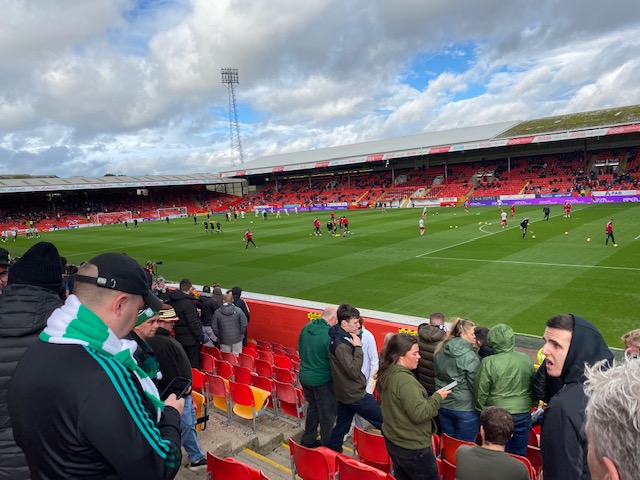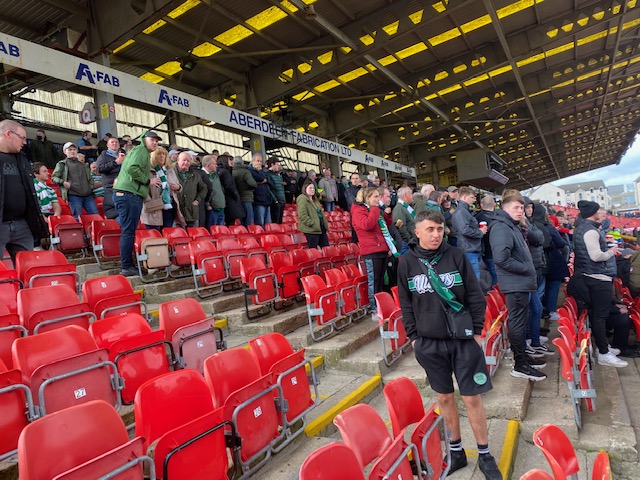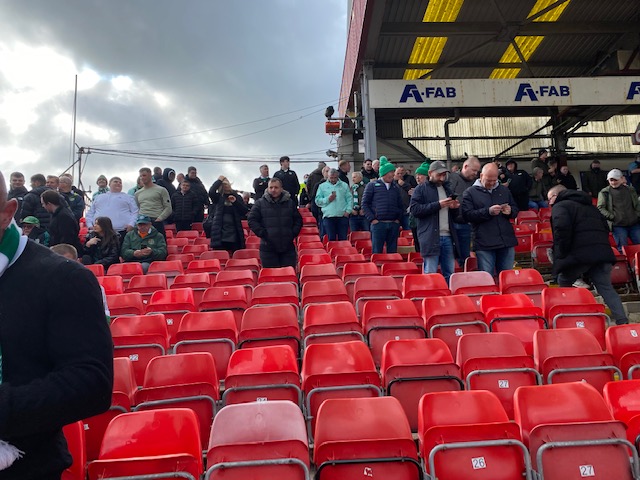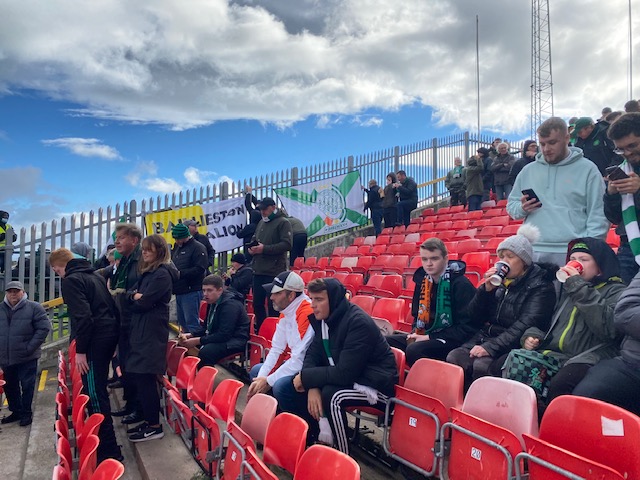 The game is about to get underway…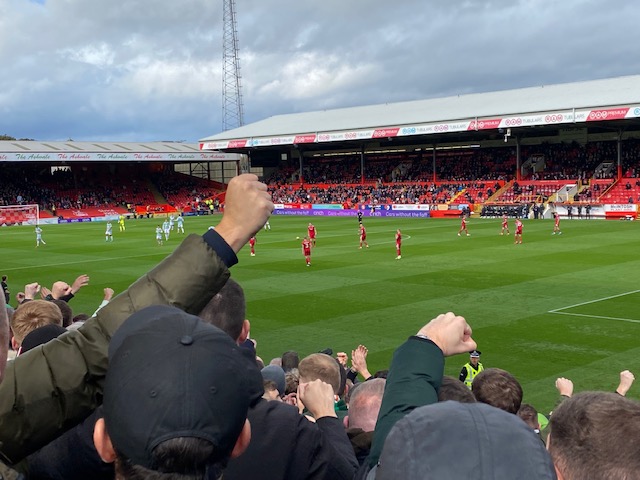 And we're off…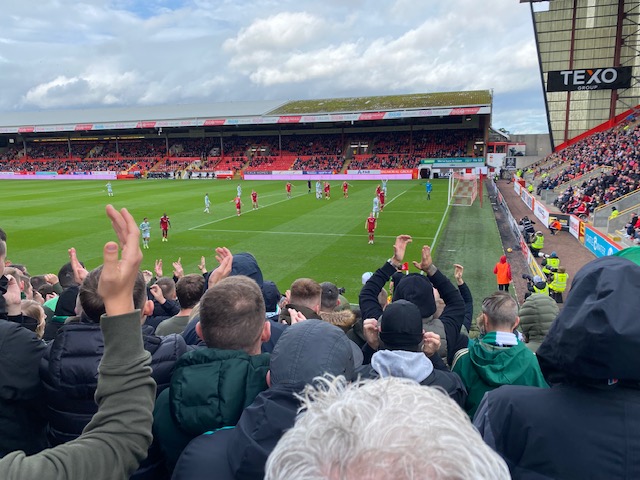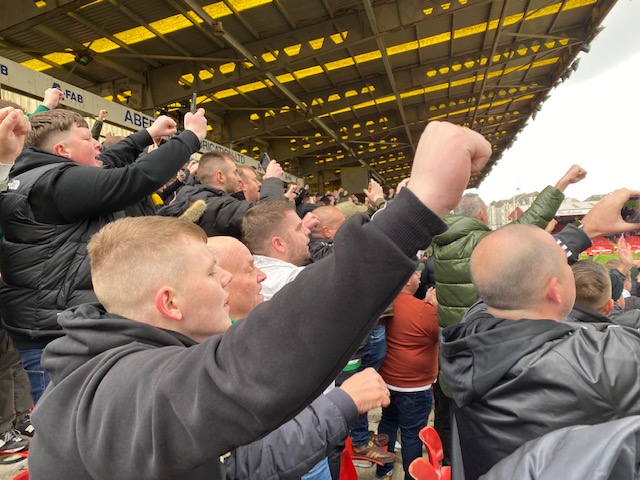 A fellow supporter's video…
This is the day !!! 😉🍀 pic.twitter.com/Pj7WwkliNO

— Tommy Cummings (@TommyCummings67) October 3, 2021
Here are the match highlights because This is the Day that we Win Away…