St Mirren Chairman John Needham has used the result against Celtic on Sunday to justify the decision to restrict the number of football supporters attending the game to support their team. There was no question of the Paisley club denying any of their own supporters a place inside the The SMiSA Stadium on Sunday but the Paisley club opted for empty seats rather than the alternative of a full stadium in a move that is likely to cost the cash-strapped Saints around £200,000 this season.
We covered the numbers earlier this week and this article which is shown below and is well worth a read.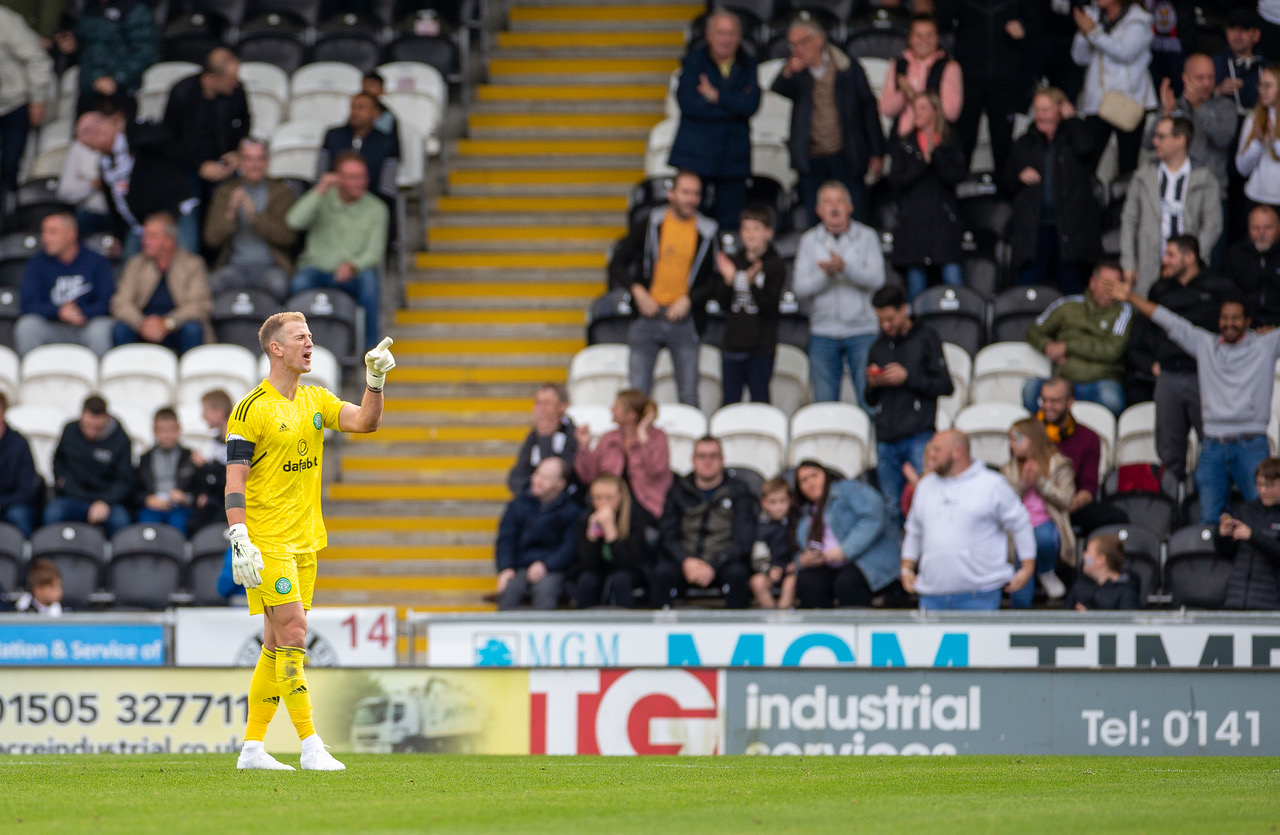 Speaking to Renfrewshire Live Sport, Needham was understandably delighted with the result against the Scottish Champions who arrived at Paisley not having lost a single league match in one day short of a calendar year. However his argument that denying Celtic fans tickets for the match contributed to the scoreline doesn't really stand up to scrutiny.
Celtic's previous defeat in the Scottiish Premiership came at Livingston last September where the West Lothian side didn't give Celtic two stands, they actually gave us THREE. That didn't stop David Martindale's side from winning the match!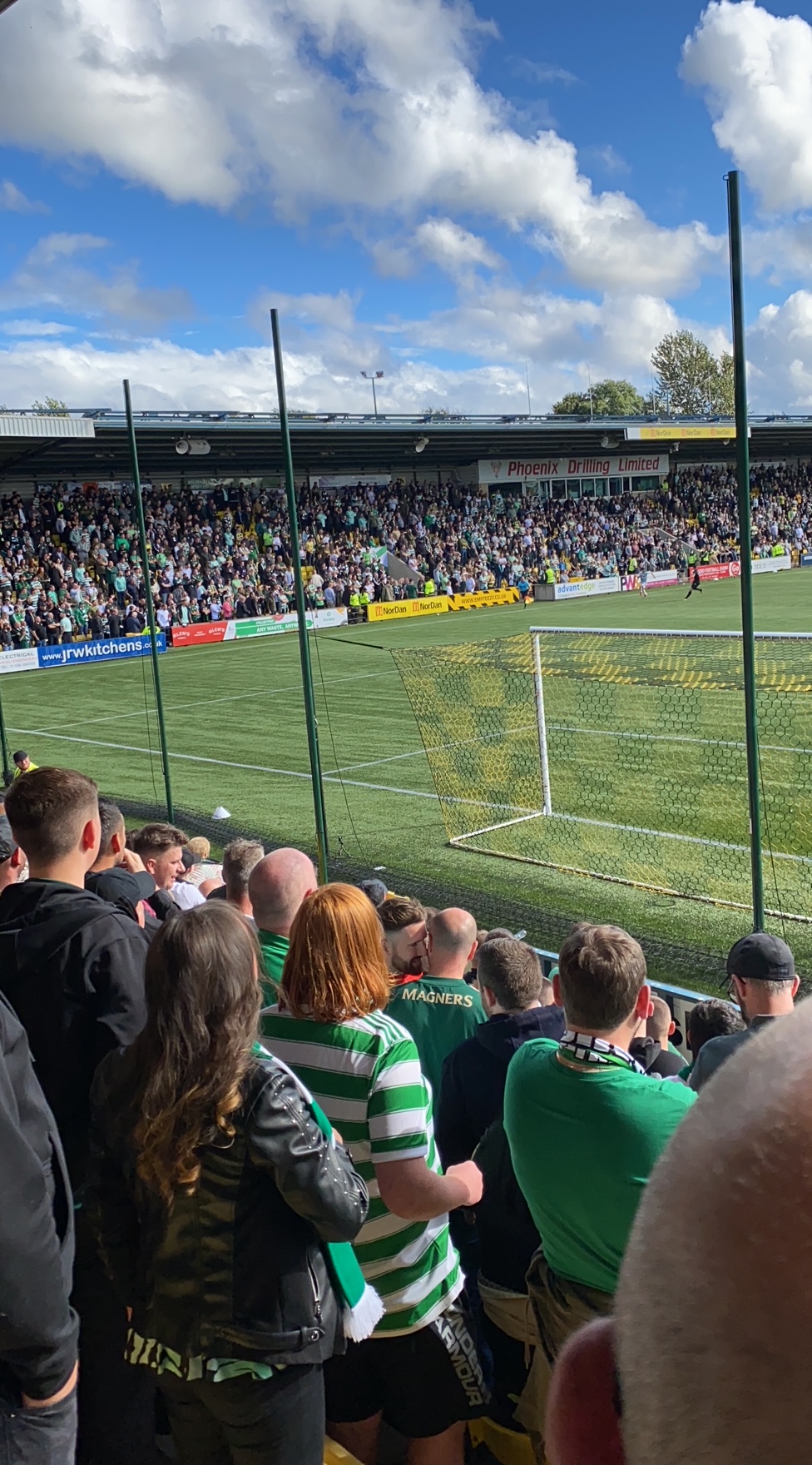 And in March Dundee United cut the Celtic allocation for the Scottish Cup match at Tannadice that Celtic won comfortably before restoring the Celtic allocation to the hitherto normal numbers in May and in front of an increased Celtic support the Tangerines managed to get a point. Then in the first meeting this season Dundee United opted for an empty stand above the tunnel rather than giving these seats to Celtic as they usually do and they got hammered 9-0!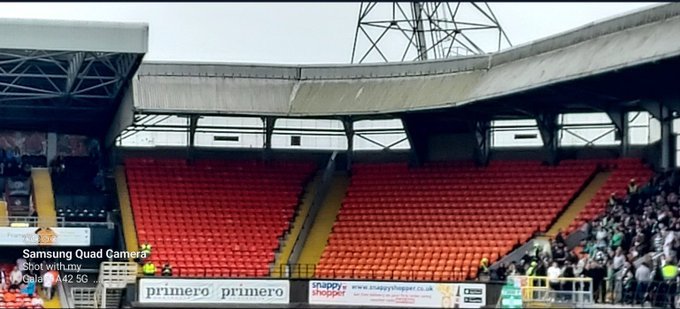 "Results like that give everyone at the club a huge lift. I personally felt that it felt much more like a home game for us on Sunday. I heard lots of others around me at the ground say that too," the St Mirren Chairman said. "None of our supporters had to move from the Tony Fitzpatrick stand. The noise certainly wasn't as loud from the away support as it has been previously.
"In the past if we'd gone ahead against Celtic or (the)Rangers, their fans would have roused their team and cheered them on from both ends. They didn't have that advantage this time around. I like to think it helped our team, only having one stand of away supporters to face.
"It's also about rewarding our own fans for their loyalty. We always welcome away fans, they help create the overall atmosphere. But the balance has to be right and at our home ground it has to be as positive in our favour as possible.
"Home advantage counts for a lot in sport, everyone knows that. There certainly were more home fans there than last time we played Celtic.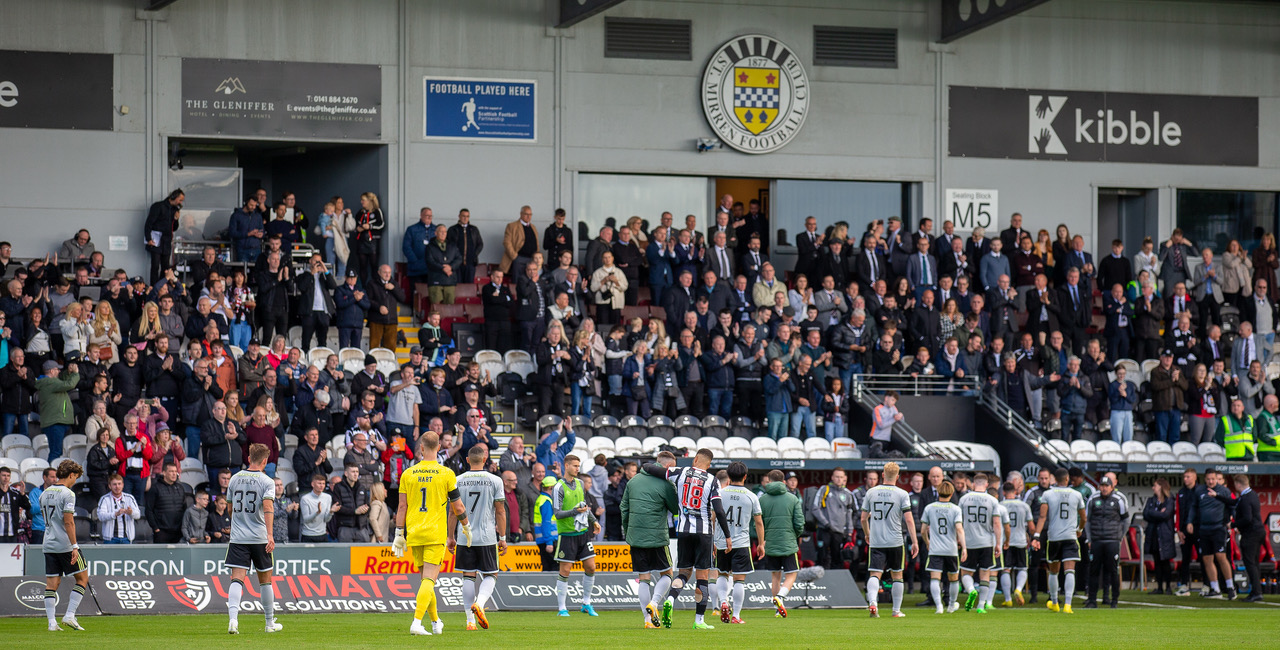 "We're still working out the final financial impact, but the attendance comparisons were very encouraging. With the cost of tickets going up slightly as well this year, financially we're hoping to break even. But this is just the start. Things don't change overnight and we're hoping the better atmosphere, and ultimately better results, will see our fans return in even greater numbers.
"Overall it felt like we didn't give away our home advantage. Now it's about trying to build from here."
St Mirren have received well deserved credit for their performance on Sunday on an afternoon when their players seemed to want it more that the Celtic team. Stephen Robinson's eyes must have lit up when he saw the Celtic line-up especially with Cameron Carter-Vickers missing because he was well aware that his strikers had the qualities to out-muscle the Celtic central defensive partnership of Welsh and Jenz. Saints also got the rub of the green with the second goal that looked both offside and a foul on Welsh and had VAR been in operation it would surely have been disallowed.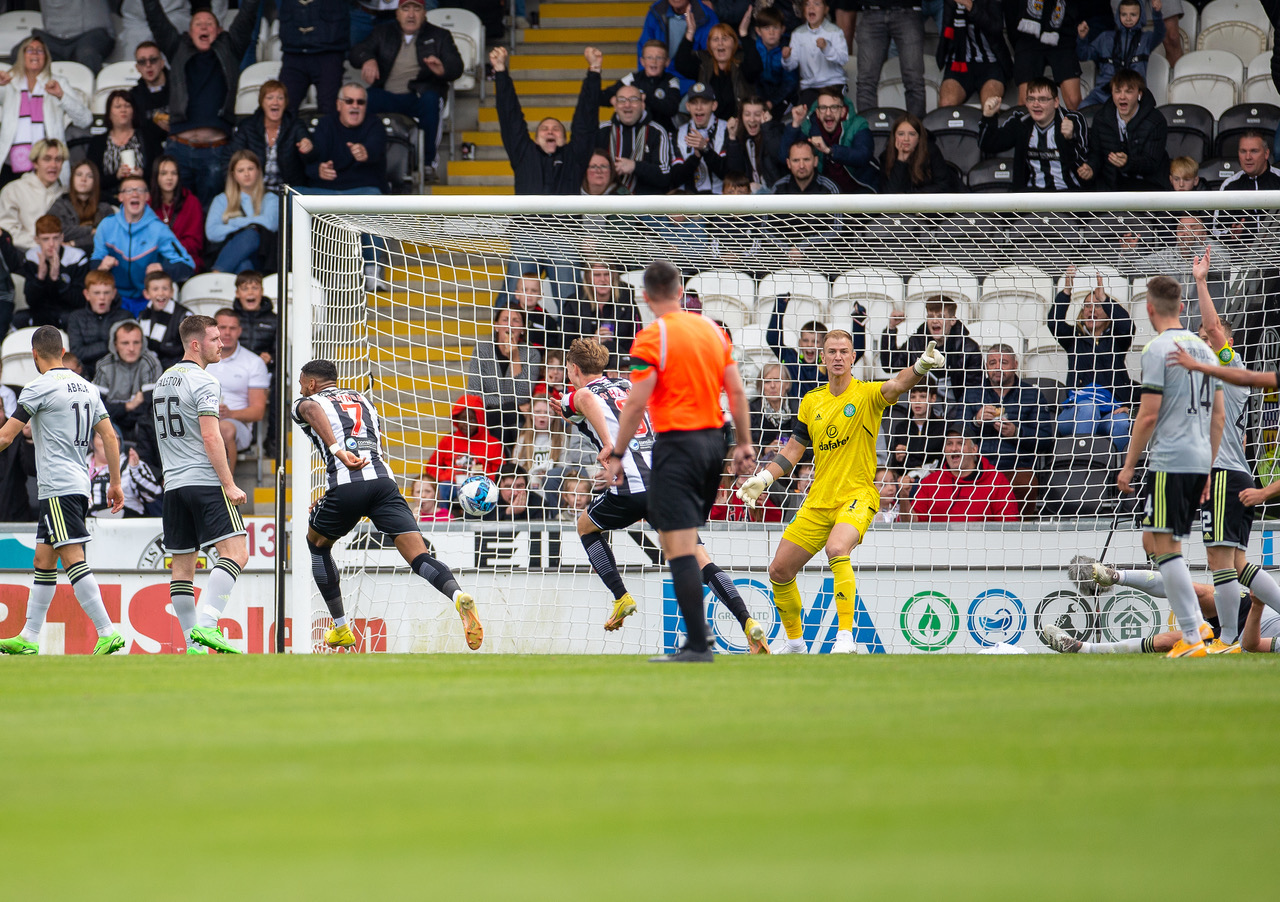 But mostly Celtic didn't play well and got what they deserved from the game, nothing at all. So, once again, well done to St Mirren who took advantage of a rare Celtic off-day and an even rarer bad day at the office from Ange Postecoglou, who joked that he had to leave the country after the result!
Celtic didn't even get the choice of kit right on Sunday so it was no surprise that St Mirren won the match. That result had little or nothing to do with their costly decision to turn away ticket sales in favour of 1,692 empty seats regardless of how the St Mirren Chairman tries to spin it.
"Overall it felt like we didn't give away our home advantage. Now it's about trying to build from here."

EXCLUSIVE: St Mirren chairman John Needham says giving Celtic fans one stand was right call and highlights 'encouraging' attendance comparisonhttps://t.co/dp2K50dsIQ pic.twitter.com/1ZSaJVnVBD

— Renfrewshire Live Sport (@RenLive_Sport) September 22, 2022