YESTERDAY was a stark reminder that ten-in-a-row is not a going to be easy. If anything, the last few weeks have proved that this year will be extremely difficult. Tactical, nothing has clicked for Celtic since returning to competitive action. With this defeat ending the first round of games, Celtic are at a cross roads and they need to bounce back or risk surrendering their place in history.
From January to March, Neil Lennon had Celtic flying towards 9IAR and another successive Treble. Fast forward to October 17 and we looked a shadow of that team. Lethargic and slow. There were a number of first team players missing due to injuries and COVID-19 but there are no excuses for not registering a single shot on target across 90 minutes.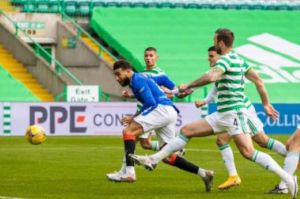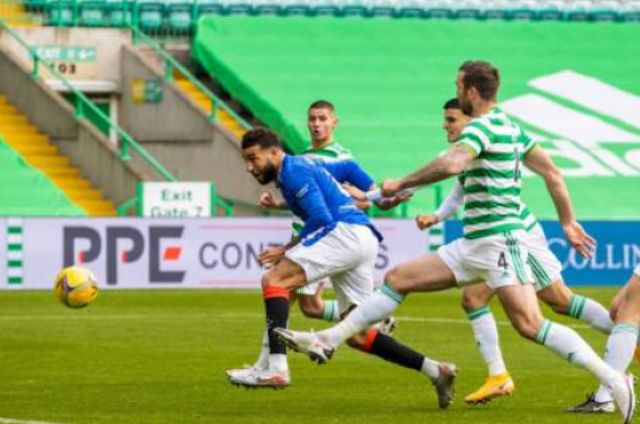 Back in December, Rangers fired two shots at Celtic in the League Cup and in the League, somehow Celtic won at Hampden due to an inspired performance by Fraser Forster but the same formation and system from the the Final worked at Parkhead. Neil Lennon and John Kennedy had two chances to see how Rangers would set up 4-3-2-1,
Rangers didn't even play that well. Two goals came from set-pieces with a central defender finding himself unmarked and able to net twice. In reality, Morelos, Barker and Kent were quiet and didn't really do much in attack. Rangers were just tough to break down, they had a system and tinkered with their shape, playing to the fact that Celtic have been unimaginative all season.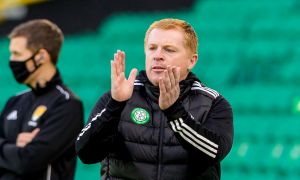 Jeremie Frimpong has been a bright spark for Celtic this year but Gerrard, Beale and McAllister decided to double up Barisic and Kamara on the ex-Man City youngster. As a result, Celtic's outball was nullified but no change came to relieve the pressure on him nor exploit the gap in the midfield, vacated by Kamara.
Moi Elyounoussi cut a dejected figure having missed a first half chance but in truth, he has offered very little playing up front and should be moved out to his preferred left side where he can take the ball and cut inside with pace.
The Celtic manager spoke about not living on past glories but he himself will know that he needs to either adapt to the new challenge, shuffle the pack and change the formation to a more balanced 4-3-3. Lennon is at a crossroads, as is Kennedy and Strachan. A sink or swim moment for the management team as the club can ill-afford any more lapses in concentration, especially with the tough run of fixtures coming up.
There were some bright sparks from the match. Stephen Welsh did not look out of place in a Celtic jersey, putting in a fairly competent performance in just his second start for the club. Diego Laxalt was also aggressive on his Celtic debut, he looks as if he will be a good signing for the team.
Brendan Rodgers set the bar very high in his time at Celtic with a level of professionalism, style and system that dominated Scottish Football. Rodgers was always tinkering with his system and knowing how to manage a game. Lennon, Kennedy and Strachan need to adopt this pragmatic approach and be able to admit that they got it wrong instead of persisting when nothing is going to give. The Irishman's departure still leaves a sour taste for many but there is an argument that one of his teams would never have been allowed to turn out such a turgid display.