As Royal Ascot returned to a strange eerie silence, on what is normally the most vibrant and colourful fixtures in the flat racing calendar, so too will Scottish football when it too begins minus what gives its atmosphere. The fans.
On 1 August John Kennedy will stand alongside Neil Lennon as the men charged with delivering 10-in-a-row and the change in atmosphere won't be used as an excuse.
Much like the thoroughbreds in Berkshire this week Celtic's assistant manager expects course experience and winning form to play a part. Kennedy is confident not only of a return to standards set, he expects Celtic will improve on last season's title winning form. A warning to bookmakers and rivals alike.
As quoted in today's Daily Record, Kennedy was in a confident mood.
"We're the best team in the country and have been for a number of years. We intend to make sure it stays that way. We trust the players that over the course of a season they'll prove they're still the strongest team. As much as everyone else will come and have a go, we'll be fully prepared."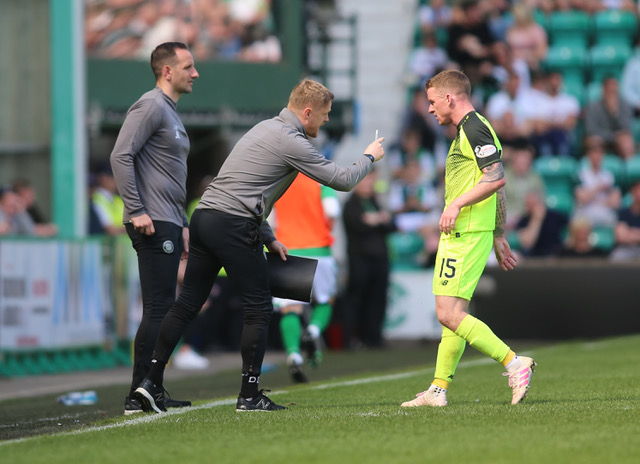 "Rangers have improved over the past few years. They've had good spells and up until the New Year they were on our tails, which was fine. They were pushing us all the way. We had no problems with that, it didn't bother us in the slightest.
"Our players responded to any questions that were asked of them and silenced the doubters in the second half of the season. I think for periods in the campaign Rangers did well. But over the course of a season they've not really fully delivered on that.
"We'll see what next season produces, if they improve again. But one thing's for sure, we will certainly be better again."
There is certainly an element of mind games to ramp up the pressure in John Kennedy's words but his choice of words is not arrogance. It is clear he knows the importance of experience when it comes to winning titles and he's also acutely aware 'the' Rangers Achilles heel is just that. Experience and staying power.
Hearing Pierre Van Hooijdonk recently discussing his own disappointment at Celtic being unable to stop Rangers winning 9-in-a-row made you realise just how the tables have turned as Celtic turn attention to a historical tenth title.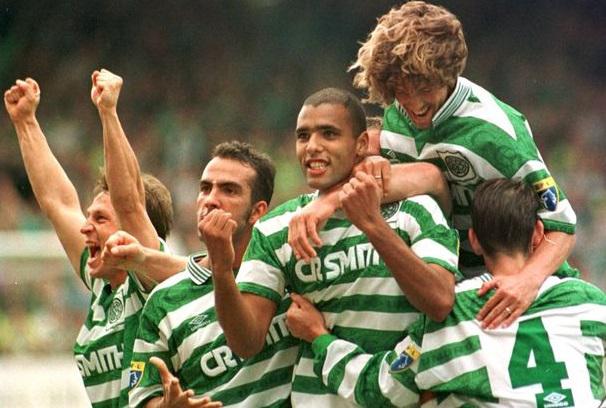 Speaking to the Lockdown Tactics podcast, as reported by the Herald, Celtic's 1995 Scottish Cup final goalscorer claimed that had it not been for Brian Laudrup Celtic could have stopped that ninth title win instead of having the nerve wracking league race of 1997-98 to stop the Ibrox club breaking Celtic's long held record.
"We were scoring goals for fun and winning games for fun, but we still could not catch Rangers. They had Brian Laudrup and Paul Gascoigne. I was frustrated. We all were.
"We lost just one game, but we still finished four points behind. "We maybe didn't feel we were a better team than Rangers but we felt we were more of a team.
"But Rangers had pure class in their individual players who could easily win games for them.
"Around about November time we felt we were really a force, probably stronger. But, again, they had Laudrup. He was different class. He 'sweary word' the Scottish League, with two fingers in his nose."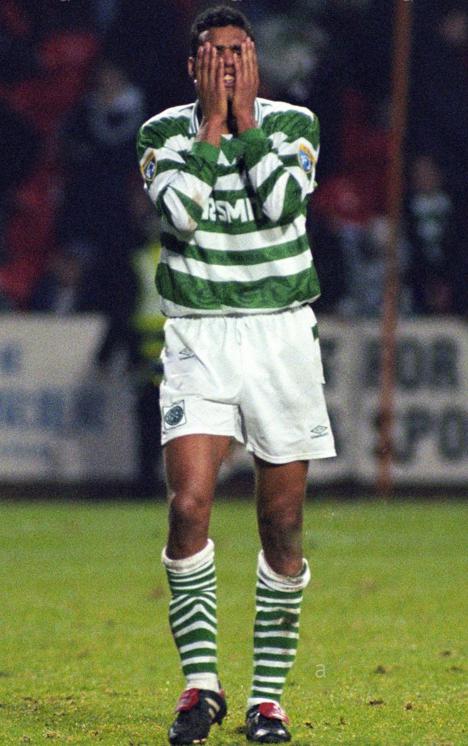 Not only a case of if my aunt had balls she'd be my uncle but also a case of revisionism from Big Pierre. Celtic did, as he rightly points out, have a great ability to put the ball in the net and entertain, but we also had a mentality issue when it came to the big head to heads. There was also an annoying propensity to draw games when opportunities arose to drive home an advantage. Losing only one game was as impressive as it had been for some time, but that inability to go in for the kill was our undoing. Remind you of anyone?
In fact what was very telling was his take on the reasoning for Rangers dominance at the time and Celtic struggling to match up. Indeed his looking back as November being where he felt Celtic could compete for the title, mirrors both of the last two seasons – and this one in particular – where 'the' Rangers believed titles were handed out at the Bells and celebrated as such:
"What was missing in our group? Maybe the experience of winning. The top players at Rangers had all played for big clubs in Europe and there was always pressure on them to win the title.
"The players Celtic signed were very good players but they came from smaller clubs. So, you have to adapt to that winning attitude and it takes time."
And it is in those words where we see just how far Celtic are now ahead and why we need to drive home the stronger mentality, experience and skill set John Kennedy alludes to as we head for a historic tenth title.
The majority of this Celtic squad are seasoned winners. Celtic have the players who are course and distance winners on several occasions.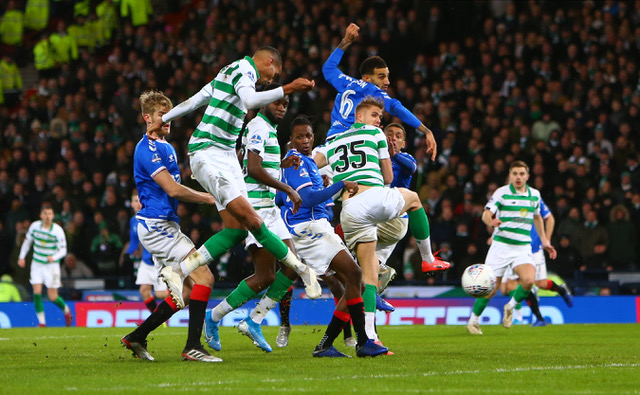 It may not mean anything is a certainty, much like this week at Royal Ascot, however you can guarantee those are the horses the bookies will be on the right side of, much as they will be when the odds for this season's title race appear.
The Ibrox club are already scrambling around for long term payment plans and overblown transfer fees on the likes of Ionis Hagi – as they did last year with Ryan Kent – and young free transfers like Calvin Bassey from Leicester City. Promising they may be, unproven they certainly are.
These players are expected to head up 'the' Rangers challenge to stop the Ten. The pressure on them will be immense and much like Pierre's team trying to stop the old club, dealing with that pressure over the course of a whole season will take more than a touch of promise.
You can sense Van Hooijdonk's clear disappointment that he and his Celtic teammates could not halt the second team to win 9-in-a-row, but what is also clear is that those tables have turned entirely.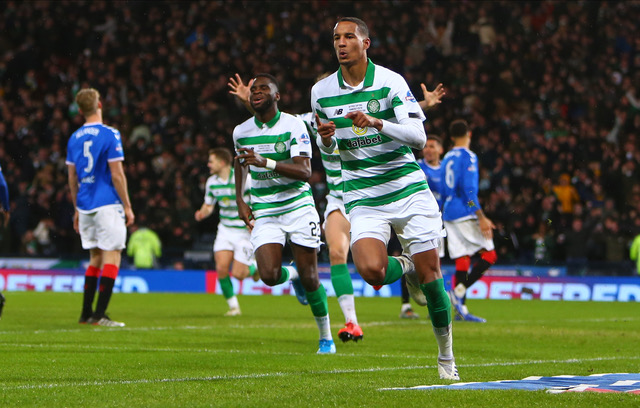 As John Kennedy points out Celtic now have that international class and have experience banked for when it is needed, not the Christmas period, but when it gets really pressured, on the run-in.
In flat racing it's often said of the sprinters that the first and the last furlongs is where the race is won. The first furlong to escape the crowding and get a good position, and the final furlong to drive home the advantage and let class prevail.
'The' Rangers so far have shown they can hold a position but not that the can find the turn of foot to burn off their rivals.
Celtic on the other hand have strode past that winning post a Champion on NINE consecutive occasions, as solid form as you can get in the book. The latest Ibrox club have proven they can secure a view of the course from the rail, not that they have the nous to see the race out. It's what separates a solid handicapper and a Group one thoroughbred.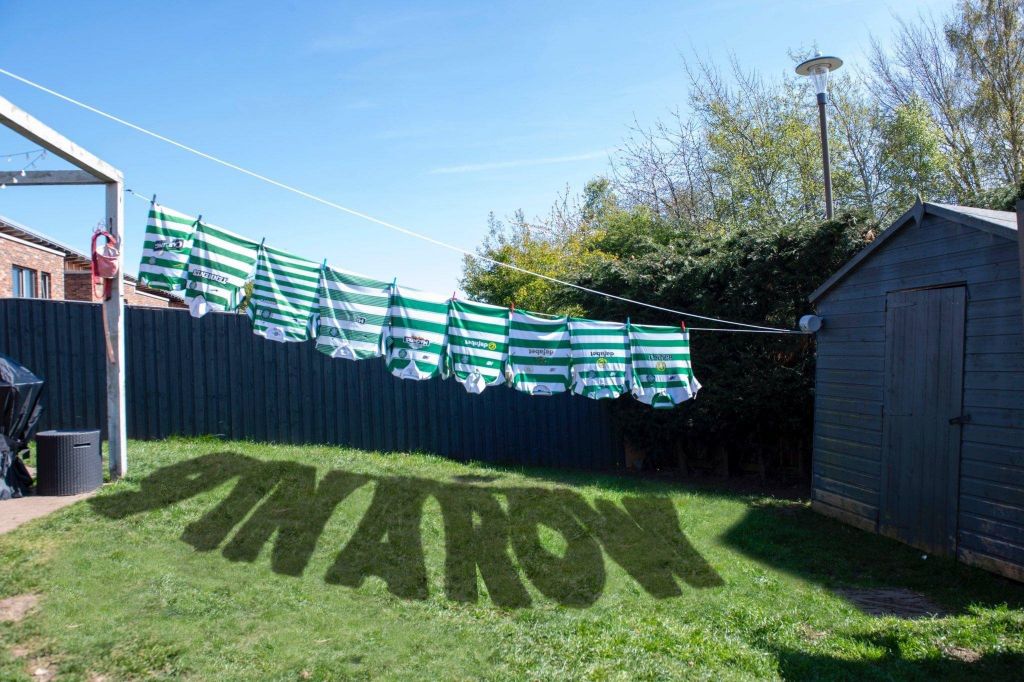 Yet in any race uncertainty comes into question. Arrogance and complacency can play a part for top class horses as well as professional footballers. One thing that seems clear is that John Kennedy isn't countenancing complacency being an issue. His intent to strive for even better this season is evidence of that.
Niall J