As Celtic head into the final Glasgow Derby of the season you'd be forgiven for thinking there is little at stake. The League title 'race' has been officially for a month yet in truth it ended with the New Year Derby defeat and the subsequent fall-out from Dubai impacting the club's results. This is a season many of us wish to see consigned to history however this game could have an important bearing on the confidence within the club as we look to the future and impact on our opponents.
theRangers have won their first league title, yet considering the meltdown across the city, and the free run they've had at all the trophies available, it's a bit of a surprise to see them not celebrating a treble.
Particularly so when they've been keen to point out just how easy a task that is to do in recent years, and they've claimed without a fully functioning rival Scottish football is all too easy to pick off. It seems they underestimated the rest of Scottish football and I wonder how many now will look at Celtic's Quadruple Treble and give it the credit it is due – no me neither.
The Saints of both Paisley an Perth have shown this theRangers side still have the same weaknesses when faced with pressure and had Celtic not been disadvantaged from the start with early match postponements and self-inflicted wounds, we may well have seen the self-same implosion result in the league race. We didn't hold their feet to the fire, and it didn't happen. As such we only have ourselves to blame. Yet we can go some way to planting the seeds of doubts in the minds of theRangers team, staff and those who run their club if Celtic can inflict defeat on the Ibrox club this lunchtime.
Confidence at Ibrox will have been rocked by the Scottish Cup exit and if this Celtic side wins today, with one of the poorest performing outfits we've had in recent memory, it could have a psychological impact ahead of next season.
Celtic, we know are in the process of ripping it up and starting again. We have a structure not fit for purpose and a team we've come to expect matches it, as such big changes are afoot.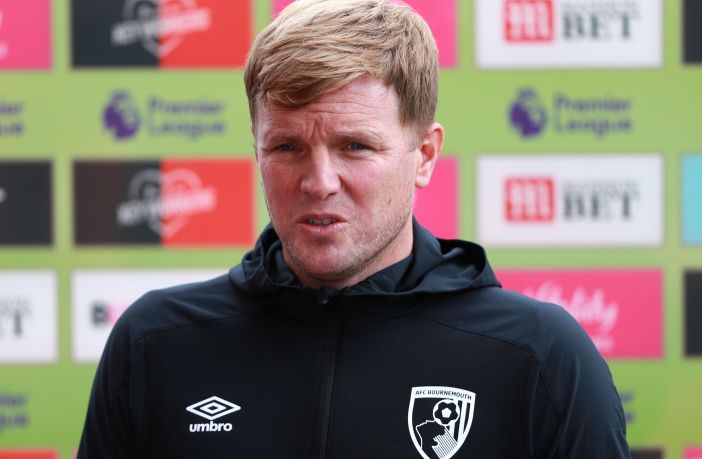 A new manager, we believe to be Eddie Howe will be watching on today (and should be appointed at some point over the next week or so), looking for those who can cut it ahead of his plans for next season. And if Celtic can win with the guard that is being removed, theRangers will certainly feel the pressure next season when a modernised Celtic starts to emerge, the soft mentality remains and will resurface. It will linger in the thoughts of everyone at Ibrox that the brave new dawn they believe they are witnessing will simply be a one-off stop as Celtic's domination is reinforced.
For Celtic today, many will see this as a match where the Hoops are simply playing for pride, some will point to Celtic wanting to end unbeaten league season for theRangers, but in truth I'm not sure enough of the Celtic team are interested in pride or the run their opponents are on.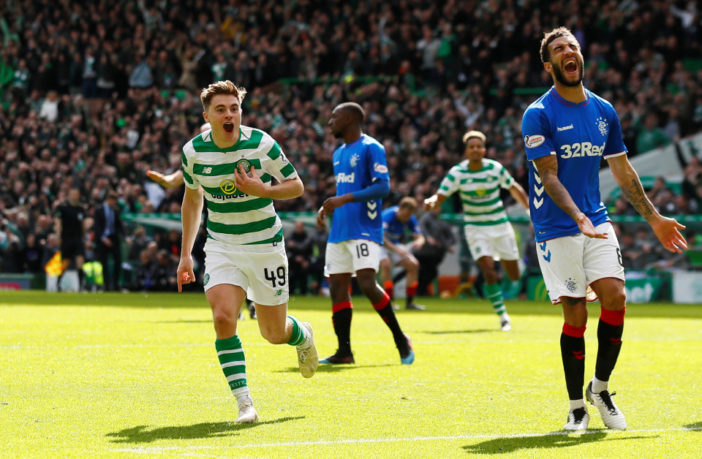 However, within the group there remains players who do care and then some. Stephen Welsh is a supporter with a shirt, James Forrest is a club legend who knows what it is all about and Callum McGregor is likely to be taking over the captaincy, and it will be from the man playing in his last ever Glasgow derby today.
As such if some Celtic players have lost the appetite for this season and are counting down the days to iced cocktails and sun loungers, these guys have to let it be known to their teammates that they are not simply representing Celtic in any old derby in a season best forgotten. Instead, they are in a position to send their Captain, the man who at one time or another has covered the back of and made life easier for every single player who takes the field for Celtic today.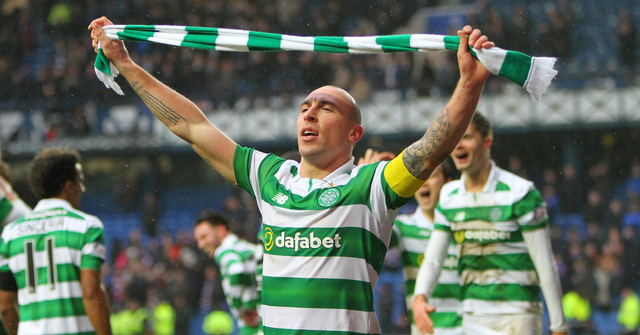 Those players owe Scott Brown this one. They can let him leave Ibrox with his head held high as the captain of yet another derby winning team. You can bet your last penny that Scott Brown will want that victory to see out his days as a Celtic Captain in this fixture particularly on their patch as the winner he is. If Celtic players care about anything they surely want to send their captain out with a win and his head held high.
I think we all concur with that. Thanks @ScottBrown8 Celtic Legend HH pic.twitter.com/vFU4w4aYZL

— Lisbon Lion (@tirnaog_09) May 2, 2021
So, you are not doing it for yourselves, if you are not motivated to play for pride, the supporters, or to stop your rivals going through a season undefeated. If none of that is enough, then make sure you call on your reserves of skill and strength, that we know you al still have in there somewhere, and do it for Scott Brown.
You may not feel you owe anyone anything his season, you may feel scunnered at the misfortune and the criticism, but you can do it for the man who has given everything he has for you and for Celtic, the Captain, Leader and Legend who will call you together in the huddle for one last time and try to inspire you.
As ever he will ask for nothing for himself, but you can give your all for him and ensure he leaves behind his time as a player in this fixture as the winner he is.
Niall J
First 50 copies of Alec McNair – Celtic's Icicle ordered will be signed by the author, David Potter…