NEIL LENNON has shut down the team leaking after dropping a few false facts to out the culprits. Has Marvin Compper started a game yet or even earned a place on the bench? But, but but…
Hearts await Celtic if we win today. You'd have to go back to 21 April 1956 to get to the last Scottish Cup Final between Celtic and Hearts and they won that final 3-1, so our revenge is long overdue.
Before that though we need to take care of Aberdeen, who have been shouting their mouths off all week, while Celtic have been much calmer, quieter. Again, Neil Lennon's influence is starting to come through.
We've heard about Neil's losses at Hampden to the likes of Ross County and St Mirren but much less about his wins, in the media, but these games are as relevant to the starting eleven for Celtic today as that 1956 defeat to Hearts in the Scottish Cup Final.
Today Celtic will have just about three quarters of the National Stadium, a consequence of the the recent series of defeats at Hampden that the Dons have suffered – it's a long old journey back to the North East after getting beat at Hampden.
Turnstiles open at 12:30 today, fans are asked to arrive early as there will be enhanced security operation in place around the stadium ???? pic.twitter.com/baOVrDrhde

— Celtic FC SLO (@CelticFCSLO) April 14, 2019
These Celtic players know that they've won 10/10 matches at Hampden so there is no fear whatsoever. They also have their eleven points advantage in the league which means they can target the Scottish Cup semi-final as their most important match of the season, played on a pitch that suits our style of football.
Even if Aberdeen had been at full strength we would still have had better players all over the park, yet they are without their captain Shinnie, their fullback Logan and their best player, former Celt, Gary Mackay Steven.
Neil Lennon knows that the Scottish Cup is crucial to his chances of getting the job on a permanent basis. He also is reluctant to take much credit for the league win when it comes, perhaps next weekend, as he sees this as a Rodgers success. But a Scottish Cup win this season, to complete an unheard of Treble Treble would be his.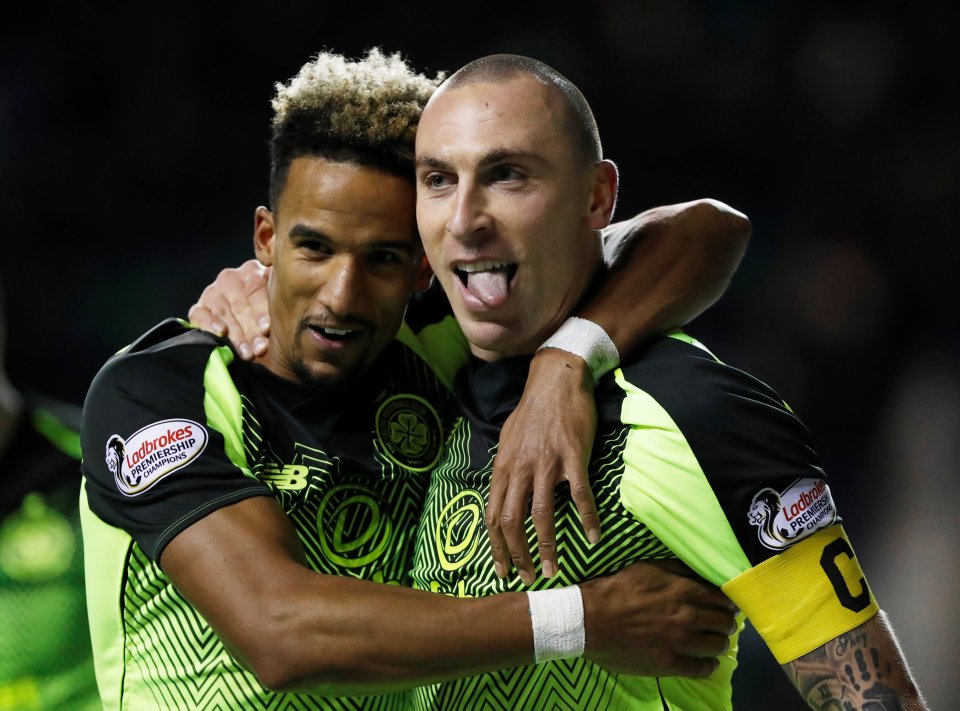 Hibs away in the quarter final was a game Rodgers could have lost – Lenny won it convincingly.
Aberdeen could have had their day had Rodgers still been here, just like he lost his perfect record at Ibrox and his unbeaten run against them on 29 December. He'd have known he was leaving even if it wasn't in the media, and could have had one eye on Leicester. But with Neil Lennon in charge today the dynamic is different. Neil is a winner and he knows what a win today means to the club, the support and to him personally.
I reckon we'll see a fine performance today that has Neil Lennon's stamp on it.
As for the team – and remember it's NOT been leaked, he might decide to go with
Bain
Lustig, Simunovic, Ajer, Tierney
Brown, McGregor
Forrest, Christie, Hayes
Edouard.
COYBIG – win today then it's a pretty much unique Scottish Cup Final against Hearts. A date with Destiny for Neil Lennon and for Celtic a chance to secure a Treble Treble. Let's do it today folks – loud and proud!