NEIL LENNON has revealed that The Celtic Star's Player of the Year James Forrest is talking to the club about extending his contract at the club, effectively making Jamesy a Celt for Life.
"He's a top, top player. He's been brilliant. From the day I first saw him until now, over that 10-year period he's been magnificent for the club. He's achieved a lot but there's still that hunger in him," Lenny said to the media, referring of course to James Forrest, as reported by Scotsman.
"He wants to extend his contract as well which is great. Rather than talking about people leaving the club we've got one there who wants to stay. So that's one we'll look at. He's still got three years left on his deal but we've already talked about an extension.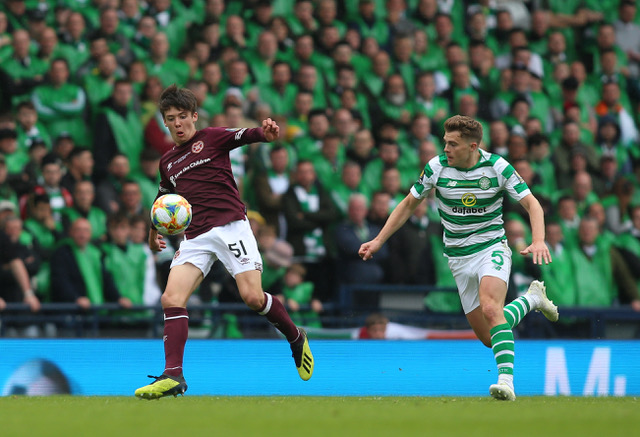 "I think he got a bit maligned a little bit for a spell or two but over the last few seasons he's really matured into a top quality player. He could go and play anywhere but I'm glad we have him. He's a brilliant player and I've never hidden my admiration for him.
The Celtic boss gave Forrest his debut and has a personal pride in how well he's done since then, being one of only two players who can pick up Nine league medals in row. The other of course being skipper Scott Brown – the one other player who could have fitted into that category would have been Mikael Lustig, who was recognised and thanked by The Green Brigade yesterday.
"I think Jamesy is the poster boy," said Lennon. "He's really the first one since the inception of all this. He broke in, scored on his debut at 18 and he's 28 now. He's player of the year, treble treble winner, played in the Champions League, and was international player of the year for Scotland. He's been doing it year in, year out.
"I had him in the development team and he was the stand-out player back then. You could see him as a first-team player within a month or so, with his temperament and ability. He's made the most of it and there's more to come from him. At 28 he's at his peak.
"We maybe have to manage him and give him a rest here and there. But when he plays he really plays. He's an outstanding player. He's not one that hogs the headlines. That's why he maybe doesn't always get the recognition because it never bothers him."
In a week when Ryan Christie has been told by Neil Lennon that he'll play the Number 10 role this season, the Celtic manager also has a notion that this could also be a position that would be ideal for James Forrest as he matures.
"He may need to play inside as he gets older," Lenny said. "He's two-footed, quick and he can get on the half-turn in those inside positions to break the lines, rather than just doing the long running all the time in the winger's position. He can play right and left – he played on the left in my first spell here.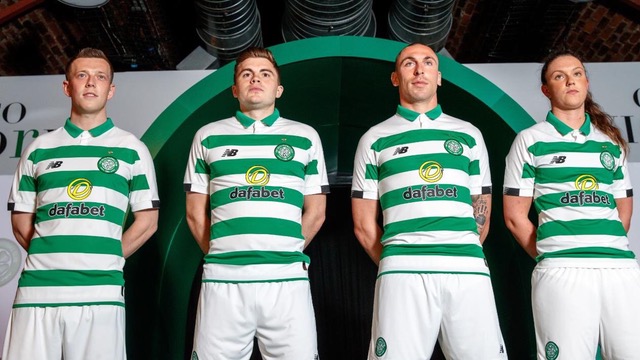 If people are getting to wise to him, can he develop his game for different positions? Of course he can, because he's got the talent.
"We'll gauge it and speak to him about it, because I quite like him in that position. He's got that change of pace that in that position can kill people. We've got a lot of other wide players as well, but whether they're up to his standard remains to be seen. If it's not working, I can always say, 'out you go' on the right or left. He's brilliant coming in from both sides."
Forrest himself is quite open to the change of position if and when it happens.
"When you're an attacker you should be able to play either side or in behind the striker. I don't mind where I play," he said.
And looking ahead to the second leg against Sarajevo at Celtic Park this week, which is something of a formality after the impressive 3-1 away win in the Bosnian capital last Tuesday night, Forrest reckons that the first goal will kill off any hopes of a fightback.
"We need to make sure we get the first goal – the last thing we want is for it to be a long night, dragging out.
"We want a comfortable win and to be feeling good about ourselves after the game," Jamesy said.
"We've got a lot of games ahead of us hopefully so we'd like to take some confidence from the game, start well, maybe get a few goals and then we'll see where we are in the next round."
Also on The Celtic Star…
Celtic Legend's Message to Green Brigade – 'Thank You My Love'
Asking Price of £25million met but are Arsenal about to sign injured Celtic Star?