After watching that shambles last night, I didn't bother opening the laptop or thinking about football. I needed time to turn my thoughts to other aspects of life before writing anything about Celtic. Having reflected on the match all day, I'm as frustrated by the players as I am the management, in fact more so in some cases as at least Neil Lennon cares about Celtic; some player's attitude suggests they don't.
I put a tweet out at half time which encapsulated this very point:
We are so easy to score against. Defence is horrendous and nobody holds the midfield. Sick of hearing the same soundbites. Players are making ridiculous errors and shape is all over the place. Management and players have been equally as bad all season.

— Liam Kelly (@cfcliamk96) November 26, 2020
The first thing that stands out to me is the gaping hole in the middle of midfield. We play with two holding midfielders, yet neither Brown nor McGregor seem capable of doing the job effectively. On one hand this is poor positioning, on the other it is caused at times by a lack of cohesion in terms of team pressing. An example of this was in the ninth minute when Callum McGregor chased down the defender and followed the ball right the way up to Sparta's goalkeeper, leaving Scott Brown with two men. As a result, Elyounoussi tucked inside to help out Brown, which then left a player free out wide. It's just a comedy of errors by not pressing as a unit. The management have to spot this, surely it shows up on Gavin Strachan's famous laptop?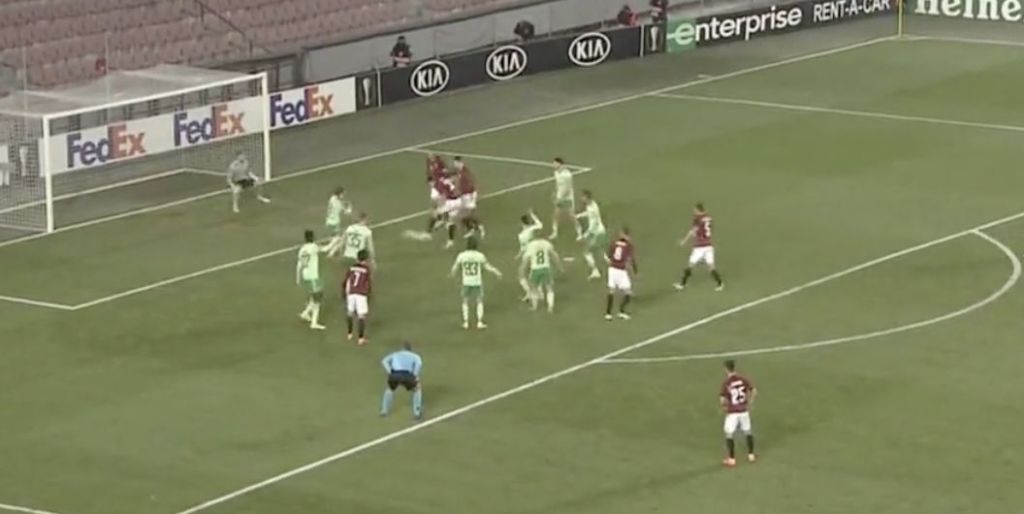 The next thing of note is the absolute basic errors such as Brown not clearing the ball at the edge of the box and McGregor playing everyone onside, swiftly followed by Ajer not clearing the ball for the second goal and then Edouard missing from five yards when he had nobody near him. These are all basic mistakes, which are nothing to do with the manager. The players have to do better.
In youth football I stood at the front post when defending corners and attacked anything in that area. Once the ball was cleared I'd automatically shout "Get out" and move our defence up. McGregor failed to do something I did from the age of seven last night and he's an international. It is utterly baffling.
Corner kicks are a real problem for us at both ends of the pitch. Remember Ryan Christie's corner which he drilled 30 yards backwards to our defence, to switch across to Brown rather than deliver it into the box? Someone from the management has to realise that Christie cannot deliver a decent corner and it is total madness to persist with him taking set pieces.
A drunk overweight Sunday league player can take a corner with the ball reaching the middle of the box, so why Christie can't manage this is astounding, but he can't so it's simple to remove him from taking them. It would also be an idea to show some imagination and maybe develop a routine or two. At the opposite end, I'd have the players working on defending set pieces all day when they return to Lennoxtown. Marking players, jumping with them, clearing your lines and pushing out together seem to be major issues. It cannot continue.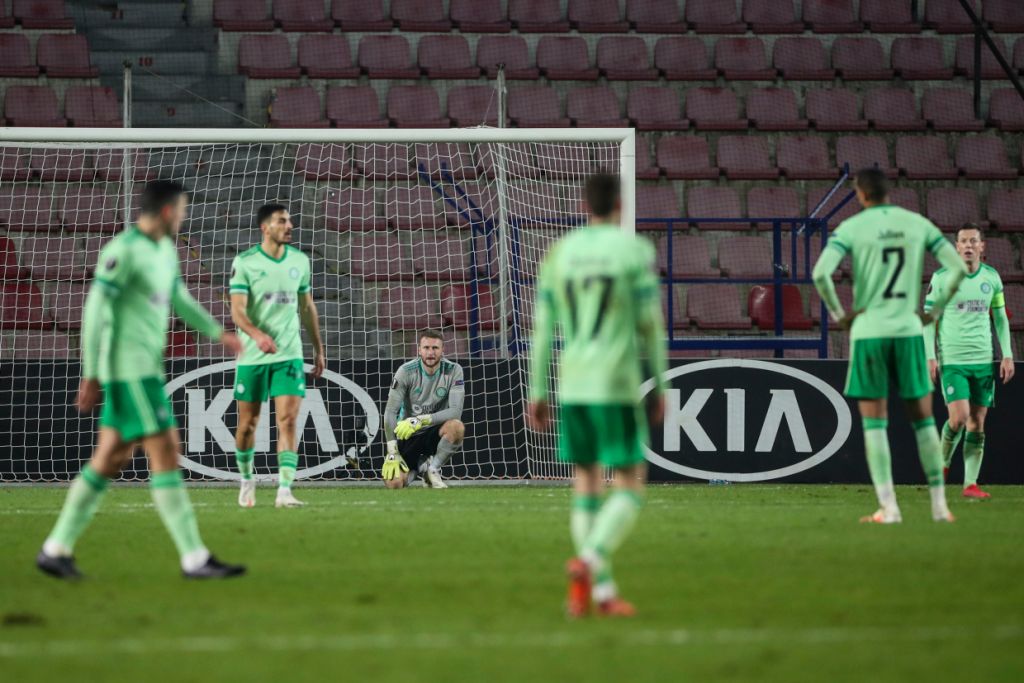 Another issue on the playing side of things is that Elhamed was supposed to be a more secure option than Frimpong but he's cost us twice against Prague and Ferencvaros now. Those claims no longer stand to scrutiny.
I'm tired of the players showing a stinking attitude and an incapability to get motivated to play for Celtic for thousands of pounds per week. Regardless of Lennon probably losing the dressing room, players should have personal pride, desire to win for their own sake and a duty to perform their job to the best of their ability, let alone their duty to the support. In any other industry if you down tools and don't try your best, you get sacked.
On the management side of things, it just seems ridiculous now. There are ludicrous and untrue comments after the match such as "we were excellent for 35 minutes." There seems to be a real problem with Lennon not knowing his best team or his best formation and yet we are almost in December. The inability to set the side up with a proper shape and structure is alarming, as is the inability to change things quickly enough. It is also the manager's job to motivate his players, as much as I find it pathetic that players need motivating in the first place. For Lennon to say his team lack hunger is concerning.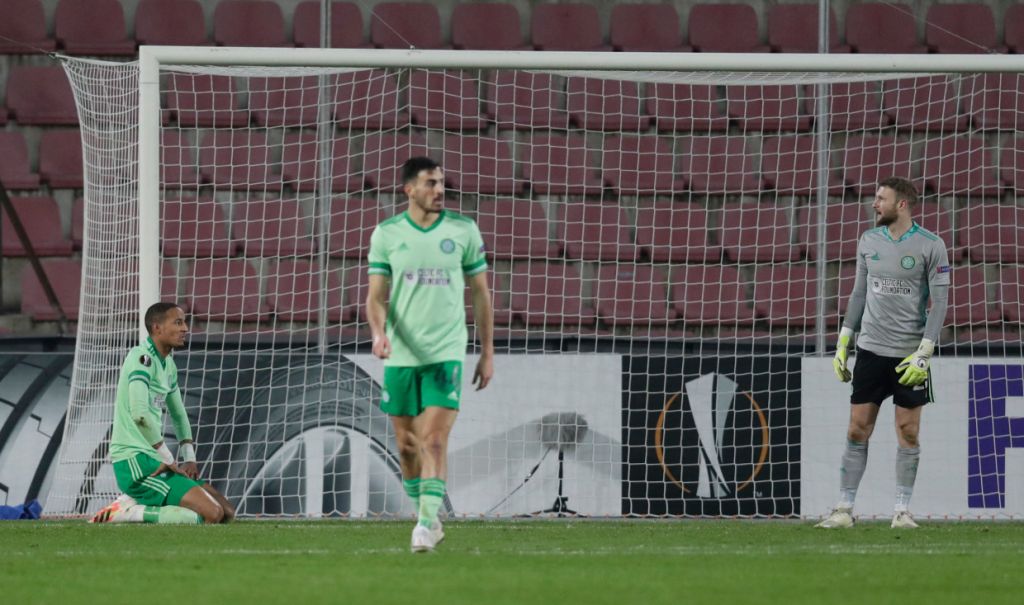 It's got to the stage now where I feel that the only hope of winning matches is Griffiths and Edouard starting together up front and outscoring the opposition. Our defence and midfield have been dreadful, it is often overlooked how bad our midfielders have been. There needs to be a change in management but the players also need to stop making ridiculous basic mistakes and engage their brain. I played for Bournemouth youth team and then Semi-Pro football, I'd never have done something like Scott Brown did against Hibs at the weekend or like McGregor did last night. Anyone with a football brain, who has played at that half decent sort of level wouldn't. These players are in a different stratosphere to me, they're international professionals, and yet doing outrageous braindead things.
There needs to be major change. We have had seven or eight of the last league titles handed on a plate to us, where we were about 1/20 to win the title. We had a challenge last year and won it, this is our second challenge in a decade and we're playing the worst football in my lifetime. Its not an acceptable capitulation. I've always said a quadruple treble is a much harder achievement than ten in a row. Bizarrely, we're making harder work of the latter.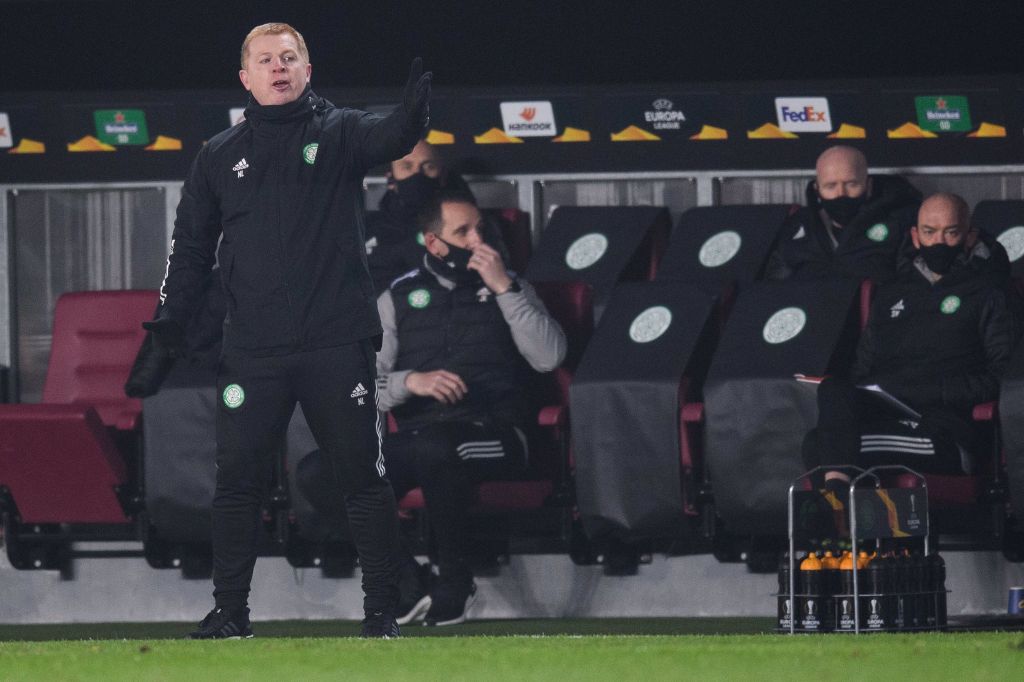 You can't get humiliated home and away by Sparta Prague reserves, not get a shot on target against the Rangers, win two games in nine matches, fail to beat Aberdeen and Hibs, win by the skin of your teeth against poor sides all season, not know your best XI or shape in late November etc. This is worse football than we saw under Tony Mowbray now.
A new management team is required and the players need to look at themselves too.