It's been a long five years since Celtic Park last heard that famous Champions League anthem on a European night, and today the draw for the group stages of Europe's premier competition brings that return ever closer.
Celtic – as automatic qualifiers for the competition – have thankfully been spared the anxiety of the qualification process, allowing supporters time to reminisce of past sojourns and repeatedly go through the all the permutations that may result in a favourable draw this time around.
Come 5pm tonight we'll know the opponents Celtic will face, as the wait for a long overdue return to the top table of European cup competition edges ever closer – and then we'll be back to remembering those famous nights under the lights and plotting just where they might arise again.
One of the most famous strikes of any Celtic European campaign of course came courtesy of the wondrous left boot of Shunsuke Nakamura, with a stunning 30-yard free kick struck past Manchester United's Edwin Van Der Sar in 2006 – a goal that saw Celtic qualify for the last 16 of the Champions League under Gordon Strachan – and one of Celtic's current band of Japanese stars remembers it well.
Reo Hatate only joined Celtic in January but he was aware of the club from a young age – his NINTH birthday to be exact. As that was the night Hatate, as reported in Daily Record, watched Nakamura score THAT goal and inspire the next generation of Japanese footballers.
"I still remember the goal that Shunsuke scored. It's one of the most famous goals ever scored by a Japanese player. It's fantastic for me to now be playing on that stage. A goal in any game is very important whether it's a domestic game or the Champions League.

"But my countryman achieved a great thing by scoring that goal that night and I'd like to make my mark in the competition by scoring a goal like that. It would be great to create history like Nakamura did."
Nakamura may have inspired a young Reo Hatate to follow his dream, but the Champions League platform could also be key to Hatate realising another ambition. And if Reo watches that game back he might just spot the current Celtic captain at the game as one of the ball-boys.
With Kyogo and Daizen Maeda all but assured of a place in Japan's World Cup squad, Hatate although now capped, still remains on the periphery. Yet he's fully aware stand-out performances in the Champions League means a place in Qatar could yet be his.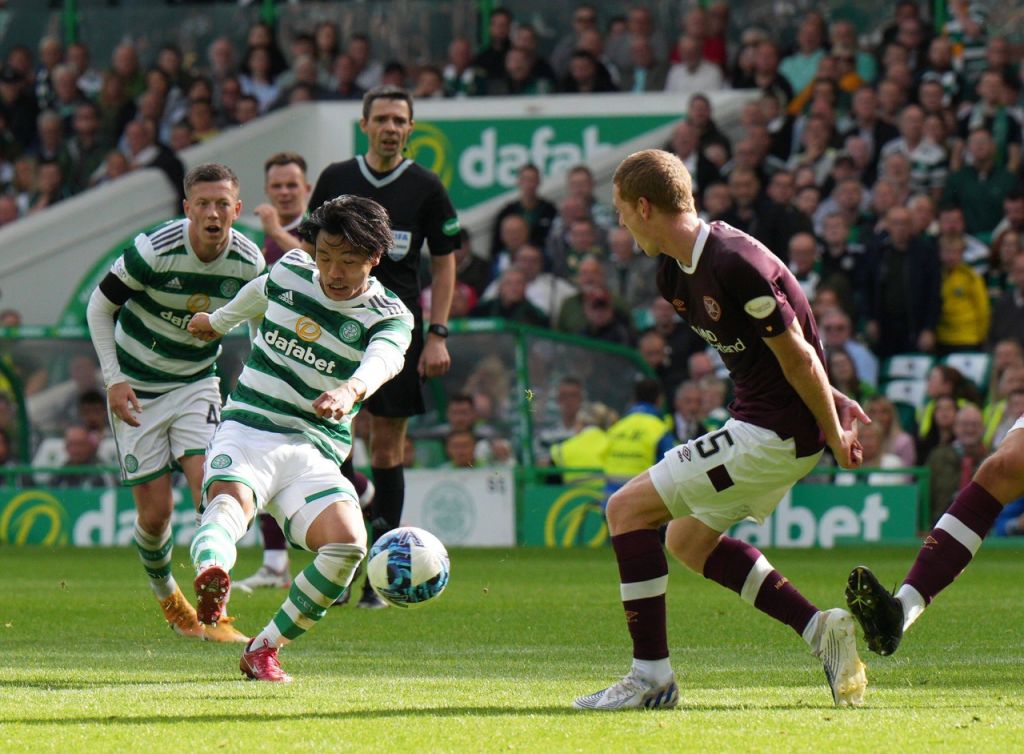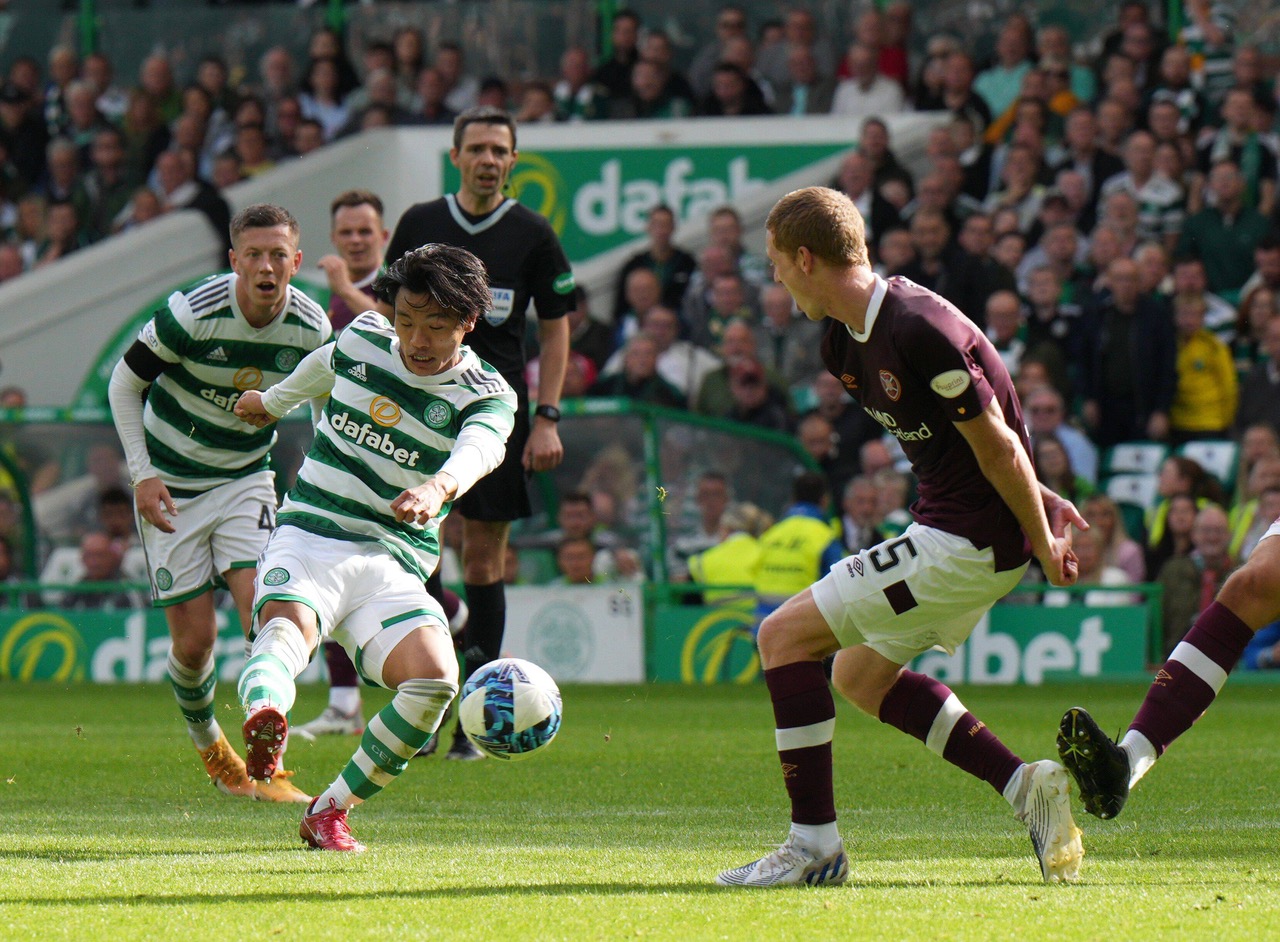 "It would be a great honour if I could play for Japan at the World Cup. It's the biggest stage in international football and, of course, once you play for your country once it becomes your ambition.

"But for me, the most important thing right now is to play very well for Celtic. To have a chance of playing at the World Cup, I have to give absolutely everything I can for my club in the next few months. If I'm not playing well there it will be difficult for the national coach to select me. But, of course, I hope to make the squad.

"Playing in the Champions League can help me do that as it's the biggest stage in club football. Every game is watched all over the world. It's been a big dream for me since I was a kid. The opportunity to play in it is one of the reasons I came to Celtic."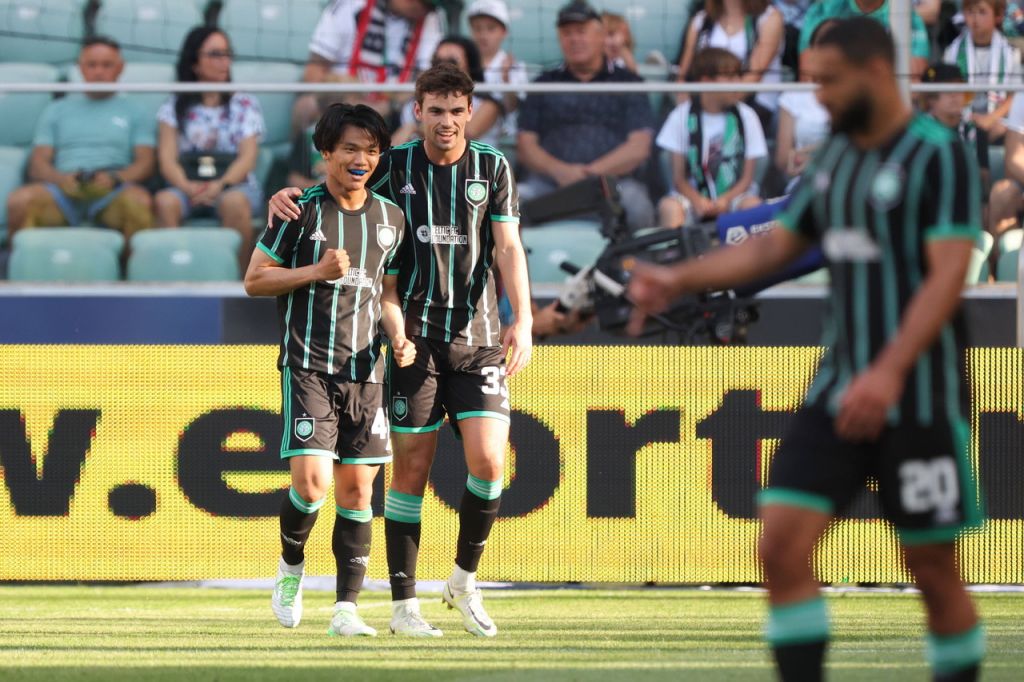 Playing for Celtic and performing in the Champions League must have seemed a long way off for Reo, when back in Japan, his education saw him go through university and qualify initially to be a PE teacher. Understandably, Hatate at that stage wasn't sure if he'd be training the next generation of Nakamura's or if he'd be the one to follow in the footsteps of their legendary countryman.
"Back then I didn't imagine that I'd be looking towards playing in the Champions League one day. I'm not sure if I thought I could train players for the Champions League or that one day I would be thinking about playing in it myself.

"Although it wasn't a normal path, in some way I think that my time at university helped me get to this point in my career. Because I took this different route into professional football, I think I appreciate what I have got at Celtic a little more.

"To play football for a profession is an amazing thing, but during those four years at university I also had a great time. Both experiences are important for me. I am happy with the path my life has taken to this point. This is why I am enjoying my life so much now. I love everything about being a professional footballer."
Big European nights need big game performers and Reo Hatate has already proved himself to thrive under the lights at a packed Celtic Park, after scoring twice in his Glasgow Derby bow at Celtic Park in February – although Hatate admits to being in disbelief when the first goal went in and bedlam erupted around him.
"It  was an amazing game with an incredible atmosphere. The reason I was so calm after I scored was that I couldn't believe it had happened. I hadn't thought about scoring before the game, so I was a bit surprised when it happened not once but twice. I just didn't know what to do, so I didn't really celebrate, even though I could see that everyone else in the stadium was going crazy.

"If I score another next week, I'm still not sure if I'd know what to do. Of course, the games against (the)Rangers are important, but everyone is important for me. We have two matches to play before we think about theRangers match. When it comes around, we'll be ready. I prepare in the best way possible for the next match."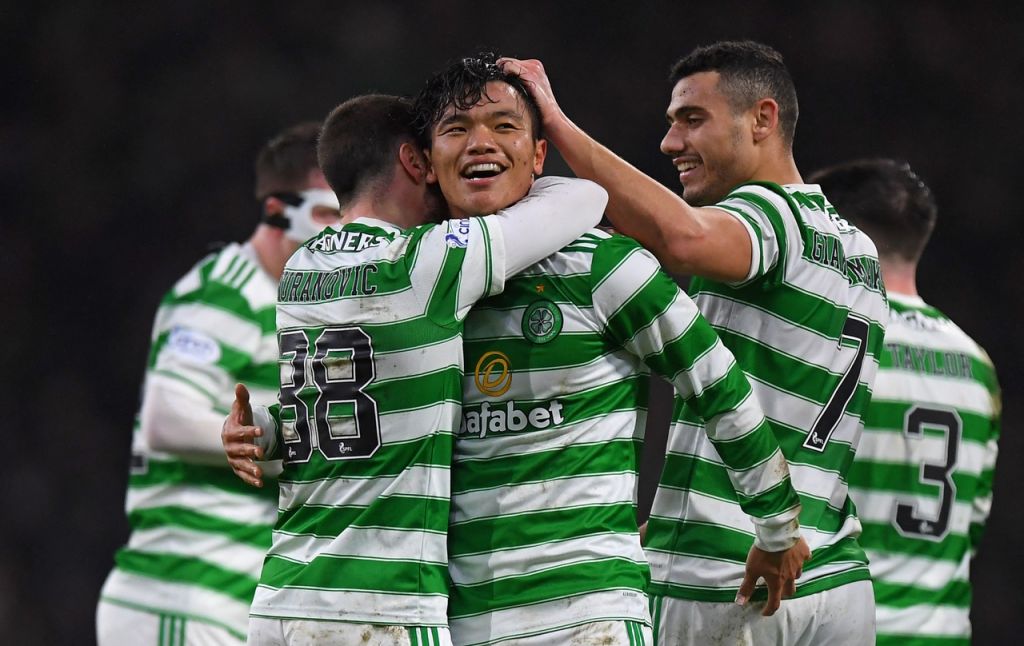 For now, the Glasgow Derby can wait. First up comes the draw for the Champions League and then it's over to Ange Postecoglou and his rebuilt Champions League squad to chart a course through waters Celtic haven't had to navigate for five long seasons.
However, as a nine-year-old who was inspired by a Japanese legend in green and white hoops, perhaps Reo Hatate is in the place he was meant to be when it comes to writing a fresh chapter in Celtic's European history.
Niall J