THERE'S a new Podcast out from the Bhoys at 90 Minute Cynic and the agenda is very much all about what happened at Ibrox on Saturday.
Chris Gallagher is joined on the panel by Iain Dougan and Martin Friel and the three of them discuss the 1-0 defeat to the Rangers, focusing on Brendan Rodgers, Scott Brown and Mikael Lustig, the Celtic formation, the overall performance and concludes with a review of where this leaves Celtic…
If you would like to write for The Celtic Star, we'd love to hear from you. You can write about any Celtic related subject you want and we'll get it published on the site for you. Simply email your submission to editor@thecelticstar.co.uk and we'll do the rest. HH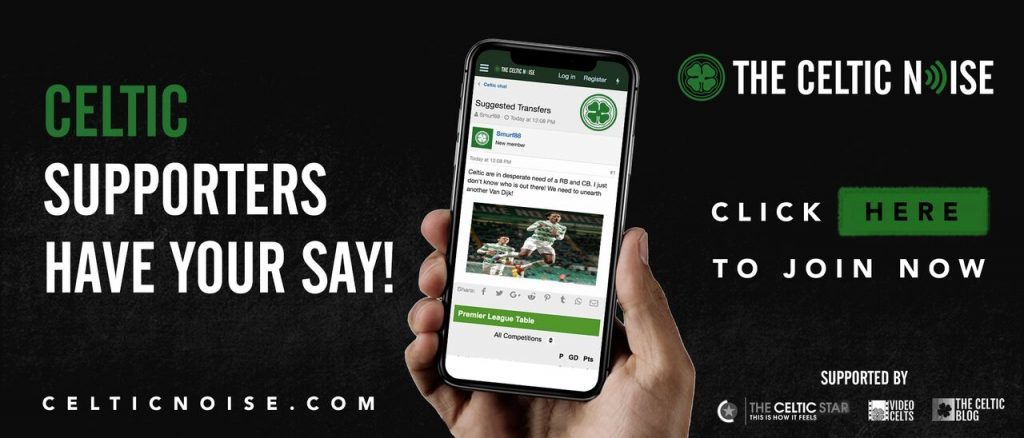 Also on The Celtic Star…
Timothy's on his Weah, is Bayo bid next?…See HERE.
Revealed, The Celtic star who has played most minutes this season across European football…See HERE.
Cat and Mouse or Russian Roulette, Craig Gordon on this Sweeper-Keeper carry-on…See HERE.
Jim Craig – Bonner, McGrain, Reid, Aitken, W McStay, MacLeod, Colquhoun, P McStay, McGarvey, Sinclair and McClair…See HERE.
Celtic, 2018 – Here' to the Year That's Awa'…From "Poor Children" and "Dinner Tables" to paying a £2m bonus…See HERE.