On Sunday morning we ran a poll on The Celtic Star asking the following question: The Emirates Paradise – Would you be supportive of incoming CEO Dominic McKay selling Celtic Park Stadium naming rights if the price is right?
Read below Niall J's article on this subject. Money is going to be tight for all clubs as a result of the pandemic and Celtic's accounts in the summer are going to be the worst this century. Dear knows how some other clubs – like the Scottish Champions elect are going to survive this financial crisis. Their old club died shortly after the lat time they won the league did they not?
The results of the Poll as things stand are that 83% of Celtic Supporters – having read Niall J's article bellow – would be supportive of Dominic McKay selling naming rights for Celtic Park when we take over as our new CEO on 1 July.
Just 12% of supporters are against the idea while 5% are undecided. 563 supporters took part in the voting and if you want to add your own vote you can vote below, but please read the article first.
 Loading ...
Celtic's incoming CEO Dominic McKay had a reputation for maximising available income streams at Scottish Rugby. He managed this without damaging the reputation or brand of Scottish Rugby itself, this is something that of course is a fine line to tread, a questionable reputation, standard of product or skeletons in the closet can all impact on the brand you are trying to protect a such choosing the right partner is important, it is just as important to protect what your supporter or indeed consumer base hold dear.
One of the most significant deals signed by McKay in his time as COO was the deal to bring BT in as a major sponsorship partner. In what was a huge multi-million-pound investment in Rugby across the national team, pro sides Glasgow Warriors and Edinburgh as well as grass roots level investment, was also something that may have seemed controversial and that's because it was. Murrayfield stadium is known worldwide as the home of Scottish Rugby. As part of that overall sponsorship deal BT were very keen indeed to have access to the naming rights for the stadium as part of their contract.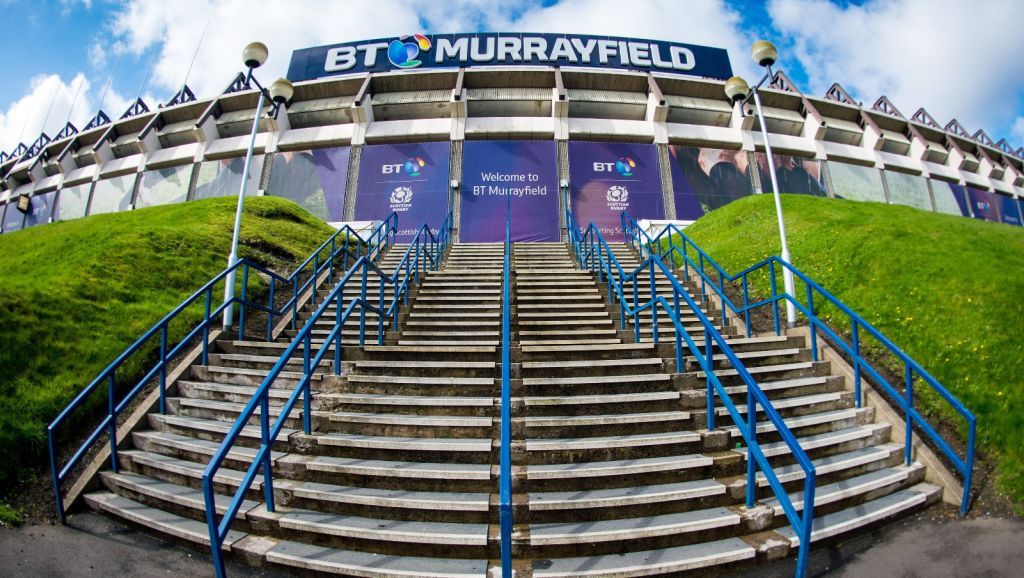 The deal saw the venue renamed as BT Murrayfield Stadium and included sponsorship of Scotland's domestic league and cup competitions and the Scotland 7s side. It also included setting up new academies from Scottish Rugby for the development of young talent. The deal followed an earlier tie-up involving sponsorship of Glasgow Warriors and Edinburgh Rugby's shirts.
Speaking of the deal at the time Dominic McKay, said via the official SRU website:
"In branding our home the BT Murrayfield stadium it reiterates our joint view that the name of the home of Scottish rugby that has been synonymous with the game in our country since 1925 had to be retained."
With a fine line to walk McKay came out well, the name of Murrayfield remained and the sponsor had the name attached for all media coverage over the course of the deal. You have to say it was a fine piece of negotiating on the part of Celtic's future CEO. Now of course Dominic McKay switches sports and seniority of role as the Celtic season ticket holder moves from supporter to club custodian at Celtic as of 1 July. As part of his new role sponsorship and product tie-ins between Celtic and potential sponsors will be something he will be dealing with in everything from board games in the club superstore to the shirt sponsor.
So, what about those naming rights to Celtic Park is that something the support would consider as part of a sole sponsor of the rights or indeed as part of an overall package involving all of Celtic's footballing operations?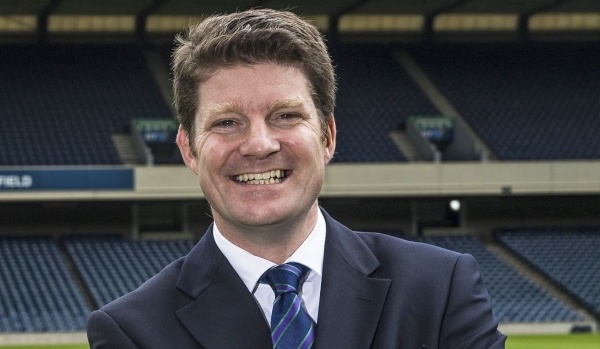 As Celtic try and position themselves as a major European club ahead of the upcoming changes to the Champions League format, due to come into play in 2024, maximising available income streams that are not at odds with the brand could well be vital moving forward as we try and ensure we maintain our position as Scotland's most successful club next season and ensure we are positioned for the possibility of automatic qualification for UEFA's premier tournament next season.
For now, current shirt sponsor Dafabet's seven-year deal runs until 2025, as such for the time being any stadium naming rights would have to run independently of that deal unless the betting firm were looking to supplement the shirt sponsorship and add the naming rights to their deal.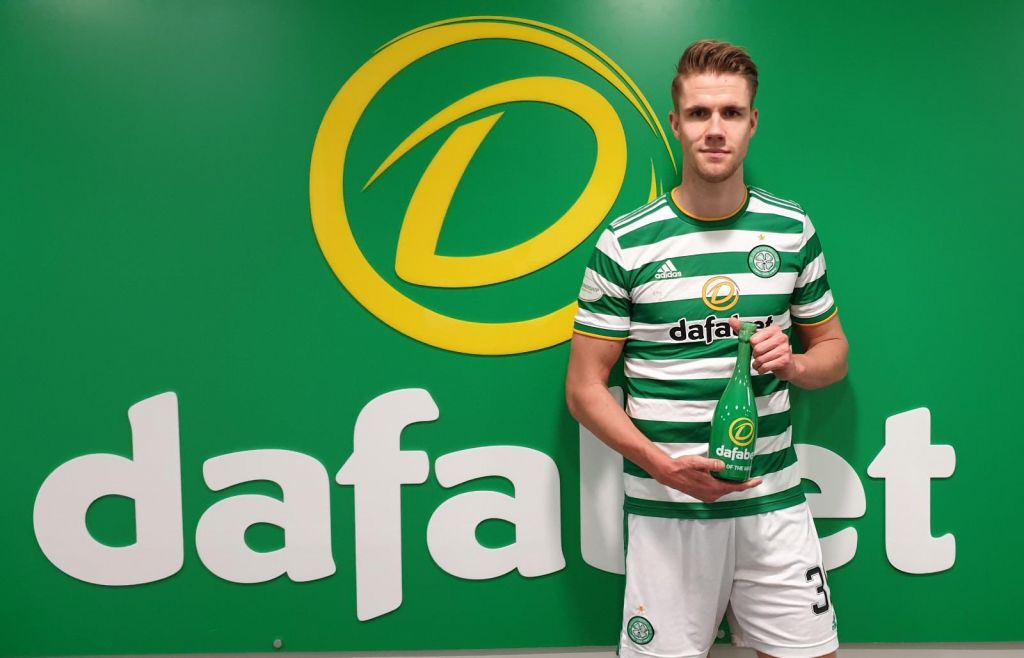 For some fans you would assume there would be concerns. The name of Celtic Park of course means a great deal to many, and understandably so, but would a sponsorship deal really impact on what the fans call the stadium or would we be able to separate that attachment from a lucrative sponsorship deal?
As it stands some already call the stadium Parkhead, as I'm regularly chided for, however that was what my family brought me up with. Whilst in the coffee shops of Byres Road it appears 'Parkers' has become a term used by some. Indeed, given the choice of Parkers over 'Dafabet Celtic Park' I think I'd plump for the latter.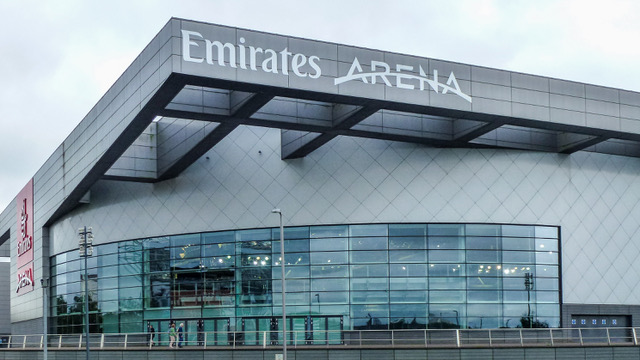 There will of course be a lot of debate going forward when it comes to the involvement of both alcohol and betting firms as suitable partners and again that is understandable in this day and age. Yet across the road from Celtic Park lies the purpose-built main venue for the 2014 Commonwealth Games, The Emirates Arena. Would Emirates with no connection to gambling or alcohol consider having both the Arena and Celtic Park a worthwhile addition to their sponsorship portfolio?
The Emirates Paradise has a certain ring to it, does it not? In truth no sponsor would be willing to get involved in any case if there was strong resistance from the support. So, what do the supporters think? What is in a name? Would we accept Celtic Park's naming right being sold along the same lines as BT Murrayfield? Let us know what you think.
You can add a comment below or email editor@thecelticstar.co.uk if you want to contribute an Opinion Piece to this site. And for everyone else please simply not below in our Stadium Naming Rights poll. IF THE MONEY IS RIGHT would you support Celtic Park being rebranded and renamed as something like The Emirates Paradise?  One supporter, one vote each.
 Loading ...
Niall J