Fran Alonso was glad to see his side secure another victory in the SWPL1 yesterday and relieved to report that Caitlin Hayes is fine after suffering a bad head-knock that ended her afternoon captaining the side after just seven minutes of the 3-0 win over Aberdeen at the Balmoral Stadium.
The Celtic players and indeed the manager himself lost their match focus in that first half after the horror injury and that was illustrated when Clarissa Larisey failed to hit the target from the penalty spot from the restart after the long delay for treatment to the Celtic centre-half.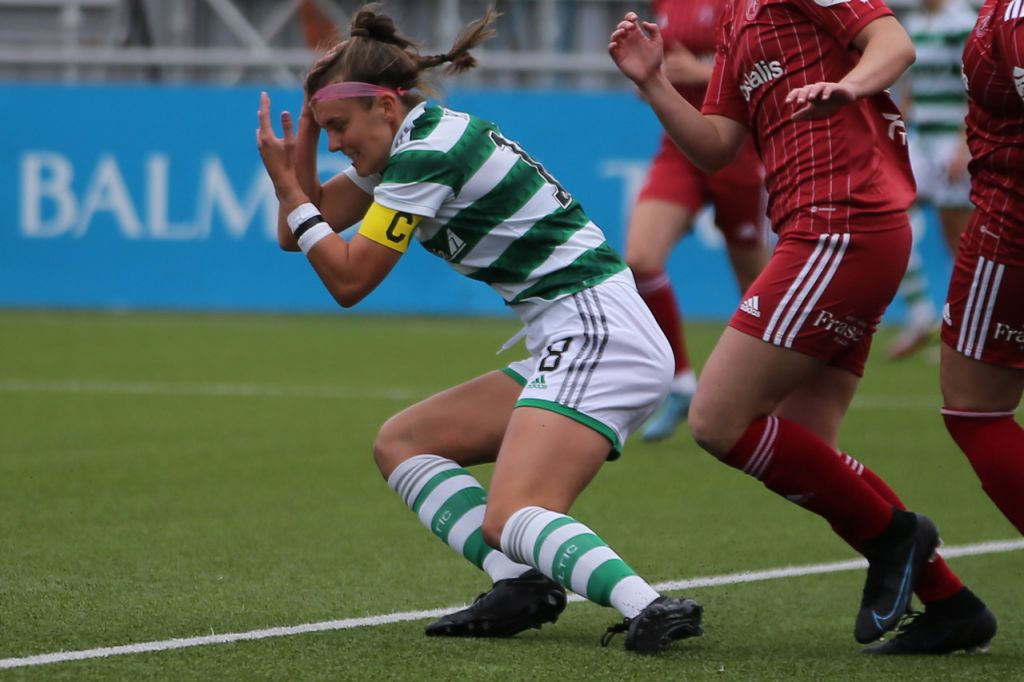 "It was a difficult game, we from the beginning. It's the longest trip that we do in the league and I think we actually started very well," Alonso told Colette Carr from Celtic TV after the dust had settled on Celtic's sixth consecutive SWPL1 win of the season.
"The Caitlin incident shocked us all. She's fine but it didn't look great because of all the blood so we were all shocked. After that we lost concentration and didn't play at our normal level, obviously we missed the penalty straight after, we hit the post as well but we managed to score a goal.
"We knew until we scored one more that it the three points were in danger because Aberdeen are a very good team and especially very good at the counter-attack.
"In the second half we were very different. We had a chat in the changing room then we moved the ball much quicker, spaces started to appear and I am very happy with the second half performance.
"For the first half we could have had better concentration but I don't want to take anything from the opponent because I felt that they were very good today. Aberdeen are very well drilled, they know their strengths and they made it hard for us. They even created a few chances.
"So a tough place to come but I am delighted because we got the three points and another clean sheet."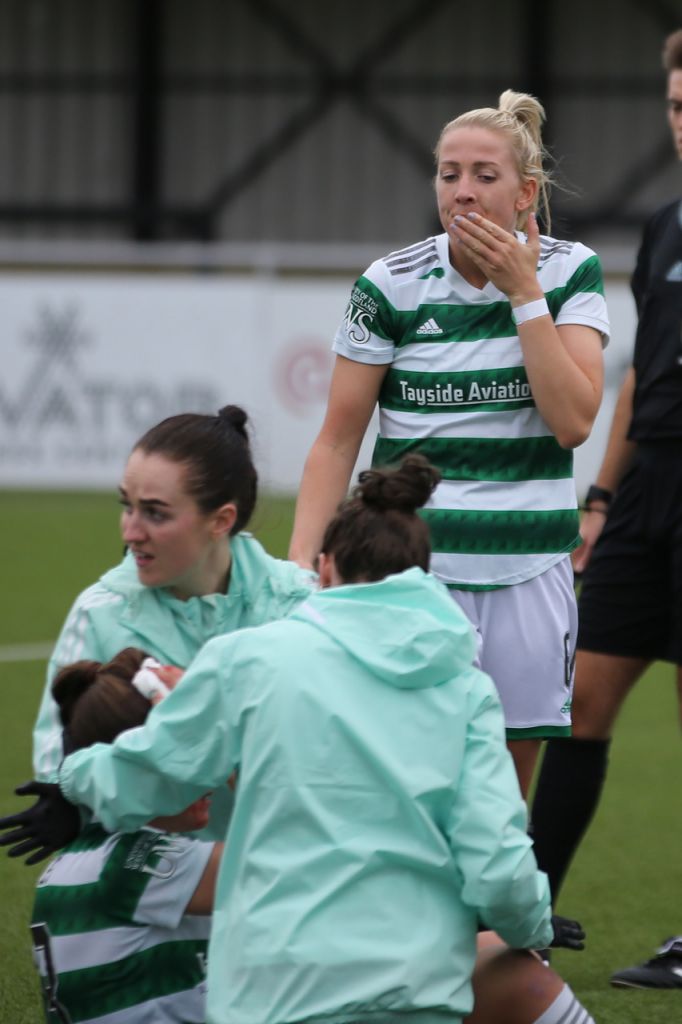 ON Caitlin's injury, Alonso added: "It's something that we never want to see but it sometimes happens, it's part of football and when something like that happens we need to make sure we keep our concentration levels. It's very important. They created as many chances in the first 45 minutes as we have conceded in the whole season so far in terms of chances and that happened because our concentration wasn't there.
"I am guilty of it too. I lost my concentration too as I was more worried about the player than about the game because when you see someone with a lot of blood…but actually she is fine. It's a big lesson for us.
"The good thing is we take the lesson but we are happy to go back to Glasgow with three points and a clean sheet. So a big learning experience but hopefully not a lot of damage done, apart from poor Caitlin who is going to have a couple of days with a sore head."
🗣 "We take the lessons from today but are happy to come back to Glasgow with three points"

Manager Fran Alonso shares his thoughts with @CelticTV post #ABECEL ⤵️ pic.twitter.com/BAvhr5lNv4

— Celtic FC Women (@CelticFCWomen) September 26, 2022
Turn the page to check out all of The Celtic Star's photographs from yesterday's match….