SCOTT BROWN has been at the centre of Celtic's midfield since Gordon Strachan paid over £4 million to Hibs in the summer of 2007. In this, his testimonial year, Brown has been playing some of his best, most influential football of his career.
After Stephen McManus departed Celtic to follow Strachan to Middlesbrough, Tony Mowbray defied Peter Lawwell and gave the 24-year-old the captaincy. Since then, Brown has carried the weight of the captaincy under Mowbray and then Neil Lennon until he left in 2014 with Brown having captained Celtic in consecutive Champions League campaigns.
Although, an injury riddled two-years under Ronny Deila led to criticism from fans and critics, with many questioning whether Brown was able to continue at the highest level that he'd defined himself by. Epitomised by Brown making Andy Halliday look like Iniesta in THAT Scottish Cup semi final! However, the arrival of Brendan Rodgers has turned Brown into Celtic's anchor, their omnipresent rock that has thwarted opponents and excited fans.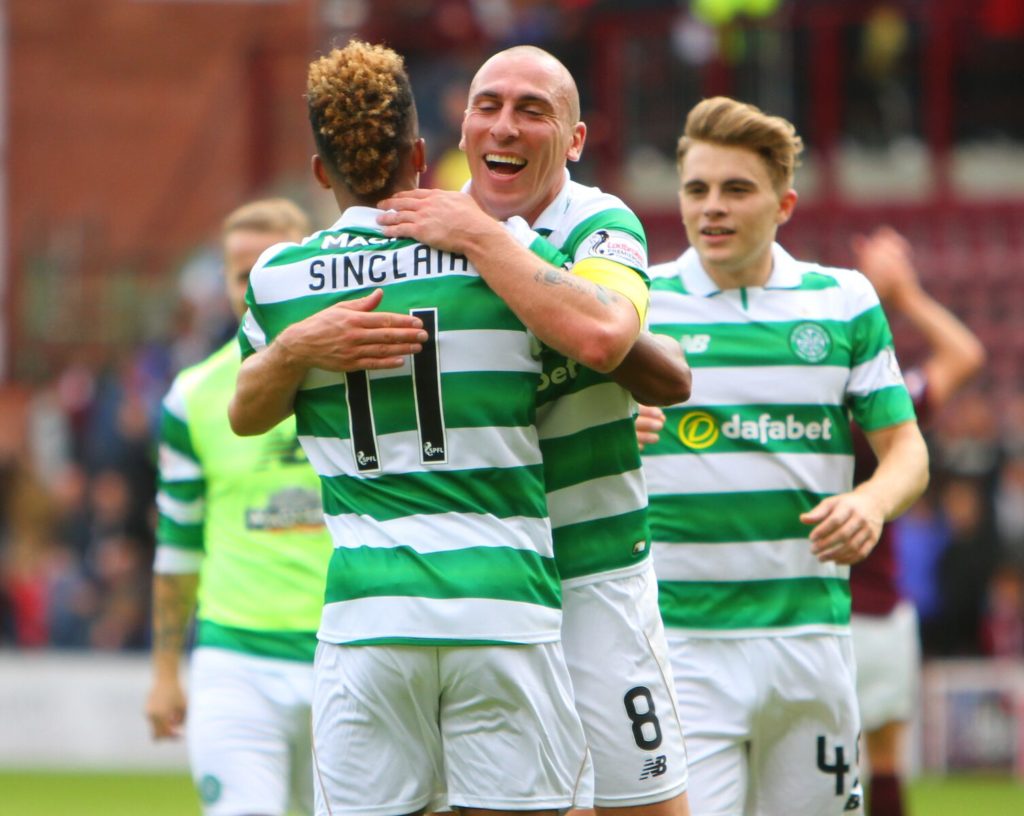 Brown's game has developed from the youthful, aggressive and attacking role in the midfield for Celtic into a more defensive role – albeit retaining his aggression. Wearing his heart on his sleeve, still, Brown has matured from the live wire that allowed glimpses of rashness into his game, to the frustration of supporters and management teams. Brown cuts a more mature figure that will enforce himself on the opposition midfield and control the tempo of the game, without troubling the red card count.
Brendan Rodgers' building of his team around Brown has been reinforced by results where our captain has been absent – draws at home to St Johnstone and Hibs coming to mind. The shape that Rodgers has installed into his side, the pace and press of the game is defined by Brown remaining central and vocal. He knows everyone's roles and instructs the orders of Brendan to his teammates. However, in the matches that Brown has been unavailable, Celtic have struggled to impose their game and this shape has been lost.
In the last two Champions League seasons, we have seen Brown dominate and win battles in the middle of the park when it could be perceived that the odds were stacked against him. Pitted against the likes of David Silva, Iniesta, Kevin De Bruyne, Vidal and Verrati, Brown has excelled in the Champions League, despite occasional unfortunate results, Brown finished the group stages with 96% pass accuracy.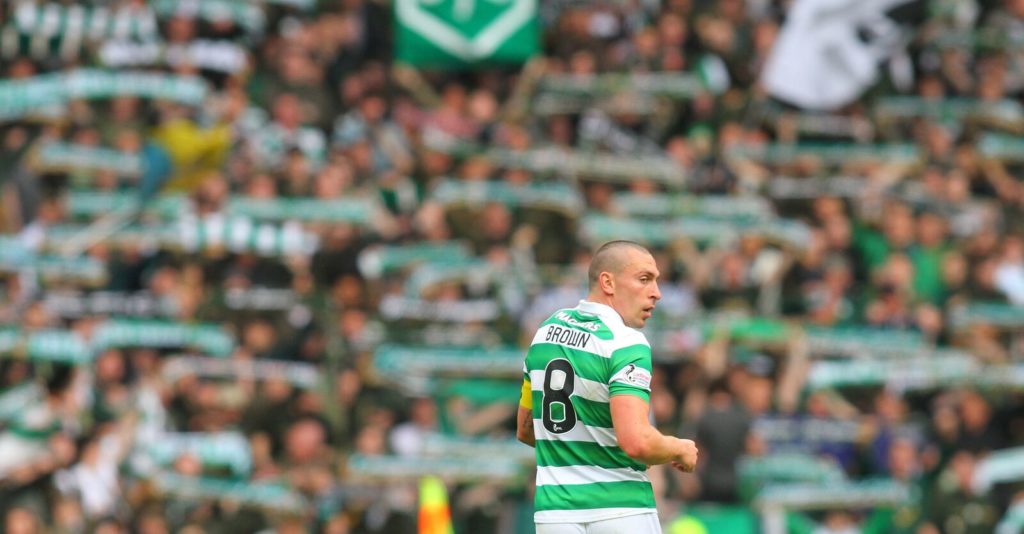 Singlehandedly, Brown attacked and penetrated the midfield of Anderlecht to contribute to a vital 3-0 away victory. In the first leg versus Zenit St Petersburg, Brown was everywhere, imposing himself on the game.
The reinvigorated Scott Brown has proceeded to preside over numerous victories over Rangers, Aberdeen and other challengers by dominating and controlling the midfield resulting in our invincible treble last season. Joey Barton said he'd teach Brown a lesson and was left licking his wounds as he was ran into the ground, tackled and outclassed as Celtic brutalised their Glasgow neighbours 5-1.
Brown has won 12 trophies as the captain of Celtic, he is only behind the 23 won by the legendary Billy McNeill. In this, his testimonial year, Scott Brown is playing some of his best football and hopefully this season will see him add more silverware to his collection.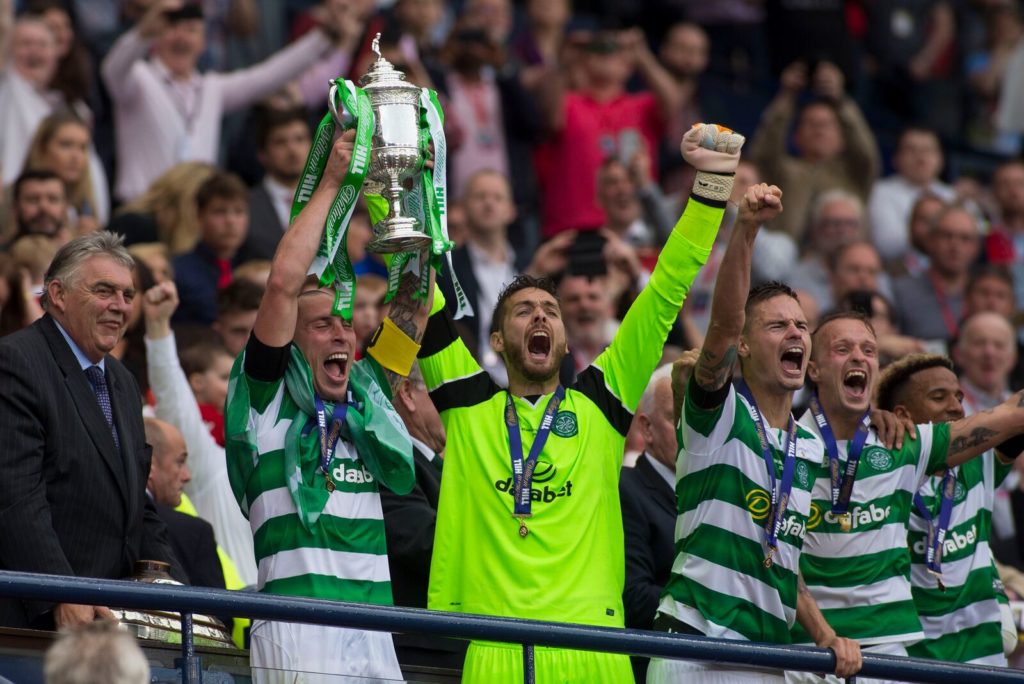 Written by Lewis Faulds. If you would like to write for The Celtic Star on any Celtic related subject, please email editor@thecelticstar.co.uk and we will get right back to you.