Actor and celebrity Celtic supporter Gianni Capaldi has this morning passed on a message from Murdo MacLeod's wife to let well-wishers know that Murdo is stable and making steady progress in hospital following his heart valve replacement.
Last night there were gloomy social media rumours ciculating but Murdo's daughter quickly knocked these on the head posting her own update to clarify her dad's situation.
"Just to stop any rumours flying about. My dad has had his heart valve replaced, which is routine 10-15 years after the initial operation. His operation went well and he is currently in recovery, thank you for all your good wishes," Mhairi stated.
And today's second message for the family re-states the current situation relating to the former Celtic Star and also our assistant manager to Wim Jansen in the season we stopped the old Rangers doing the ten.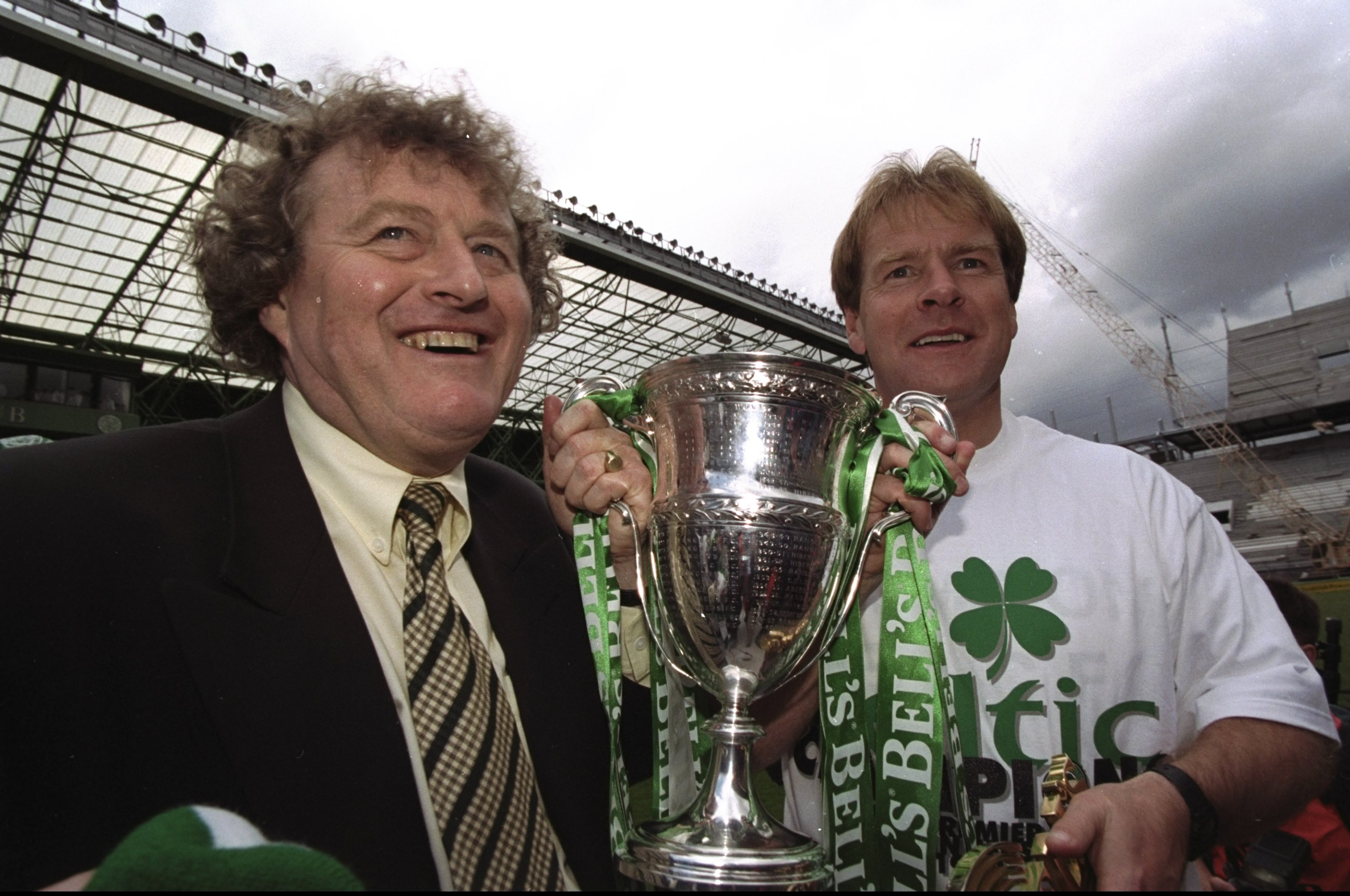 "Asked by Mrs MacLeod to let everyone know that Murdo is stable & making steady progress in hospital following his heart valve replacement.  She apologises she can't reply to all messages at this time. Prayers welcome. Please spread the word," Gianni Capaldi
Today is Henrik Larsson's birthday, and on a personal note, the King of Kings scored the second best Celtic goal I've ever seen against Rangers, in the 6-2 Demolition Derby in August 2000. Second best because in on a Monday night in May 1979 Murdo MacLeod scored the best of the lot, in the closing seconds to ensure a 4-2 win for Celtic and to deliver a most unlikely league championship win. What a goal that was!
Best wishes to Murdo for a speedy recovery.
Asked by Mrs MacLeod to let everyone know that Murdo is stable & making steady progress in hospital following his heart valve replacement.

She apologizes she can't reply to all msgs at this time.

Prayers welcome

Please spread the word#Celtic #Scotland pic.twitter.com/fQIOHt8O6a

— Gianni Capaldi (@OfficialGianni) September 20, 2022
@murdomacleod06 Just to stop any rumours flying about. My dad has had his heart valve replaced, which is routine 10-15 years after the initial operation. His operation went well and he is currently in recovery ❤️‍🩹 thank you for all your good wishes.

— Mhairi (@MhairiFulton) September 19, 2022
With the positive news that Murdo MacLeod is making good progress after Heart Valve surgery.

There's no better time to put up this Mock-up Match Cover from our UEFA Cup tie against Borussia Dortmund from 1987.
🟡⚫️🟢⚪️ pic.twitter.com/AUu9MaNekm

— Celtic Curio (@Celticcurio) September 19, 2022
Murdo MacLeod, Celtic Player 1978-87

"I'm glad he's on my side!" – Tommy Burns

Biog: https://t.co/b3Sdp7Skr1#CelticAtoZ pic.twitter.com/K2BN7vi5TZ

— JoeBloggsCity (@joebloggscity) September 20, 2022