AN update on the information we reported earlier today concerning the broadcast arrangements for all three of Celtic's French friendlies and also the three Champions League qualifying rounds that we have to negotiate to reach the Play-off stages, where this will be on the more traditional home and away two legged ties.
Due to the turmoil caused by the Coronavirus, UEFA have had to change the first three qualifying rounds to one off matches and have subsequently announced that all of these games will take place behind closed doors.
The venue – ie whether Celtic will be home or away – will be determined by the luck of the draw.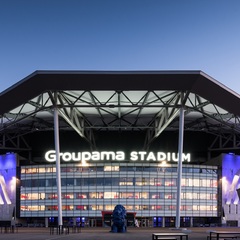 Celtic told us today that Premier Sports would be broadcasting the two games next Thursday and Saturday at Lyon's impressive Groupama Stadium. Moussa Dembele's current club will stage the four team tournament, playing for the Veolia Trophy and Celtic will be playing Nice on Thursday, 16 July and Olympique Lyonnais on Saturday, 18 July. The club confirmed today that both of these matches would be shown on Premier Sports.
Now Premier Sports have confirmed that they will also be screening Celtic's third match on the mini-French tour, in the capital against Champions Paris Saint Germaine on Tuesday 21 July.
There will be around 5000 spectators allowed into these games, in accordance with the French Government guidelines that allows up to that number of supporters back into stadium from tomorrow, 11 July. But there will be NO allocation for travelling supporters and Celtic have asked supporters not to travel.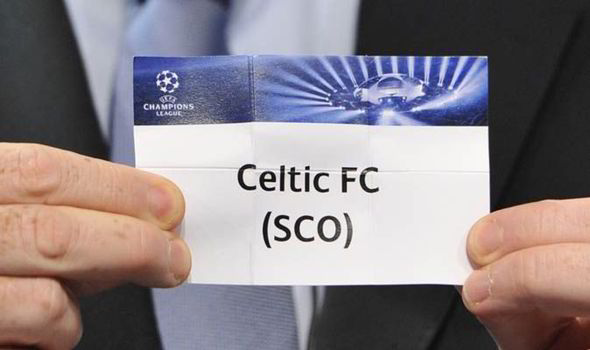 Here's what Premier Sports have been saying on their own website:
Premier Sports will broadcast each of Celtic's preseason friendlies this July as the Champions prepare for the beginning of the 2020/21 Scottish Premiership campaign. Reigning Scottish Premiership Champions Celtic will start their pre-season in France challenging a selection of French clubs. Beginning on 16 July Celtic will first face Nice at 5.15pm, Lyon on 18 July at 7.45pm before playing current French league champions PSG in the Parc des Princes at 6pm on Tuesday 21 July.
Customers will also be able to watch Celtic start their European campaign next month with coverage confirmed for Celtic's first three qualifiers subject to progression.
So a Premier Sports  subscription – for Celtic Supporters in the UK and Ireland – looks like being another essential purchase over the summer for the hard-pressed Celtic support to fund. And there's nothing yet to report on the promised 'added value' for the 50,000 plus Virtual Season Ticket Holders, although there could be news of a friendly match at Celtic Park on Saturday 25 July, where there could be a thousand supporters allowed in the ground. (See Update below from Celtic).
Presumably that game will be broadcast live to season ticket holders even if it is just to try out the new system to see if it can cope with the volume of traffic.
UPDATE FROM CELTIC…
THE club has just posted the following update on the official website:
Thank you from everyone at the club for your continuing support through these difficult times. With the new season just around the corner, be rest assured that everything possible is being done to try and get you back into Paradise as soon as possible. We hope that day will be sooner rather than later.
Until then, your season ticket will give you access to our enhanced live matchday broadcast, brought to you by Celtic TV and Sunset & Vine, who were responsible for BT Sport's coverage of Scottish football.
With pre-season matches beginning next week, excitement is now building as we look ahead to such an important forthcoming season, both domestically and in Europe.
And today we are delighted to confirm that should supporter access to the stadium still be restricted in August & September that any UEFA home qualifying matches (in the first 3 qualifying rounds) will be included in your season ticket, your online Pass to Paradise – free of charge.
If we cannot get you into Paradise, then we are trying to do our best to bring Paradise to you.
We are working hard on our Pass to Paradise and will be able to announce more on this across the next week including on our exciting talent line up and other matches that we hope to broadcast.
For non season ticket holders, you will be able to catch any home qualifiers in the first three rounds on Premier Sports. In addition, any away qualifiers in the first 3 rounds, will be broadcast exclusively in the UK & Ireland by Premier Sports.