Fran Alonso is two games into a long and arduous SWPL campaign, but already, after a pre-season transfer merry-go-round, the Celtic coach has jumped off the ride, concluded his transfer business for the summer and admitted to loving his current squad.
Speaking at this week's press conference – attended by The Celtic Star, alongside Cynic Women and Chinese media – Alonso was keen to avoid comparisons with a Celtic side that just last season won the domestic cup double. But, after watching his side take NINE goals off Hibs on the opening day of the season – and respond positively to half-time tactical changes against Partick Thistle last weekend – the Celtic boss is looking forward to returning to the Excelsior Stadium this weekend where Celtic will entertain Spartans, with a group of players who are impressing the manager and supporters alike.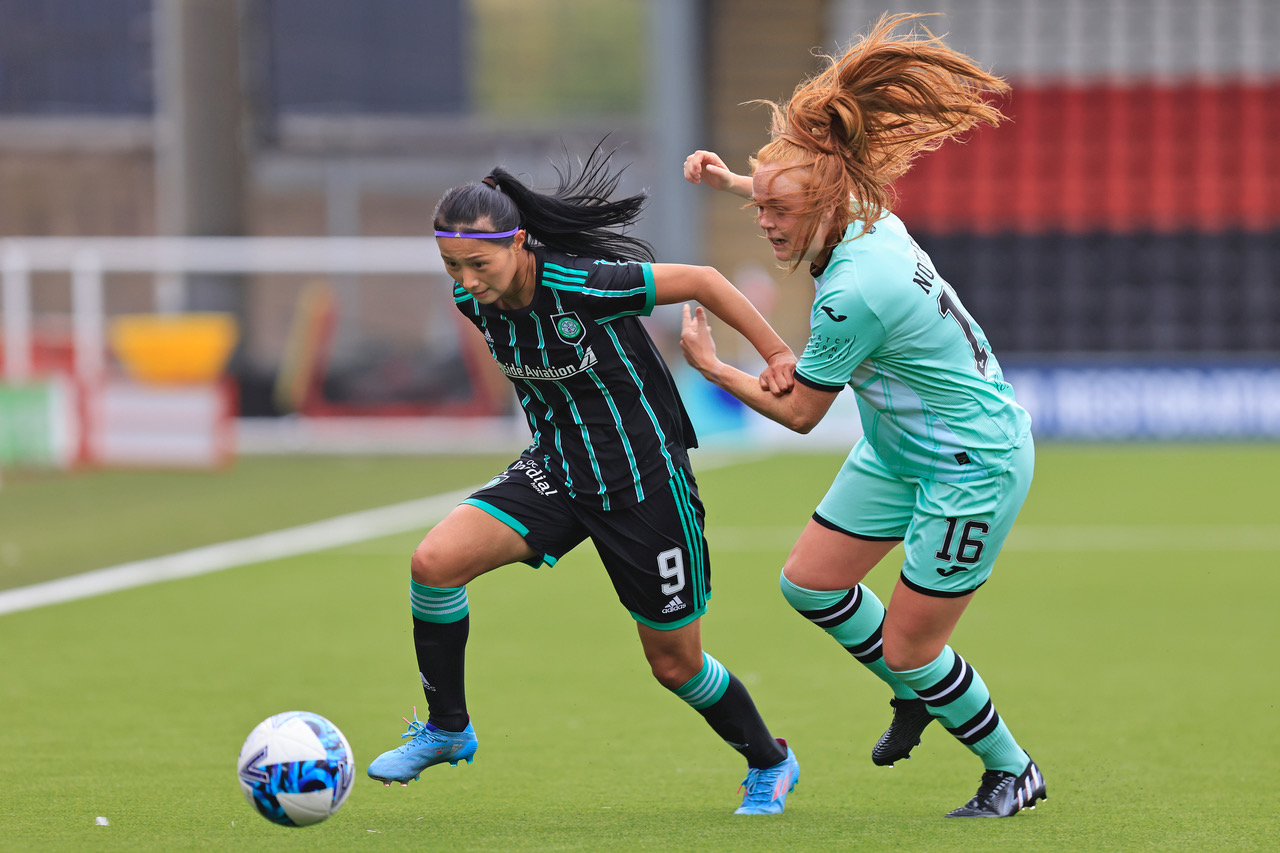 "I don't want to compare this team with the team from last season, they are two different teams with different players but I love this squad. I think we are very strong, we've got great back-up for every single position and they are making it very difficult for us to even pick a team."

"Last week, I didn't like the result, the heat the pitch are not excuses as they affected both teams but it didn't help the way we play, but we addressed it at half-time and I thought in the second half the Ghirls were fantastic and we made up for it."

"So, so far this season I am delighted with the performance of the Ghirls, the Hibs game was amazing. We had a little advantage with the preparation but that doesn't take anything from how fantastic the Ghirls were, pressing, decision making, the reaction to losing the ball, it was fantastic and that's what we want to take into the Spartans game."
Spartans at home on paper is a game Celtic would be expected to comfortably grab three points and likely hoover up a few goals into the bargain, yet last season the corresponding fixture was an altogether more stressful affair.
Spartans – a physical and defensively disciplined side – took the lead in that one, camped in and hung on for dear life. Celtic eventually grabbed a late, late equaliser but dropped two vital points in a title tilt that would ultimately fade early, on the back of too many spurned opportunities and a lack of consistency.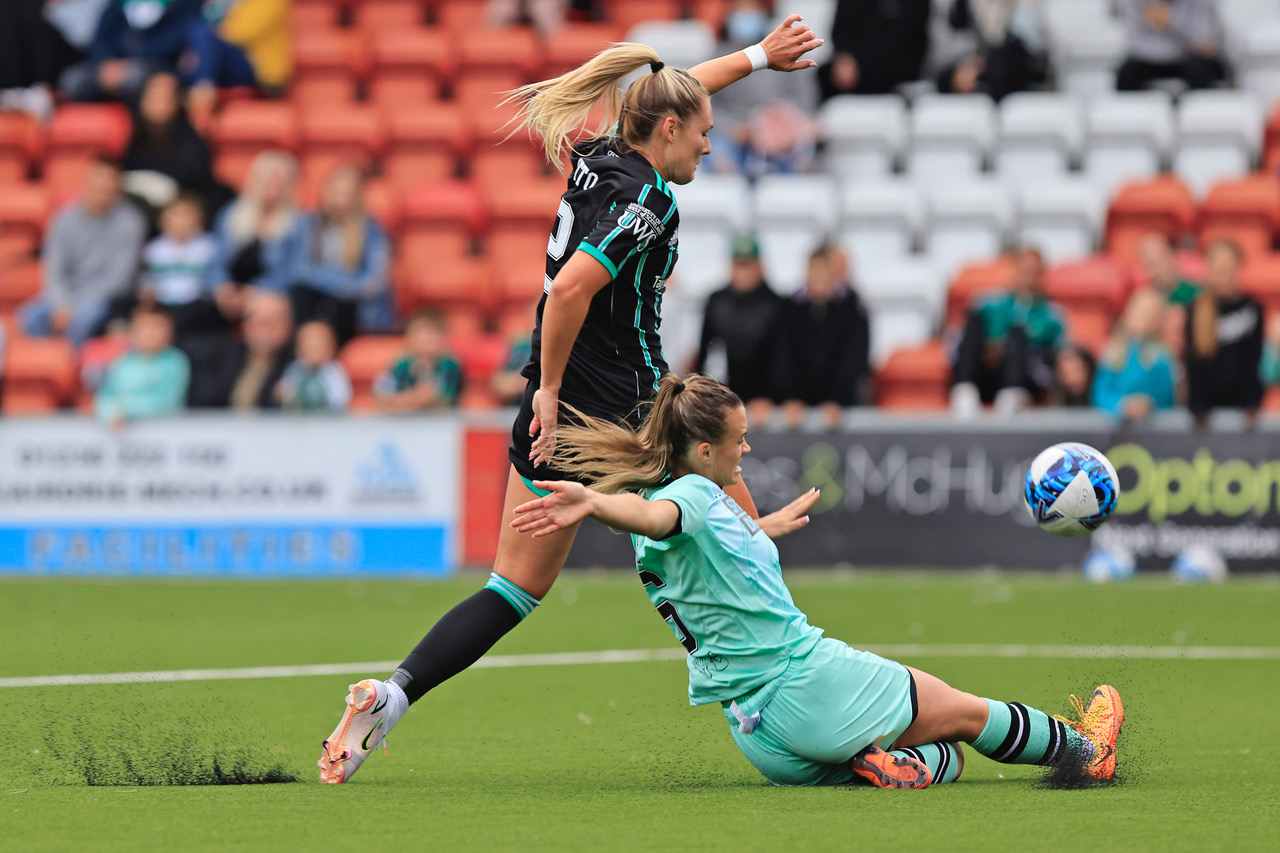 This time however, Fran Alonso is sending the message that Celtic must more clinical than last year's team was against this Sunday's visitors. The Celtic boss admits making 27 chances to score, but requiring a goal three minutes from time to save face, wasn't the sort of ruthlessness he expects from his teams, as such there has been a great deal of hard work and preparation gone into training this week to ensure there is no repeat –
"We know that it's a game that we dropped two points last year. For me that was a very hard game to take. We had 27 chances but just managed to equalise in the last three minutes of match. It was a very disappointing game and we working very hard this week to make sure that we are better than we were last year against Spartans. Hopefully we'll manage to get the three points."
The common-sense approach to move tomorrow's kick off to a 12pm start, allowing the possibility of a healthy crowd in Airdrie, and with enough time for those fans to then make their way to Celtic Park for the men's encounter with Hearts at 3pm, makes for the ideal scenario for Alonso ahead of Sunday's game with Spartans.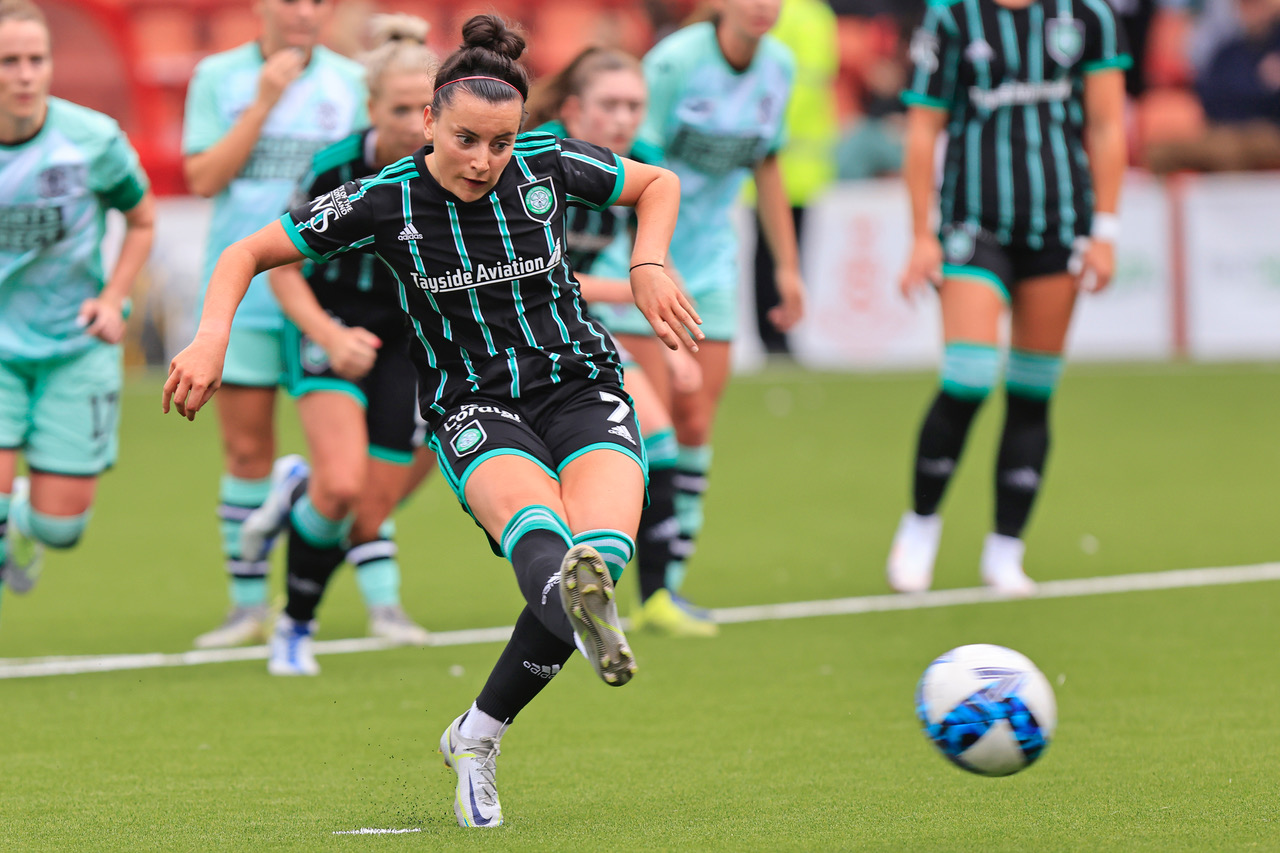 His team will now hopefully have the backing of a big Celtic support as the Hoops look to continue a start to the season which has seen the goals flow, yet the backdoor remains bolted.
You can buy tickets for this one in advance – by following this LINK – or you can pay at the gate on the day. Tickets cost £8 for adults and £4 for under 16's.
Celtic have certainly been value for money this season and the club has made it feasible now for the support to experience a Beautiful Sunday of top flight Scottish football – and hopefully watch both team's win.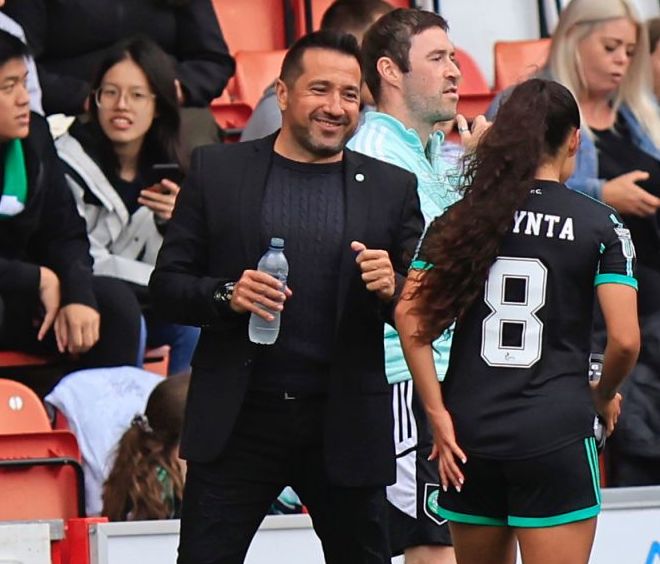 There is no doubt this Celtic side perform at their best with a big crowd behind them, and the club's decision to move the kick-off to 12pm should mean a bumper attendance at the Excelsior to drive the Ghirls on when it comes to not only grabbing a vital three points, but also adding to a goal tally that could become crucial by the end of the season.
Fran Alonso may not wish to compare the Double winners of last season to his current charges, but Spartans, after a tough corresponding fixture last season, could be just the opportunity to gauge Celtic's early progress as a title challenger this time around.
Niall J