THIS time last summer Celtic were heading to Norway to play Rosenborg in the second leg of the Champions League qualifier having played out a goalless first leg at Celtic Park.
James Forrest made the difference that night, scoring the only goal of the tie from a tight angle to allow Celtic to progress towards the group stages.
This Wednesday Forrest is back in Norway playing their champions but this time Celtic have a 3-1 advantage to protect and hopefully build on.
"We had a good performance at home," Forrest said on Celtic TV while discussing last week's impressive win.
"We showed courage to come back and score three goals and we could have had more.
"We know it is going to be a hard game out there but we need to make sure that we are at it from the start and out in a shift for the 90 minutes.
Forrest had his best ever season as a Celtic player last year and has really blossomed in the two years that he has worked with Brendan Rodgers. Yet he takes things very much in his stride, with one certainty for the winger – to play at Celtic for as long as he possibly can.
One way to make that happen is to keep scoring goals and Forrest has a lovely habit of scoring important European goals for Celtic, none probably more important than that winner against Rosenborg from a year ago.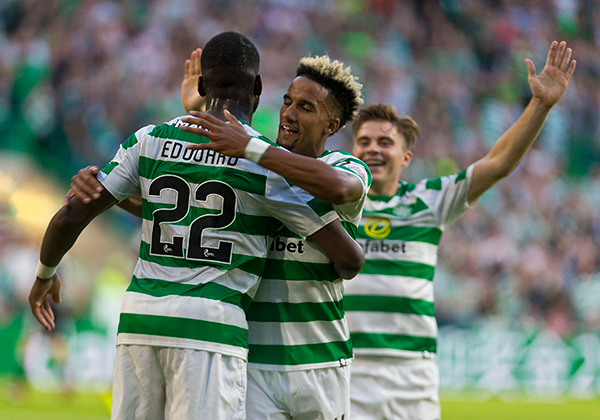 "The position that I play, the manager always says that I need to be contributing with goals and assists and I have done that for the last couple of years.
"I just want to keep going. I have started this season with a couple of goals and assists and I just want to keep going and score as many as I can.
"It is really important that we had a good pre-season. We were working really hard for three and a half weeks and then the competitive games started. It is good that we have started well but we want to continue that and produce more performances like we have been.
"It has been good to play a lot of games and contribute to the team. It was the most goals I had ever scored in one season and I just want to keep going and hopefully keep contributing and working hard.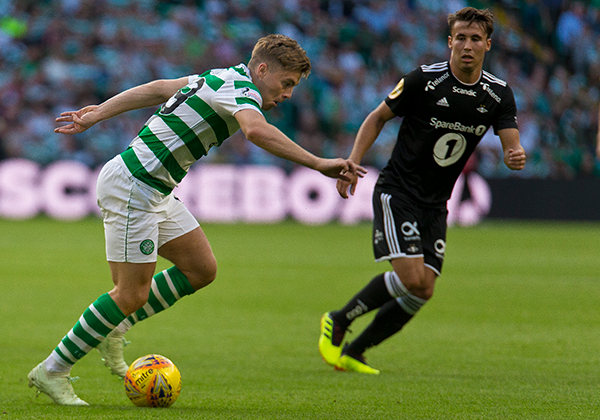 "We have created a lot of chances over the last couple of seasons. The goals haven't just been from one of two players and I think a lot of players have scored a lot of goals which is good.
"It helps everyone in the team. If we can't get a goal we know we don't only have to look to the strikers that someone else from midfield can step up and it definitely helps."