I've just finished reading your article titled 'Proposal to assist the great grandchildren of Irish Emigrants sent to Taoiseach'.
I am one of these great grandchildren and like your sister, my father who has an Irish-born grandparent and is of a similar age to her has applied and been granted his Irish citizenship. Despite this I am unable to do so as my father did not have his citizenship when I was born (1996).
Like many, I am deeply hurt by Brexit, both materially (in terms of ability to live and work throughout Europe) and emotionally (I feel more European than I do British). Indeed, I've always thought I'd live elsewhere in Europe rather than the UK.
I believe your sister Ann's letter which you shared on The Celtic Star presents a very compelling case for temporarily extending Irish citizenship application to great grandchildren with British passports. I would be very grateful if you could put me in touch with your sister so she can let me know if she's heard back from the Taoiseach and keep me updated on any progress she makes/any assistance she would like in this fight I believe in strongly!
Joe Markey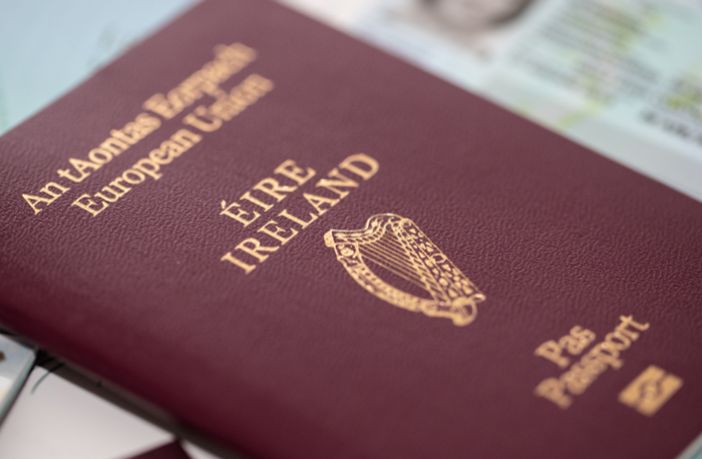 Here is the previous article on The Celtic Star from August this year. Ann did get a response from the Taoiseach's office saying that the matter had been referred to the relevant Minister for consideration but it has gone quiet after that. Perhaps a reminder is appropriate as we now approach the No Deal Brexit. Here is the reply. If you are like many readers of The Celtic Star, interested in this matter you  might  consider dropping Michael Martin T.D. an email yourselves to this address: E-mail: taoiseach@taoiseach.gov.ie
Further to your email to the Taoiseach Micheál Martin T.D., I have forwarded your correspondence to the Minister for Justice and Equality, Helen McEntee T.D., for attention

Yours sincerely,

Celine McEvoy
Assistant Private Secretary to the Taoiseach
'Proposal to assist the great grandchildren of Irish Emigrants sent to Taoiseach'
Previously on The Celtic Star we carried detailed information advising our readers how to apply for an Irish Passport and many of you did exactly that. The articles are well worth reading and were actually written by my older sister Ann, who is a highly regarded solicitor in Edinburgh and who has herself successfully gone through the process of applying for and receiving her Irish Passport. She also responded individually to all the queries and questions we received and assisted many of you in achieving your new status as an Irish citizen complete with a lovely new passport! You can read that article below if you missed it first time around.
However one aspect has troubled my sister Ann and just like the Brexit process itself, it appears to her that younger people are being particularly unfairly treated – and this can be addressed with help from the Irish Government.
Ann has been on the case trying to right a wrong and stand up for young people of Irish stock who are the only generation currently blocked from applying for their Irish passport.
I don't have any issue with the Irish Govt, who have standard rights in this area..asking them to extend those rights as a favour. It's the U.K. Govt 'wrong' I would like to right
Today Ann sent a letter to Taoiseach, Micheál Martin and I'll keep you updated on how she gets on.
"I don't have any issue with the Irish Govt, who have standard rights in this area..asking them to extend those rights as a favour. It's the U.K. Government wrong' I would like to right," she told me today.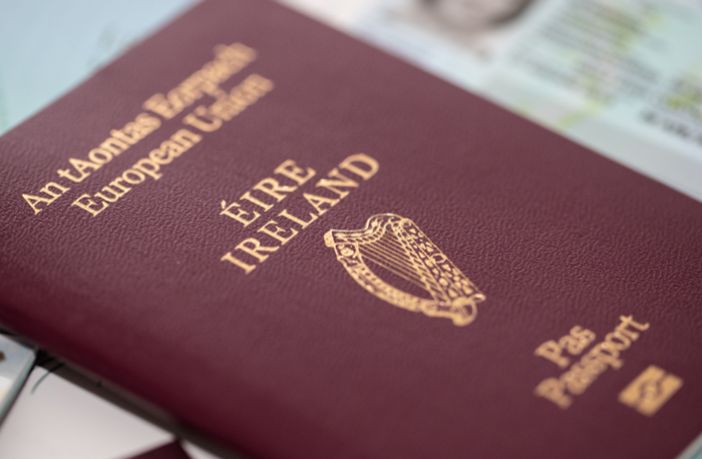 Dear Taoiseach

On the European Commission's International Youth Day, I am writing to you to request, respectfully, that your Government consider granting a temporary extension of the right to apply for Irish citizenship to descendants of Irish citizens, who emigrated during the early part of the 20th century. Such a measure would benefit their great grand children, some of whom have just left school in Scotland.

My grandfather, Thomas Martin, emigrated from County Meath to Scotland around 1916. I was born in 1956 and obtained my Irish Passport in October 2019. I am part of the last generation entitled to Irish citizenship deriving from those emigrants.

However, I have nephews and nieces aged from 14 years upwards who no such right to apply for citizenship.

I applied for Irish citizenship as a direct consequence of Brexit. Before 2016, freedom of movement within EU Member States obviated the need to do so. I grew up and pursued a legal career without EU boundary constraints. Before retiring last year, I was a partner in the largest law firm in Europe.

I am making this request to try to remedy a harm caused by a U.K. Government policy, conscious of the irony that U.K. Government policy would, to some extent, have contributed to Irish emigration 100 years ago when my grandfather left in poverty for Scotland to face the hardships endured by any migrant community.

I would be very grateful if you would consider enacting a provision whereby those who have a great grand parent born in Ireland and who hold a valid U.K. passport, may, within a specified period, apply for Irish citizenship. It appears that it is just this one young generation who is adversely affected by Brexit. Descendants of later generations enjoy the extant right to apply for citizenship.

Thank you for taking time to read my proposal.

Yours sincerely

Ann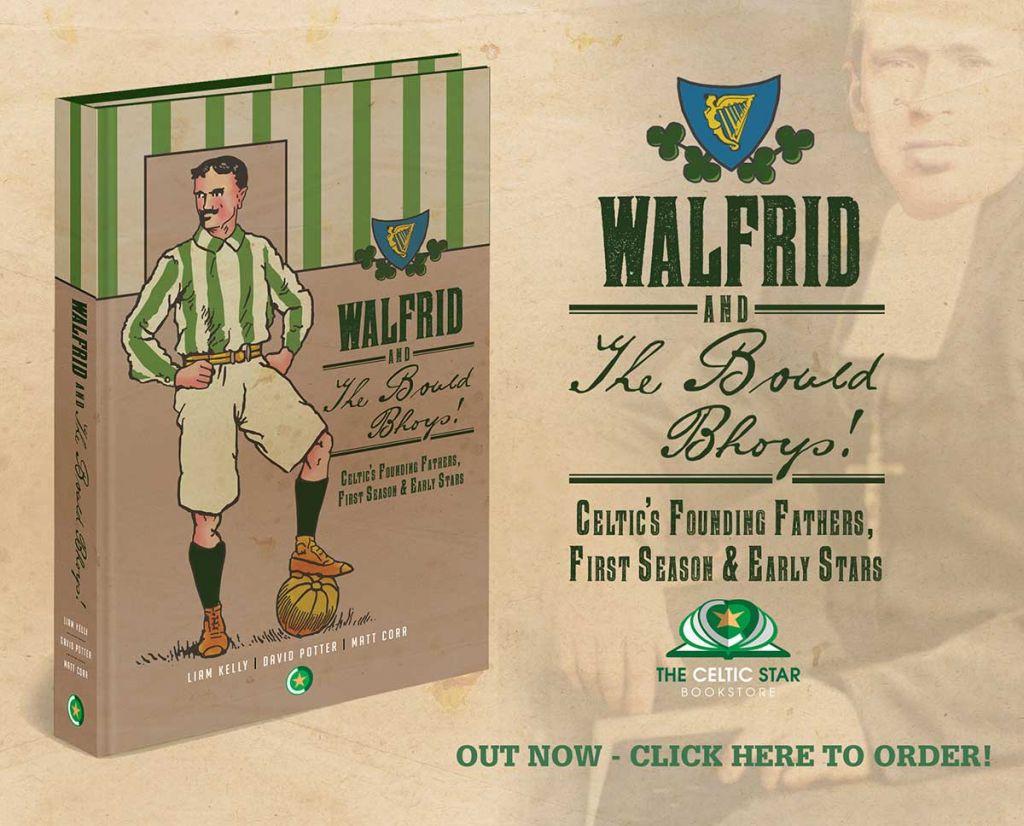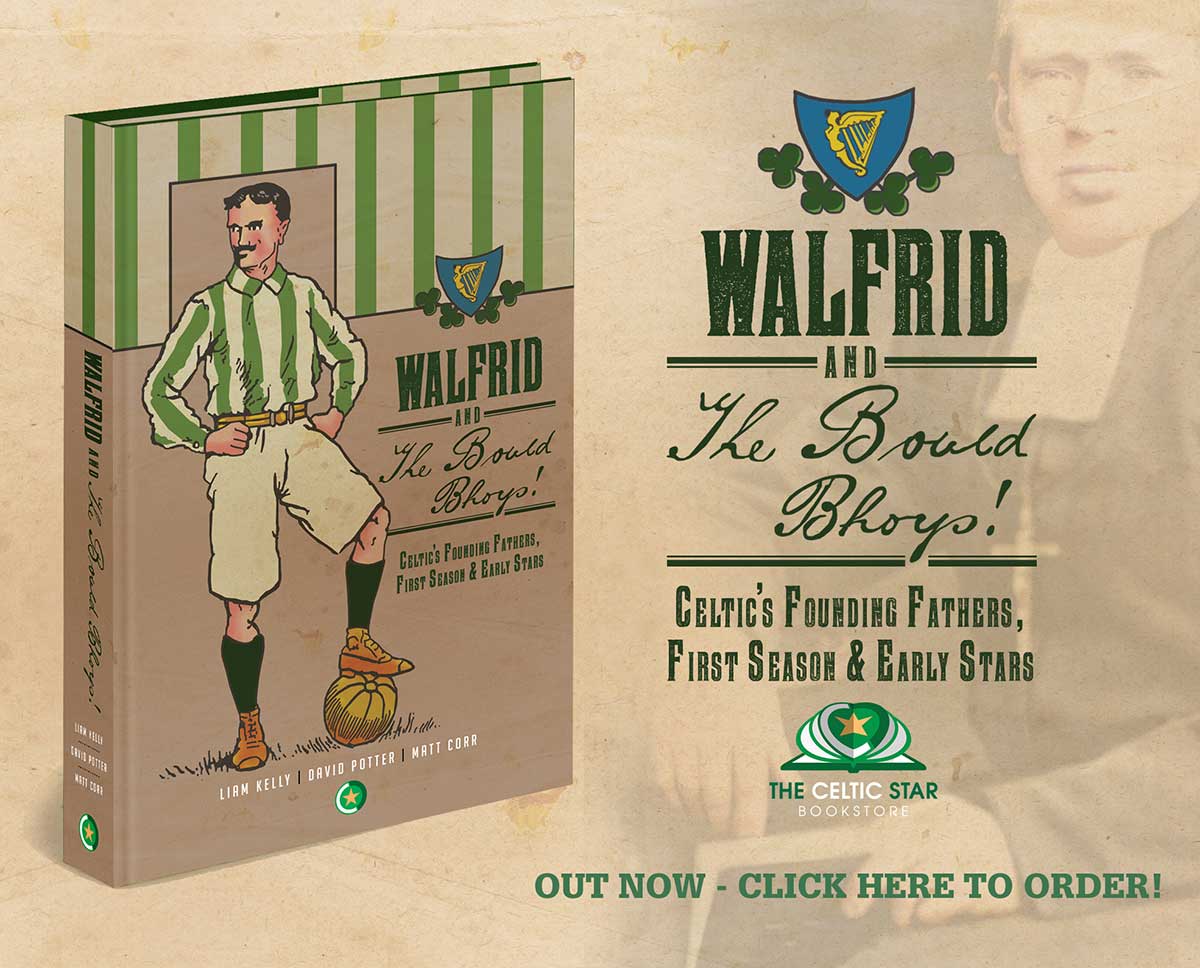 POST UPDATE…
Having read your article on the above subject and the help your sister is giving in assisting people gain an Irish Passport, could you possibly ask her about my own circumstances.
My grandfather's family [Flood] came from a farm in Donegal to find work in Scotland. However, after a short time when this proved unsuccessful the family moved back to Ireland.
Although my grandfather had all of his education, health and early work in Donegal, considered himself Irish, spoke with an Irish accent and all the family believed him to be Irish, it was while the family were in Scotland that he was actually born in Glasgow.
My question therefore is would your sister's enquiry to the Irish Government also cover my own situation in applying for an Irish passport?
Thanking you in advance for your help in this matter.
Yours sincerely,
George McSorley