CHARLIE CHRISTIE had all the skill sets himself as a player but never cracked it at Celtic. He returned to the Highlands and became a legend at Inverness, but there must always have been a hint of regret for Ryan's da – why might have been.
History appeared to be repeating itself for his boy who despite a £500,000 move to Celtic from Inverness, things were never right for him to make the breakthrough at Parkhead. He was loaned back to Inverness Caley straight away for six months then had two loan spells at Aberdeen, where Derek McInnes described him as the best player in his Aberdeen side.
Brendan Rodgers appeared not to be convinced though and while he tried and failed to secure the services of John McGinn from Hibs the mood music seemed to be that Ryan Christie and Scott Allan were players who would be better served looking for another club if they wanted regular football.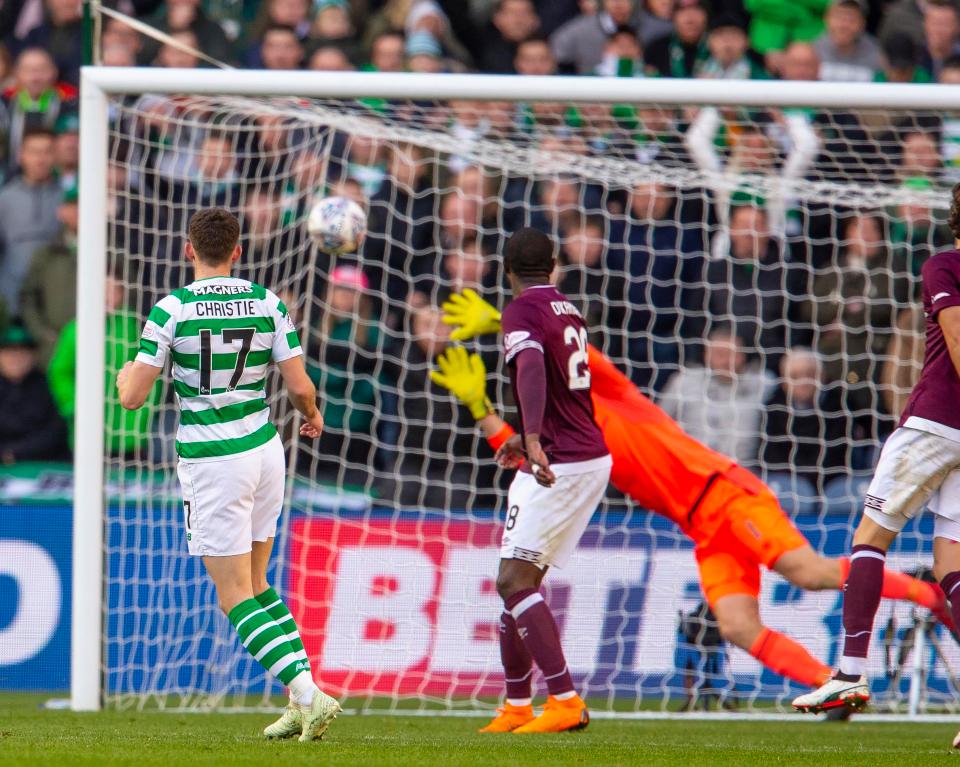 Christie never stopped believing. Moussa Dembele left and suddenly he was the club's third striker and he did reasonably well in that role from the bench. But he's not a striker and it was always going to be a stop-gap solution given Dembele's sudden departure.
Rodgers had no time to bring in a replacement and stranger things have happened than the Celtic manager making a loan move in January for the French striker who has now fallen out with his manager at Lyon. It's unlikely that Rodgers would want to manage the player again given his outburst that resulted in the £20million transfer.
He was always happy with the way Celtic played the game, so there's a perverse satisfaction in the him moaning about Lyon's style of play. That manager and his chairman were pretty underhand in forcing that deal through and maybe they were so focused on making this signing hat they never stopped to think if Dembele was the player that they needed.
Rodgers' man management skills are such – remember how he handled the Boyata situation in the summer – that we can't rule out him fancying the challenge.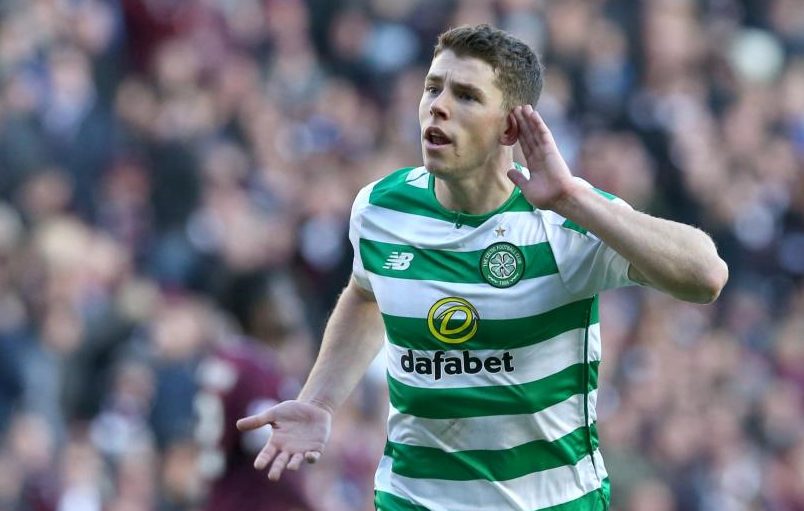 Anyway, back to Ryan Christie. His Celtic Da has been speaking to the Press and Journal ahead of the Cup Final on Sunday. What is clear is that there will be no prouder Celtic Da on Sunday as he watches his boy play.
"Ryan scored against Hibs in the semi-final in 2017 and couldn't be involved in the final. It would be nice for him to be involved in the final," Charlie explained.
"He won the Scottish Cup at a young age with Caley Thistle and he's done a lot for a lad from the Highlands.
"It's very difficult for players from up here to get to the top and stay there, as there have not been many that have done it in my lifetime.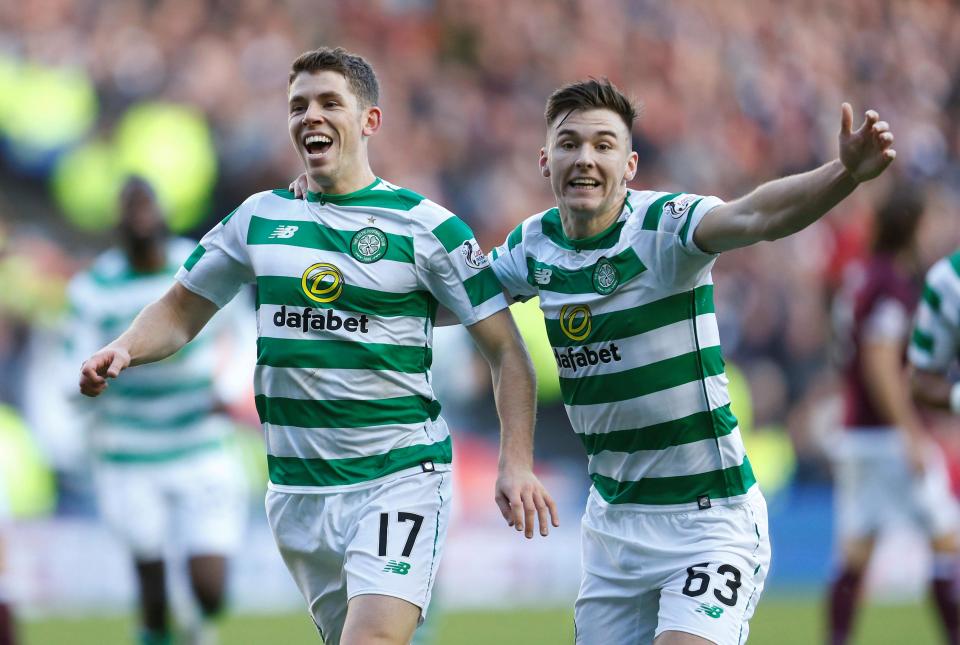 "Ryan was frustrated not to play in the final last year but he understood Celtic are the club he signed for and who pay his wages.
"But what I liked was the character and attitude he showed in the semi-final and Derek McInnes said afterwards how he wanted to do the utmost for the team.
"To have two winner's medals under his belt in his first four years as a professional would be a fantastic achievement."
Charlie never had any doubts that his son had what it takes to become a Celtic star.
"With his ability, game awareness and attitude to the game, I always thought he was a Celtic player.
"He's added strength and pace to his game; he's never been lightning quick but that added pace has come with confidence. Credit to Aberdeen, Derek McInnes and his staff.
"Celtic oversaw it and Ryan got regular instructions from the sports science team, but Aberdeen gave him the facilities and desire to keep that going.
"Every time he comes home he seems to be that bigger and it's all muscle, which is not easier to do.
"He's been working hard in training and I've seen comments from Kieran Tierney, Callum McGregor, Olivier Ntcham and Scott Brown all talking him up. I'm just pleased he's getting a chance now.
"He loves the club, the manager and the staff and has had an affinity with Celtic since he was young.
"The bottom line is he wants to play and feels he's good enough to play at that level. He feels he could be a good player for them for the next two, three or four seasons."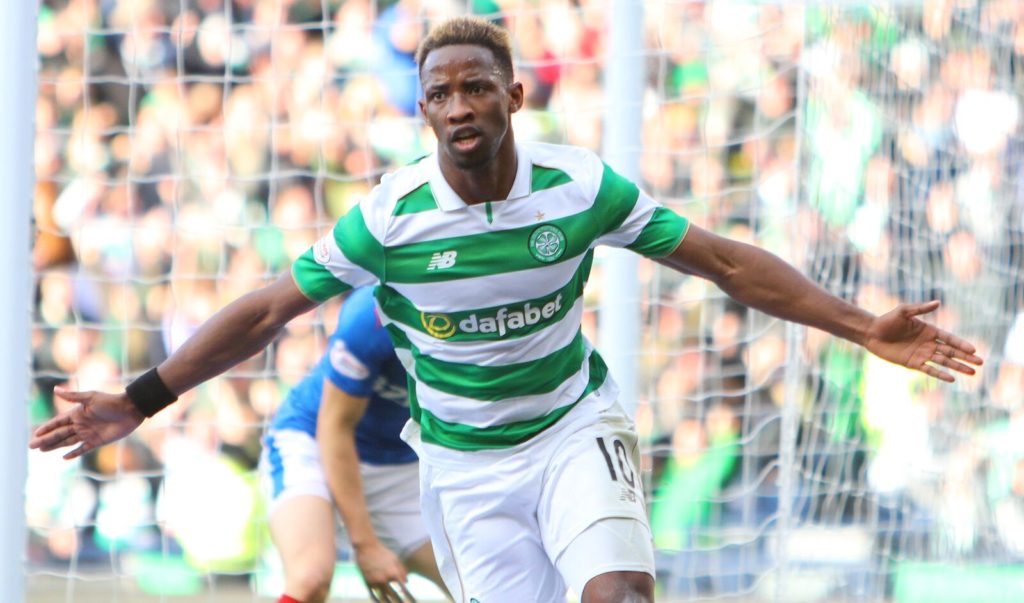 Back on to the Dembele situation. If there is an opportunity there for Celtic to bring Moussa back on loan would you be for or against this? Vote now…
 Loading ...
OFFER! Get 3 books – all signed by Celtic stars – for £20.

JIM CRAIG – Right Back to 67 – SIGNED!
Hoops, Stars and Stripes – the ANDY LYNCH Story – SIGNED!
The Winds of Change, SIGNED by DAVIE HAY.

All 3 books are available while stocks last from https://t.co/ZECpwhhPoD pic.twitter.com/mN23Kbpuew

— The Celtic Star Magazine (@CelticStarMag) November 28, 2018