MOTHERWELL manager Stephen Robinson hailed the £25million transfer of Kieran Tierney from Celtic to Arsenal as being something of a game-changer for Scottish Premiership clubs as they seek to achieve decent prices for their stars when the mega-rich English clubs come calling.
Too often the English view of Scottish football means that they reckon that they only have to pay tiny sums for top talent from North of the Border. Yet while £25million is a fee that clearly Celtic are happy with, pundit Michael Stewart points out in his newspaper column this morning that Arsenal still got themselves a great deal.
"In a world where Oli McBurnie is worth just £5m less, Arsenal have got themselves a bargain. English clubs have been taking the mickey out of their Scottish counterparts for years now, let's be honest.
"How else can you explain Aston Villa paying £3.5m for John McGinn and then valuing him at £50m a year later? Brighton paid £20m to sign Adam Webster from Bristol City, yet Scott McKenna is only worth £7m. Really?" Stewart argues in Scottish Sun.
"Like I say, £25m is a decent fee when you consider what players have gone to England for in the past. But consider this. Manchester United paid £50m to sign Aaron Wan-Bissaka from Crystal Palace this summer.
"He's 21 and got the move on the back of only 42 Premier League games for Roy Hodgson's side. He hasn't played in Europe, he hasn't won a trophy and he's played three times for England's Under-21s.
Tierney, who is five months older than Bissaka, leaves Parkhead having played well over 150 first-team games. He has eight medals — four leagues, two Scottish Cups and two League Cups — and 12 caps for Scotland.
"He has extensive experience of playing both Champions League and Europa League football along the way.
"Yet in English Premier League terms, he's worth half of what Bissaka is worth?" Stewart writes.
Celtic though will have gone some way to address this, realising that Tierney's value after a decent season or two in English will soar. The last hurdle on agreeing that transfer this week was believed to be regarding the sell-on clause and word is that Celtic have negotiated 15% of any future transfer ( this excludes the £25m paid to Celtic by Arsenal).
So if it turns out that Tierney is worth twice what Man Utd paid for Bissaka then Celtic could pick up there share as follows:
£100m – £25m x 15% = £11,250,000 – so on these numbers there is a considerable financial reason why we should all want Kieran to do well down south. Just about all the Celtic Supporters will want this anyway, even the ones who were angry with the player over the past few days.
Back to the Motherwell boss, who will be trying to get one over on Celtic in the noon kick-off at Fir Park. Here's what Robinson has been saying about the KT transfer and the positive implications it could have for the Scottish Premiership.
"Kieran wasn't playing recently anyway, but he's obviously a top, top talent and he's signed for one of the top clubs in the English Premier League," the Motherwell manager said.
"He'll obviously be a loss for Celtic, but they have new signings in and they have done really well in the qualifiers. So, I don't think it will have any effect on them at all in the short-term.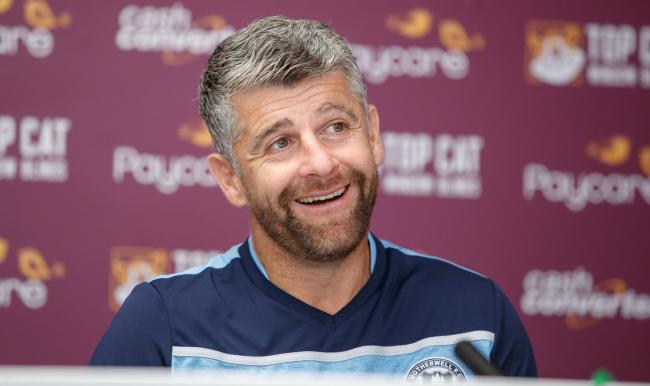 "I'm not surprised by the fee involved because when you see the money that some players are going for down in England, the Scottish league is undervalued. That's usually through ignorance, because people have maybe seen one game in 10 years.
"It doesn't surprise me the value of Kieran Tierney in any way, shape or form. If I had £25m then I would pay £25m for him.
"I think the Scottish game is very much on the up, and I think we've got true value for one of the top players in the league. Kieran Tierney is a top, top talent and he has terrorised us many times unfortunately, but people are starting to recognise there is quality here," Robinson said at his Motherwell media conference ahead of the visit of the Champions to Fir park, as reported in Evening Times.
"There are good players, good managers, we are technically very aware, and the profile of the game has been raised by Sky and BT Sport," Robinson added, failing to point out that these broadcasters give Scottish football small change while piling the riches into the English sides.
"Teams have to be strong. We're obviously not in Celtic's position to be as strong as that, but you have to try and get true value for your players."
'Silly Money?' forget it – Celtic are 'not going to break transfer records,' warns Neil Lennon…https://t.co/JLyS4huhKh

— The Celtic Star Editor (@CelticStarMag) August 9, 2019