Well, there isn't I don't suppose a lot to be said about this game. It was one of Celtic's easiest games for many years, and quite simply, we were up for it and played to the limit of our potential.
We played as was befitting for a team that has now won 7 League titles in a row and 49 over all, as distinct from the 53 and a half won by Rangers (they shared it with Dumbarton in 1891 if you are wondering where the half came from!), and all in all, it was one of the most satisfying days of supporting Celtic that I can recall – and I've been watching them since 1958!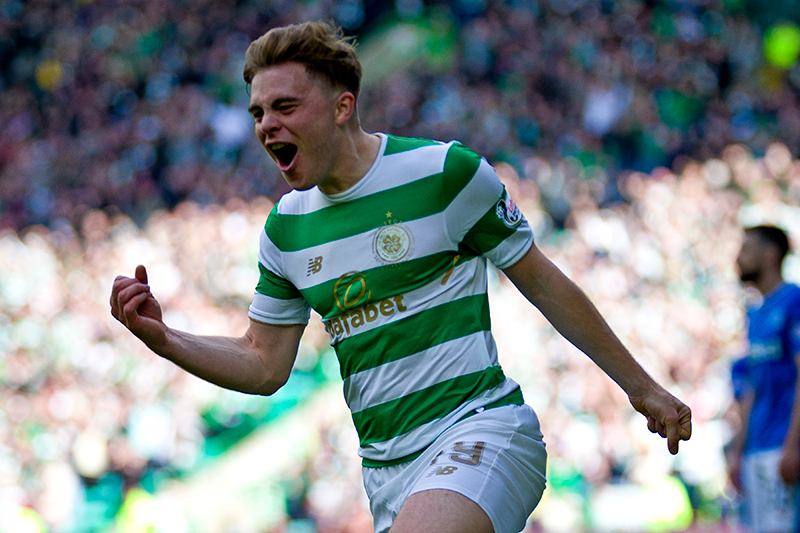 The goals were all splendid with the two immediately before half-time as good as you will see anywhere in the world, and how nice it was to note that the goals were scored by Odsonne Edouard and James Forrest, two players who have perhaps had more criticism from some of the support than has been justified.
But this was a team effort, and everyone played their part with Tom Rogic a shoe-in for Man of the Match, even though he just lasted two-thirds of it! One or two others should be singled out – Kieran Tierney, Callum McGregor and Mikael Lustig who has recovered very well from a bad patch and suits a policeman's helmet.
Rangers? Never really in it. Once or twice they crossed the half way line, but never really threatened a very confident Celtic defence and once again we must pay tribute to a player who has had a huge amount of persecution on social media but come through to prove them all wrong. I refer to Dedryck Boyata.
The atmosphere was great. It was upbeat and sometimes quite funny with Andy Halliday and Alfredo Morelos clearly the darlings of Parkhead. Their own supporters don't seem to rate them quite so highly, though! The sight of the scarves held aloft at "You'll never walk alone", the supporters' huddle in the second half, and the sheer joy on so many happy faces at the end show why Celtic are a very special club and deserve all the success that they get. We are more than a football club; we are a way of life.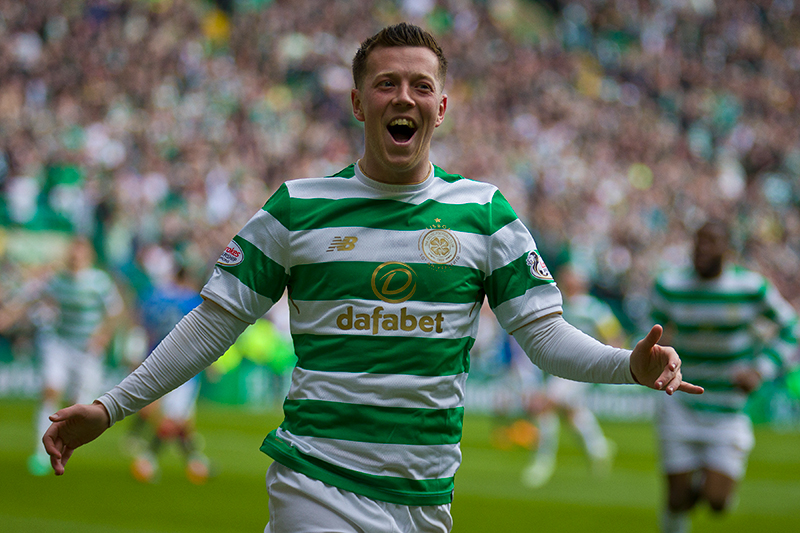 Two black marks. One was to the idiots who threw rubbish at the Rangers player trying to take a corner in the second half. There was no need for that. And the other (but this is not exclusively a criticism of Celtic fans) was the horrible atmosphere in London Road when that police escort came along about an hour before the start.
It would be nice, some time, to see supporters of both sides mingling happily and chatting peacefully before and after games – but some hope! We are still a long way from that!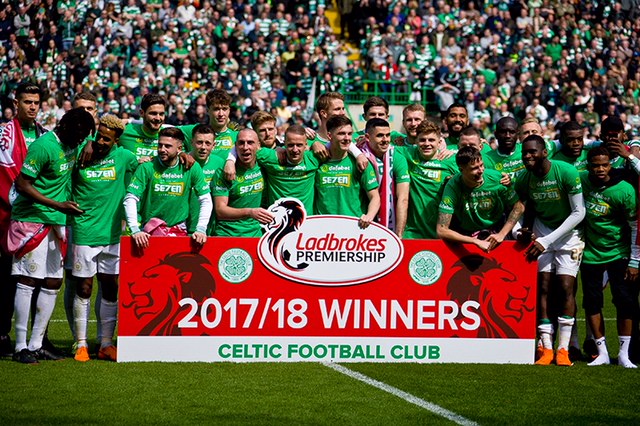 But, let's just rejoice and be happy! Over a hundred years ago, the Barnum and Bailey Circus was "the greatest show on earth". Mr Maley changed that. Today proved that Celtic FC remain "the greatest show on earth". There is nothing like it – but we still have a Scottish Cup final in three weeks. Let's make it a double treble!
David Potter