Those who know me, to any degree, know that I hate to repeat myself. Let me emphasise this loudly for those in the back who may have missed it: I hate to be redundant.
So there.
But even after writing about Harry Hood's American tour of duty with the San Antonio Thunder in an earlier blog post, this post bears repeating because Matt Corr — Celtic historian and author, master of Celtic European travelogues, and Celtic Star colleague extraordinaire, among other accomplishments — has written a definitive and official biography of the man they said was "twice as good," and hence part of the title.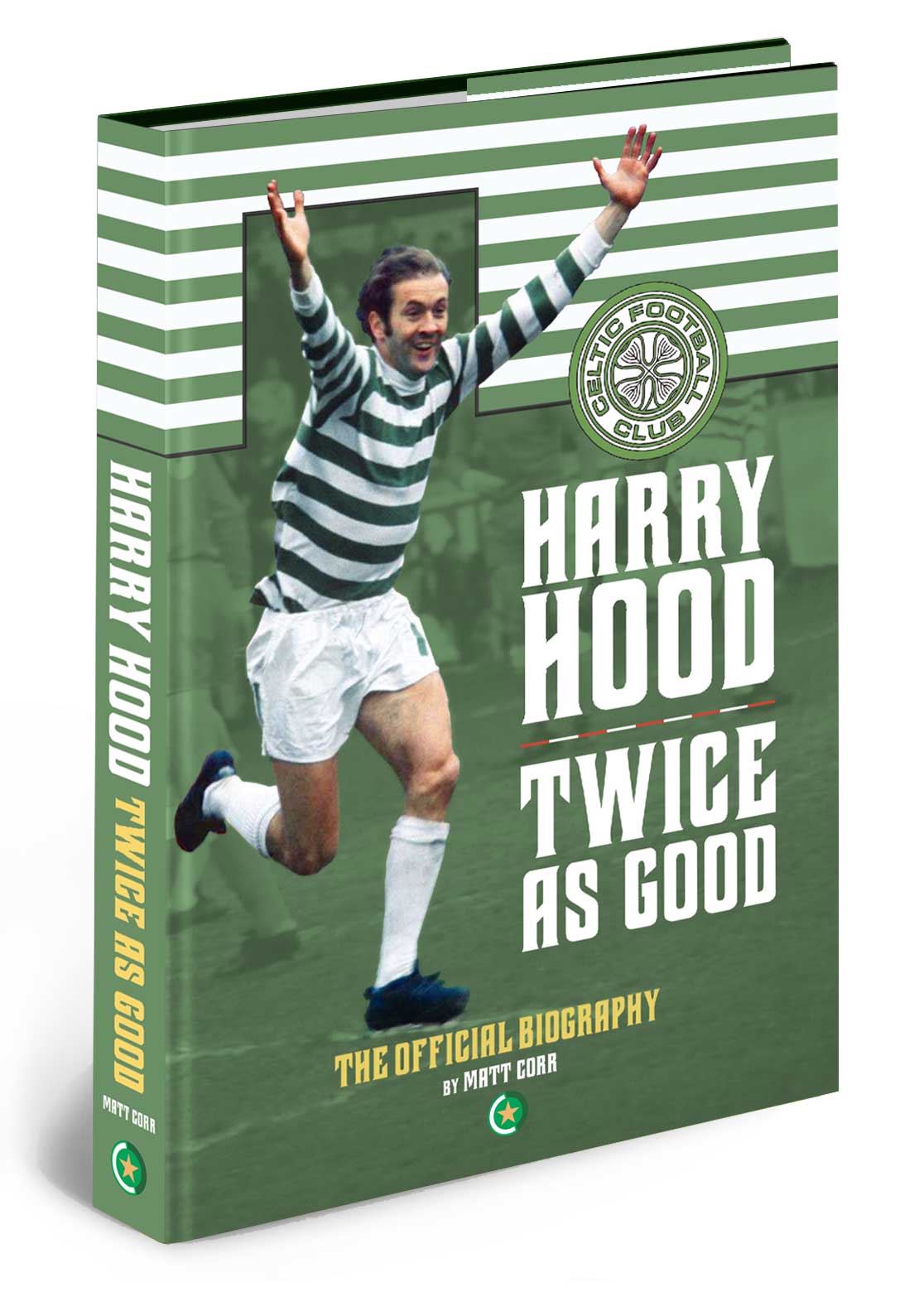 Corr's previous efforts with Celtic Star Books have been outstanding. "Invincible" outlines in great detail the first of the Quadruple Treble seasons where Celtic went unbeaten (and, in a truth-in-advertising moment, I've also written about it here). And I have to admit to being remiss in not mentioning earlier how great his other book with Celtic Star Books is — that being "Walfrid and the Bould Boys" that he wrote with David Potter and Liam Kelly — in which the trio plumbs the depths of Celtic's infancy to outline the foundation of the club we support today.

With the holidays right around the corner, I have to confess that getting an Ange Postecoglou black sweater/jumper is on the top of my list for Santa, but second definitely would be Corr's book.
But for those of you who may want to forego the Ange sweater/jumper — because, unlike me, you may not share the Aussie gaffer's physique — you can pre-order the book from The Celtic Star Bookstore already at this link. Bear in mind that pre-orders come with an autographed copy of the book once it's delivered to you.
As an aside, in this upcoming holiday season, what could possibly be better than Elf on a Shelf?
Wait for it . . . Hood on the Wood.
Ba-da-bum.
Thank you, ladies and gentlemen! I'll be here all week. Don't forget to tip your waitress . . .
Mon the Hoops!
Larry Cafiero
Harry signs for Celts in March 1969 watched by Archie Robertson and Jock Stein, who were on opposite sides in the 1955 Scottish Cup final.

Jock captained cup-holders Celtic whilst Archie's last-gasp corner-kick forced a replay, which Clyde won.

The two men became great friends. pic.twitter.com/5FJR6UX2VN

— Harry Hood: Twice as good (@HarryHoodBook) September 26, 2021