There's a great feature in the summer edition of The Celtic View on Willie Fernie – the only Celtic player to have scored a seventh goal against Rangers which he did while turning on the agony and putting on the style on 19 October 1957 at Hampden in the League Cup Final.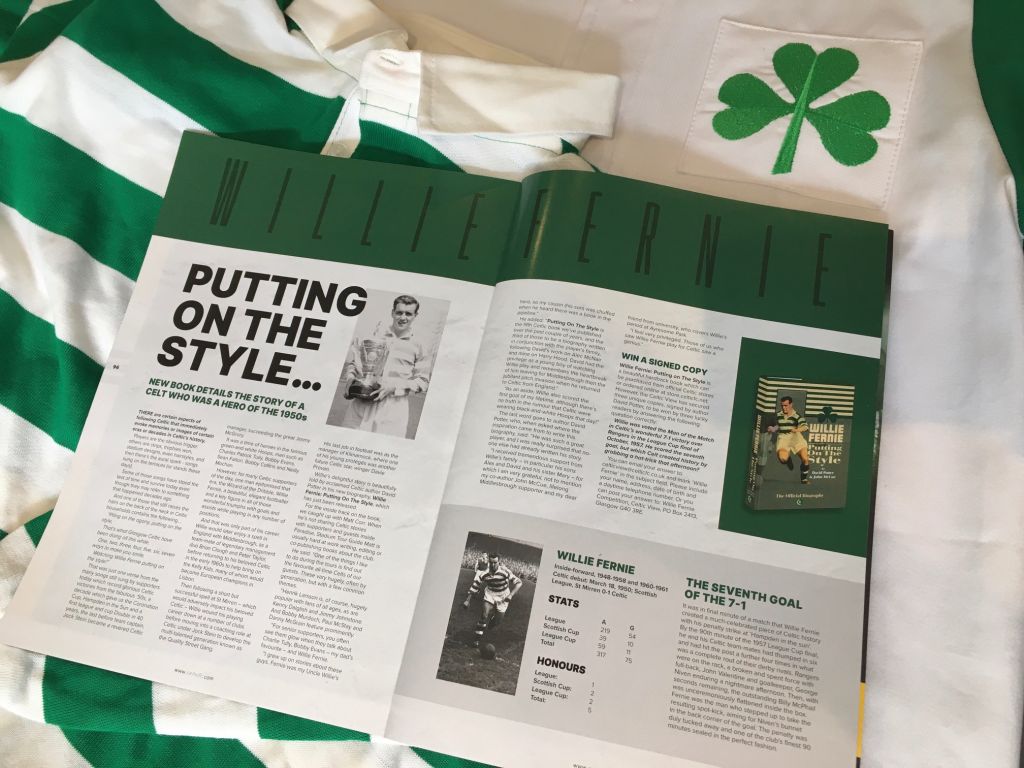 Putting on the Style is the official Willie Fernie biography written with the full backing and support of the Fernie family by Celtic Historian David Potter and published by Celtic Star Books.
Speaking to The Celtic View, David Potter had this to say about why he decided to follow up his wonderful book on Alec McNair – Celtic's Icicle and a absolute Celtic legend – by turning his attention to 1950s hero Willie Fernie.
"He was such a great player, and I was really surprised that no-one else had already written his story.
"I received tremendous support from Willie's family – in particular his sons Alex and David and his sister Mary – for which I am very grateful, not to mention my co-author John McCue, lifelong Middlesbrough supporter and my dear friend from university, who covers Willie's period at Ayresome Park.
"I feel very privileged. Those of us who saw Willie Fernie play for Celtic saw a genius."
Willie Fernie – Putting on The Style is a beautiful hardback book which can be purchased from official Celtic stores or ordered online from Celtic at store.celticfc.net where incidentally you can also purchase The Celtic View. You can also order Putting on the Style direct from The Celtic Star using the link below.
Enjoy this wee tune first…