THE Quiet Assassin certainly rates Tom Rogic. In today's Evening Times Davie Hay has put forward a brilliant case for the need to keep Tom Rogic and I found myself nodding in agreement as I read his reasoning.
When news of Zenit St Petersburg's interest broke last week it seemed in some quarters Our Wizard of Oz might be heading for a fresh challenge. It resulted in a fairly muted defence from Celtic supporters online.
There could be a few reasons for this. It could be there is tangible concern that Kieran Tierney may be leaving the club. Maybe some weighed this up and thought the exit of Tom Rogic would be more palatable and if he was sacrificed to Russian football then bids would be rebuffed and Kieran may stay.
I don't see an either or in this reasoning. If Celtic receive a bid for Kieran Tierney that meets the rumoured £25million number then Kieran will be left with the decision as I'm sure we all know the board will accept it.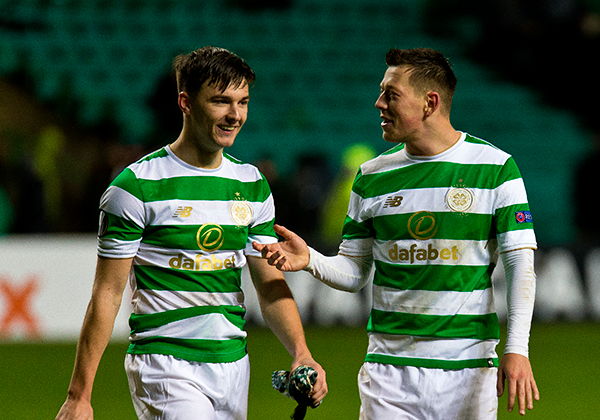 The other reason is I think many saw the last 6 months of Tom Rogic last season as disappointing by his own standards. But prior to Christmas and Celtic's public fall out with the Australian national coach a bid of £9 million for our playmaker would have been laughed off as so derisory it wouldn't warrant consideration. Now? Well it seems some have shorter memories, I think I'd include myself in those numbers.
For a moment I thought we should start talking. In my head I was adding up the Rogic and Ntcham money and thinking the same thing as many. Tom's gone off the boil, he's injury prone and he's substituted more often than the 40 a day man in your Sunday league team. When Rogic goes with the national team he's never back in time to be in contention for Saturday.
Futhermore I'm thinking with Olivier Ntcham clearly looking for an exit, if we sold both then we wouldn't have to sell the McGregor's and Tierney's. We'd probably get £20 million and some more in. Then I remembered that the board don't work like that and I'm doing a massive disservice to Tom Rogic.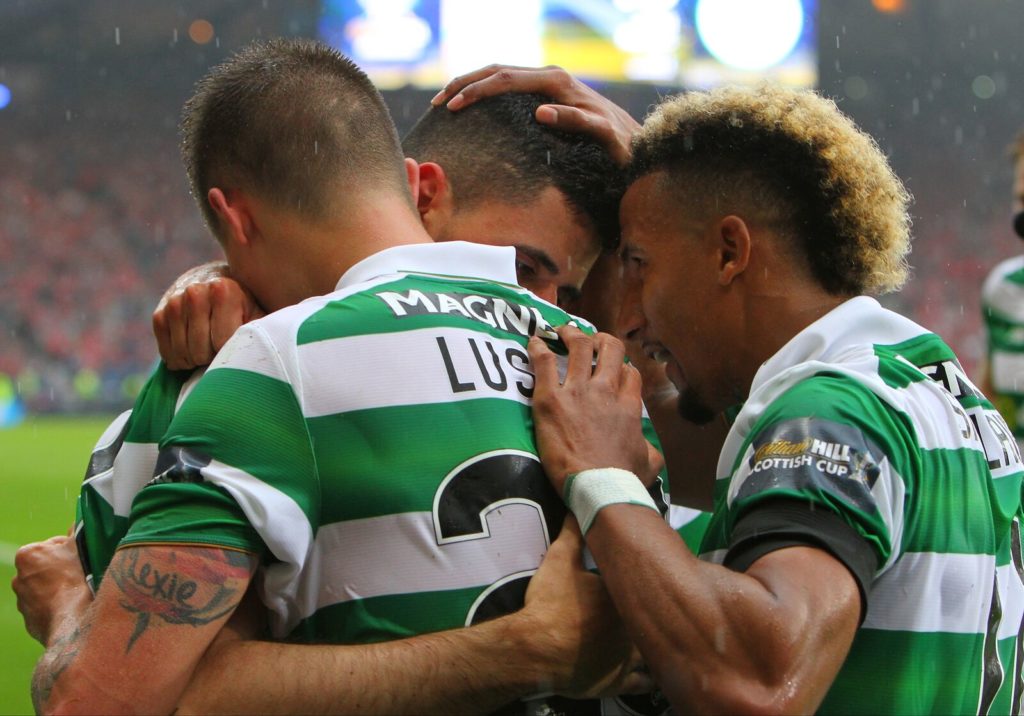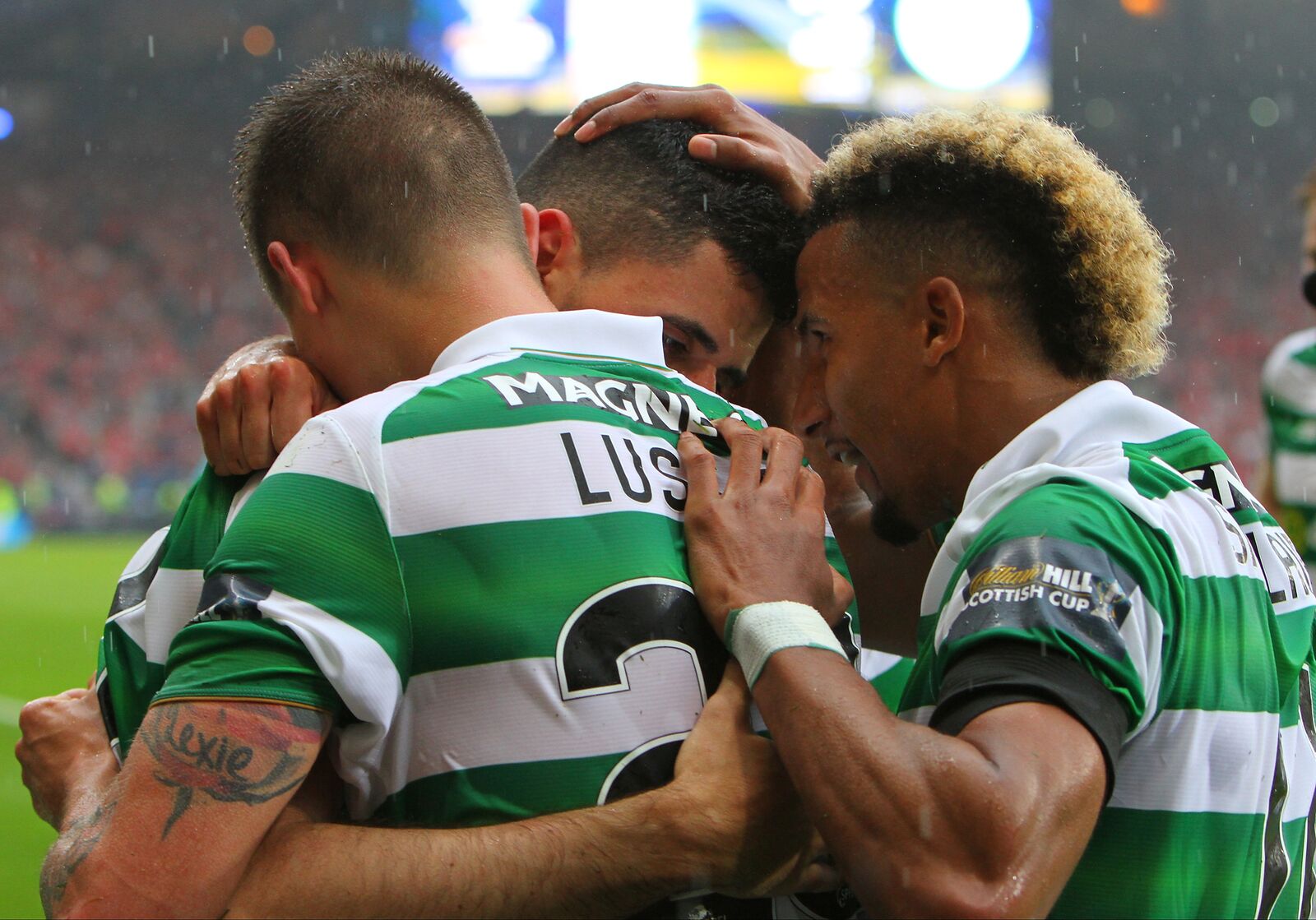 Now I'm not airbrushing Tom's end to the season but it's fair to say there have been mitigating circumstances. Most of our International players are European based. When they head for national duty they are relatively local most of the time. It's rare they have to span many time zones.
Tom on the other hand in the main is in Australia and if they are playing away he's travelling even further ahead. This to-ing and fro-ing is bound to cause fatigue. The best example was at Christmas when he travelled injured the knock on effect on body and mind was huge. Criminally in my view he was also played by his national side when clearly unfit for duty.
As such it is grossly unfair therefore to judge him as standards dropping when he's been injured and struggled to get back up to speed with little time to really rest and recover. It is perfectly understandable and also excusable. He's been doing these round the world jaunts for a long time now, it's not surprising it's taken its toll.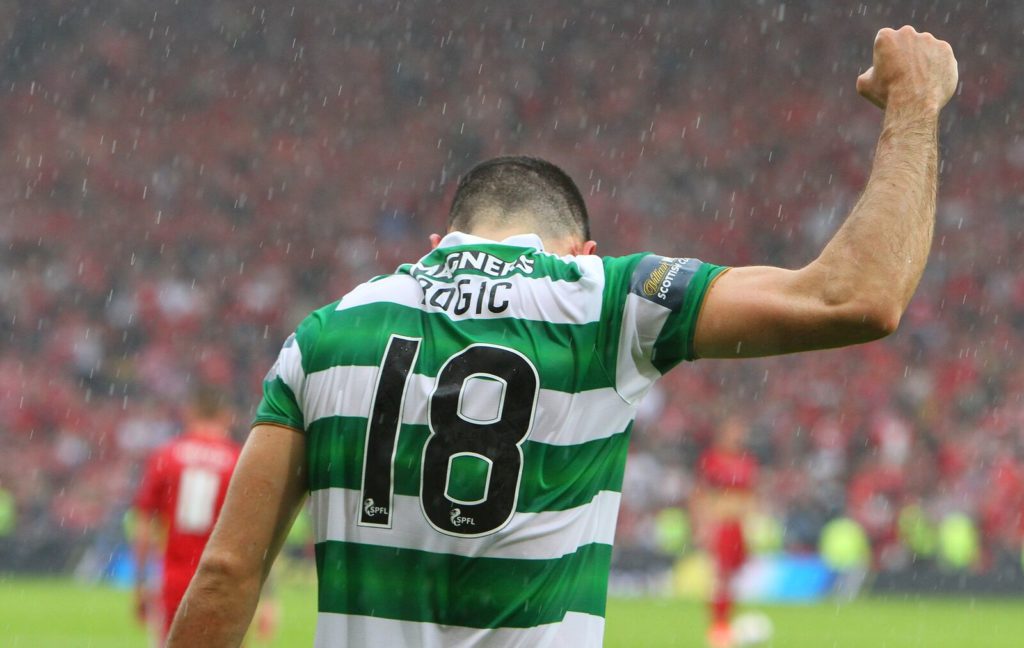 Perhaps we've forgotten a little just what Tom Rogic brings us. When Scott Brown was out last season McGregor, Tom and Ryan Christie gave us the very best and fluid midfield we saw all season.
If there is a better player playing in Scotland in taking the ball in tight situations, manoeuvring on the half turn and causing havoc where it matter most, in the final third then I've yet to see him. When it comes to the finish from distance there's not many at Celtic outside Griffiths with the same level of execution, the accuracy married to the minimal back lift required that leaves the opposition with no real sense as to when it's about to happen.
The vision to attempt to find teammates is something I also think I'd taken for granted. There is no way he's lost that has he? No he's just been going through a blip.
He's also not the only one. McGregor slowed up a little towards the end of the season. James Forrest dropped markedly and reverted to inconsistency. We wouldn't counter selling those players without a gun held to our heads. Is it also a stretch to assume the dropping off of James Forrest could also be linked to Rogic's own standards receding? There was an almost telepathic on field understanding between the pair.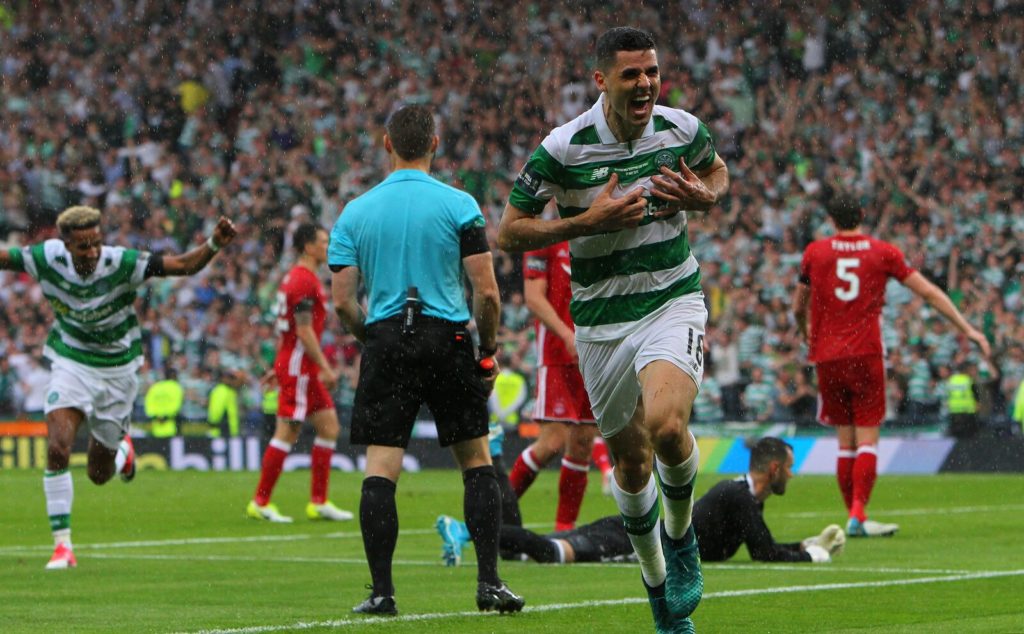 In his pomp he is a sight to behold. He is also a big game player. Be it derbies, semi-finals or finals in the main Tom Rogic brings his A game to the occasion. When I think of Celtic moments that make me the happiest Tom's winner to make Celtic invincible springs immediately to mind. The memory lifts the mood on the darkest of days.
Now I'm not saying we cling to past memories. There is no room for sentiment in this game but we're not talking ancient history, his service to the cause in big games remains fresh in the memory, his only 'crime' is to have gone off the boil as time took its toll on a weary body and mind.
I'd say I've jumped the gun a bit. With a bit of time to reflect I'm actually a bit embarrassed that my memory was so short when it came to Tom Rogic. If he gets his rest (and he's getting it now) and he gets a good pre-season under his belt then there are few in the squad that can hurt the opposition as much as Rogic coming at them as he strides into enemy territory.
As Davie Hay pointed out in his own article it may be the player himself who wants to go, but personally I'd doubt that. He's never agitated up to now for a move and although it took a while to conclude he signed a new contract recently.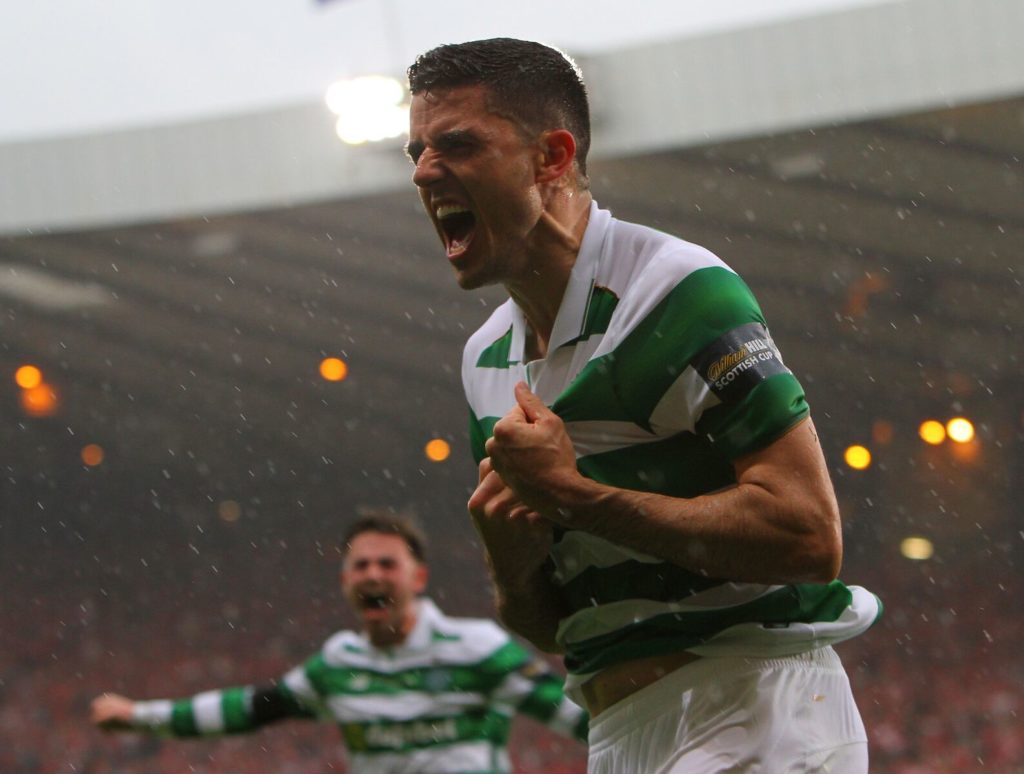 If a silly bid comes in and crazy wages are offered and if say that bid came from China, I could understand Tom Rogic wanting to be allowed to make the decision. But for now I'm delighted he's in the Hoops. He's a player due to peak. I want to see those years at Celtic Park.
What was it Mark Twain said? "It is better to keep your mouth closed and let people think you are a fool than to open it and remove all doubt".
When it came to Tom Rogic that cap certainly fitted my head.
I'm just sorry I was such a doubting Thomas.
Niall J
Also on The Celtic Star…
'Celtic are the hardest opponent we could have got,' Sarajevo star Dusan Hodzi
'Good Guy' – Celtic Legend John Keane retires, Fergus McCann leads the tributes
Lenny's Priorities and Targets – 'I will set standards and make demands,' Celtic boss says
'Ramsay MacDonald and John Thomson, as they shook hands with each other that day, did not know what was coming,' David Potter on 1931 Scottish Cup Final Replay
If you would like to write for The Celtic Star please email editor@thecelticstar.co.uk
Comment on all articles on here on Celtic Noise, the friendly Celtic fans forum – signing up is quick and easy so why not join the conversation this weekend?