As in 2020, white Christmases were not common, but in 1909 there was rain with loads of mud, but that sort of thing did not stop Scottish football players in in the first decade of the Twentieth Century.
On Christmas Day, Celtic travelled to Kilmarnock to play on a rather heavy Rugby Park pitch with a special train running from Glasgow. The team been gong well. They had won the Glasgow Cup in October with a single goal from the great Jimmy Quinn when four Rangers players converged on him but he still managed to get his foot to the ball and score! It all ended up like a collapsed rugby scrum of blue jerseys with the one on the bottom wearing a green and white. This was the mighty Quinn.
Since then, life had gone well with only the occasional draw and Celtic were top of the League. Of the great side of two years ago, Bennett had gone to Rangers and had been replaced by Willie Kivlichan who had actually gone the other way from Rangers to Celtic! And Peter Johnstone had now replaced the injured Peter Somers at inside left.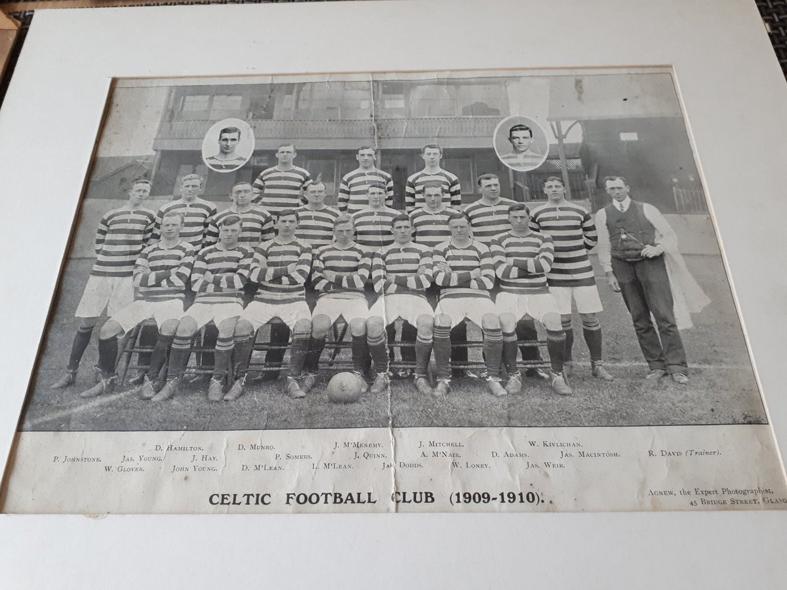 Other than that, the fine side of 1908 was more or less still there with in particular, the half back line of Young, Loney and Hay dominating everything. In Glasgow bars, three whiskies were ordered as "Young, Loney and Hay". Why? Because they were three "haulfs" of the best!
This Christmas Day however saw Eck McNair out with an ankle knock, and Davie Hamilton similarly indisposed, so McIntosh and Robertson were drafted in. The ground was wet with a few puddles around, and there was an additional problem of fog. All this probably played its part in reducing the attendance to 8,000, and the game was not a great one – apart from one moment of greatness by the one and only Jimmy Quinn. It ended up with only one goal – but what a goal!
The Scottish Referee thinks that it may have been the greatest goal scored at Rugby Park. Some disagree and say that it was the best goal ever scored at ANY park. What happened was that the brooding genius picked up a pass from Loney, beat a man on the half way line and simply kept running, beating another three or four defenders, then hammered home from about 35 yards.
Various accounts differ on points of detail, but there can be little doubt that it was a goal that would be remembered for a very long time indeed as "Quinn's Christmas". Jimmy may even have been seen to smile that night, as he enjoyed his Christmas Dinner and maybe even a "wee haulf".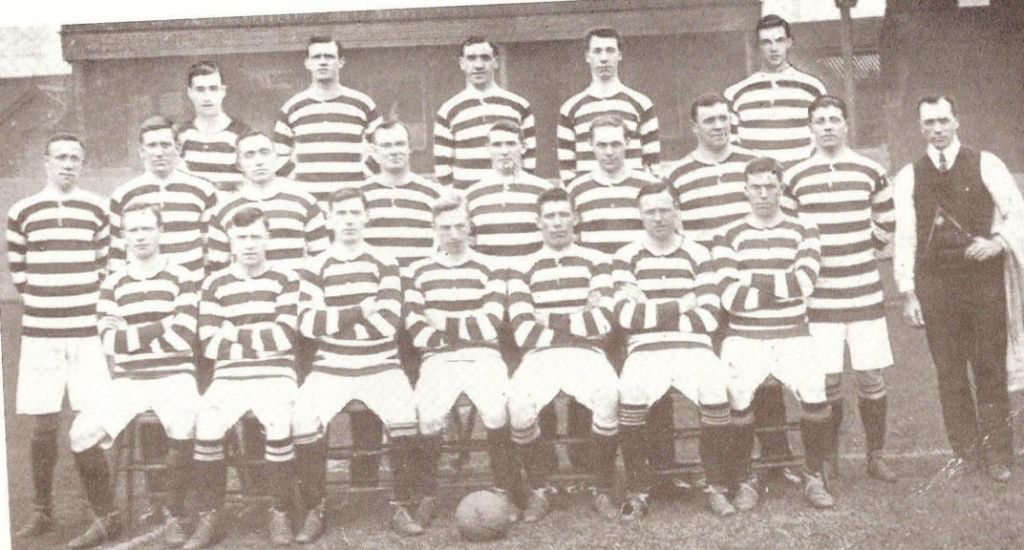 The Celtic team that played against Kilmarnock at Rugby Park on Christmas Day 1909 was Adams, McIntosh and Weir; Young, Loney and Hay; Kivlichan, McMenemy, Quinn, Johnstone and Robertson.
The match ended Kilmarnock 0 Celtic 1 and the goal was scored by Jimmy Quinn after 44 minutes.

David Potter