It is often assumed, after the breathtaking and scarcely believable comeback by Celtic in Saturday's Scottish Cup final against Motherwell, that the replay was some sort of a cakewalk in comparison with Celtic winning comfortably 4-2. Not so!
Celtic did win their 13th Scottish Cup, and it was generally agreed that they played far better than they did on Saturday, but Motherwell, a great side who would deservedly win the Scottish League in 1932, fought hard all the way earning the sympathy of most people after what had happened to them on Saturday.
The replay kicked off at 5.00pm on Wednesday April 15 at Hampden. The crowd did not quite make the 100,000 this time, but it was still huge for a Wednesday night and contained quite a few men arriving in overalls, working clothes and carrying piece bags.
The 5.00pm start ensured also that schoolboys could attend, and the town of Motherwell saw many shops close at 3.00pm that afternoon to allow workers to get to the replay. 98,579 was a creditable attendance. Once again we curse those who were too late in inventing television, videos, DVDs etc. for we cannot really enjoy this game, other than in newspaper reports!
Celtic started with the wind, and took advantage of a panicky Motherwell defence to lead 3-1 at half-time. Bertie Thomson (in some ways the hero of Saturday) scored twice and the inevitable McGrory the other, although in all three cases the wind played a part in upsetting Motherwell's defence, still clearly unnerved by their trauma on Saturday. John Murdoch had scored for Motherwell.
The second half needed some grim defending by Celtic, but this was Peter Wilson's finest hour. Playing against the wind,he had the sense to keep the ball on the ground and of course Peter's elegant passing was a sight to behold. He "didn't just pass the ball, he caressed it and stroked it", as the newspapers said, and he was also a hard tackler in the "Sunny Jim" mould of 20 years before.
George Stevenson of Motherwell pulled one back halfway through the second half, but even then Celtic remained in command with Cook and McGonagle firm in their full back positions, and Jimmy McStay radiating control from the centre of the park.
Three minutes from time McGrory killed Motherwell's fast vanishing hopes with his second and Celtic's fourth goal, and much was the rejoicing among the Celtic fans and in Glasgow that night with the rare sight of men with dirty faces and in dungarees and overalls joining in the general merriment and dancing. Although there was no radio commentary, the early kick off meant that the BBC was able to give the country the scoreline, and even a few evening newspapers produced a special very late edition, so that the joy was replicated throughout the land.
1931 saw at least four other famous Celtic events. The tour of America and the John Thomson tragedy are well documented, but there was also a creditable performance in the Scottish League where only a defeat to Partick Thistle on an unplayable pitch and then three late draws to Dundee (twice) and Hearts prevented Celtic from winning the Championship.
And then we come to the Scotland v England match at Hampden on March 28.The 2-0 victory was good enough (goals from Stevenson of Motherwell and McGrory of Celtic) but imagine the thrill it must have been for Jimmy McGrory and John Thomson to be presented to, not any member of the aloof and distant Royal Family, but to Ramsay MacDonald, the Labour Prime Minister!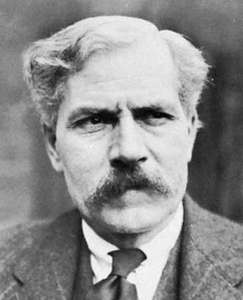 He was now ageing and now possibly aware that there was no real solution to unemployment in a capitalist economy, yet his kindly eyes and firm handshake showed just why he had come to be looked upon as some sort of messiah in the 1920s.
He was possibly as much in awe of McGrory and Thomson as they were of him, for the Lossiemouth man was a great football fan and a great Scotsman. What a pity he made the wrong decision in August of that year! He had been right in 1914 when he was young and dynamic, but he was now past his best.
You wouldn't say that about Celtic in spring 1931 however, for a bright future seemed to beckon. September 5 however changed all that. Just as well that Ramsay MacDonald and John Thomson, as they shook hands with each other that day, did not know what was coming!
CELTIC:
J. Thomson; Cook and McGonagle; Wilson, McStay, and Geatons; R. Thomson, A. Thomson, McGrory, Scarff, and Napier.
Scorers: R. Thomson, (2); McGrory, (2).
MOTHERWELL:
McClory; Johnman and Hunter; Wales, Craig, and Telfer; Murdoch, McMenemy, McFadyen, Stevenson, and Ferrier.
Scorers: Murdoch, Stevenson.
Referee: P. Craigmyle (Aberdeen).
Attendance: 98,579
David Potter